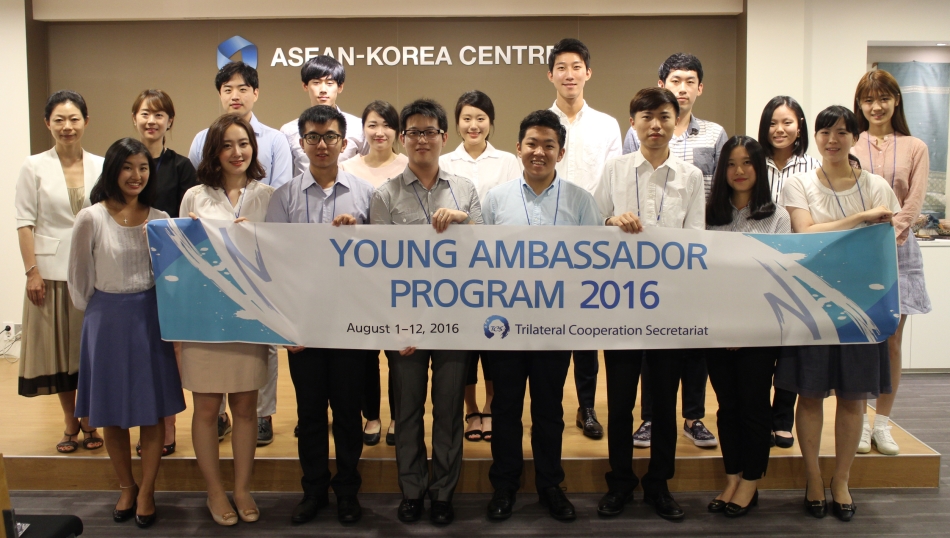 ▲ A delegation of Young Ambassador Program(YAP), visiting the ASEAN-Korea Centre | ASEAN-Korea Centre
On 8 August, a delegation participating in the 2016 Young Ambassador Program (YAP) organized by the Trilateral Cooperation Secretariat, visited the ASEAN-Korea Centre to enhance their understanding of the mission and activities of the Centre.
The student ambassadors met with the Centre's staff, to have an extensive discussion on issues pertaining to ASEAN, ASEAN-Korea relations, and the larger international community.
The Young Ambassador Program (YAP) is a summer program for future leaders of China, Japan, and Korea who are passionate about international cooperation and interested in pursuing a diplomatic career.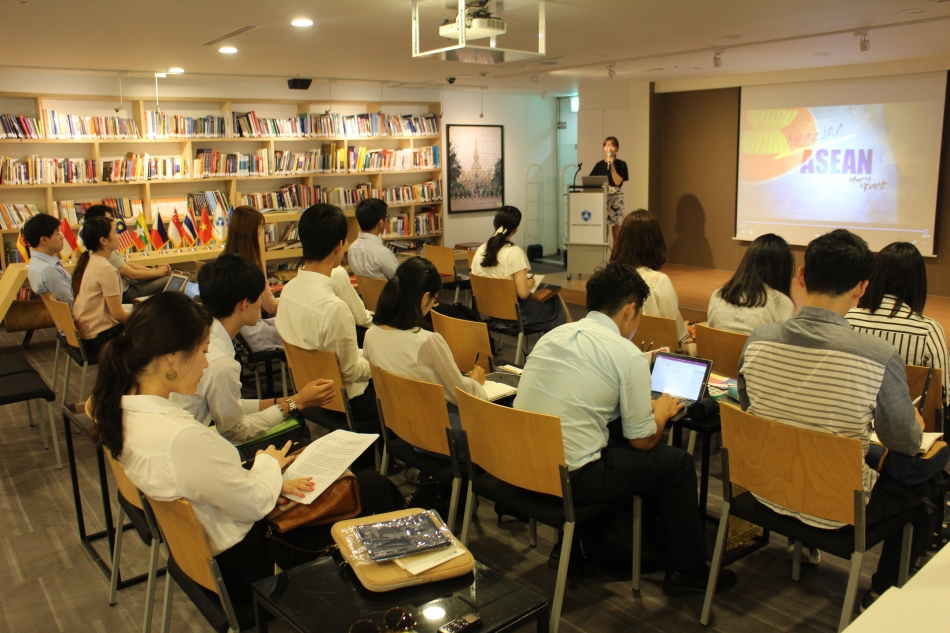 ▲ A delegation of Young Ambassador Program(YAP), visiting the ASEAN-Korea Centre | ASEAN-Korea Centre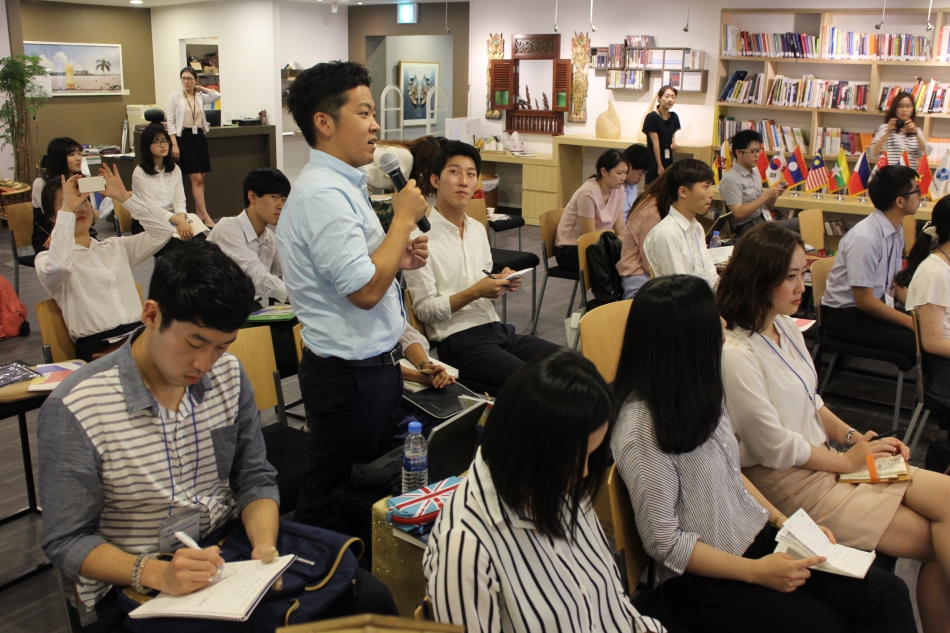 ▲ A delegation of Young Ambassador Program(YAP), visiting the ASEAN-Korea Centre | ASEAN-Korea Centre