On December 23rd, the last ASEAN School Tour Program of the year was held jointly with the Thai Embassy who visited the centre. Initially, the program was planned with various on-site activities such as making Thai desserts with the students from Jangnae Middle School. However, due to the COVID19 situation, the program instead transitioned online. At the beginning of the event, the AKC Secretary General attended the program to deliver his welcoming remarks and advised students on becoming a diplomat. Afterwards, the students watched "Way to the AKC' VR video and listened to a lecture on ASEAN and international organizations by the ASEAN Hall director, followed by a presentation on Thailand by Sribhongse Bunnag, First Secretary of Royal Thai Embassy Seoul. Lastly, students participated in a crafting session to make Thai elephant paper crafts, whilst sharing stories about Thai food, King Rama X, and K-pop idols from Thailand. This year's last ASEAN School Tour Program was yet another success.
The following are testimonials from Jangnae Middle School students:
'It was nice to learn things about Thailand that ordinary people do not know.'
'(Before participating in the program) I perceived ASEAN as a poor country, but (after the program) I found out that they lived much better than I expected and had much more in common with Korea.'
▲ AKC Secretary General Kim Hae-yong (lef) and Thailand Embassy 1st Secretary Sribhongse Bunnag (right) attends ASEAN School Tour Program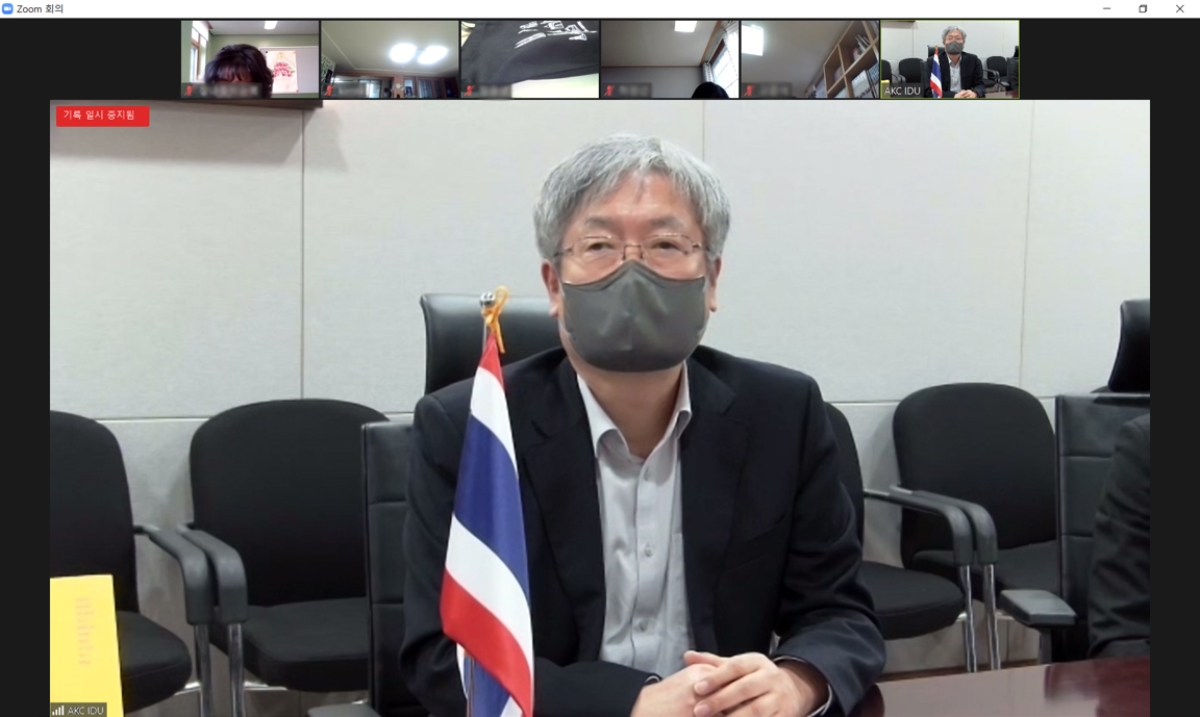 ▲ Greetings from Secretary General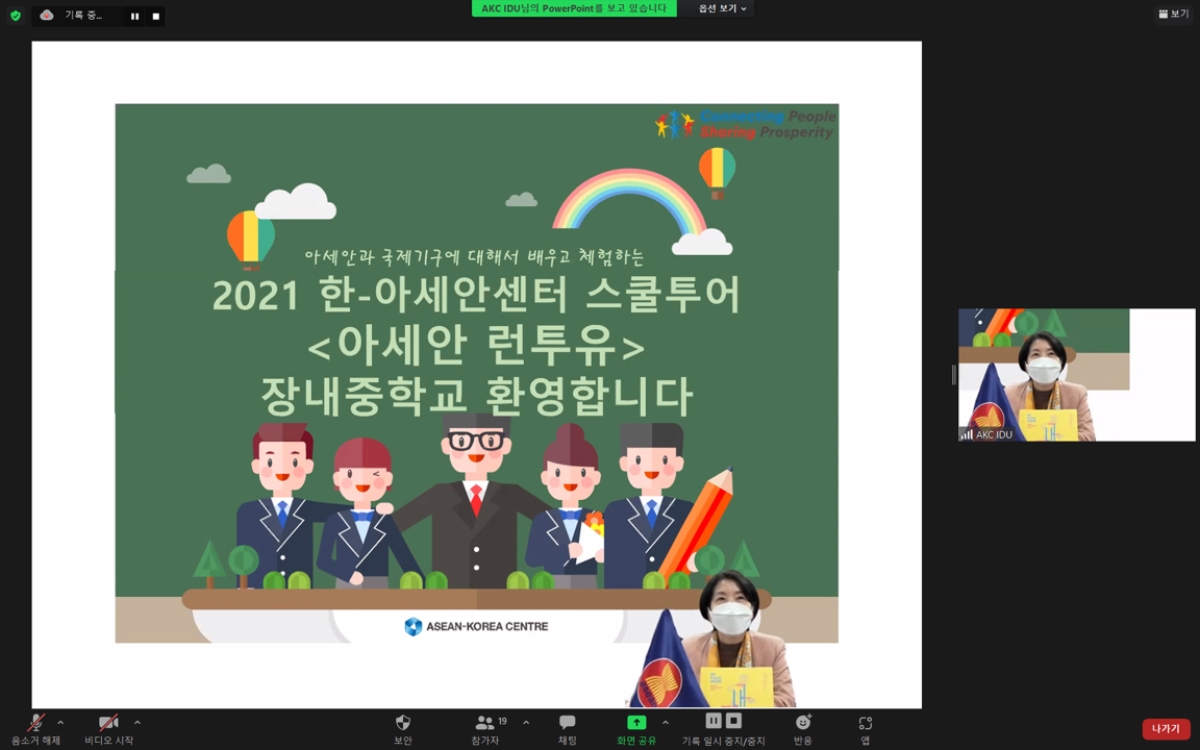 ▲ Lecture on ASEAN and International Organizations by Director of ASEAN Hall
▲ Greetings from Thai Embassy 1st Secretary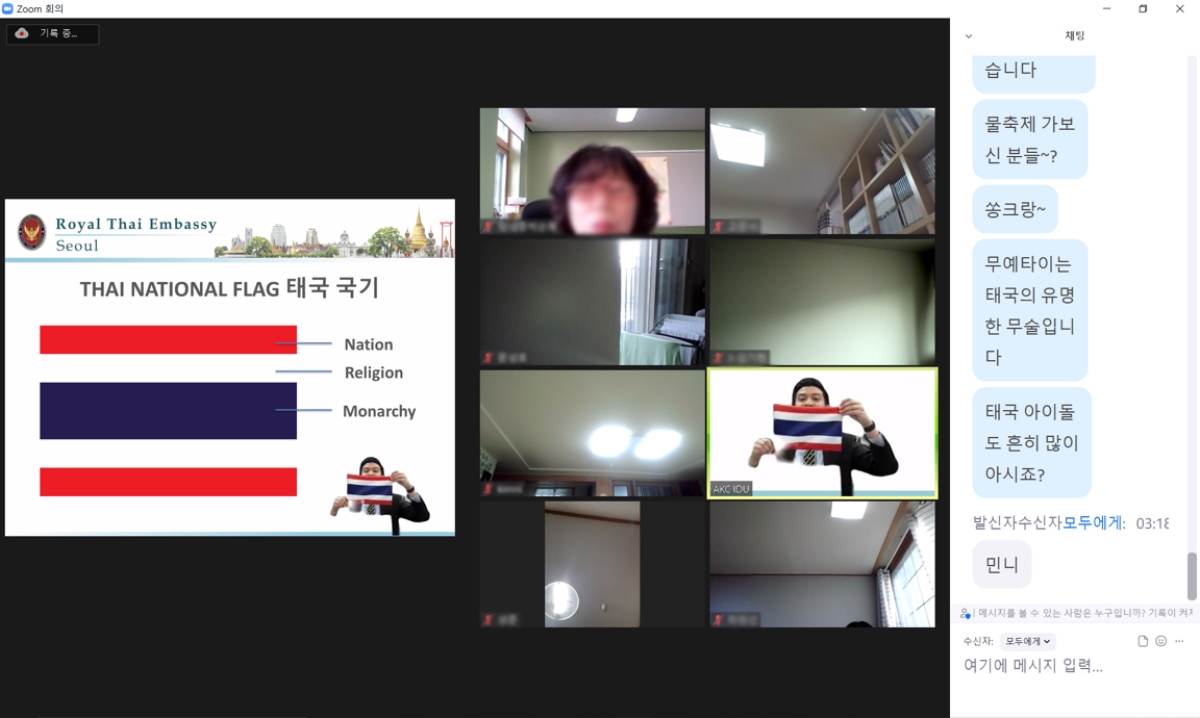 ▲ Special Lecture on Thailand by Thai Embassy 1st Secretary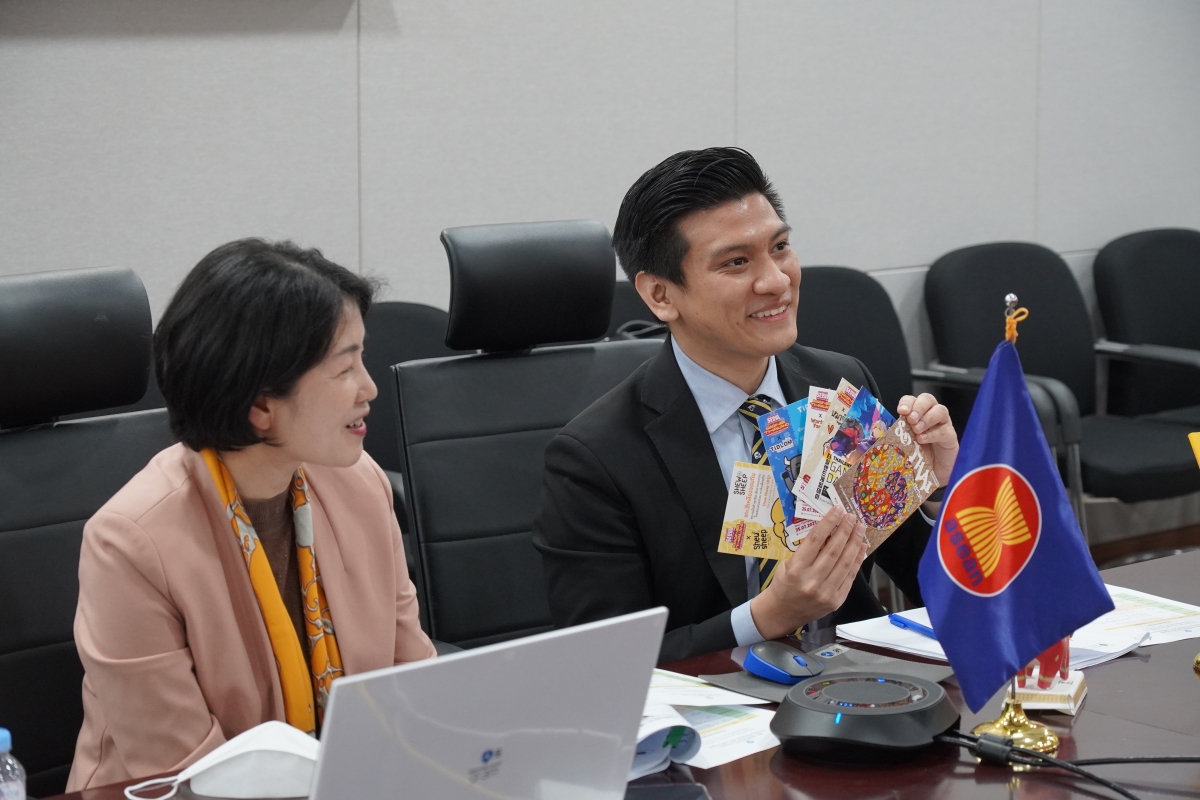 ▲ Thai Embassy 1st Secretary Showing Thailand Postcards to Students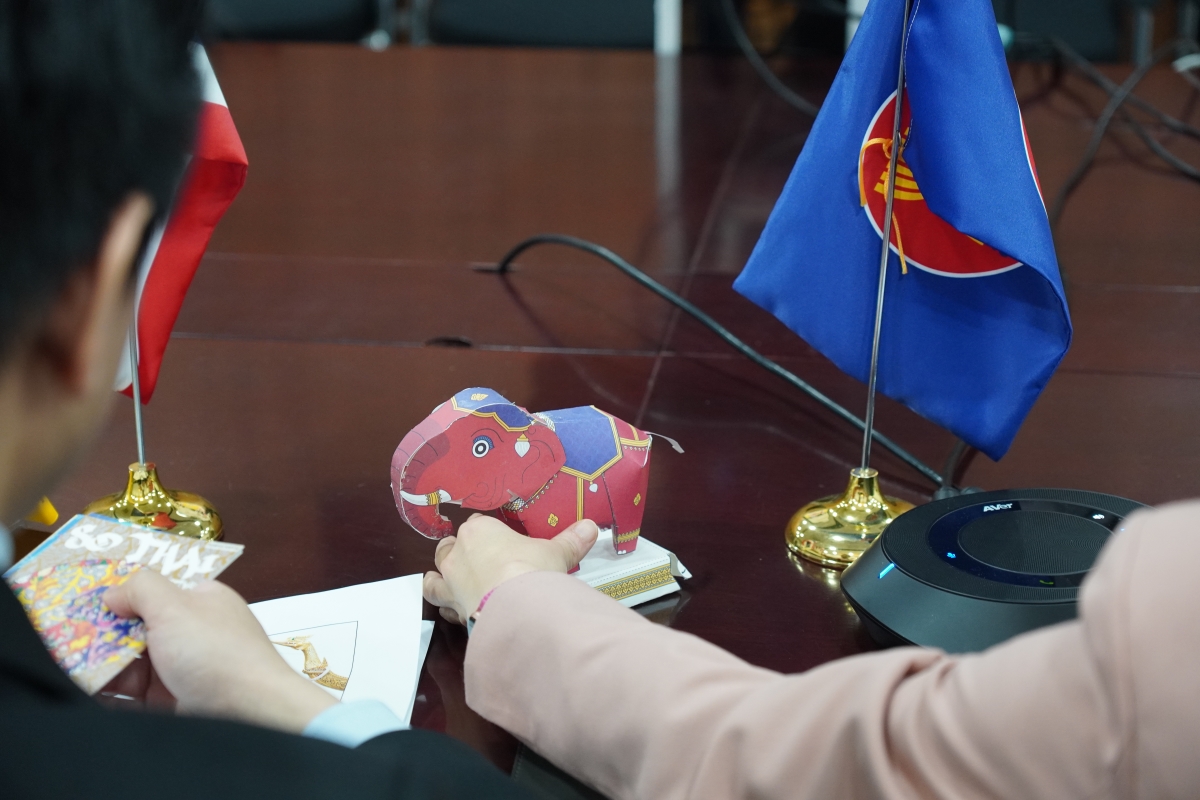 ▲ Thai Elephant Paper Crafts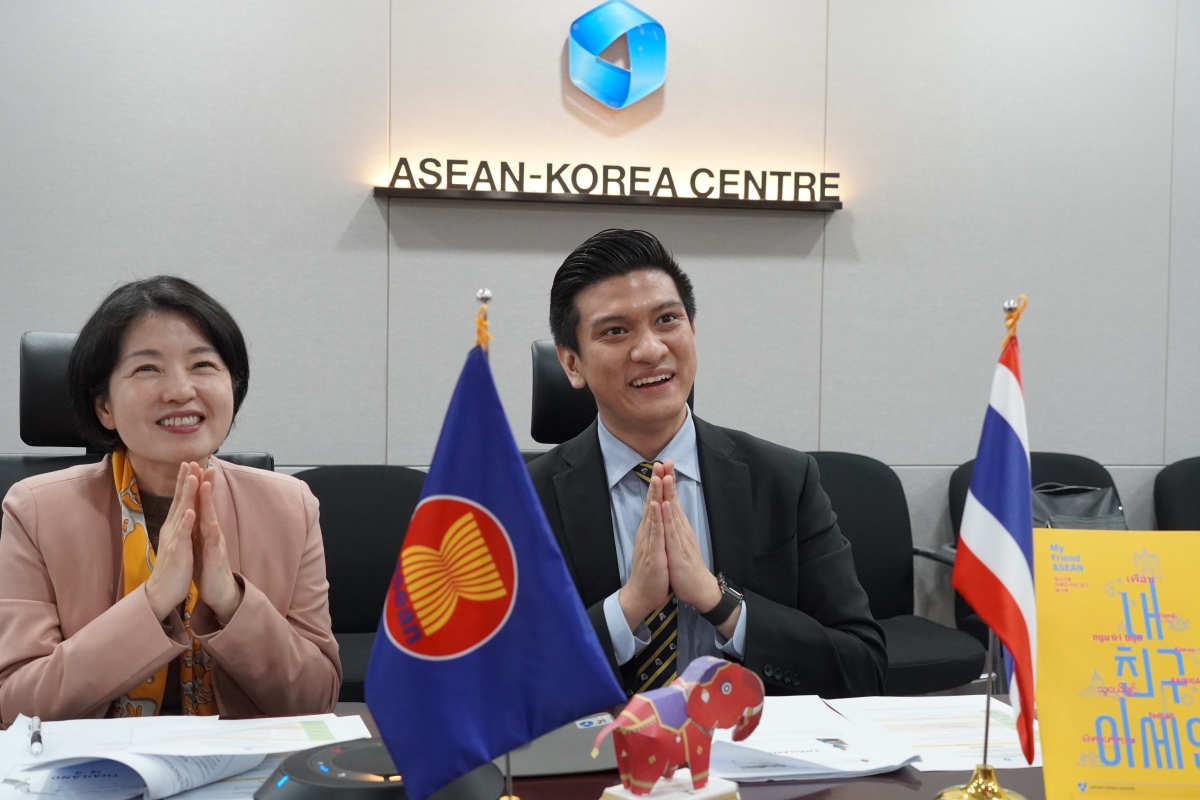 ▲ ASEAN Hall Director (left) and Thai Embassy 1st Secretary (right) greeting students
The ASEAN-Korea Centre organizes the School Tour and Youth Visit Program with the aim of raising the awareness of ASEAN and ASEAN-Korea partnership among youths from primary school to university level.
Under the Ministry of Education's initiative, 'Ggoomgil', the Centre has been offering the ASEAN School Tour programs that provide students, not only Korean but also students from all ASEAN Member States, with the opportunities to experience cultural aspects of ASEAN Member States and gives a glimpse of the potential career at an intergovernmental organization.
In the situation of COVID-19, the Centre is conducting the visit programs in strict compliance with the preventive measure guidelines and taking thorough disinfection and sterilization measures for each visit.
If you are interested in the Centre's visit programs, please contact the Centre via aseanhall@aseankorea.org or 02-2287-1177