On November 30, students from Department of Political Science, Konkuk University visited ASEAN Hall to participate in the AKC's Youth Visit Program.
Students attended a lecture on 'ASEAN, ASEAN-Korea relations and the AKC' followed by discussion session with ASEAN officials from Brunei and Lao PDR. Students asked regarding ASEAN in general and ASEAN-Korea economic cooperations. The students enjoyed a highly informative and engaging session with the AKC staff.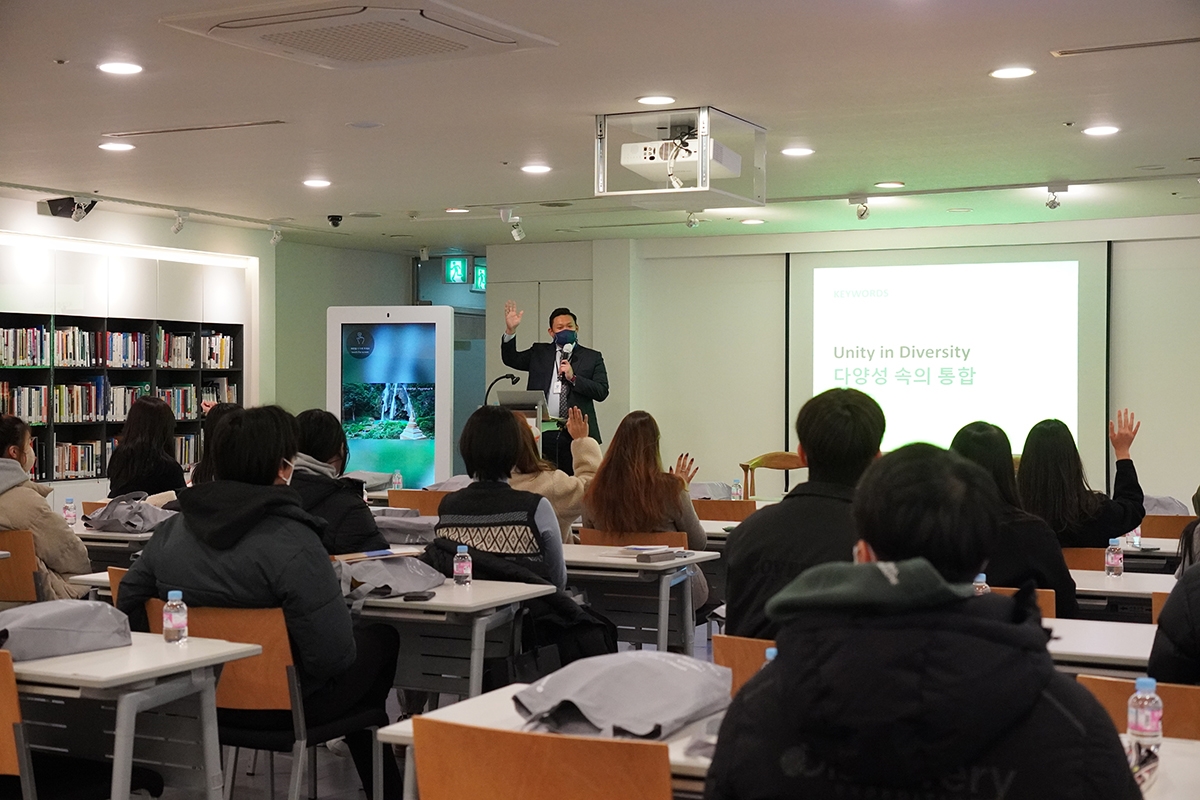 ▲ Lecture on ASEAN, ASEAN-Korea relations and the AKC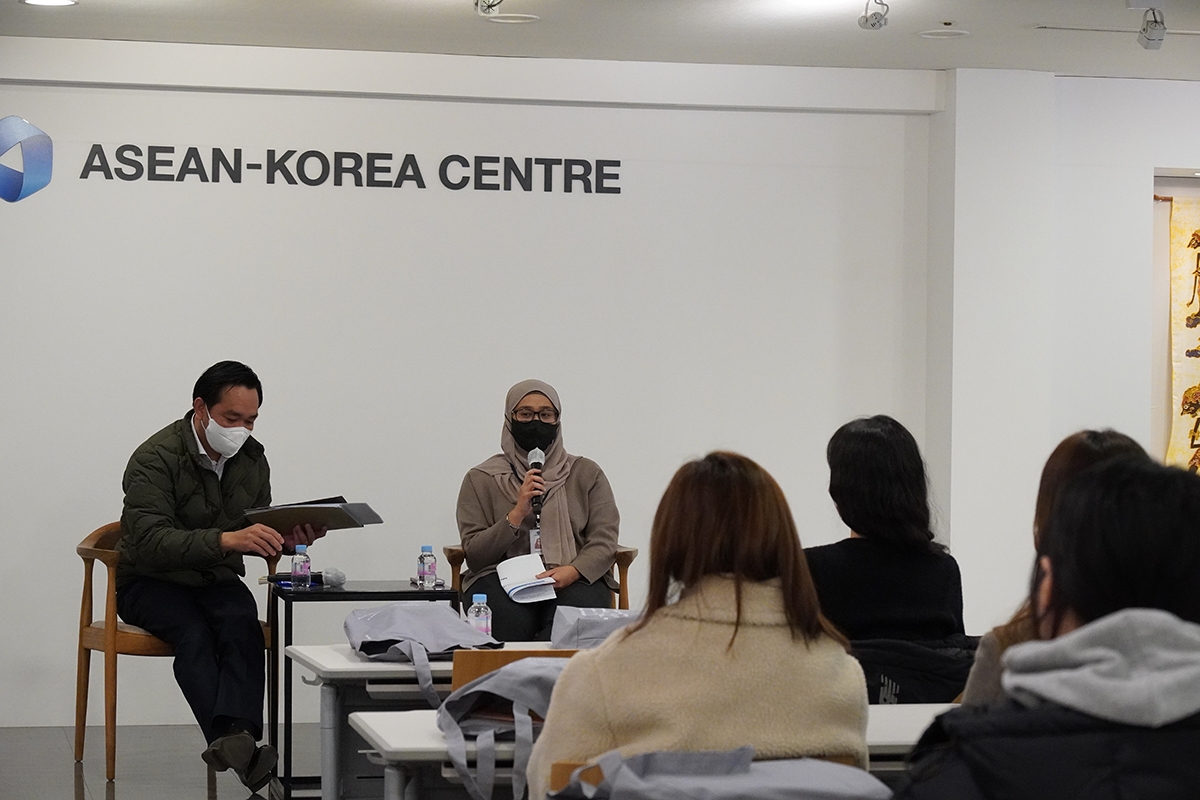 ▲ ASEAN officials during discussion session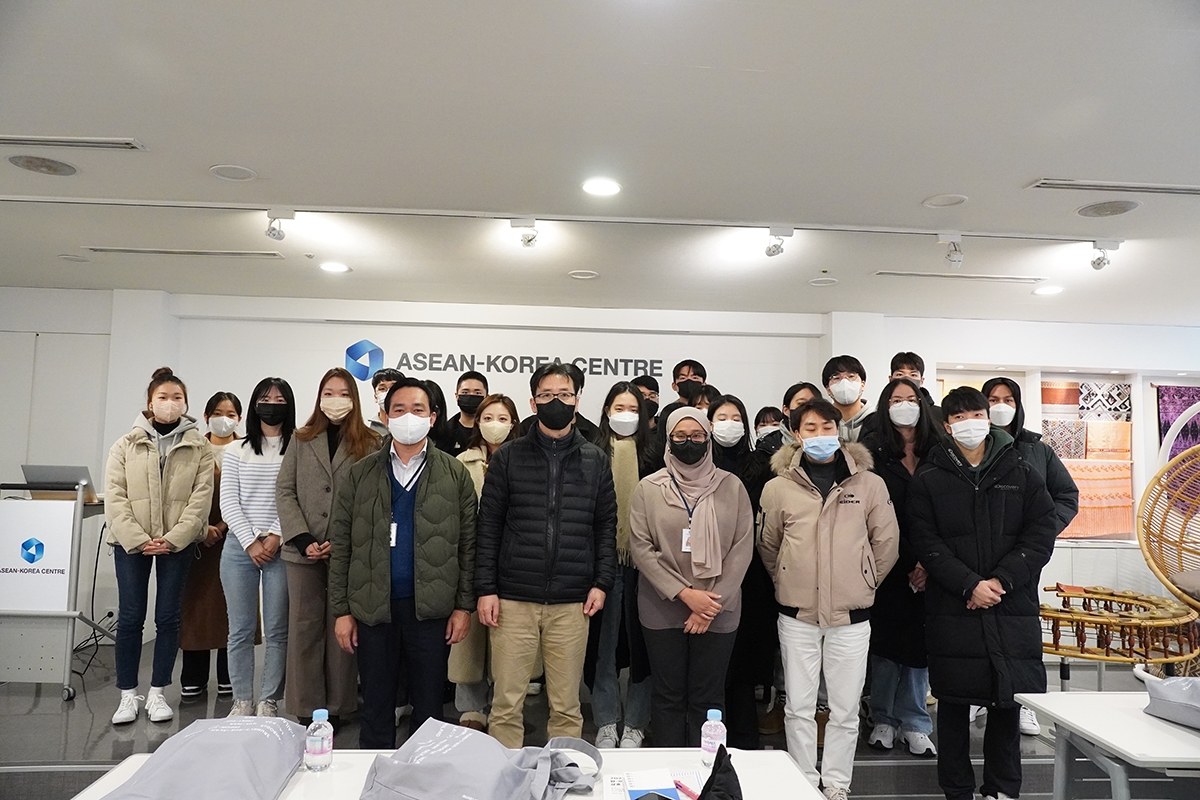 ▲ Group photo
The ASEAN-Korea Centre organizes the School Tour and Youth Visit Program with the aim of raising the awareness of ASEAN and ASEAN-Korea partnership among youths from primary school to university level.
In the situation of COVID-19, the Centre is conducting the visit programs in strict compliance with the preventive measure guidelines and taking thorough disinfection and sterilization measures for each visit.
If you are interested in the Centre's visit programs, please contact the Centre via aseanhall@aseankorea.org or 02-2287-1177