ASEAN-Korea Centre held the CLMV Tourism Capacity Building Workshop in cooperation with the Busan Tourism Organization under the theme of "Toward a Sustainable Future: Secondary Tourism Destination Development" from 12 to 14 September in Busan, Korea.
The workshop aimed to provide delegates from the public and private sectors opportunities to attend lectures by experts on key components of secondary tourism destination development, learn about Busan City's best practices in tourism destination development (Gwangandaegyo, Provisional Capital Memorial Hall, Jagalchi Market, Yeongdo Bridge, Gamcheon Cultural Village, Songdo Skywalk, and Igidae Park), and present action plan frameworks for the development of a sustainable secondary tourism destination subjected for the workshop.
After the delegates' presentation for action plan frameworks which are applicable to their respective destinations, experts provided commentaries and feedback in terms of feasibility, practicality, and sustainability. By providing diverse approaches to identify key issues and components variables to lead the development of emerging secondary destinations in CLMV, the workshop seeks the opportunity to develop and promote a new and inclusive tourism corridor with secondary destinations in the region.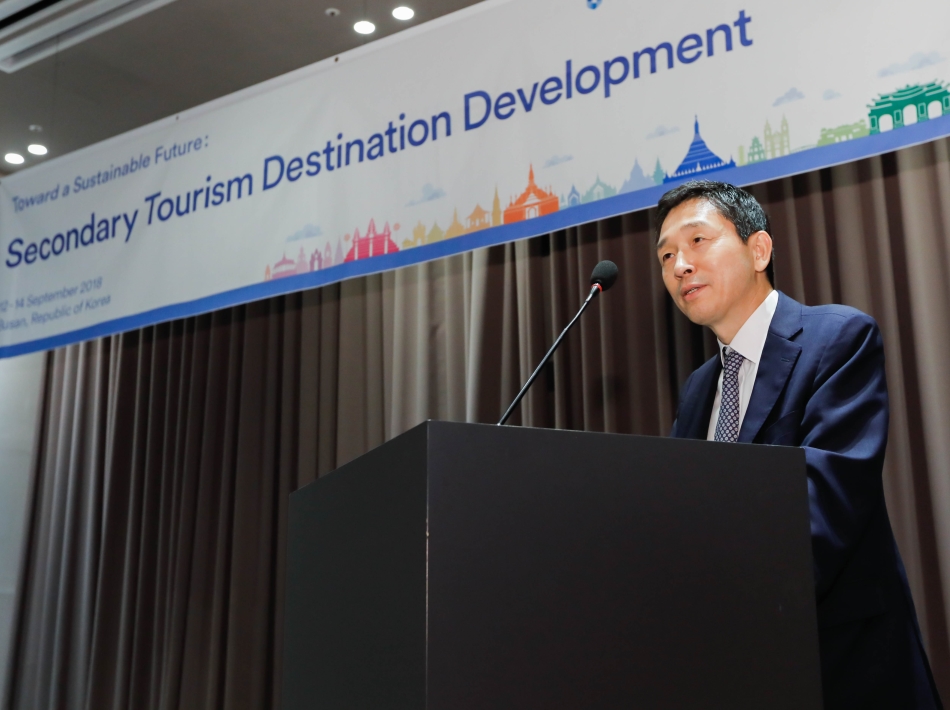 ▲ Welcoming Speech of H.E. Lee Hyuk, Secretary General of ASEAN-Korea Centre | ASEAN-Korea Centre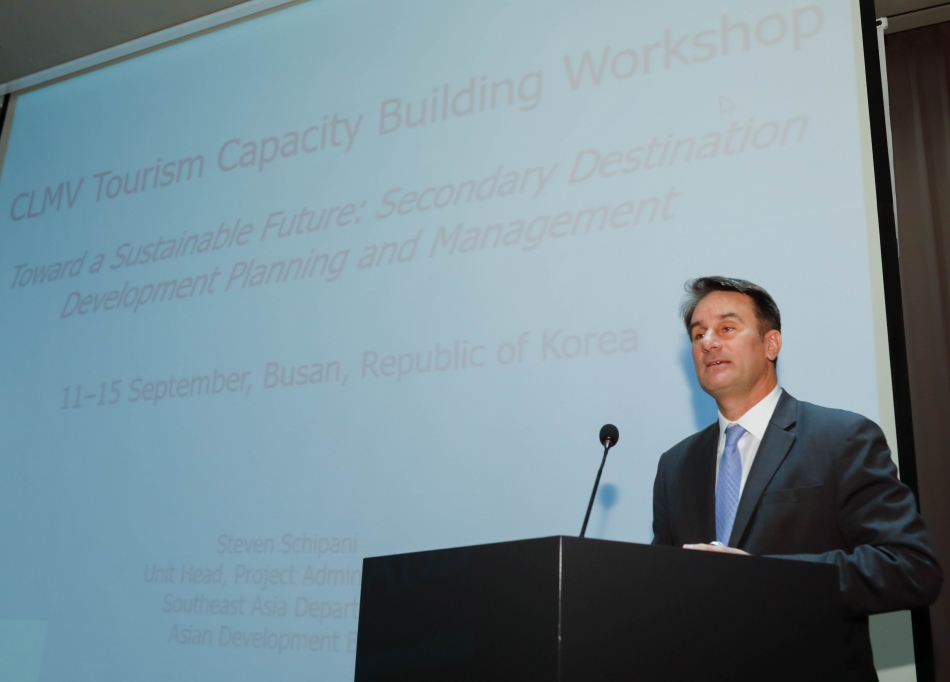 ▲ Lecture Session delivered by Mr. Steven Schipani, Head of Project Administration Unit, Asian Development Bank | ASEAN-Korea Centre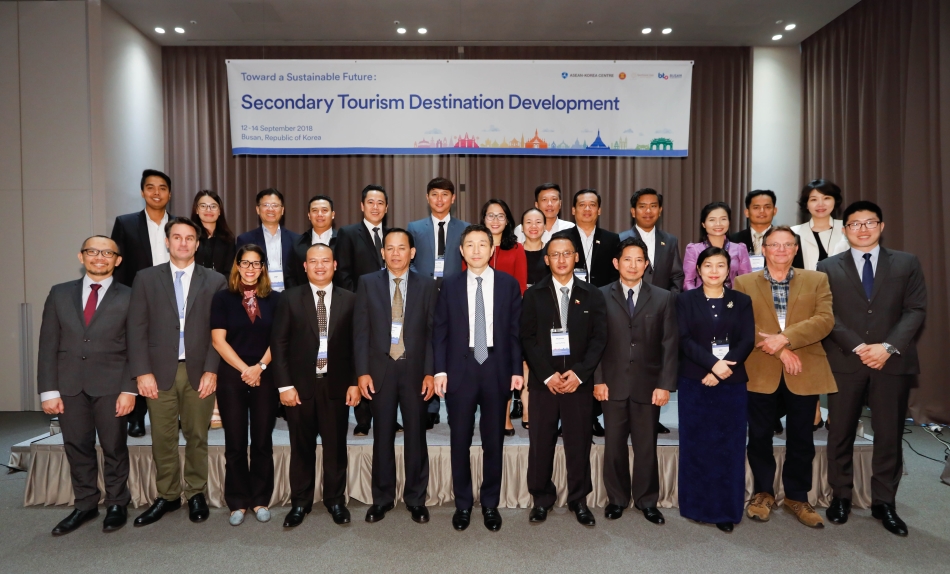 ▲ CLMV Workshop Speakers and Delegates | ASEAN-Korea Centre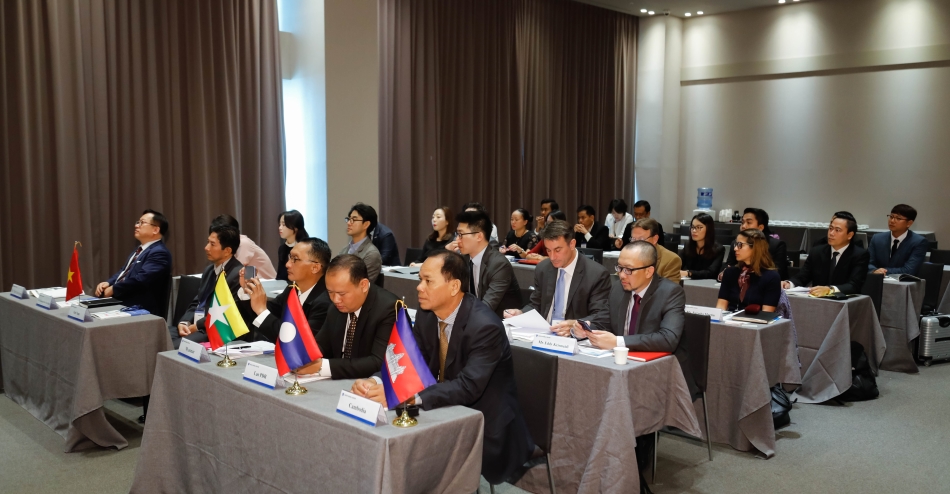 ▲ CLMV Workshop Delegates in Lecture Session | ASEAN-Korea Centre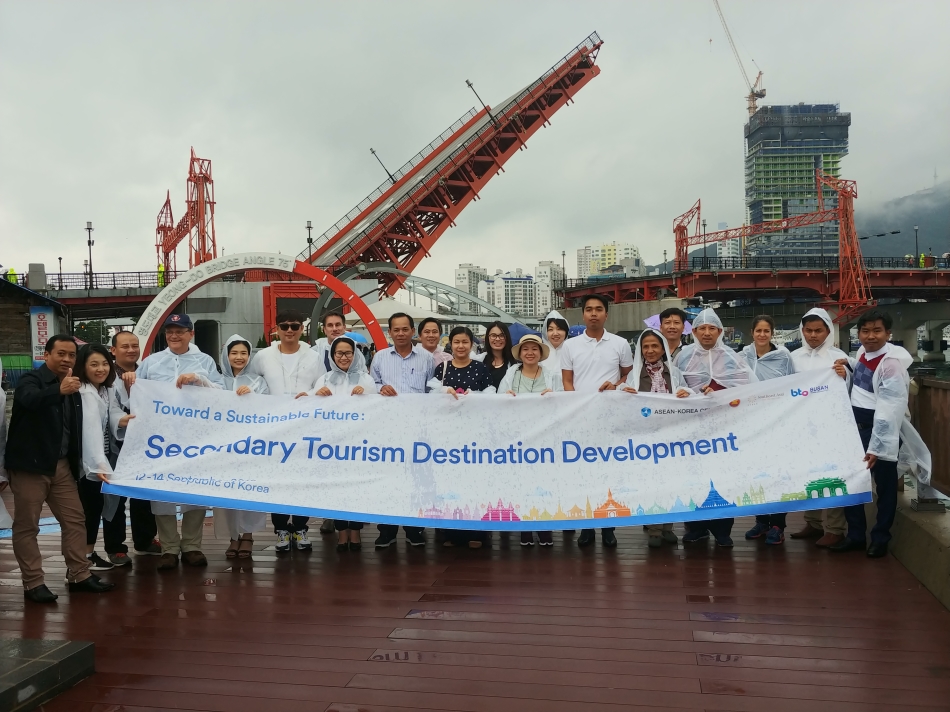 ▲ CLMV Workshop Technical Tour-Youngdo Bridege, Busan | ASEAN-Korea Centre