To discuss recent trends and future of the sustainable tourism for natural heritage destinations in ASEAN, tourism experts from the 10 ASEAN Member States, UNESCO, World Bank and Korea gathered in Jeju for the ASEAN-Korea Tourism Development Workshop on Sustainable Tourism for Natural Heritage Destinations which was held at Jeju International Convention Center on 3 October 2018.
In conjunction with the 2nd World Leaders' Conservation Forum, the ASEAN-Korea Centre and UNITAR (United Nations Institute for Training and Research) CIFAL Jeju co-organized the ASEAN-Korea Tourism Development Workshop on Sustainable Tourism for Natural Heritage Destinations, cooperated with the ASEAN Secretariat and the World Bank.
The Workshop brought 94 participants from tourism related government ministries, private sectors, and distinguished speakers
- Mr. Natarajan Ishwaran, Visiting Professor at International Centre on Space Technologies for Natural and Cultural Heritage (HIST) under the auspices of UNESCO,
- Dr. Kelly Bricker, Professor and Director of Parks, Recreation and Tourism, University of Utah & Vice Chair of the Global Sustainable Tourism Council,
- Amb. Young-sam Ma, Director, UNITAR CIFAL Jeju
- Mr. Wouter Schalken, Senior Tourism Specialist, Word Bank Group
- Mr. Mickel L. Ollave, Community Development Officer, Puerto Princesa Subterranean River National Park, Philippines
- Ms. Claudia Binondo, Project Development Officer, ASEAN Centre for Biodiversity
to share timely information on sustainable and natural heritage tourism.

The lectures delivered by international experts were themed
'Sustainable Development on Natural Heritage in ASEAN: Significance of Conserving Natural Heritages',
'Sustainable Tourism Frameworks and Management of Natural Heritage Areas',
'Integration of Natural and Cultural Heritage in Sustainable Tourism: Jeju Island',
'Impact of Tourism on Conversation and Promotion of Natural Heritage: Seeking the Role of Sustainable Tourism Policy and Strategy for Natural Heritage',
'Case Study on Community Involvement in Natural Heritage Tourism',

'The Way of ASEAN: Sustainable tourism development in ASEAN Heritage Parks'. Country presentations were also delivered by the delegations from each country who were ASEAN tourism professionals from public and private sectors. On the first day of the Workshop, 4 ASEAN countries (Cambodia, Lao PDR, Myanmar, Singapore) presented case studies of ASEAN Heritage Parks in their countries.
On the second day, 4 ASEAN countries (Indonesia, Malaysia, Thailand, Vietnam) presented key issues and challenges on managing and preserving natural heritage sites of each country.
After the country presentation sessions, delegations and speakers participated in Leaders' Dialogue session of the World Leaders' Conservation Forum to share the ideas on how to preserve the right of the community in sustainable development. In the afternoon, CityShare Methodology session was conducted by UNITAR CIFAL Jeju enabling delegations and speakers to develop action plans for managing and preserving the natural heritage sites..
Also, in order to provide the ASEAN delegates with an opportunity to have first-hand experiences in Korea's representative natural heritage sites, Jeju was chosen as a venue for the technical visits. The ASEAN delegates and speakers visited Jeju World Natural Heritage Center and received briefings on how Jeju manages and promotes the natural heritage sites in sustainable way as the example of natural heritage tourism destination in Korea.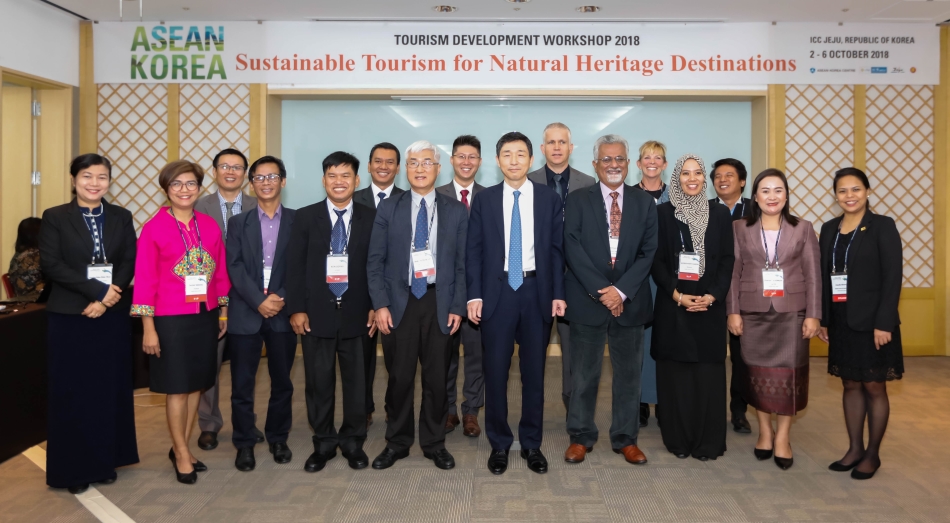 ▲ Group Photo | Lotte Hotel, Seoul
▲ Welcoming Remarks by H.E. Lee Hyuk, Secretary General of the ASEAN-Korea Centre | ICC, Jeju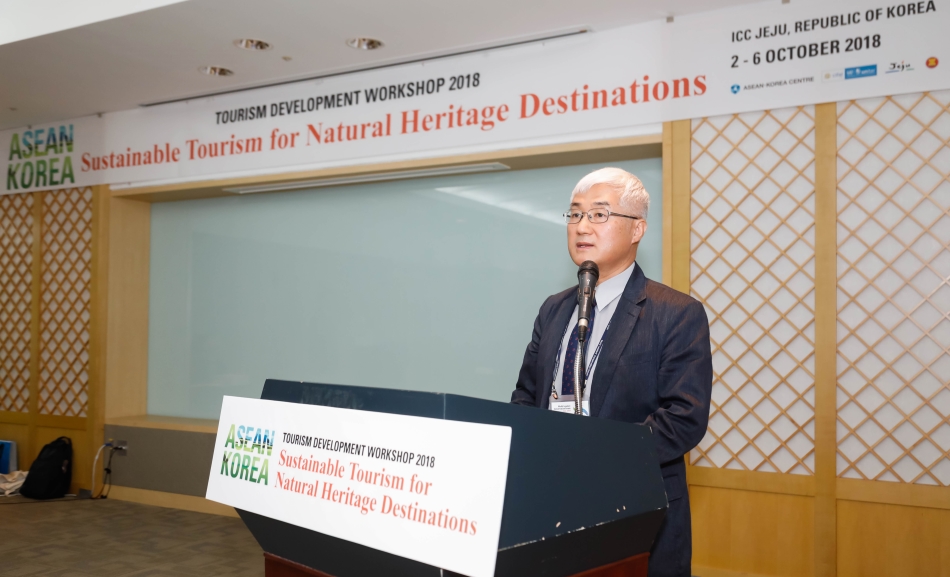 ▲ Congratulatory Remarks by Amb. Young-sam MA, Director, UNITAR CIFAL Jeju | ICC, Jeju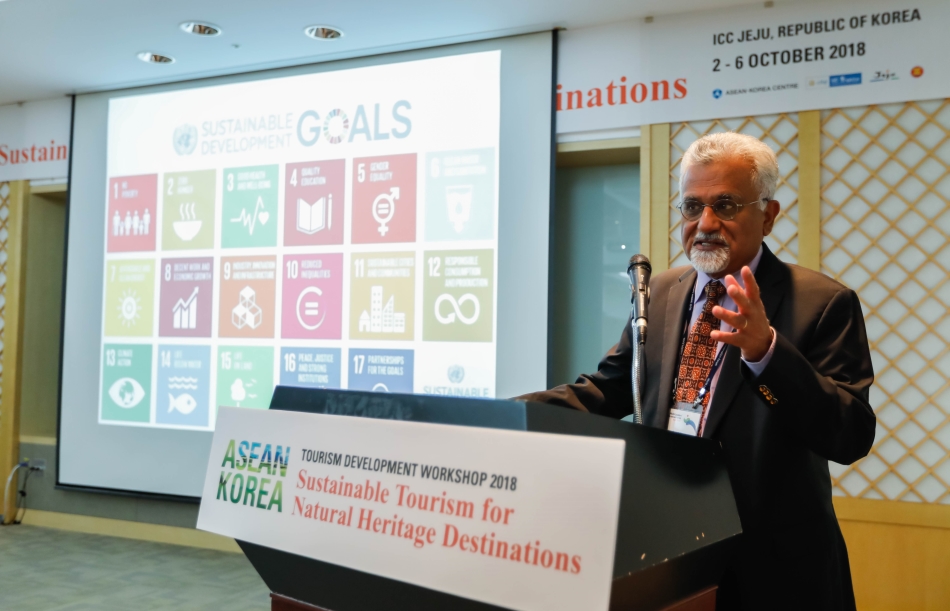 ▲ Keynote address by Mr. Natarajan Ishwaran, Visiting Professor at International Centre on Space Technologies for Natural and Cultural Heritage (HIST) under the auspices of UNESCO | ICC, Jeju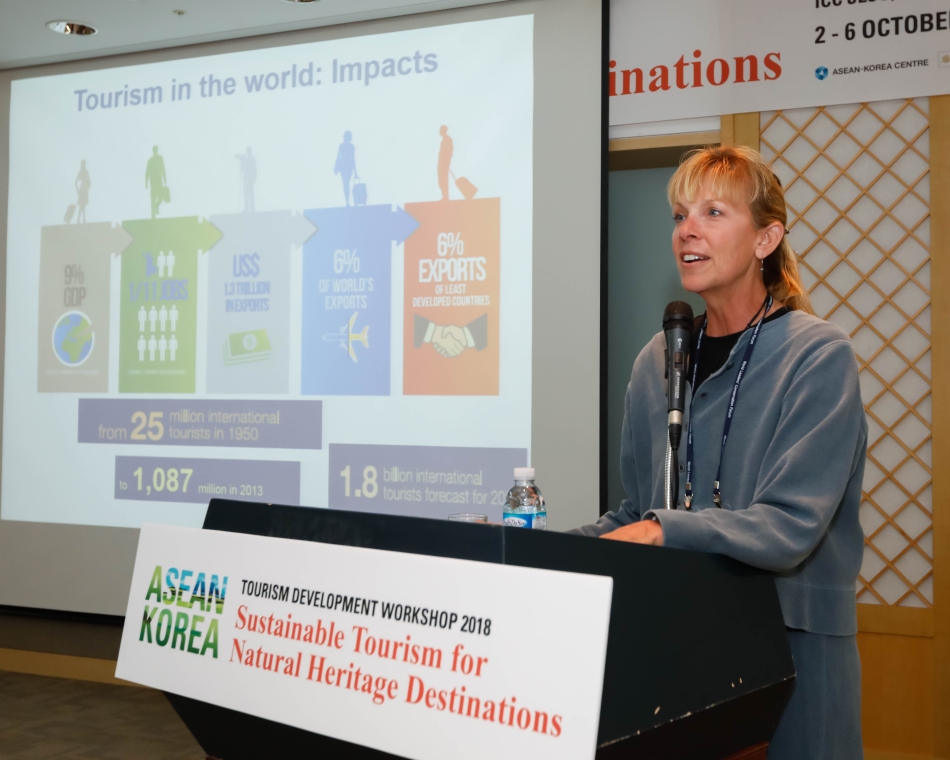 ▲ Keynote address by Dr. Kelly Bricker, Professor and Director of Parks, Recreation and Tourism, University of Utah & Vice Chair of the Global Sustainable Tourism Council | ICC, Jeju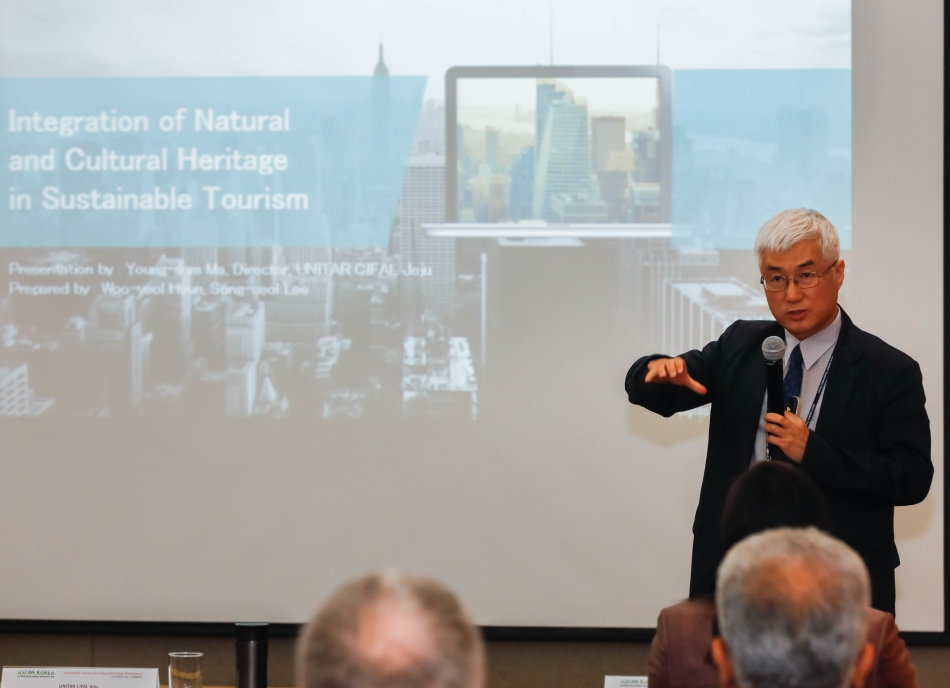 ▲ Keynote address by Amb. Young-sam Ma, Director, UNITAR CIFAL Jeju | ICC, Jeju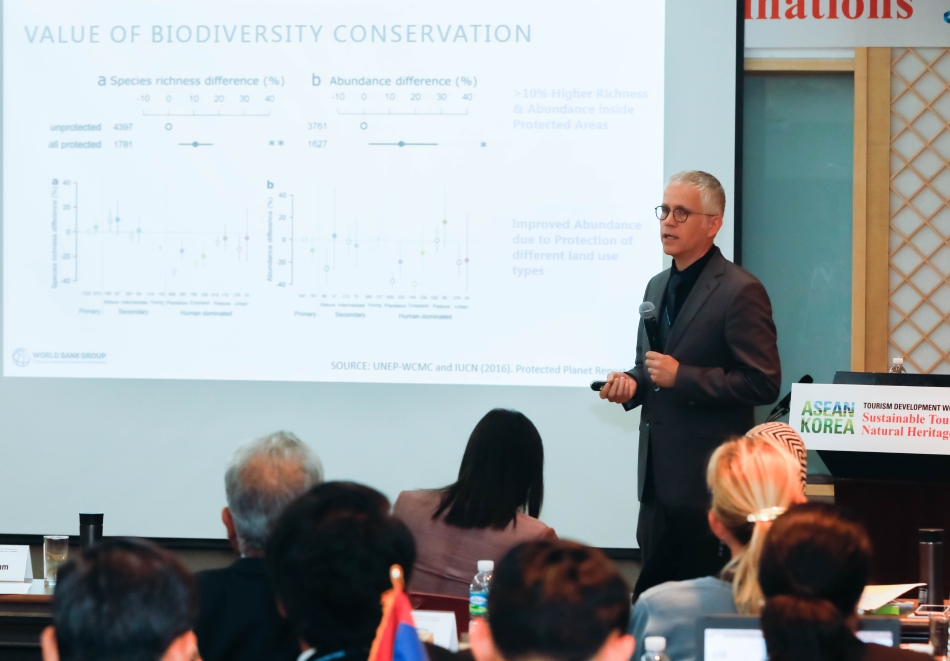 ▲ Presentation by Mr. Wouter Schalken, Senior Tourism Specialist, Word Bank Group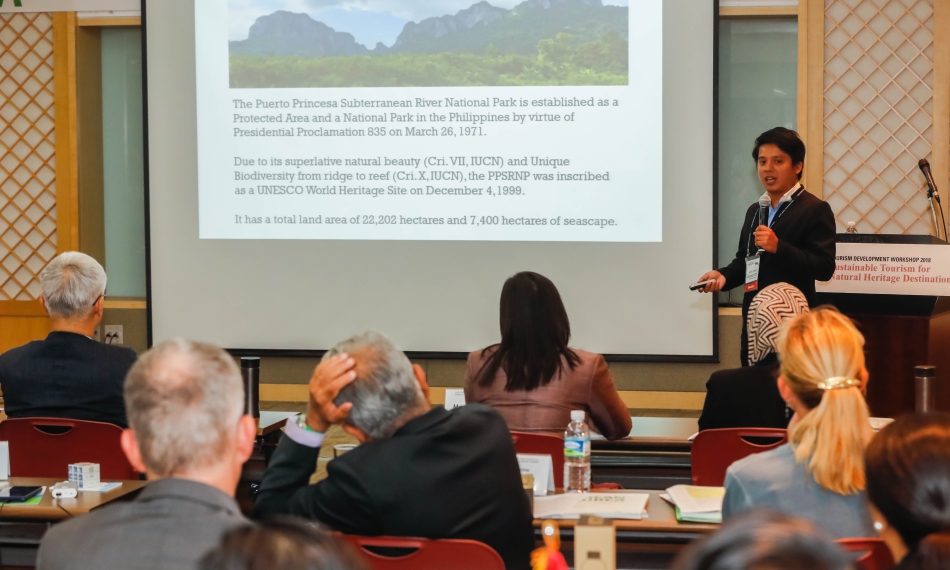 ▲ Presentation by Mr. Mickel L. Ollave, Community Development Officer, Puerto Princesa Subterranean River National Park, Philippines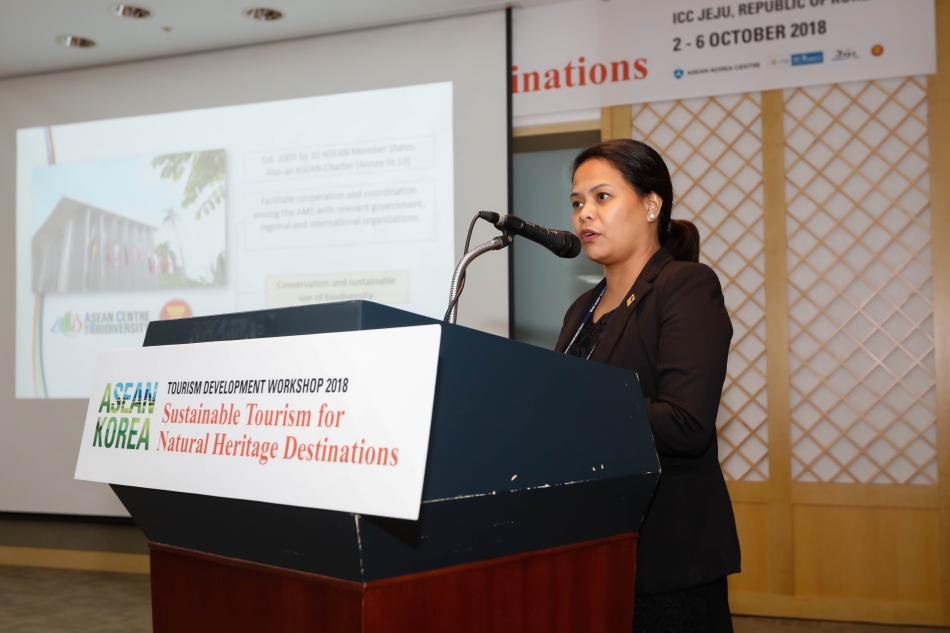 ▲ Presentation by Ms. Claudia Binondo, Project Development Officer, ASEAN Centre for Biodiversity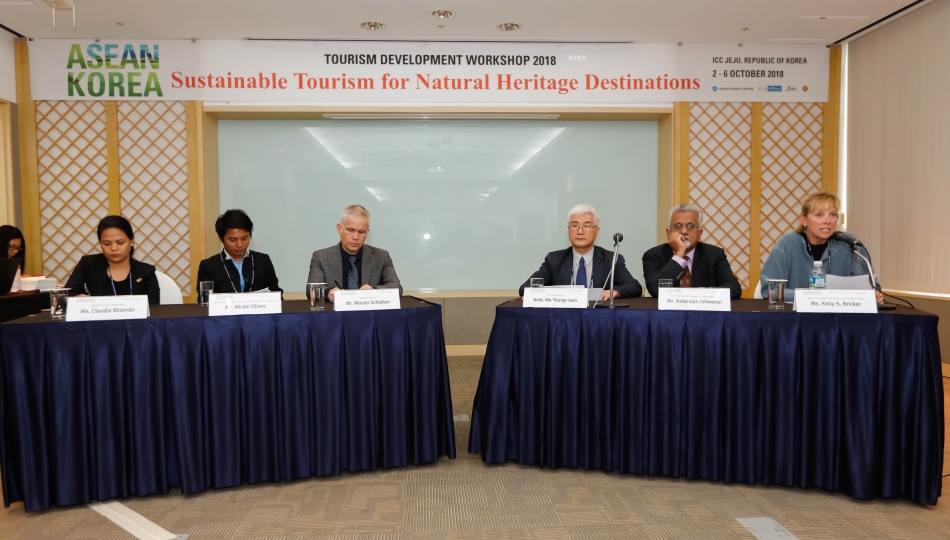 ▲ Panel discussion | ICC, Jeju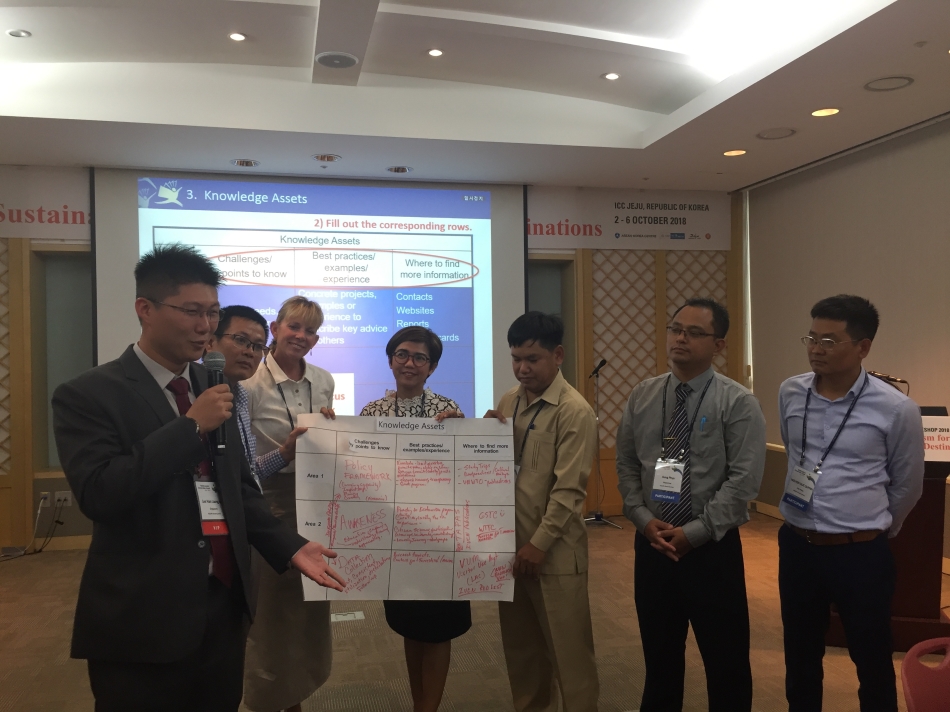 ▲ CityShare Methodology | ICC, Jeju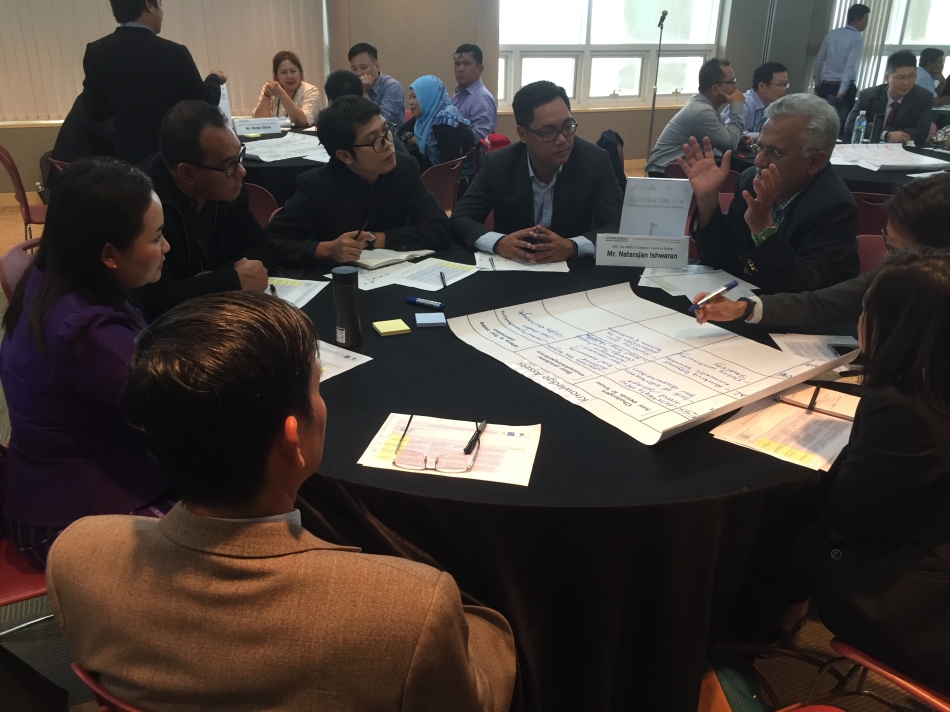 ▲ CityShare Methodology | ICC, Jeju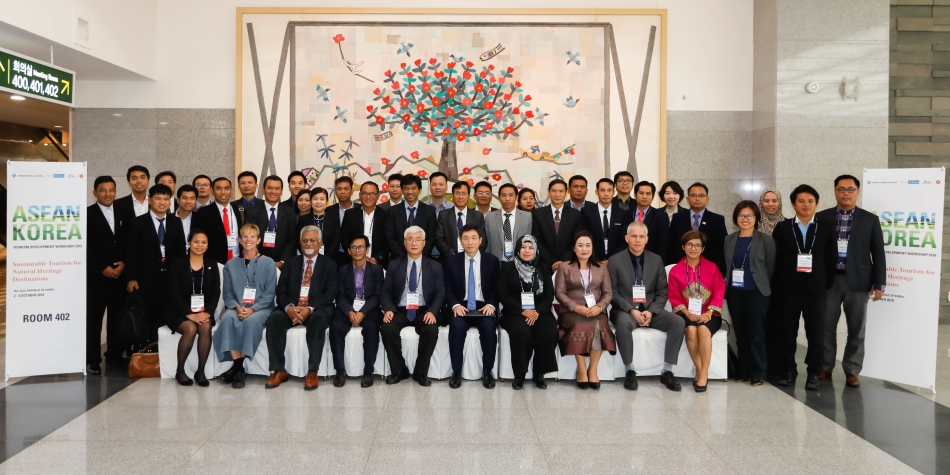 ▲ Group Photo | Gurume Resort, Andong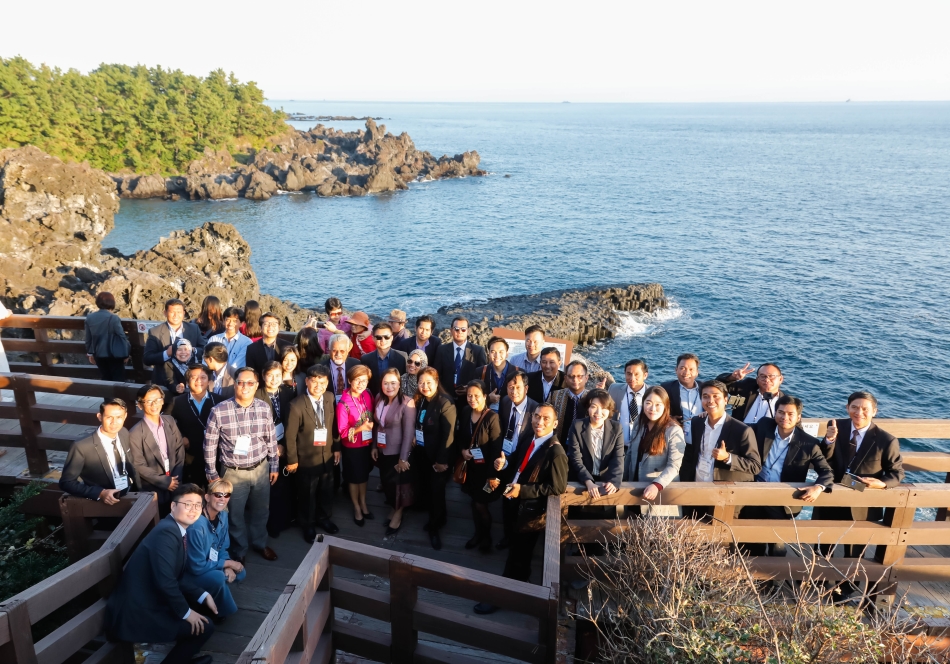 ▲ Technical Visit | Jeju World Natural Heritage Center, Jeju