The ASEAN-Korea Centre organized ASEAN Culinary Festival 2018 under the theme of Gourmet Trips to ASEAN from 28 November through 1 December at COEX (Hall D), Seoul, Korea. Held in conjunction with COEX Food Week, the event captivated the taste buds of the visitors with rice-based ASEAN dishes and desserts, and representative drinks from the ASEAN Member Countries (AMS) that are hard to come by in Korea.
Distinguished guests including Union Minister U Ohn Maung of Myanmar and the ASEAN representatives attended the opening ceremony on 29 November. Other various sessions were featured to heighten festivity such as Live-Cooking Show with Korean Chef Lee Won-il and Malaysian Chef Ismail Bin Ahmad, Traditional ASEAN Performance, ASEAN Gastronomy Tourism Quiz that utilized a mobile travel application, ASEAN Travel. The visitors were able to deepen and broaden their knowledge on ASEAN cuisine as well as culture.
With over 5,000 visitors during the 4-day event, ASEAN Culinary Festival facilitated a better understanding of ASEAN gastronomy tourism to the Korean public and promoted ASEAN as a single tourism destination. The festival was meaningful in that improved knowledge on culinary diversity of ASEAN had sparked interests in traveling to ASEAN countries to further experience authentic ASEAN food. This tendency was notable at the exit survey where people reported paralleled levels of understanding on the ASEAN cuisine and willingness to travel to ASEAN countries after visiting the festival.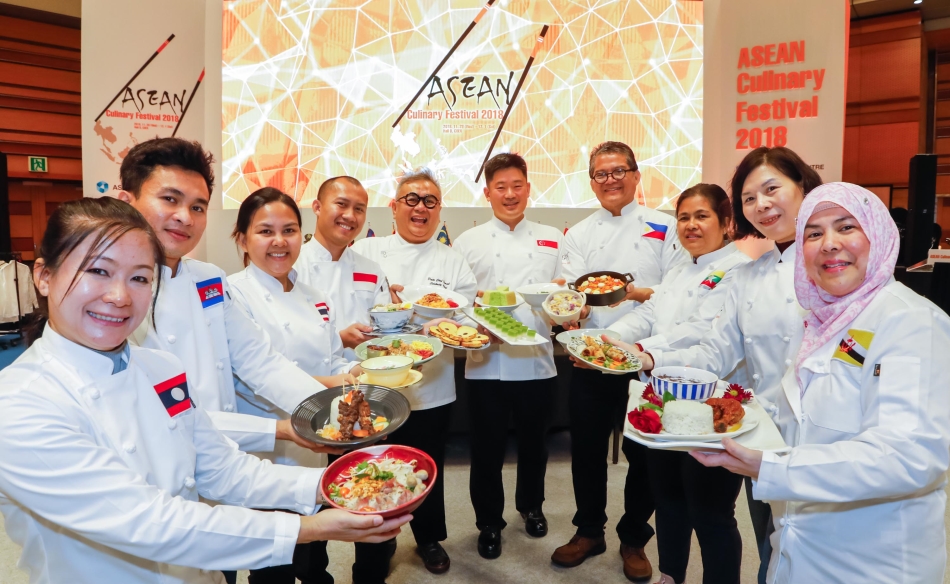 ▲ ASEAN Chefs and the Featured Dishes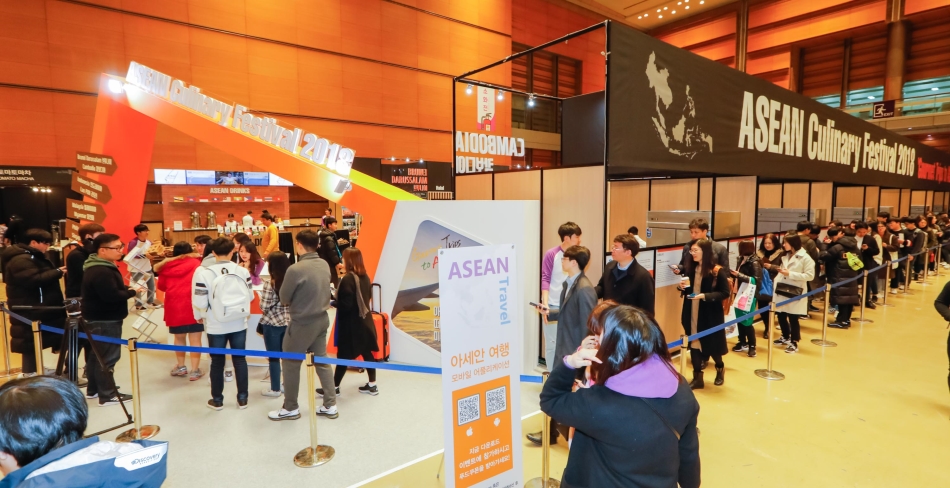 ▲ Visitors in Line to Enter the Venue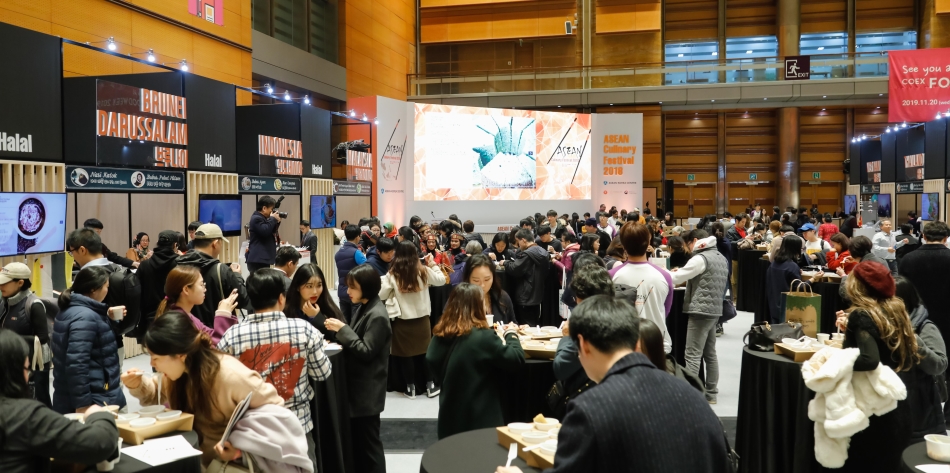 ▲ Inside the Venue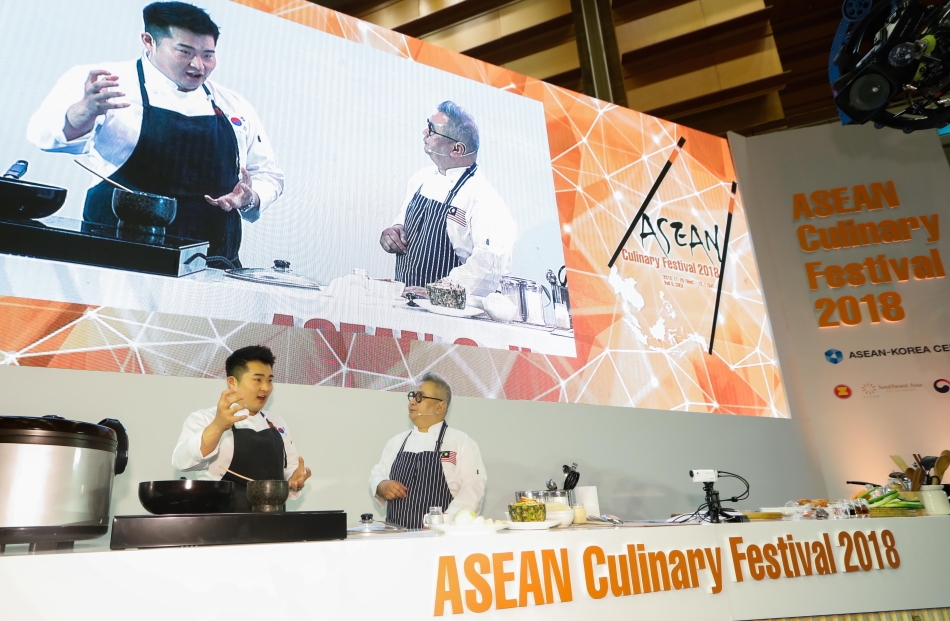 ▲ Live-Cooking Show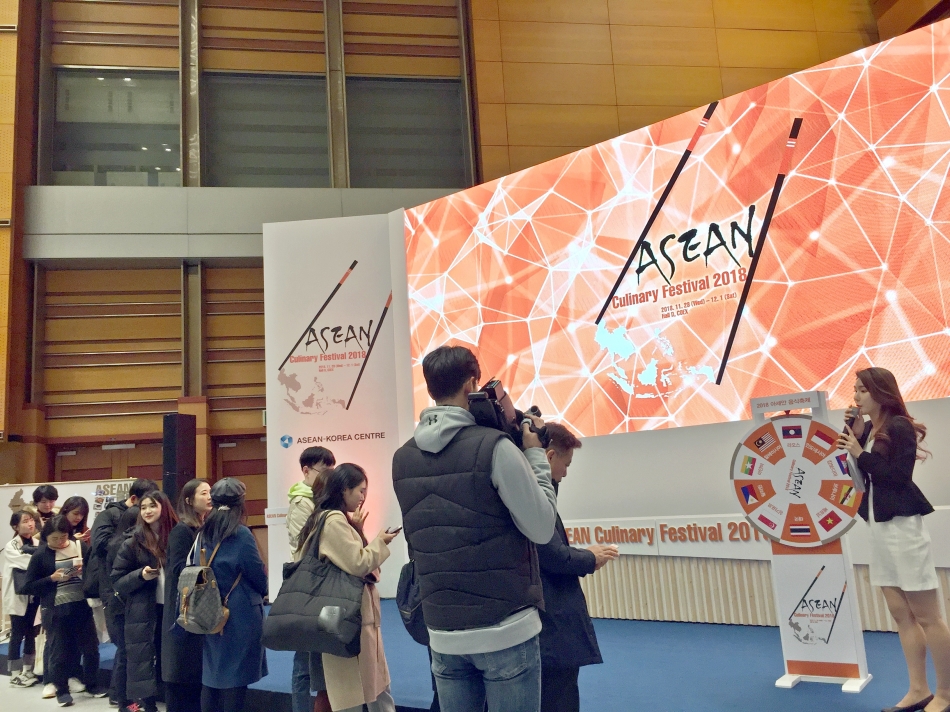 ▲ ASEAN Gastronomy Tourism Event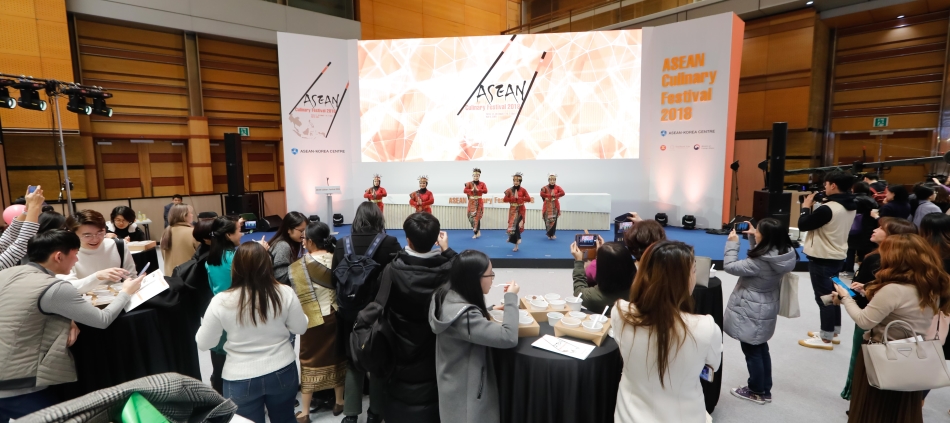 ▲ Traditional ASEAN Performance