On 22nd November, 23 delegates from Konkuk University visited ASEAN-Korea Centre, ASEAN Hall accompanied by Professor Choi Jung Wook. The Delegates, who are majoring in political science and international studies, visited to learn more deeply about ASEAN-Korea Centre and its activities and ASEAN-Korea relations as well.
The visit program comprised presentation sessions beginning from welcoming remarks by Mme. Yoo Jin-Sook, Director of ASEAN Hall, followed by a special lecture on AKC's activities and ASEAN-Korea relations. Specifically, Mme. Yoo highlighted 7 keywords concerning ASEAN and Korea relations; ASEAN-ROK Commemorative Summit, inclusive ASEAN, Unity in Diversity, people-centered ASEAN, the New Southern Policy, differences between ASEAN and EU, and the ASEAN community and ASEAN Connectivity.
Lastly, Mme. Yoo and Konkuk University delegates engaged in a brief but meaningful discussion. The students asked about what roles did ASEAN play in the recent North and South Korea relations. They have showed interests in ASEAN related issues and international organizations including ASEAN-Korea Centre.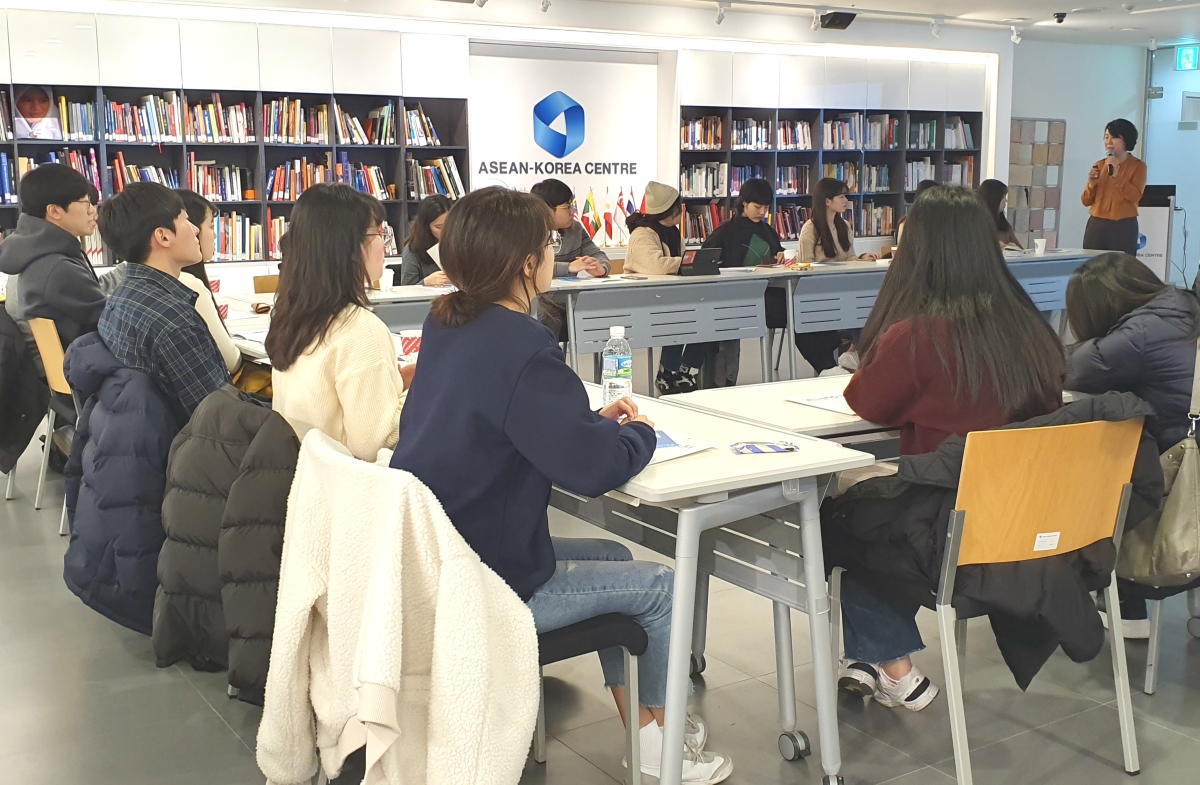 ▲ Discussion Session with Mme. Yoo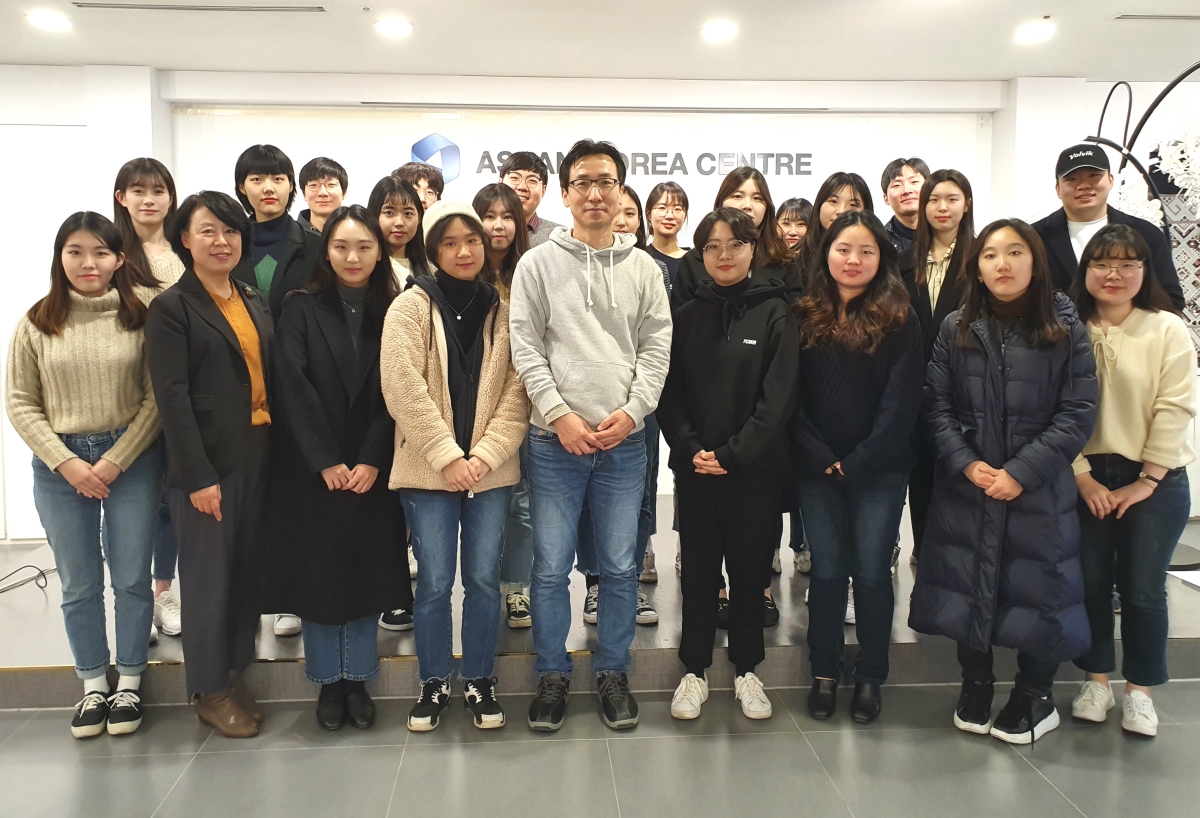 ▲ Konkuk University Group Photo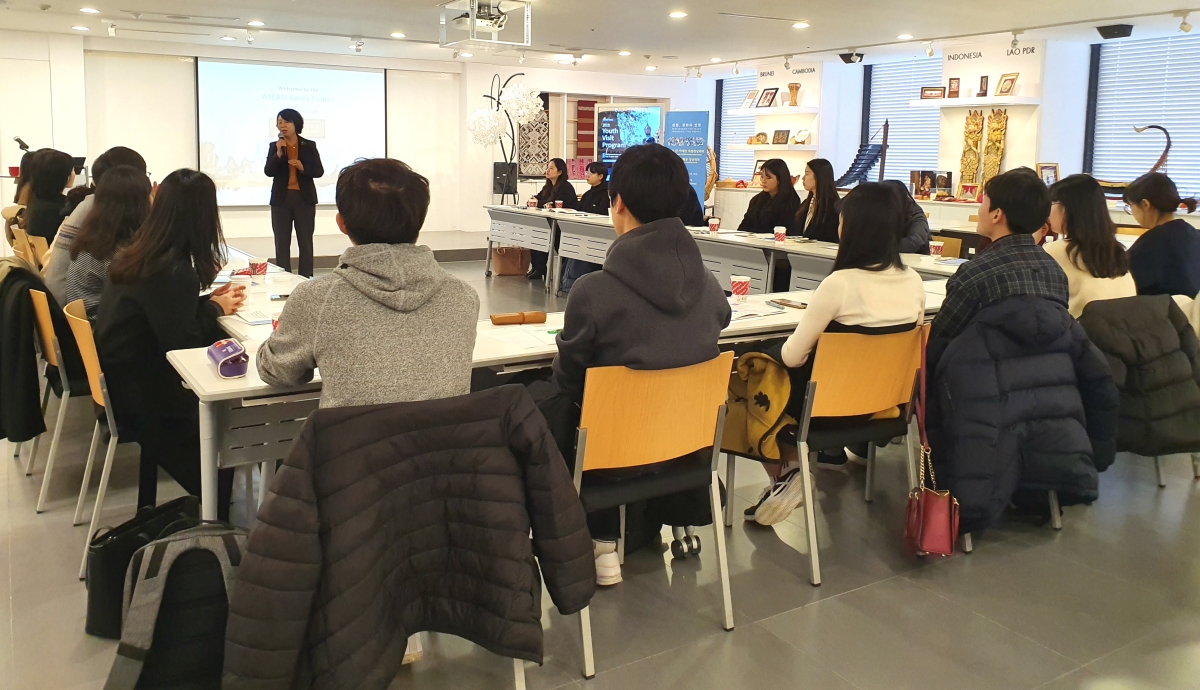 ▲ Mme. Yoo Welcoming Remarks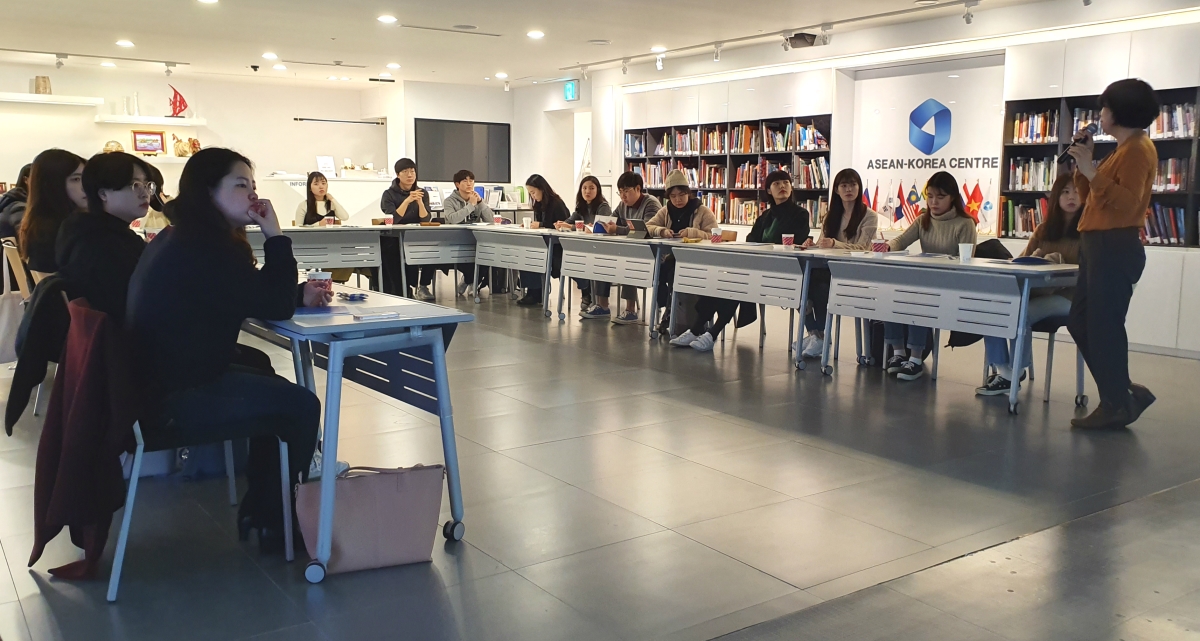 ▲ Konkuk Univ. Students Paying Attention to the Lecture
The ASEAN-Korea Centre conducts the Youth Visit program with the aim of raising the awareness of ASEAN and ASEAN-Korea partnership among youths from primary school to university level.
Those who would like to visit the Centre may send their inquiries to aseanhall@aseankorea.org or contact the Centre by calling +82-2-2287-1177.