ASEAN-Korea Centre (AKC) has regularly conducted the ASEAN School Tour and Youth Visit Program at the ASEAN Hall with the aim of increasing awareness and understanding about ASEAN and mutual understanding among the youths of Korea and ASEAN. The ASEAN School Tour Program invites Elementary School, Middle School, and High School level students from Korea and Southeast Asian Countries.
During the month of December 2019, AKC received 109 students from 3 schools in the ASEAN School Tour Program. Students had an enjoyable time in December 2019 School Tour program because the theme for the Special Lecture was about ASEAN countries' culture, especially about Indonesia and Vietnam culture. As part of the ASEAN School Tour Program, the ASEAN officials from Indonesia and Vietnam introduced traditional Indonesian houses and Vietnamese hats. After the lectures, students assembled and completed making 'Rumah Gadang', one of the Indonesia traditional houses, and decorated 'Non-La', traditional hat from Vietnam.
Date(s): December 10, 11, and 12 (Total 3 sessions)
School Participants: Noil Middle School, Wolchon Middle School, and Joongrang Middle School (Total 3 schools)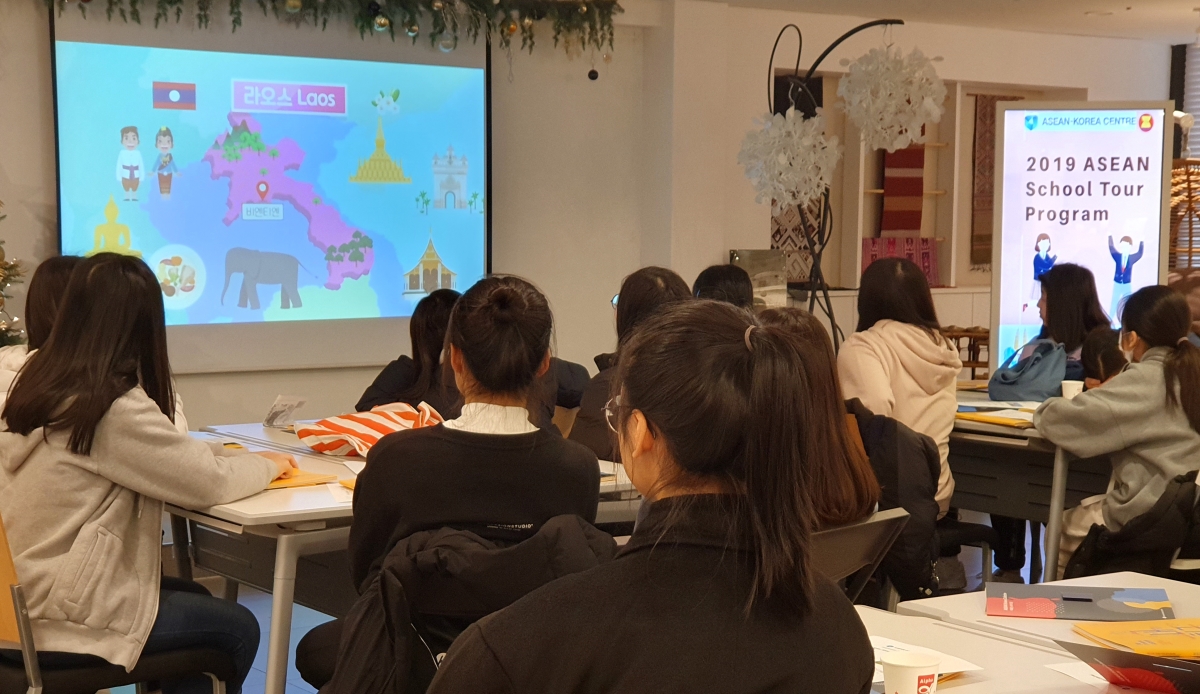 ▲ Students watching ASEAN, We Are Friends video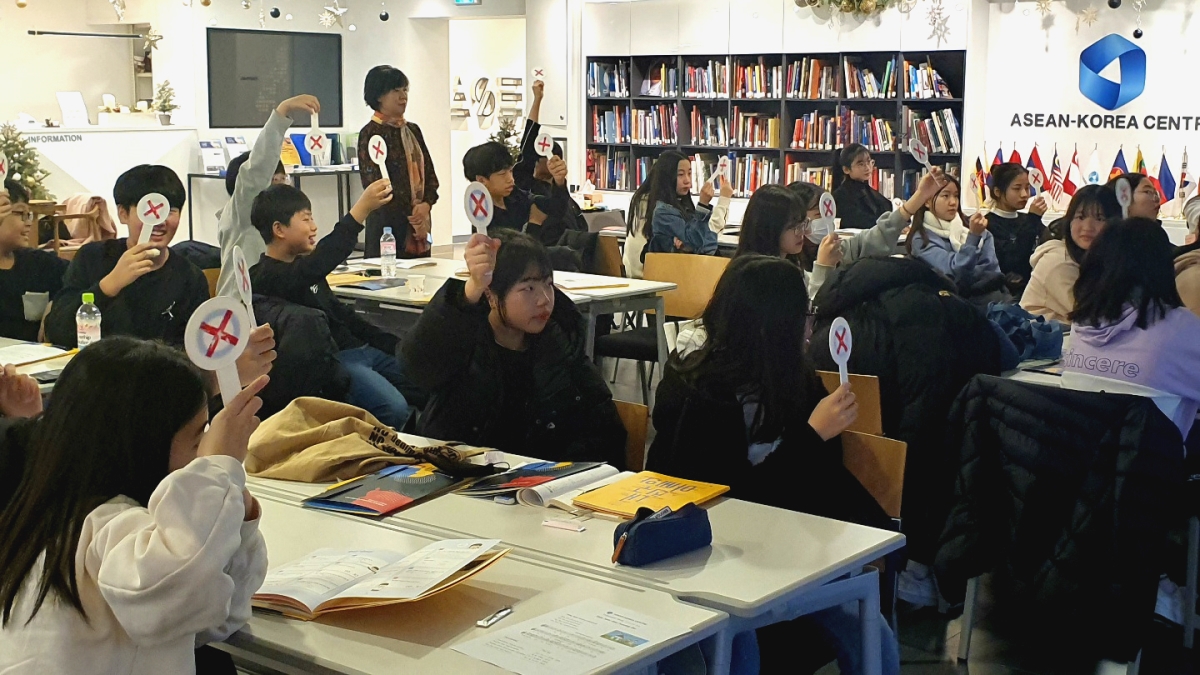 ▲ Wolchon Middle School participate on the ASEAN Golden Bell Quiz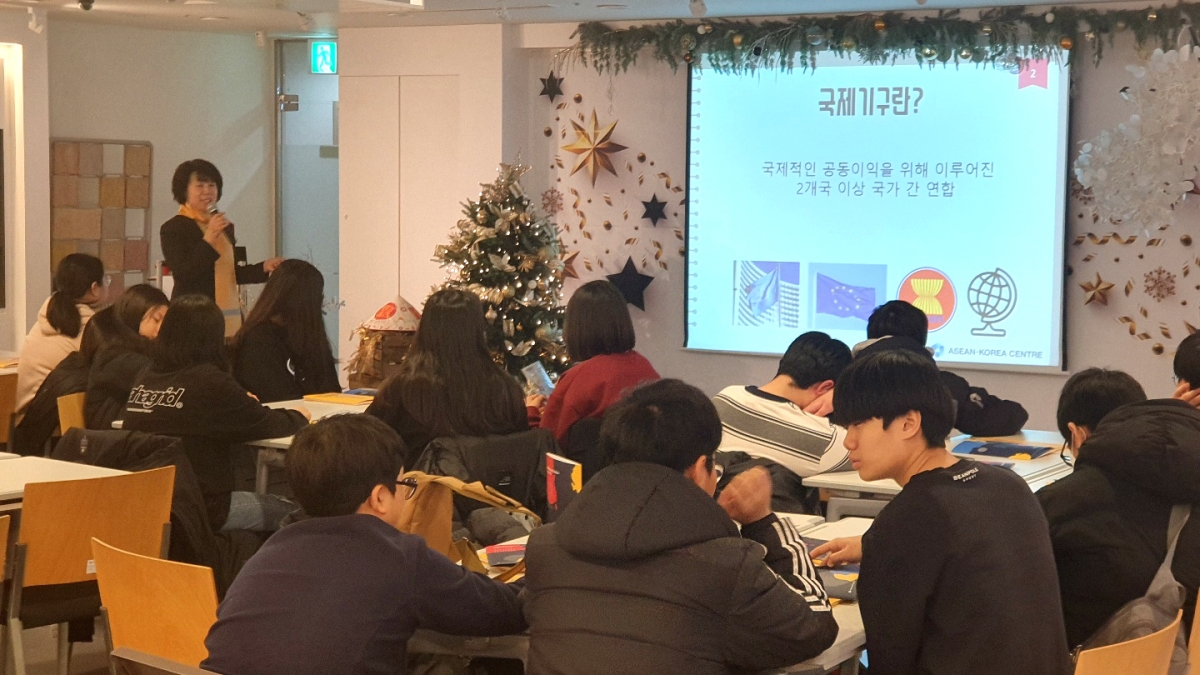 ▲ Briefing by Mme. Yoo Jin-Sook about International Organization and AKC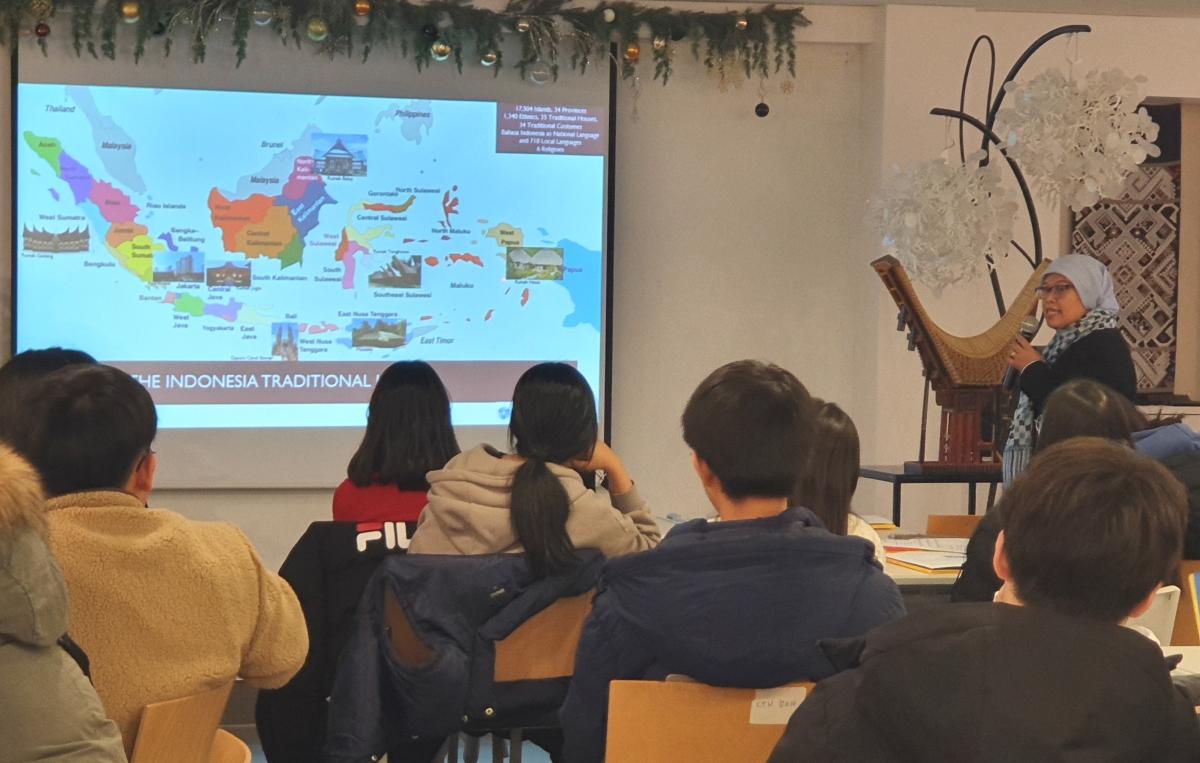 ▲ Special Lecture by Mme. Joely on Indonesia Culture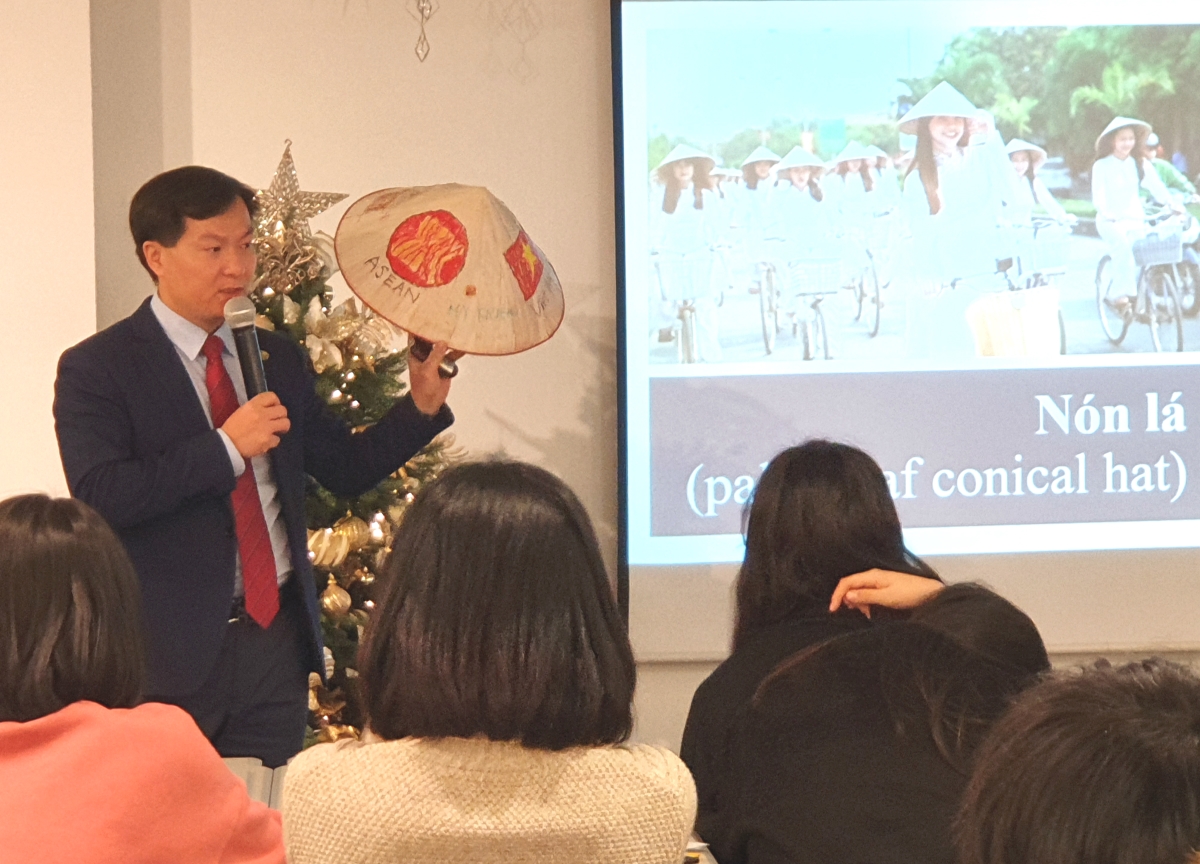 ▲ Special Lecture by Mr. Thang on Vietnam Culture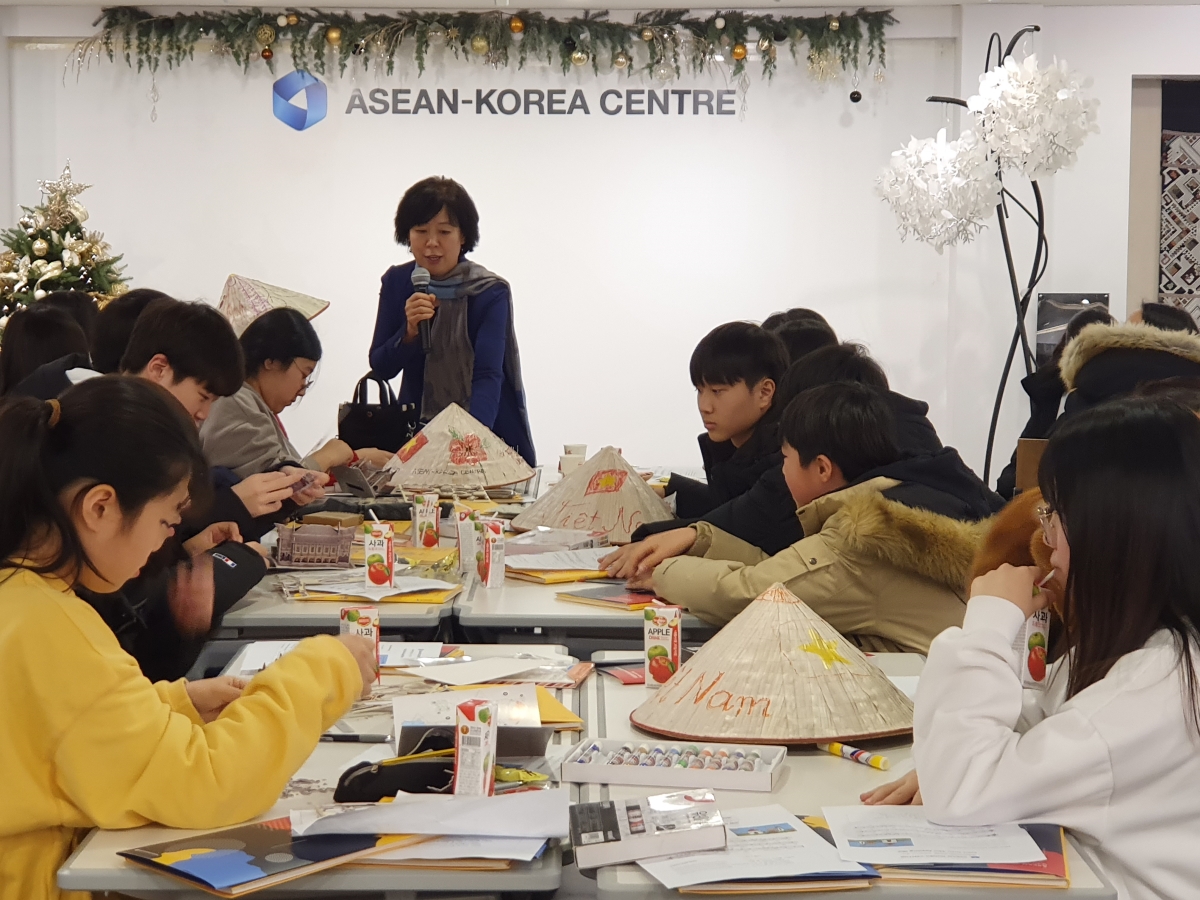 ▲ Students decorating Non-La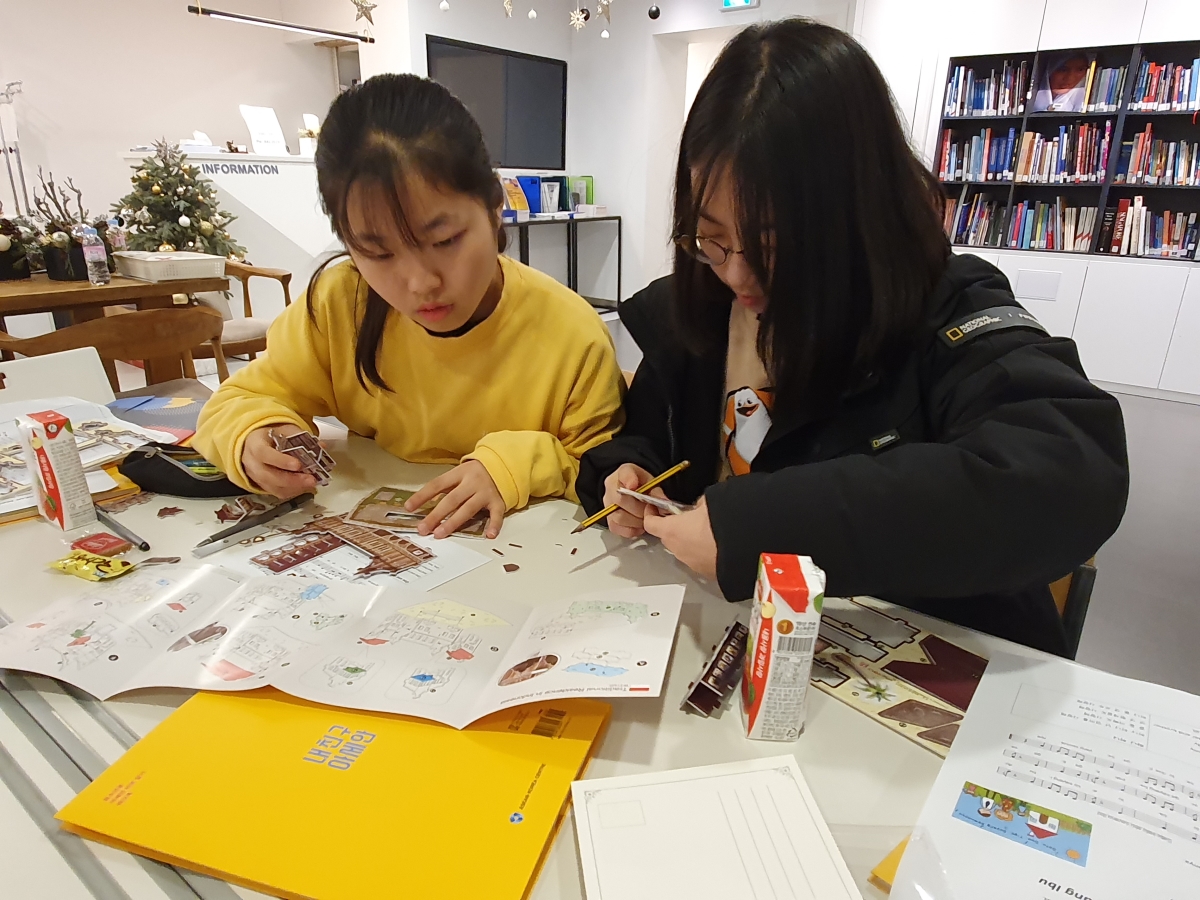 ▲ Students making Rumah Gadang
Under the Ministry of Education's initiative, 'Ggoomgil', the AKC has been mandated to increase the level of ASEAN Awareness among Korean Students. AKC's ASEAN School Tour Program provides students, not only for Koreans but also for students from all ASEAN Member States, with the opportunity to experience cultural aspects of ASEAN Member States and gives a glimpse of what a potential career at an intergovernmental organization for the future desired jobs.
Held all year-round at the ASEAN Hall of the AKC, the 2019 ASEAN School Tour Program consists of diverse educational parts: △ ASEAN Talk with AKC's ASEAN Officials seconded to the AKC, △ Special Lecture on International Organization and career experience, △ ASEAN Quiz Contest, △ Creative cultural activities, etc.
For more details on ASEAN School Tour and Youth Visit Program at the ASEAN Hall, please contact: aseanhall@aseankorea.org tel. 02-2287-1177/02-2287-1145