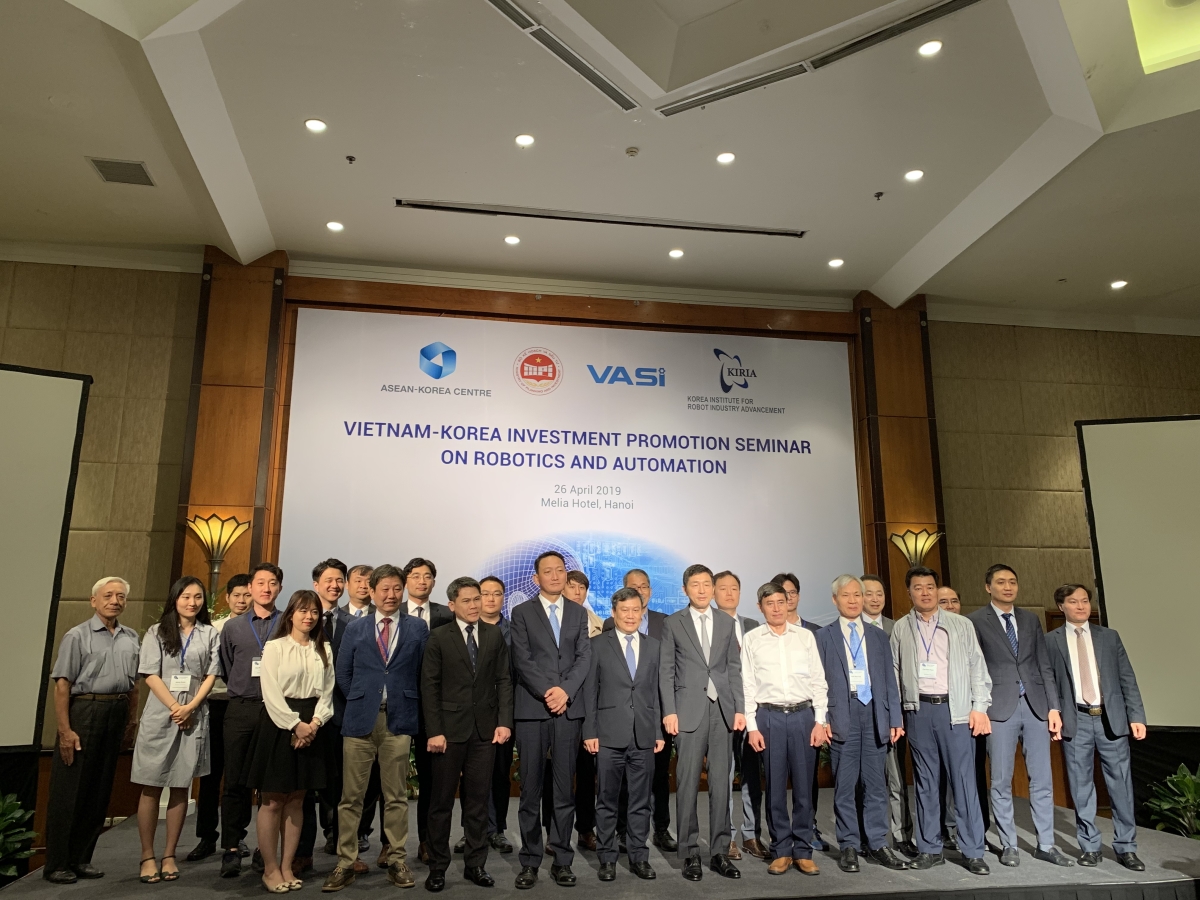 ▲ Vietnam-Korea Investment Promotion Seminar | Melia Hotel, Hanoi, Vietnam
The ASEAN-Korea Centre (Secretary General Lee Hyuk) dispatched an investment and market research mission to Hanoi, Vietnam from 24 to 27 April together with Ministry of Planning and Investment of Vietnam (MPI), Vietnam Association for Supporting Industries (VASI) and Korea Institute for Robot Industry Advancement (KIRIA). The Mission, composed of 11 Korean businesses in sectors of industrial robotics and automation, participated in the '2019 Vietnam-Korea Investment Promotion Seminar', industrial visits to local Vietnamese companies, and one-one-one business meetings with related stakeholders to gain investment information and seek business opportunities.
On 26 April, the '2019 Vietnam-Korea Investment Promotion Seminar' was held, where Vietnam government officials and businesspersons in the robotics industry participated to share information on Vietnam's investment policies and cooperation methods between Vietnam and Korea. At the Opening Ceremony, Lee Hyuk, Secretary General of the ASEAN-Korea Centre delivered the opening remarks, followed by Vu Dai Thang, Deputy Minister of Ministry of Planning and Investment and Kim Do-hyun, ROK Ambassador to Vietnam with their welcoming and congratulatory remarks. Following the Ceremony, presentations on the 'Introduction on National Innovation Center of Vietnam', 'FDI in Vietnam and opportunities on industrial robots & automation for foreign investors', 'Development of supporting industries in Vietnam' and 'Robot industry in Korea and cooperation of Korea-Vietnam' were made. Furthermore, an introduction of the Korean business delegation and their investment interests also took place. After the Seminar, one-on-one business meetings between the Mission and Vietnamese government officials and businesspersons from the robotics sector were held for network building.
Prior to the Seminar, the Mission took a look into investment opportunities in robotics and automation industries through visiting local firms; FPT Telecom Joint Stock Company and Tri Cuong Industry Co., Ltd, on 25 April. Representatives from KOTRA Hanoi, Hanwha Aerospace, Korean financial corporations and law firms currently holding operations in Vietnam were invited to the networking dinner to share information on Vietnam investment opportunities.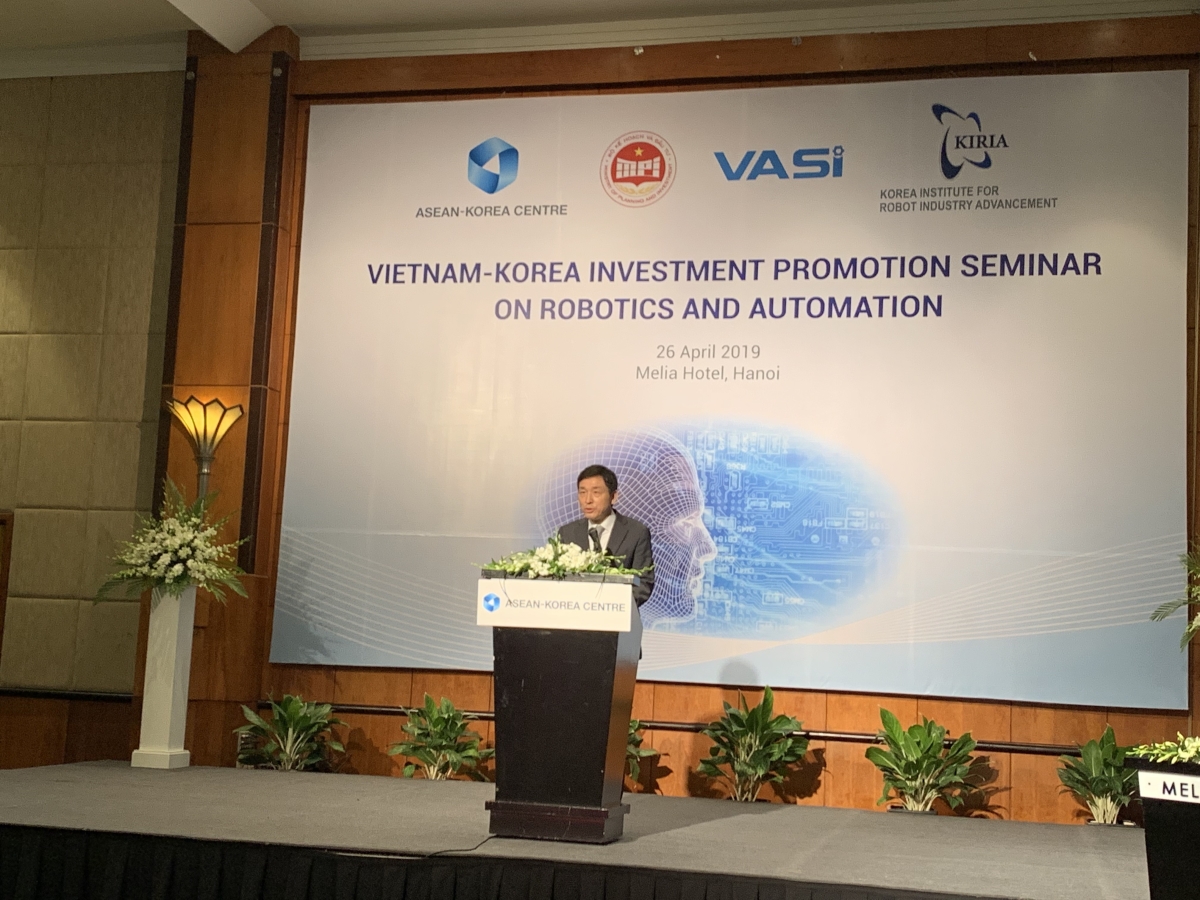 ▲ H.E. Lee Hyuk, Secretary General of ASEAN-Korea Centre | Melia Hotel, Hanoi, Vietnam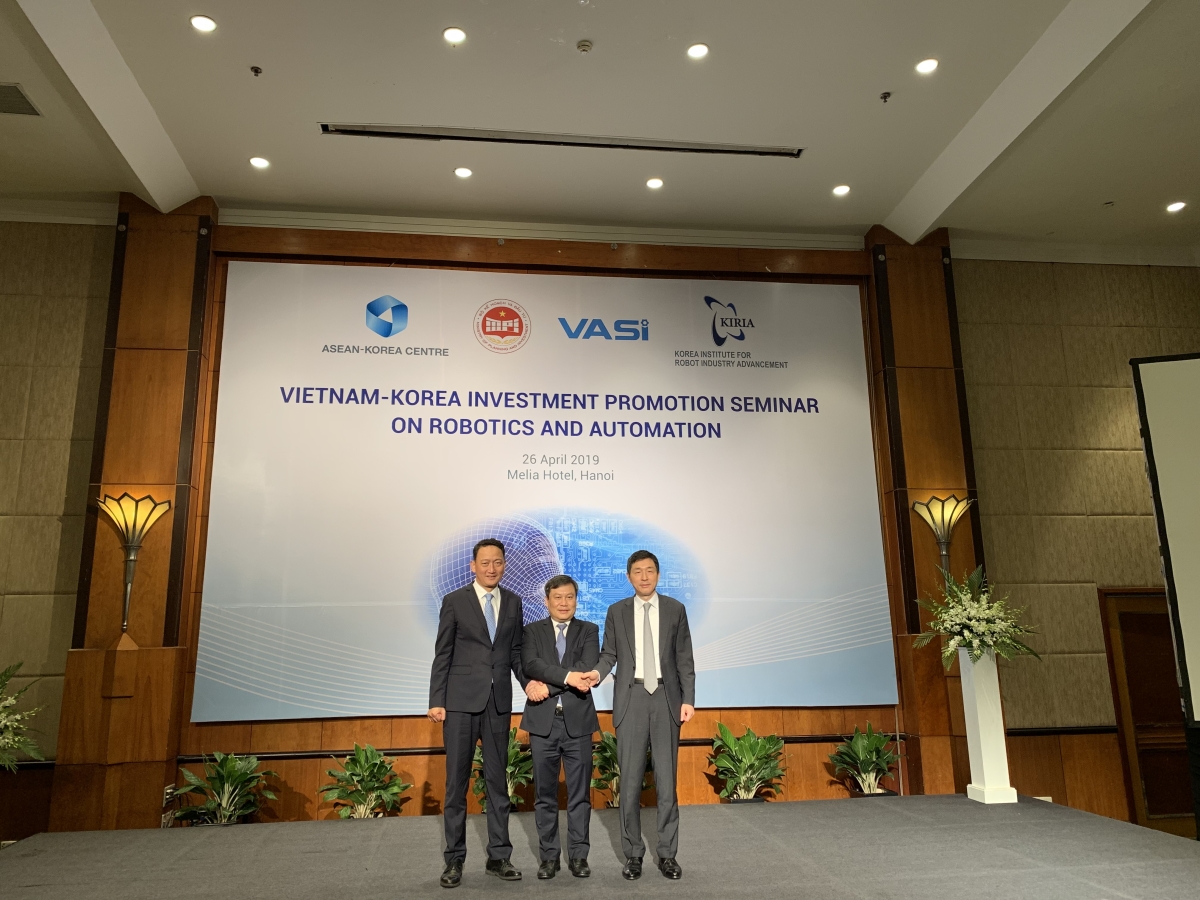 ▲ H.E. Kim Do-hyun, Ambassador of Korea, Mr. Vu Dai Thang, Deputy minister of MPI & H.E. Lee Hyuk, Secretary General of AKC| Melia Hotel, Hanoi, Vietnam
▲ One-on-one Business Meeting | Melia Hotel, Hanoi, Vietnam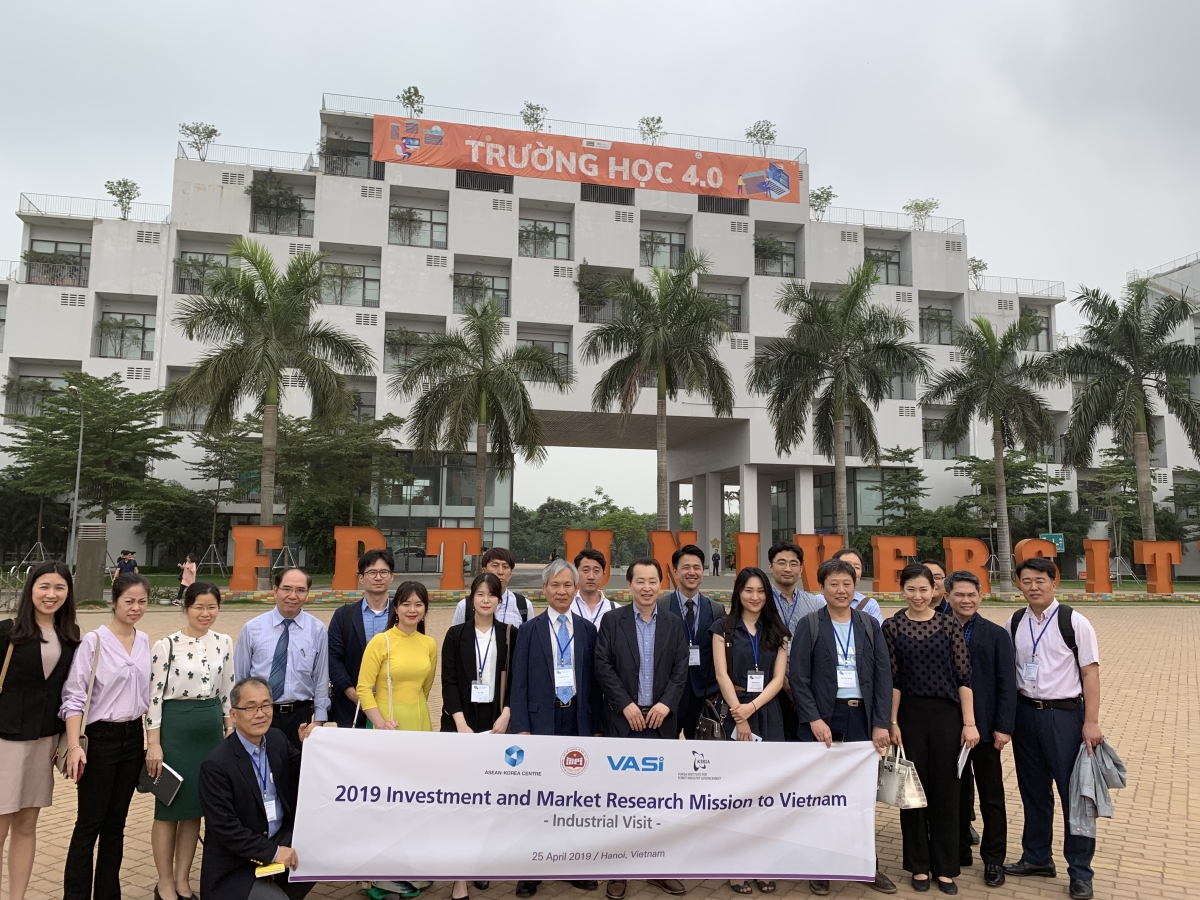 ▲ Industrial Visit: FPT Telecom | Hanoi, Vietnam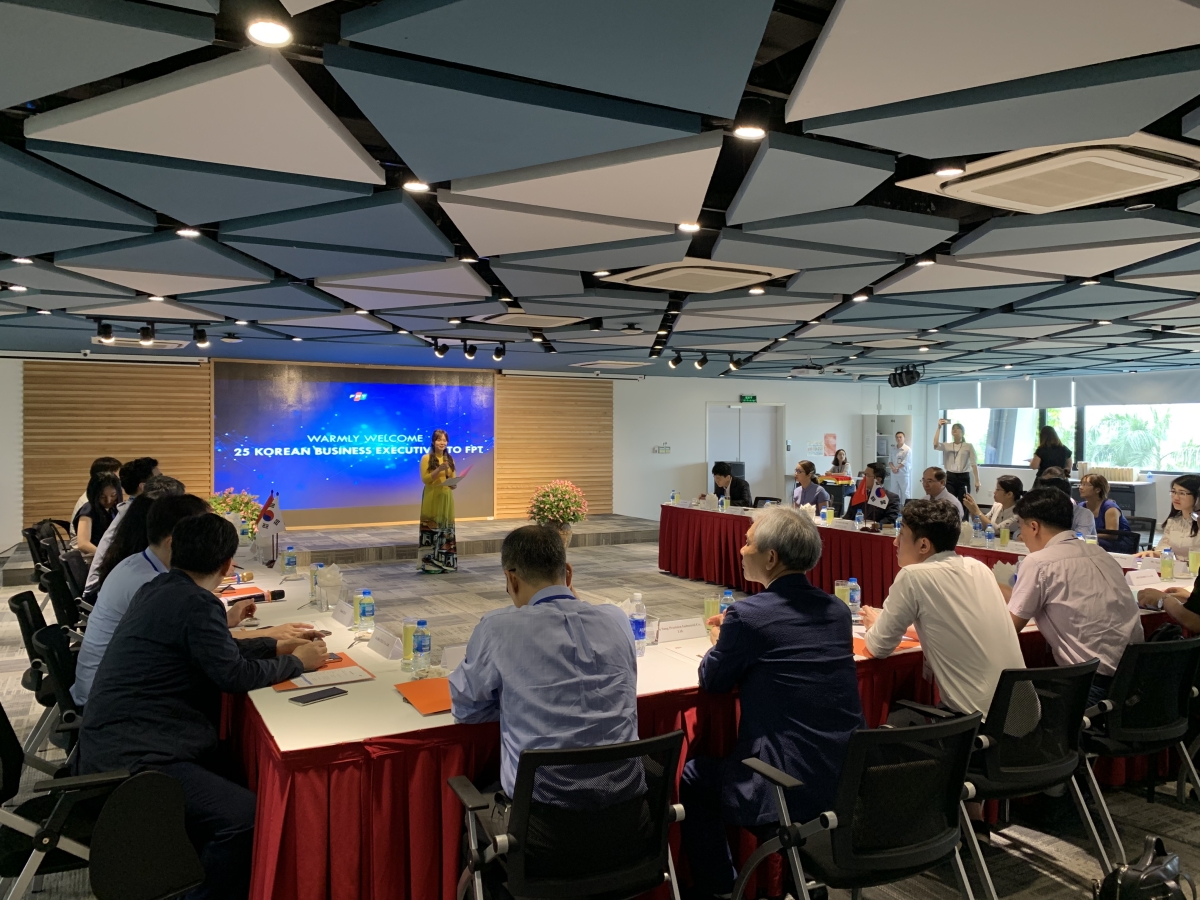 ▲ Industrial Visit: FPT Telecom | Hanoi, Vietnam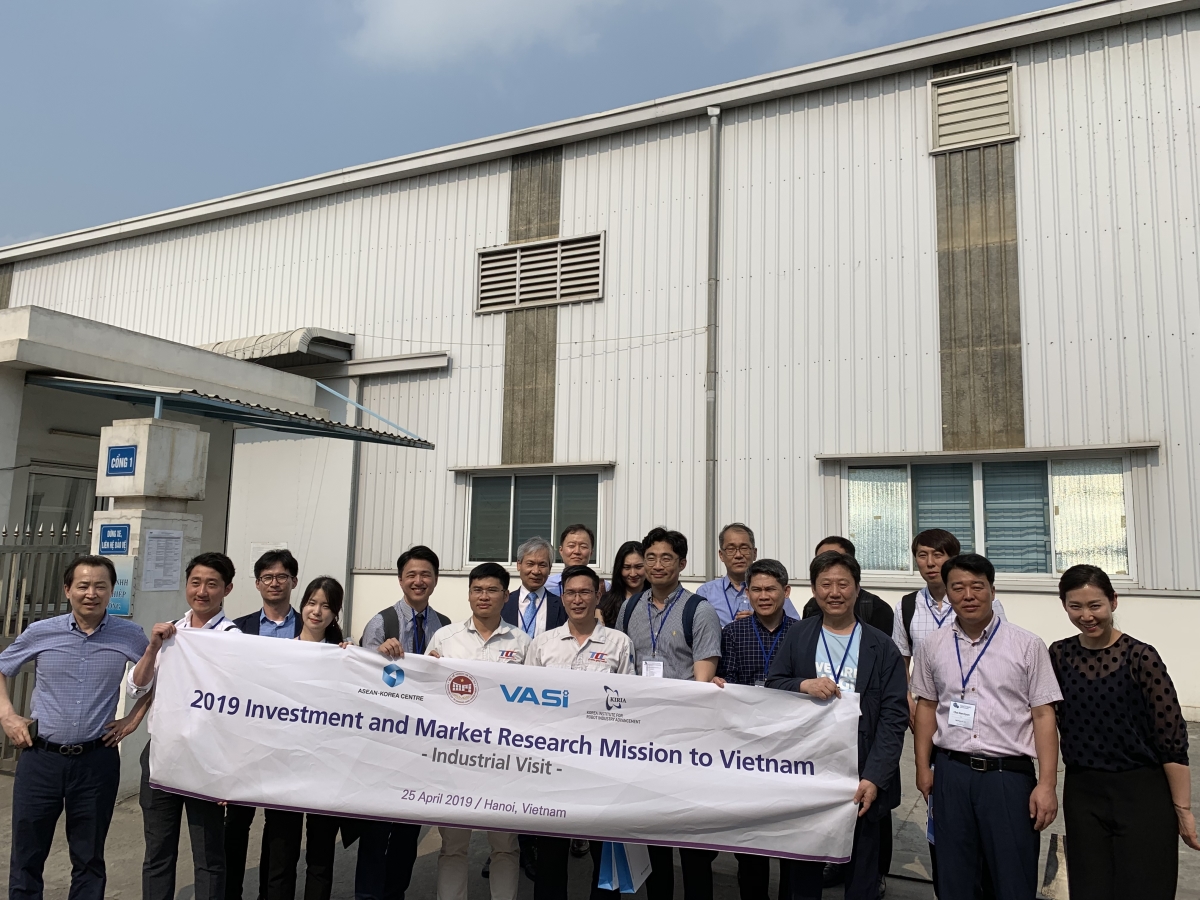 ▲ Industrial Visit: Tri Cuong | Hanoi, Vietnam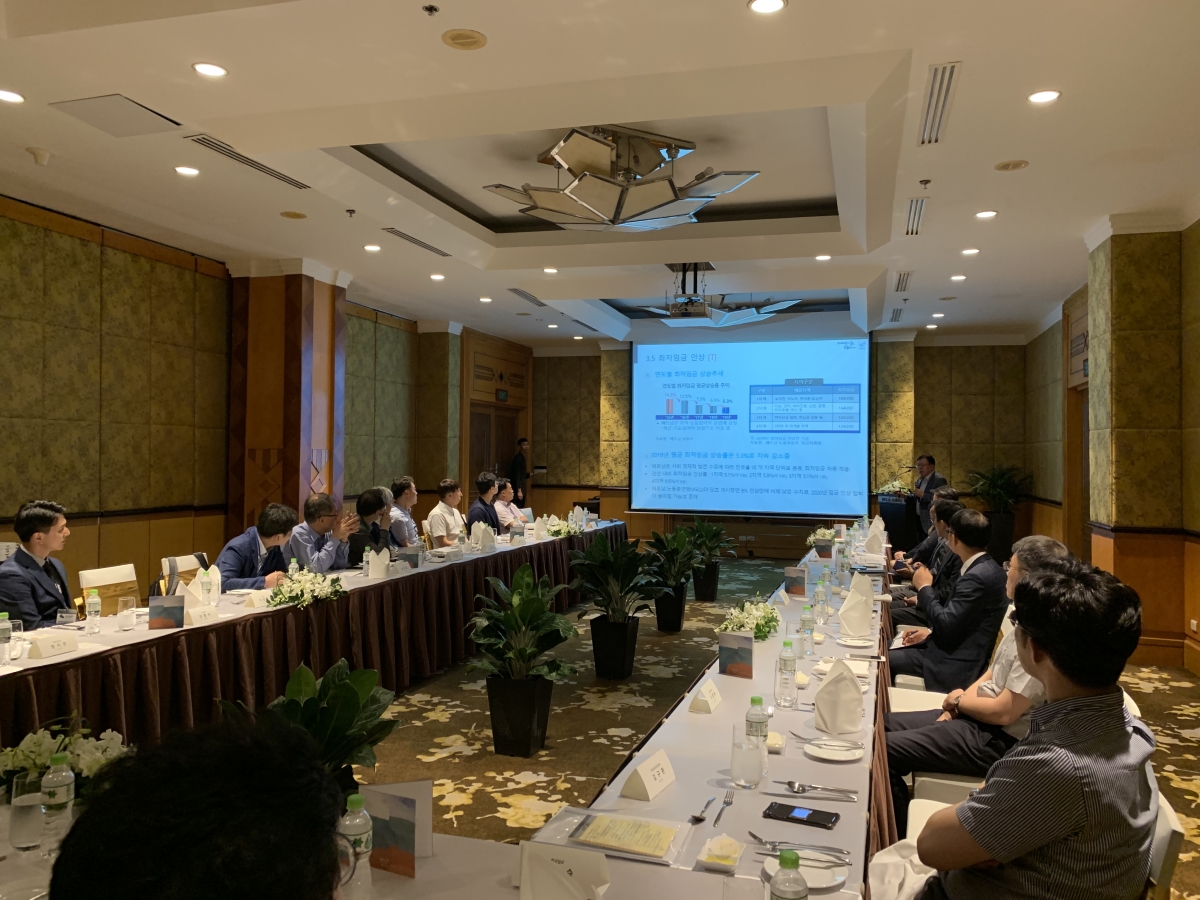 ▲ Networking Dinner | Melia Hotel, Hanoi, Vietnam