The ASEAN-Korea Centre organized the 'ASEAN Trade Fair from 22 to 24 April 2019 at Hall B, COEX in Seoul, Korea. The Fair, which was held in conjunction with the Seoul International Seafood Show 2019, aimed to introduce ASEAN seafood products to the Korean seafood market and provide an opportunity for ASEAN companies to expand business in Korea.
This year, 34 seafood and fishery companies from Indonesia, Malaysia, Philippines, Thailand and Vietnam participated to display various seafood products and have 1:1 business meetings. The most popular products included frozen prawns, squid, and baby squid as well as processed seafood such as canned food, fish sauce and anchovy snacks.
At the Opening Ceremony on Monday, 22 April, H.E. Lee Hyuk, H.E. Dato' Mohd Ashri Bin Muda, Malaysia Ambassador to Korea, H.E. Raul Hernandez, Philippines Ambassador to Korea, and H.E. Nguyen Vu Tu, Vietnam Ambassador to Korea explored the ASEAN Pavilion and received briefings on products from each country's representative.
On 23 April, the Centre organized a seminar on 'ASEAN-Korea Free Trade Agreement and Korea's Customs Clearance on Seafood' with the Korea Customs Service to inform the benefits of the FTA and help the exhibitors' understanding of the Korean market.
The Centre has been hosting the ASEAN Trade Fair since 2009 with the aim to achieve inclusive growth, narrow the trade imbalance between the ASEAN and Korea, and facilitate ASEAN company's business expansion in the Korean market. This year, the Centre continue to hold various exhibitions including the ASEAN Trade Fair on Seafood, such as the Seoul International HMR Show (May), Korea International Furniture & Interior Fair (August), and Global Game Exhibition (November).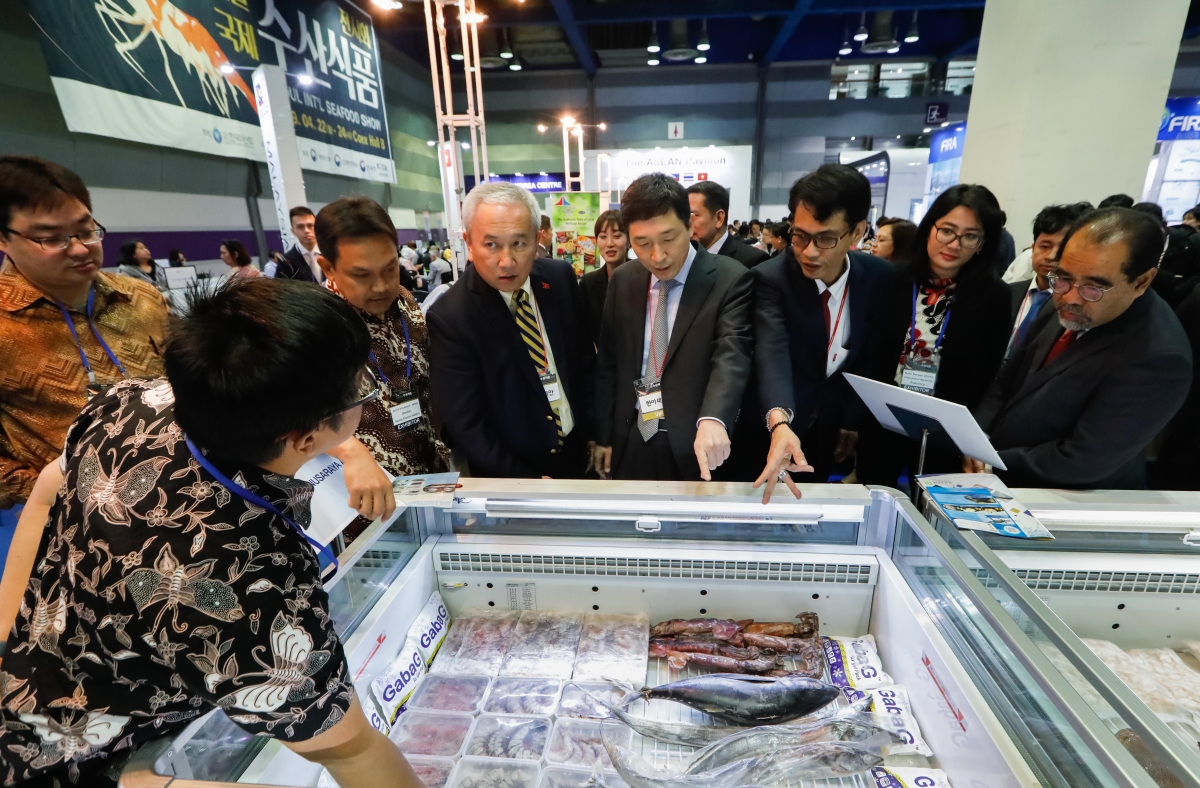 ▲ Ambassadors listening to the briefing by ASEAN representative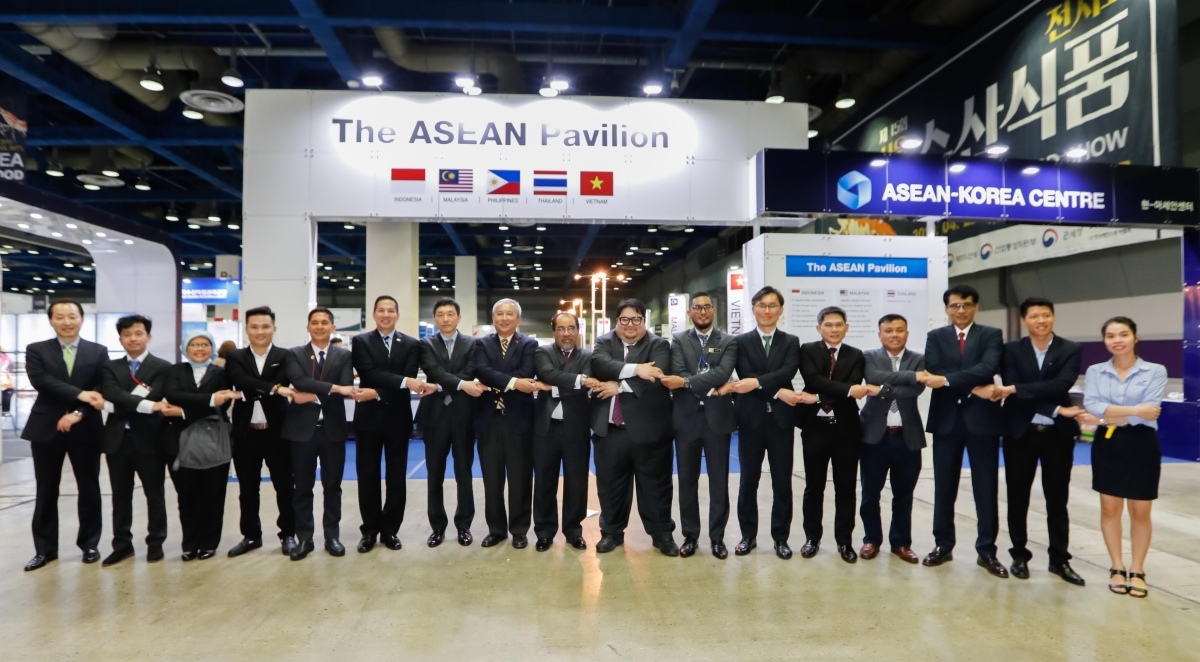 ▲ Group photo of Ambassadors and ASEAN exhibitors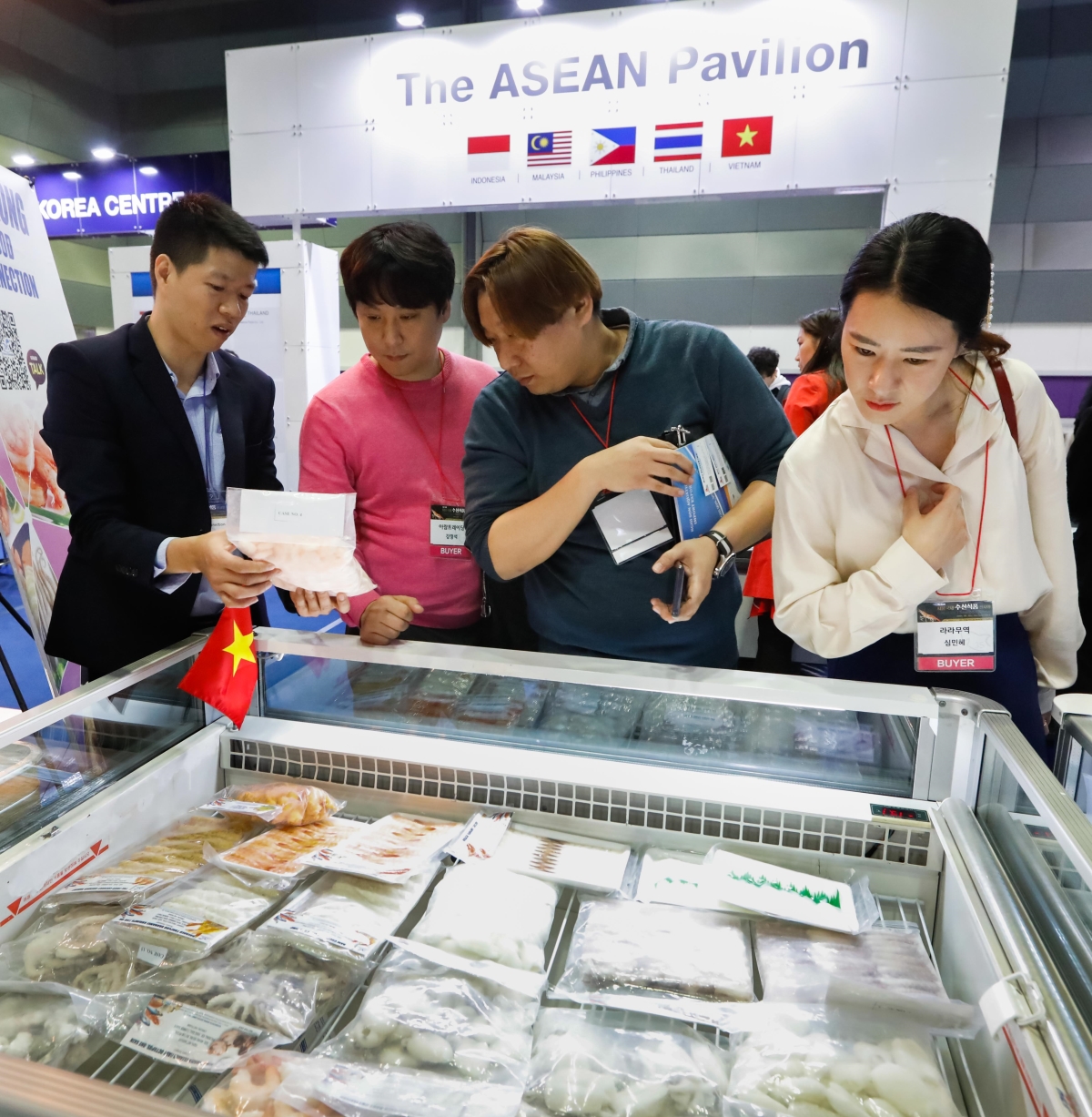 ▲ Korean buyers observing products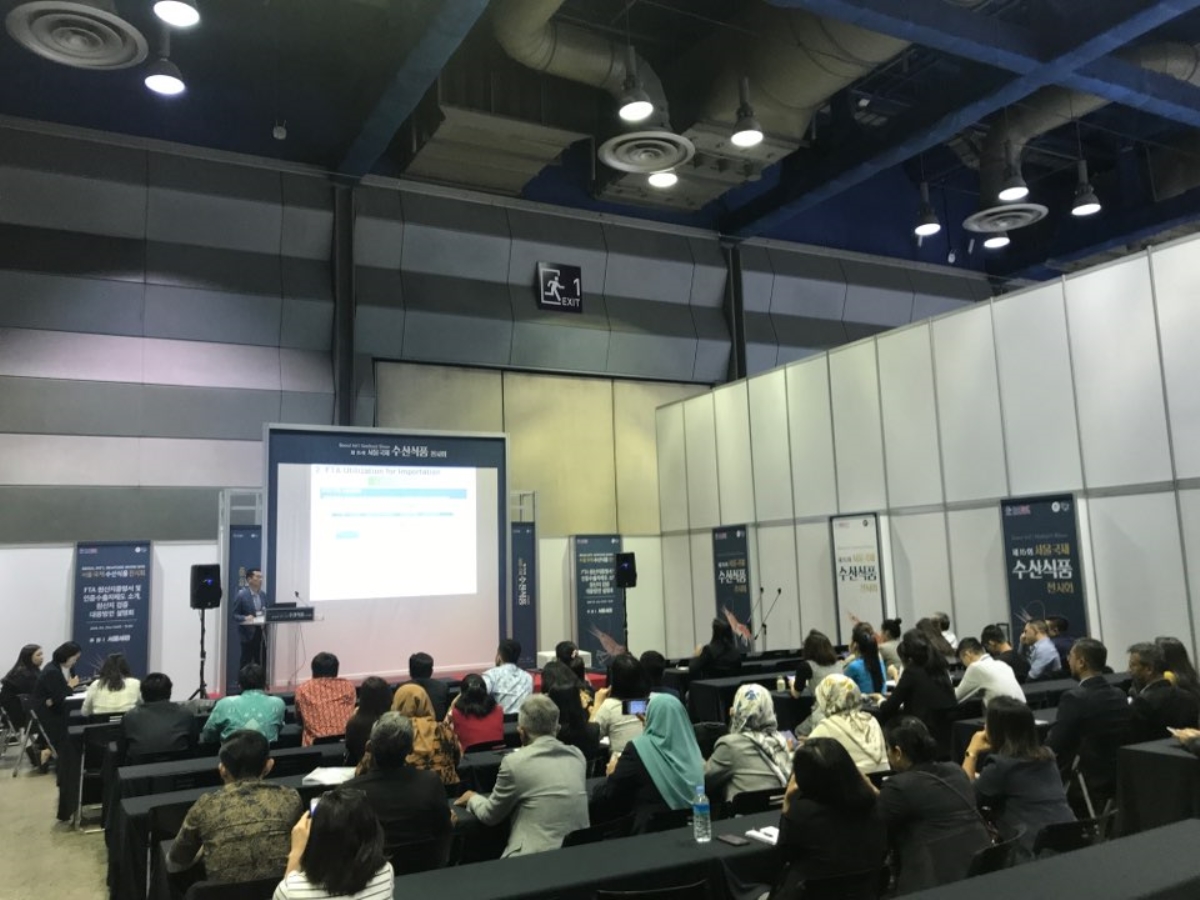 ▲ Seminar on ASEAN-Korea FTA and Customs Clearance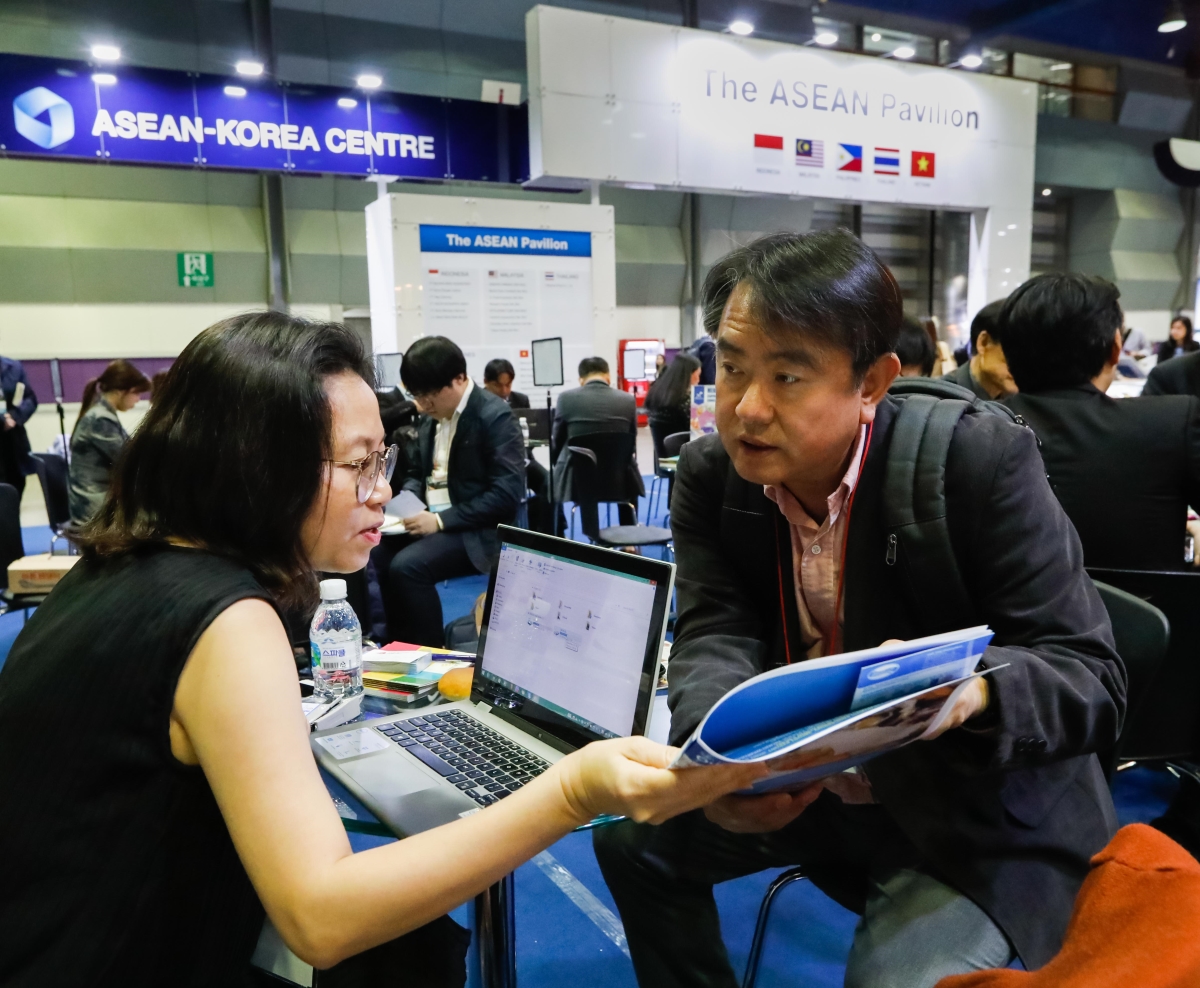 ▲ 1:1 Business Meeting