The ASEAN-Korea Centre organized the 'ASEAN Furniture Fair,' in conjunction with the '2019 Korea International Furniture & Interior Fair,' from 29 August to 1 September, under the theme of 'Experience ASEAN Lifestyle' at KINTEX in Ilsan, Gyeonggi Province.
This Fair presented 84 companies from eight ASEAN member states, including Indonesia, Lao PDR, Malaysia, Myanmar, the Philippines, Singapore, Thailand and Vietnam, to introduce ASEAN lifestyle by showcasing diverse designer furniture, eco-friendly furniture and unique interior products reflecting the diverse characteristics of each country's culture.
During the four-day exhibition, one-on-one business meetings were held with various Korean and international buyers, ranging from furniture companies to developers, and there were meaningful achievements such as launching co-brands and discussing import contracts by visiting local factories.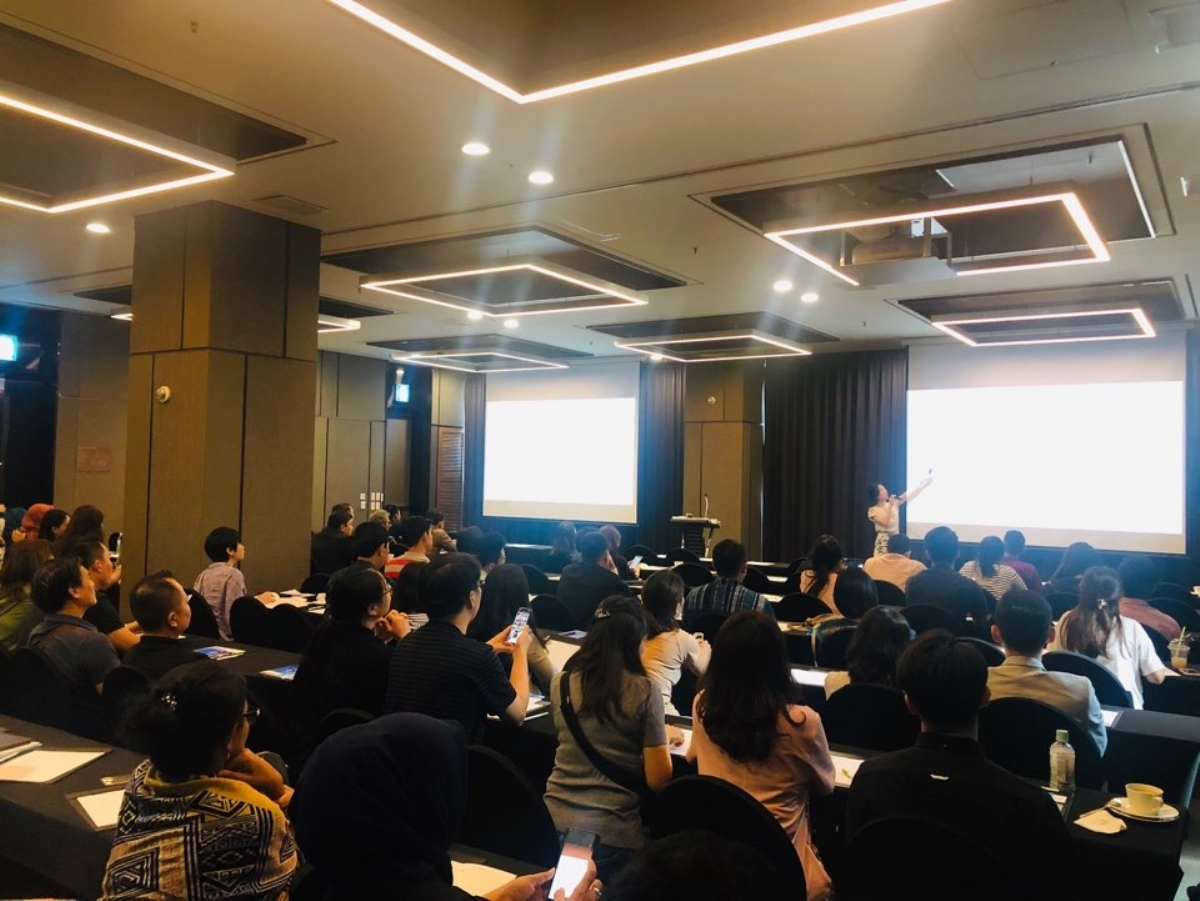 ▲ 29 Aug 2019, Orientation, Courtyard Seoul Namdaemun Marriott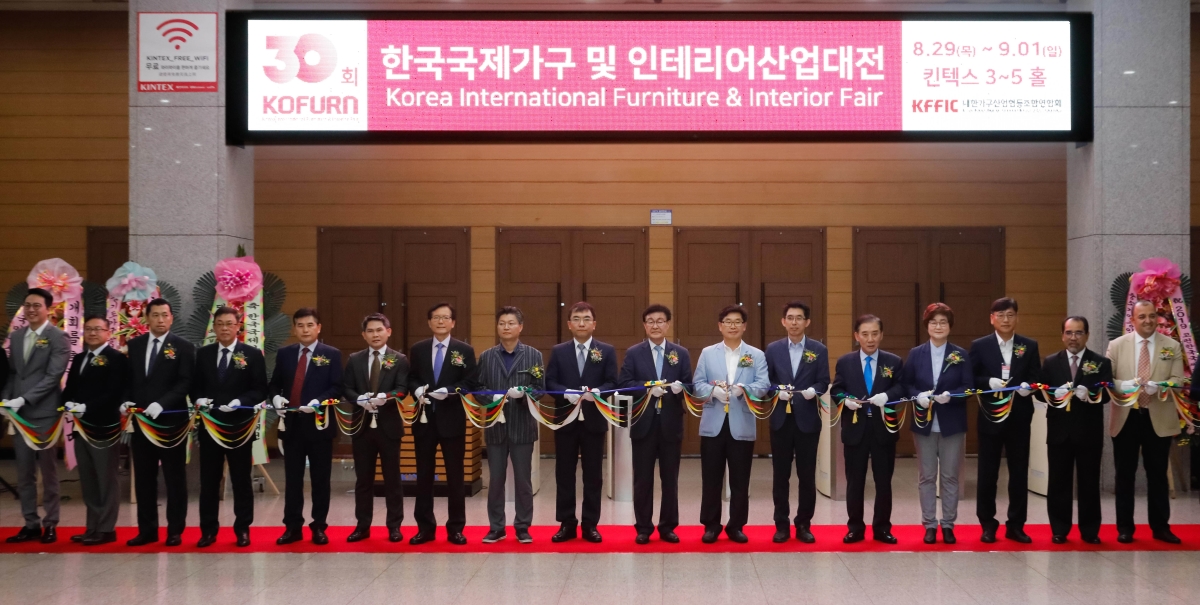 ▲ 29 Aug 2019, Opening Ceremony, KINTEX

▲ 29 Aug 2019, Group Photo by the ASEAN Pavilion, KINTEX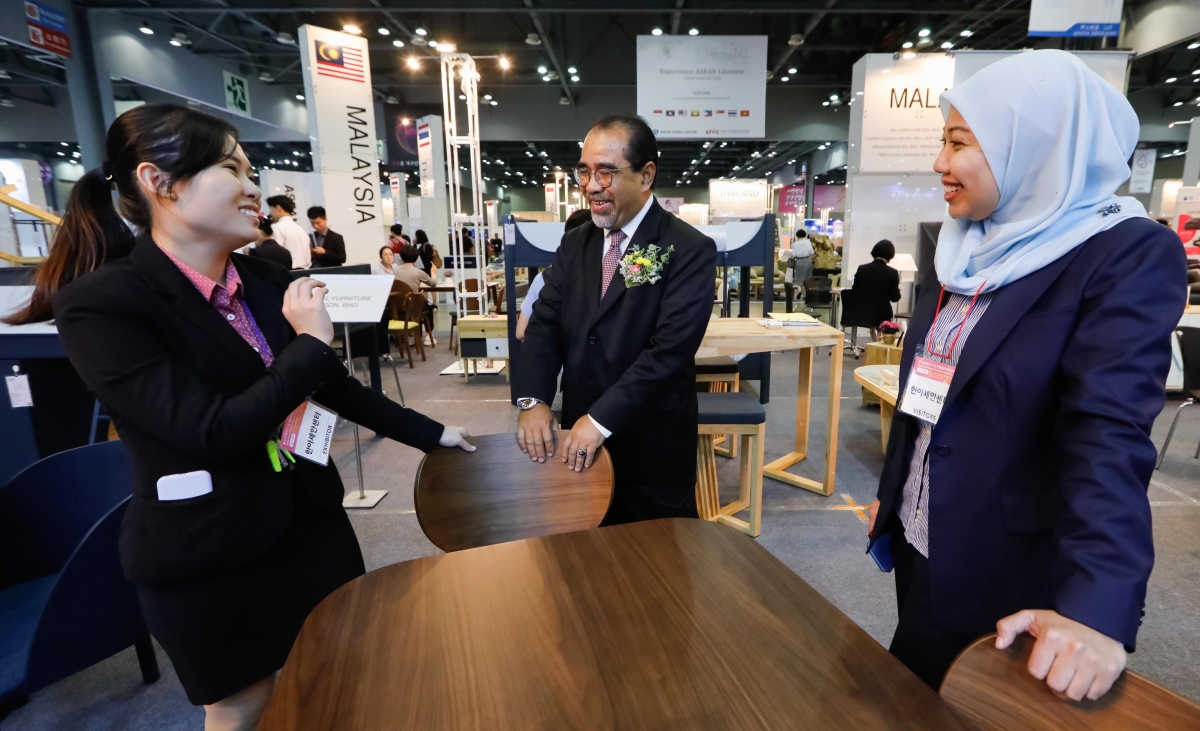 ▲ 29 Aug 2019, Booth tour, KINTEX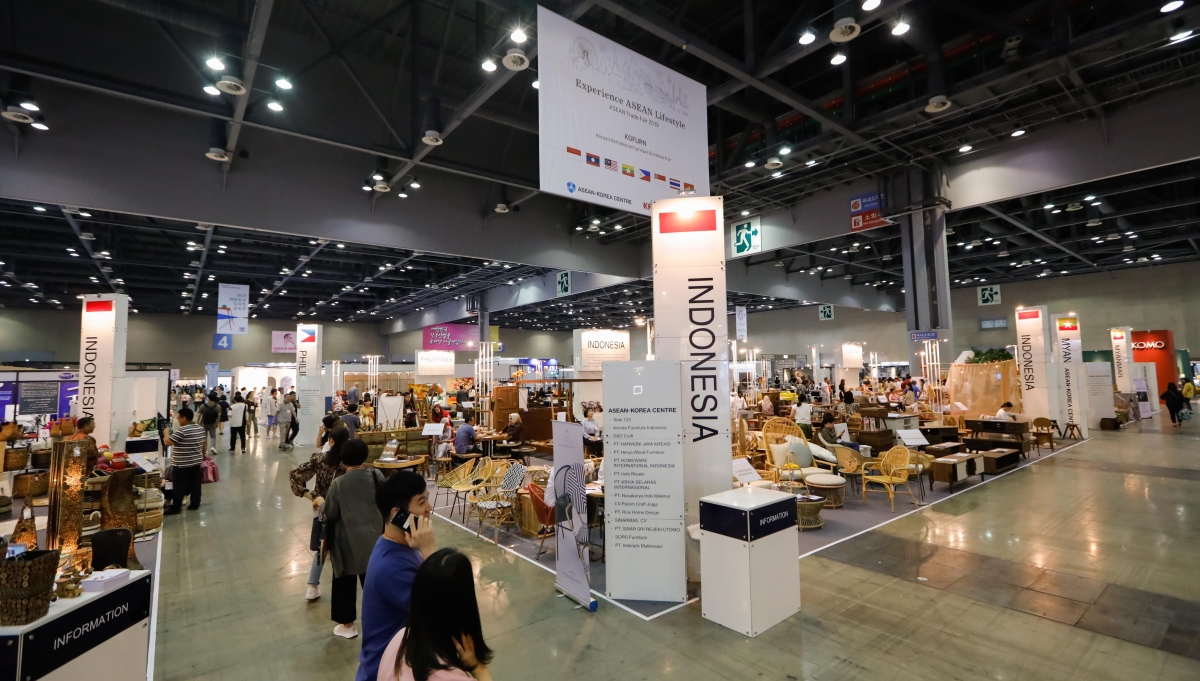 ▲ 29 Aug - 1 Sep 2019, Exhibition, KINTEX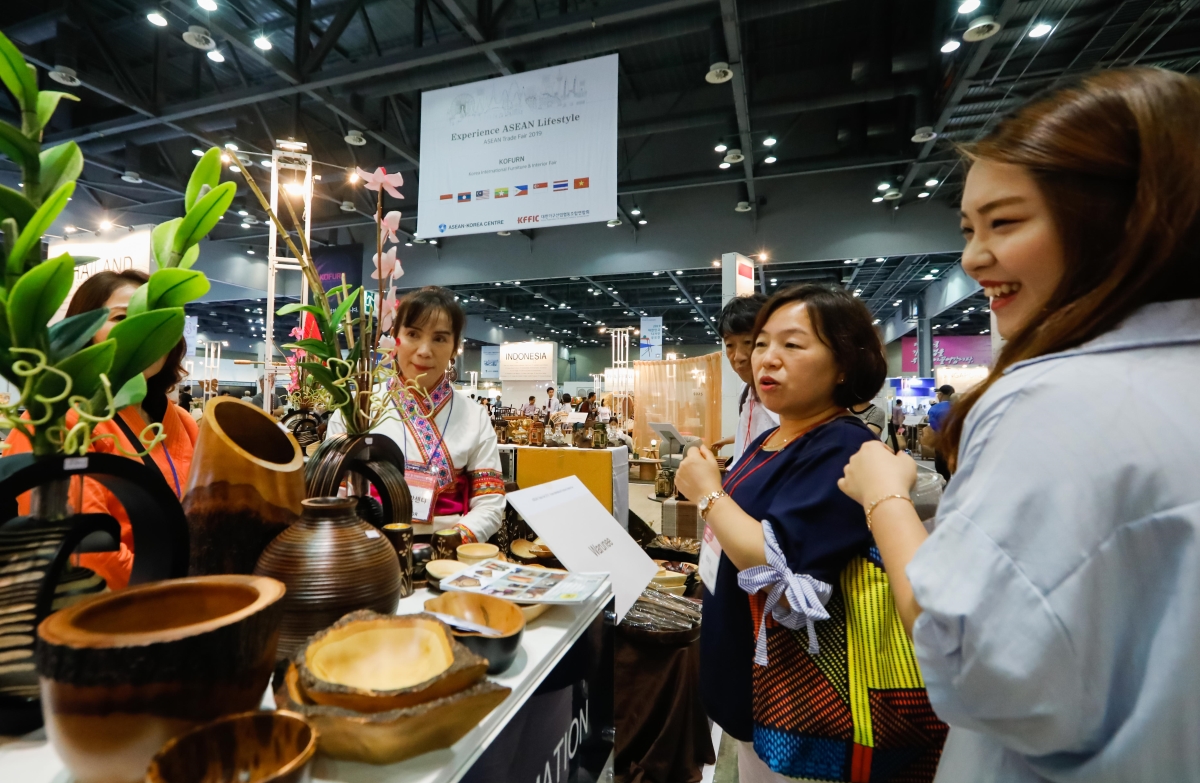 ▲ 29 Aug - 1 Sep 2019, Exhibition, KINTEX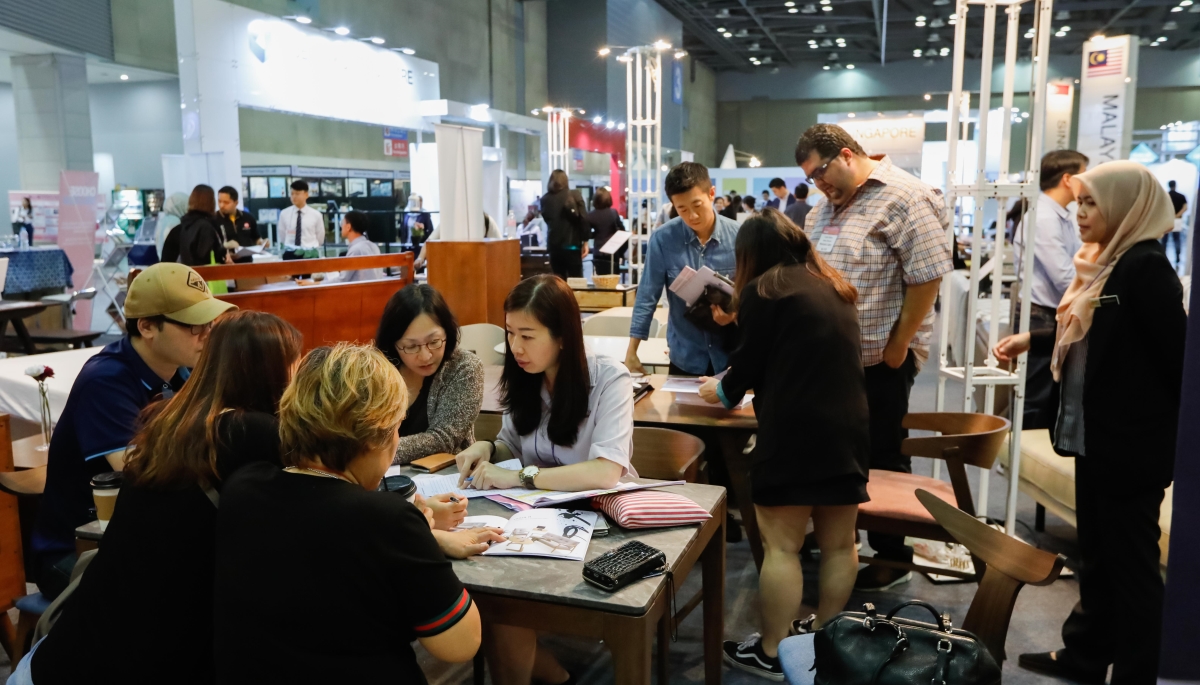 ▲ 29 Aug 2019, Business meetings, KINTEX