▲ Welcoming Dinner of ASEAN-Korea Robot Business Forum | Courtyard Marriott Hotel, Seoul
The ASEAN-Korea Centre (Secretary General Lee Hyuk), together with Korea Association of Robot Industry and Korea Institute for Robot Industry Advancement (KIRIA), organized the 'ASEAN-Korea Robot Business Forum 2019' on 9-12 October at the KINTEX where the Robot World 2019 on "Smart Robot Innovation Service based on 5G" was held. ASEAN companies focusing on robotics, including service robots, collaborative robots, education robots using AI, autonomous robots and automation systems took part to share their projects and plans and explore new opportunities and partnerships with Korean counterparts.
On October 11th, the participants took stock of the current situation of the robot industry in this region by giving presentation on the current trends, status and policies of the robot industry in their respective countries. On October 12th, the Forum brought the delegations closer together at the 1:1 business meetings where participants could develop new networks and business partners as well as discuss concrete projects for future cooperation.
The ASEAN participants was also able to take advantage of the concurrently held "Global Robot Forum" where representatives from countries with advanced robot technology and industry including Germany, China and Singapore gave presentations on their experience in developing robotics companies as well as the prospects of the global robotics market.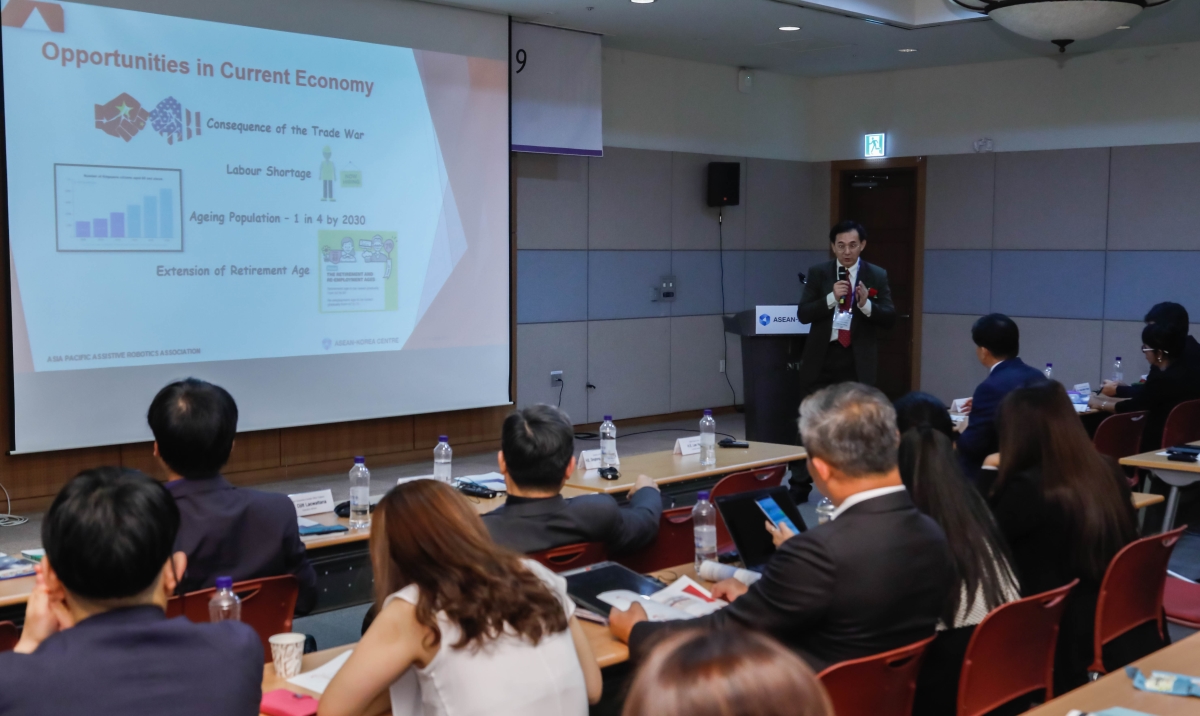 ▲ ASEAN-Korea Robot Business Forum | KINTEX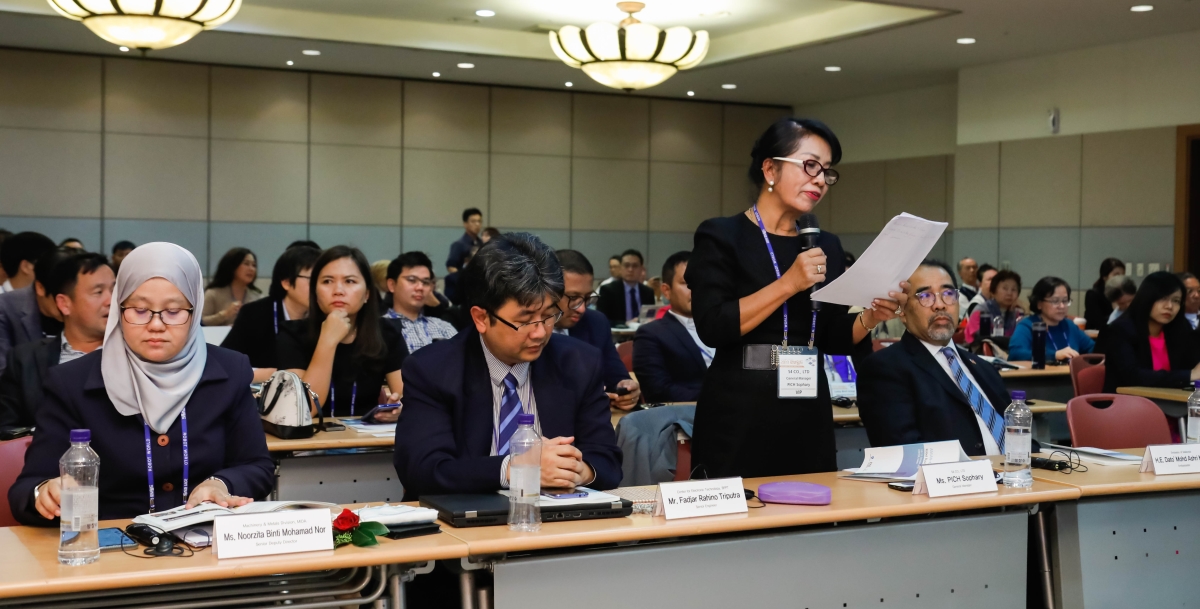 ▲ ASEAN-Korea Robot Business Forum | KINTEX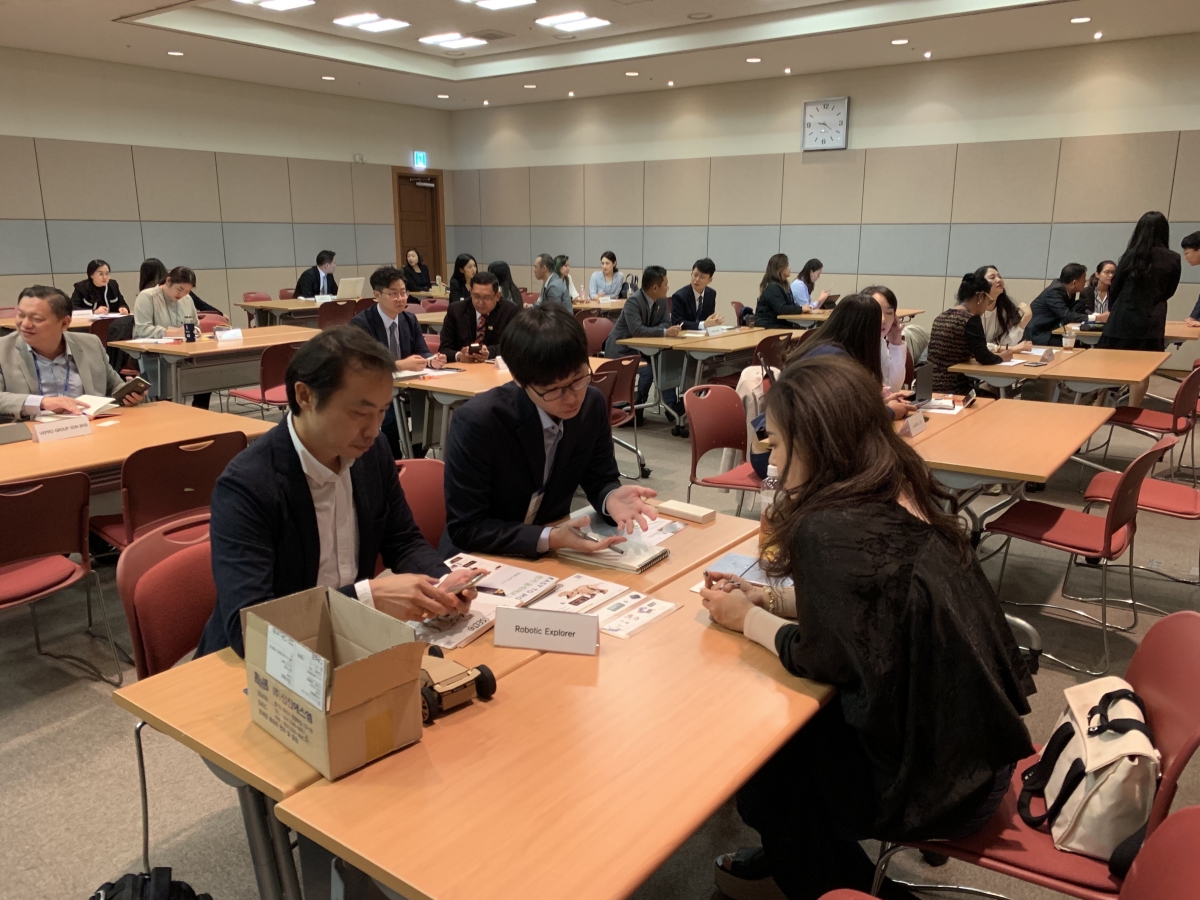 ▲ One-on-one Business Meeting | KINTEX