ASEAN-Korea Centre organized the ASEAN-Korea Tourism Investment Seminar on 8 June at the Lotte Hotel Seoul. Held under the theme of 'Tourism Investment Partnership for a Sustainable Future,' potential investors from Korea, public and private officials in the ASEAN tourism industry and diverse stakeholders were invited to discuss tourism investment environments and opportunities of each ASEAN Member State.
The Seminar began with the Opening Remarks by H.E. Lee Hyuk, Secretary General of the ASEAN-Korea Centre, and was followed by Welcoming Remarks from Datuk Rashidi bin Hasbullah, Secretary General of the Ministry of Tourism and Culture of Malaysia, Congratulatory Remarks by Mr. Keum Gi-hyung, Director General of Tourism Policy Bureau at the Ministry of Culture, Sports and Tourism of Korea. In addition, H.E. Aladdin D. Rillo, Deputy Secretary General of ASEAN Secretariat delivered the Keynote Address.
Along with special presentations by Mr. Wouter Schalken, Senior Tourism Specialist of World Bank Group, and Mr. Lim Seon-kyu, CEO of Daewoo Amara, country representatives from 9 ASEAN Member States shared insights on tourism investment climate and foreign investment projects.
As the Seminar aimed to provide a platform to explore tangible partnerships for tourism investment, the 1:1 Business Meetings were held after the presentations. A total of 60 meetings were conducted with 28 Korean companies, building up a mutually beneficial relationship among ASEAN and Korea.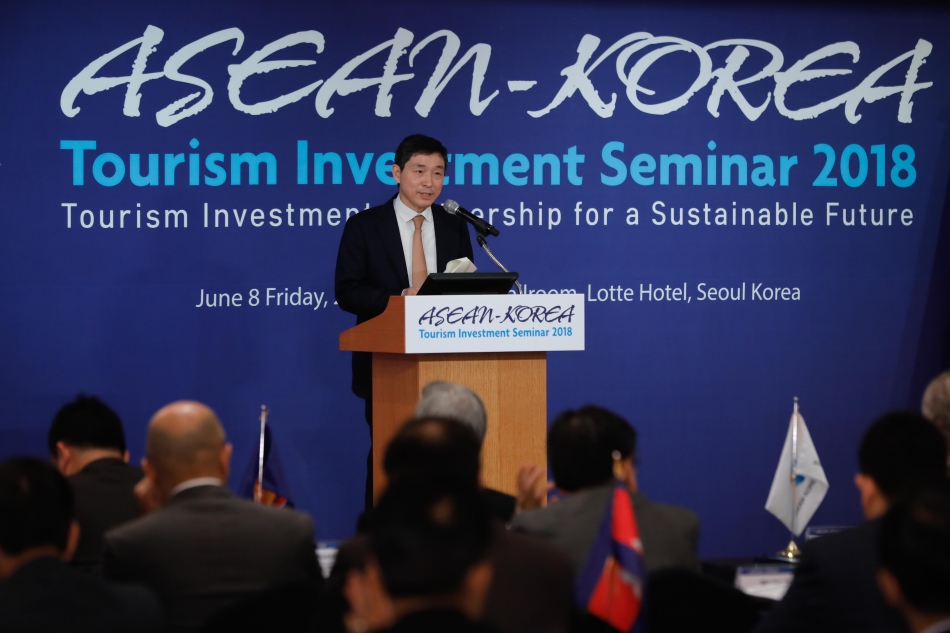 ▲ Opening Remarks by H.E. Lee Hyuk, Secretary General of ASEAN-Korea Centre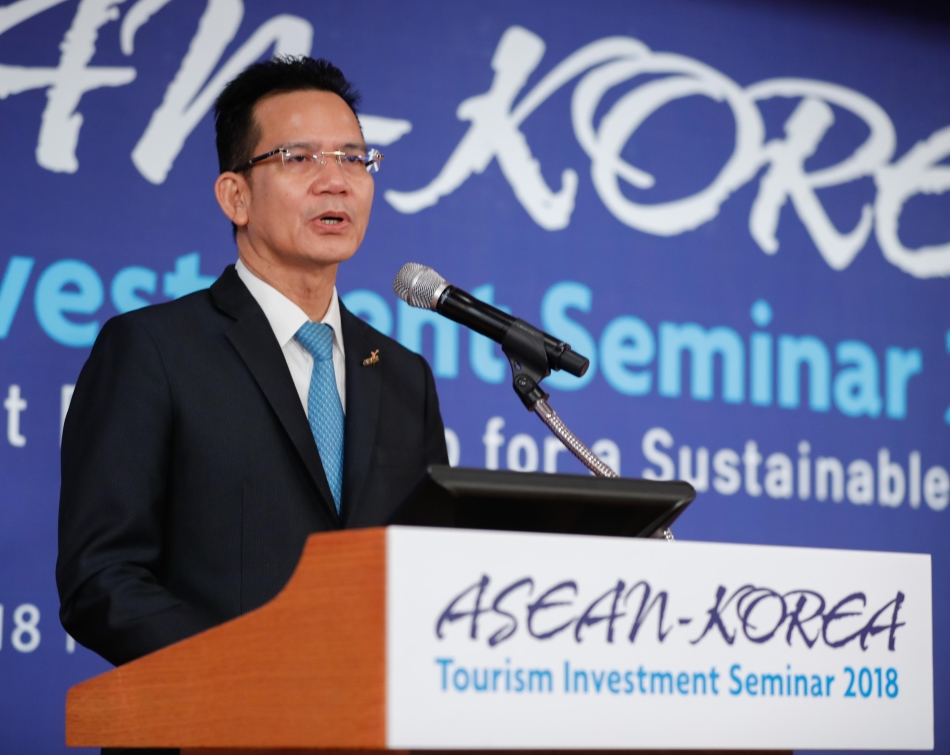 ▲ Welcoming Remarks by Datuk Rashidi bin Hasbullah, Secretary General of the Ministry of Tourism and Culture of Malaysia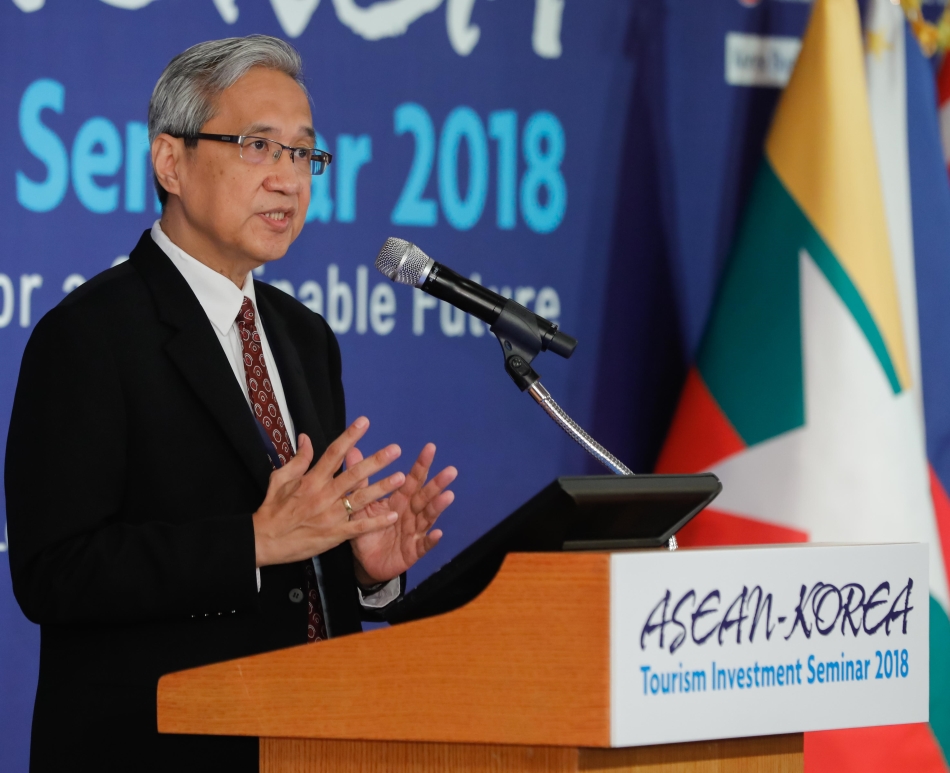 ▲ Keynote Address by H.E. Aladdin D. Rillo, Deputy Secretary General of ASEAN Economic Community of ASEAN Secretariat

▲ Group photo of the ASEAN-Korea Tourism Investment Seminar

▲ Attendees of ASEAN-Korea Tourism Investment Seminar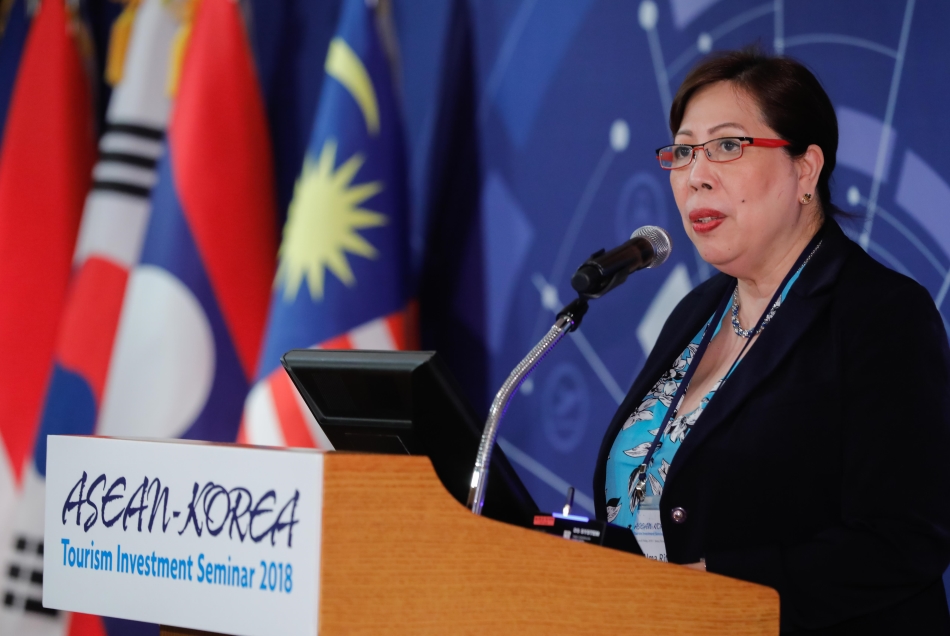 ▲ A Country Presentation by H.E. Alma Rita Jimenez, Undersecretary of Department of Tourism Philippines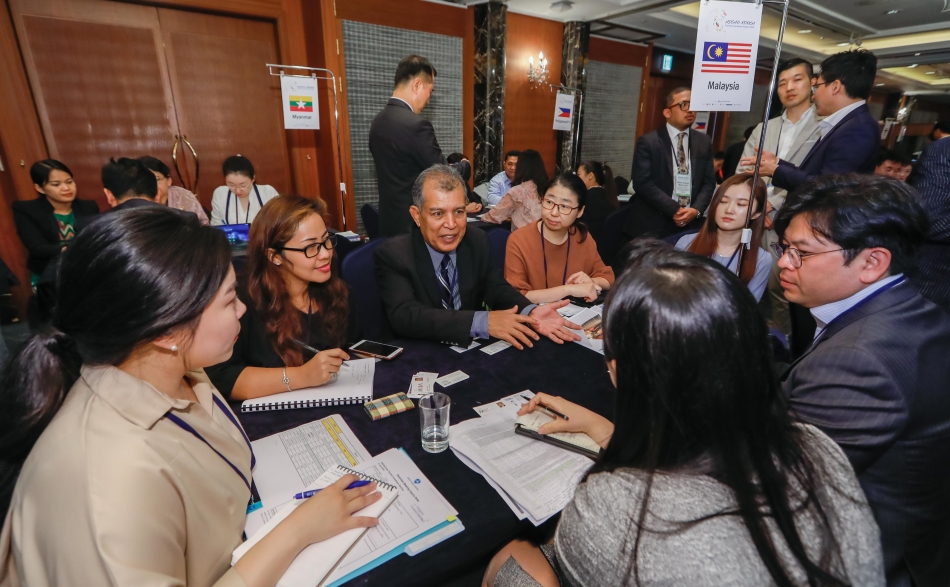 ▲ 1:1 Business Meeting