On October 24, 2019, a Youth delegation from Brunei Darussalam visited ASEAN-Korea Centre (AKC) as a part of their Korea-Brunei Youth Exchange Program, which is organized by Ministry of Gender Equality of Korea. The delegation composed of 12 delegates from youth representatives and officials from the Ministry of Culture, Youths, and Sports of Brunei Darussalam, came to Korea with the aim of learning future industry of Korea and its bilateral cooperation. During their field trip to Seoul, the delegation payed call to AKC, a key player to promoting ASEAN-Korea Partnership and participated in the AKC Youth Visit Program held at the ASEAN Hall.
The Program of AKC was started by the welcoming remarks by Mr. Nongchith Khambounheuang, Head of Trade and Investment Unit of ASEAN-Korea Centre. Mr. Nongchith also gave a presentation about the ASEAN community, ASEAN-Korea relations, and ASEAN-Korea Centre at a glance.
For the second part of the program, they passionately participated in the Q & A discussion session with Mme. Khaing Mee Mee Htun, Head of Culture and Tourism Unit; Mr. Phan The Thang, Deputy Head of Information and Data Unit; and Mr. Nongchith Khambounheuang, Head of Trade and Investment Unit. They were asked about their life in Korea as foreigners as well as in-depth discussion regarding ASEAN-Korea relations in terms of trade and industry.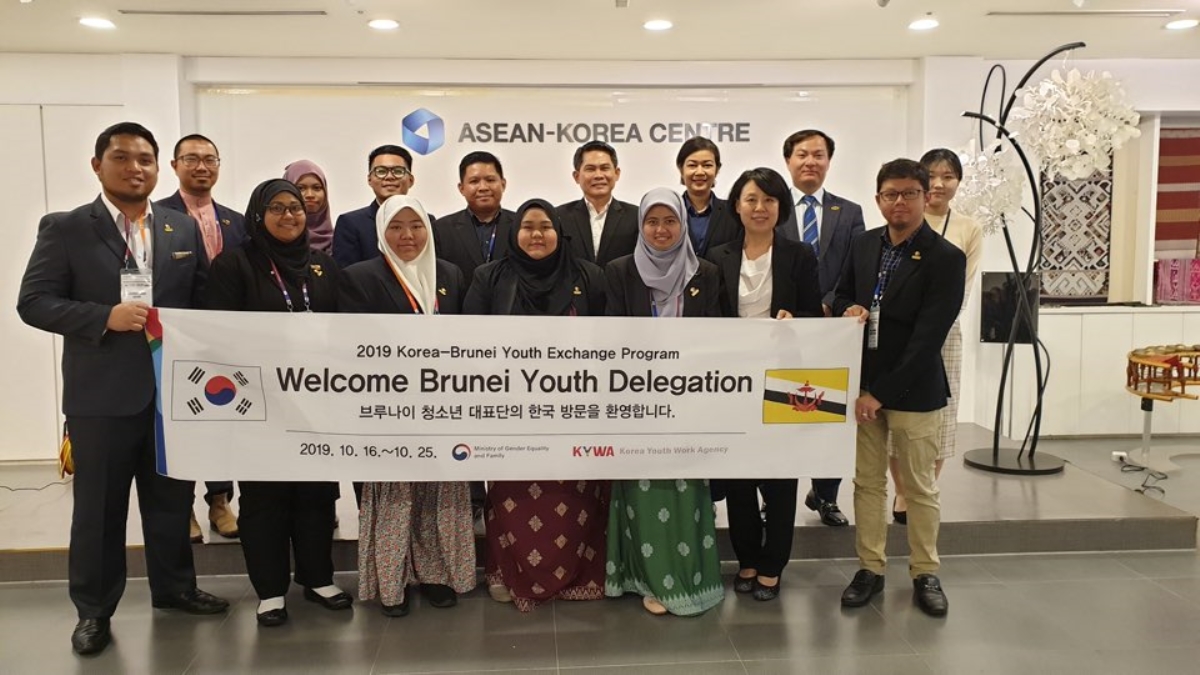 ▲ Group photo session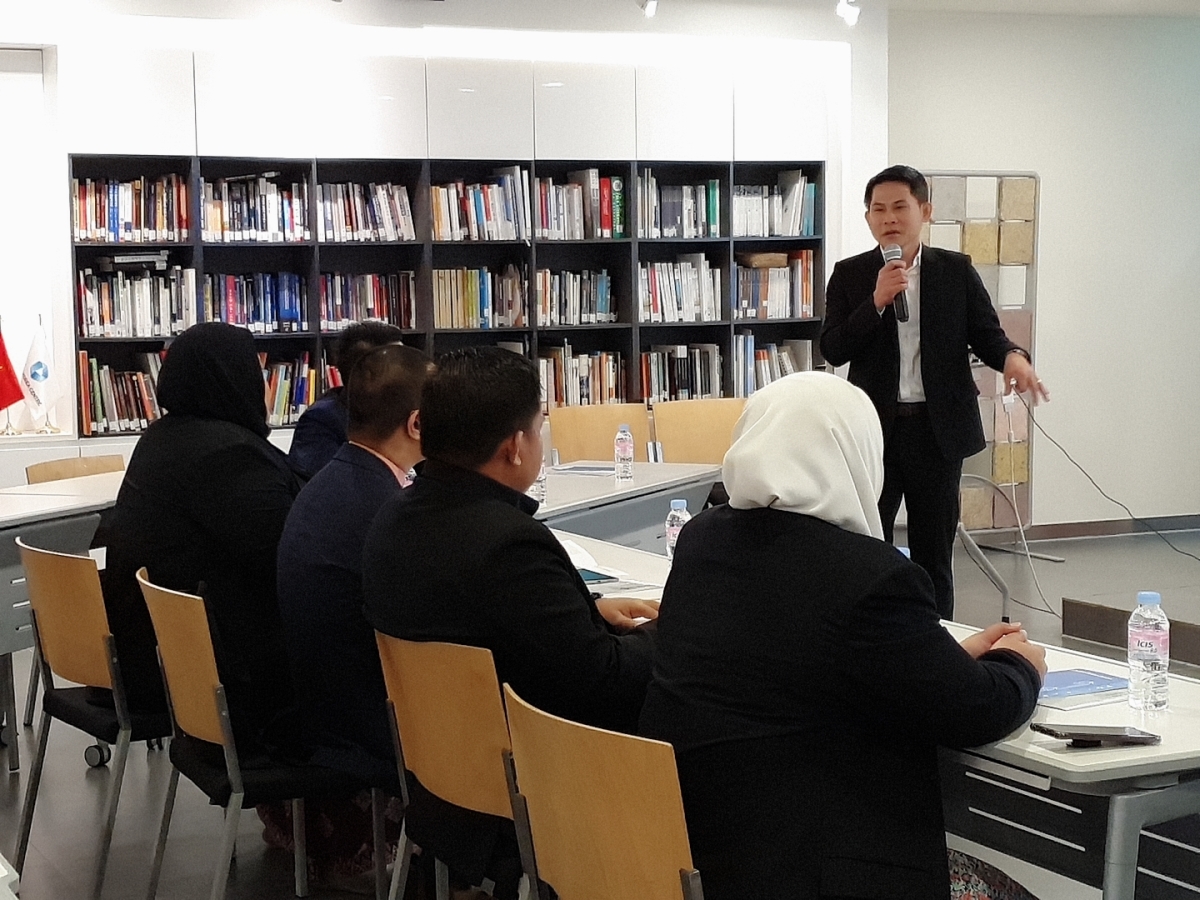 ▲ Presentation by Mr. Nongchith Khambounheuang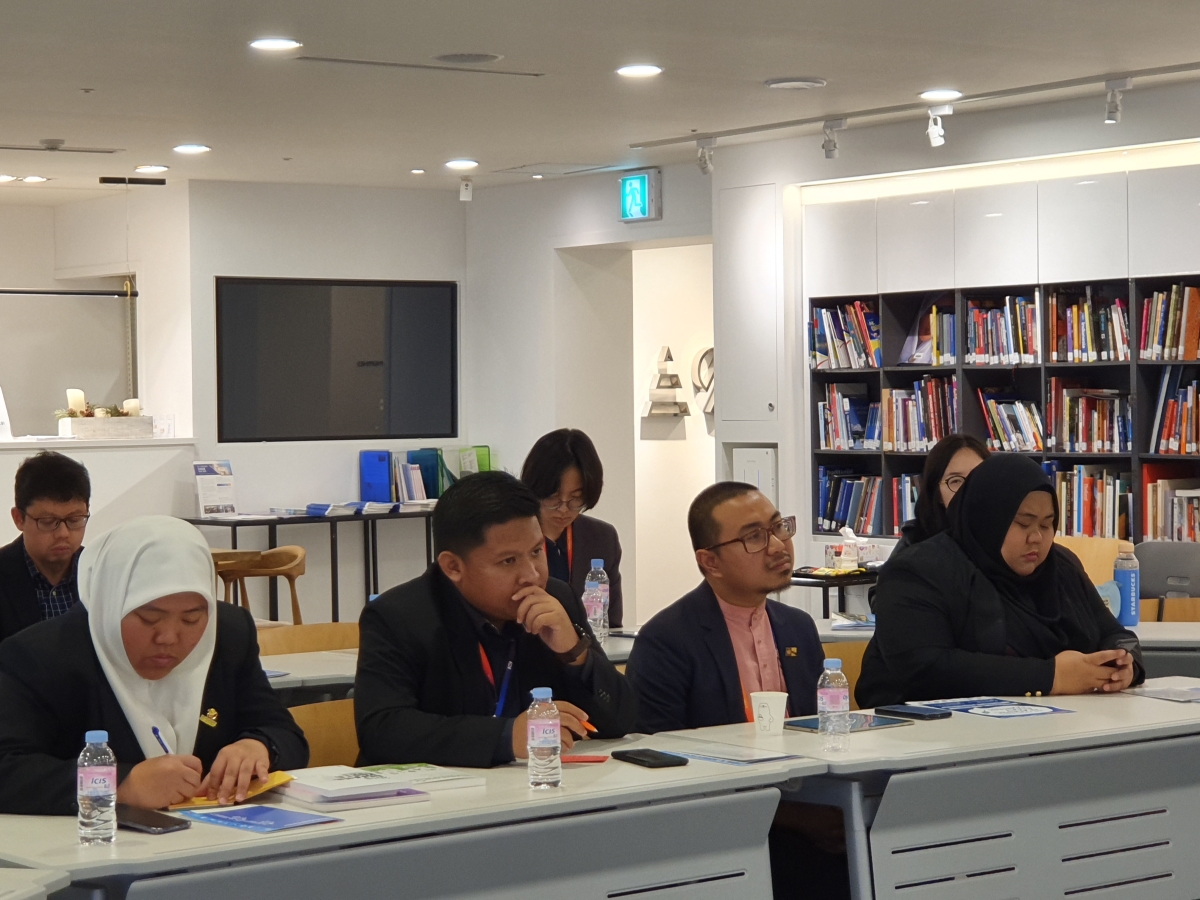 ▲ Brunei Darussalam delegations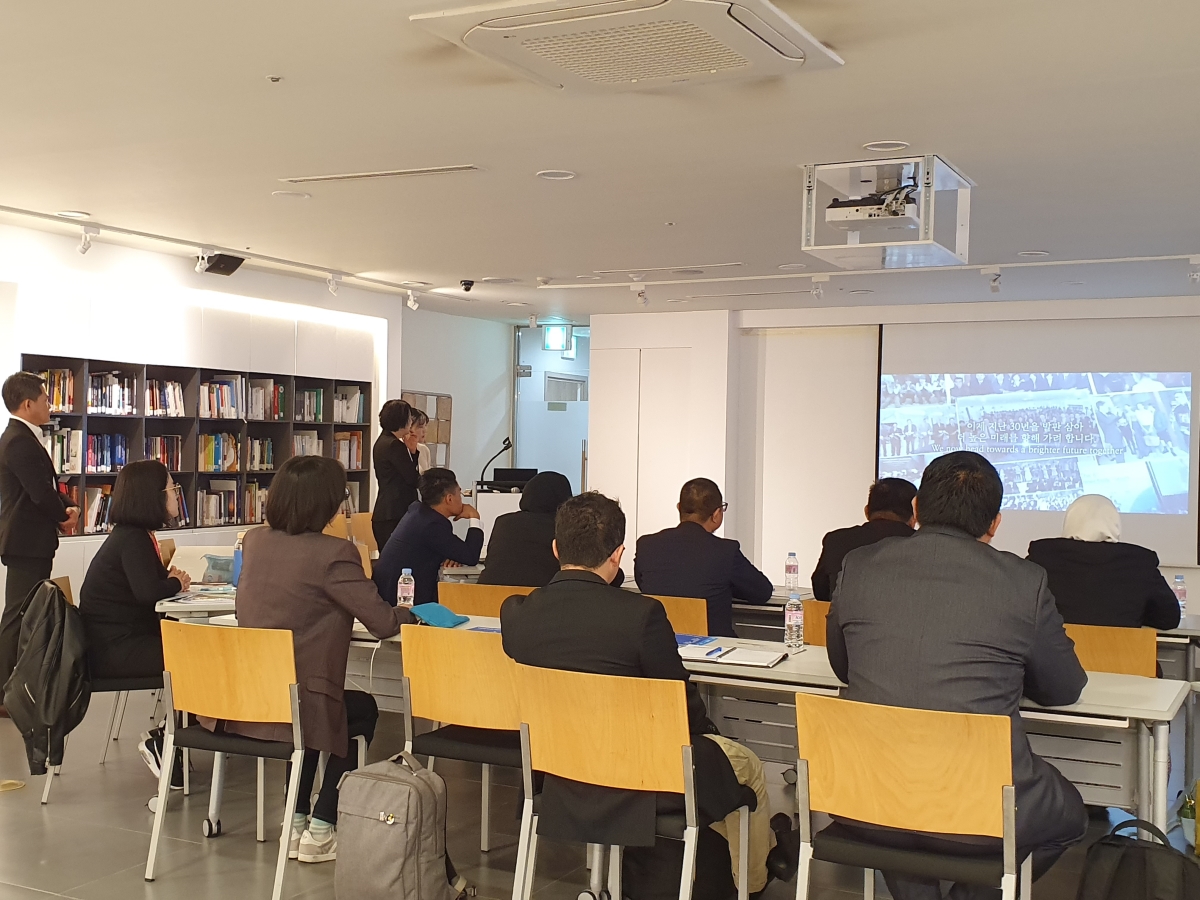 ▲ Watching Video clip on ASEAN-Korea Train, a special project to celebrate the 30th anniversary of ASEAN-ROK Dialogue relations
▲ Discussion session delivered by Mme. Khaing, Mr. Nongchith, and Mr. Thang
The ASEAN Hall of ASEAN-Korea Centre conducts the youth visit program with the aim of raising the awareness of ASEAN and ASEAN-Korea partnership among youths from primary school to university level.
Those who would like to visit the Centre may send their inquiries to aseanhall@aseankorea.org or contact the Centre by calling +82-2-2287-1177.