Study Visit by Malaysia Youth Delegation from UiTM and USIM
On October 29, ASEAN-Korea Centre welcomed Student Delegation from Malaysia composed of 50 students of Universiti Teknologi Mara (UiTM) and 20 students from Universiti Sains Islam Malaysia (USIM) as part of a study visit to Korea. Students were informed about the various projects and programs implemented by ASEAN-Korea Centre as well as ASEAN-Korea Relations. The Youth visit program ended with a roundtable session conducted by Mme. Siti Tri Joelyartini, Deputy Head of Development Planning and General Affairs Unit; Mr. Phan The Thang, Deputy Head of Information and Data Unit; and Mr. Kang Deok Koo, Deputy Head of Development Planning and General Affairs. The students asked several acute questions regarding AKC's role on ASEAN-Korea relations, ASEAN and Korea's stance status quo with the US-China trade war, and AKC's opinion on ASEAN migrants and labor force settling in Korea.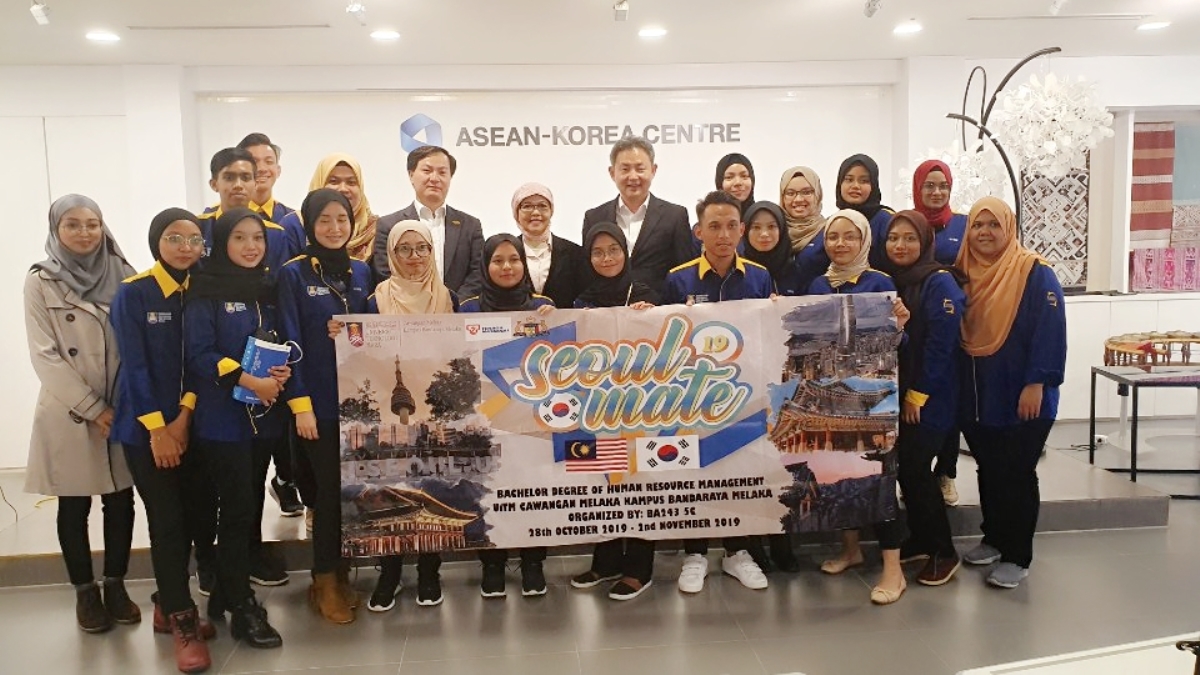 ▲ Group photo of UiTM group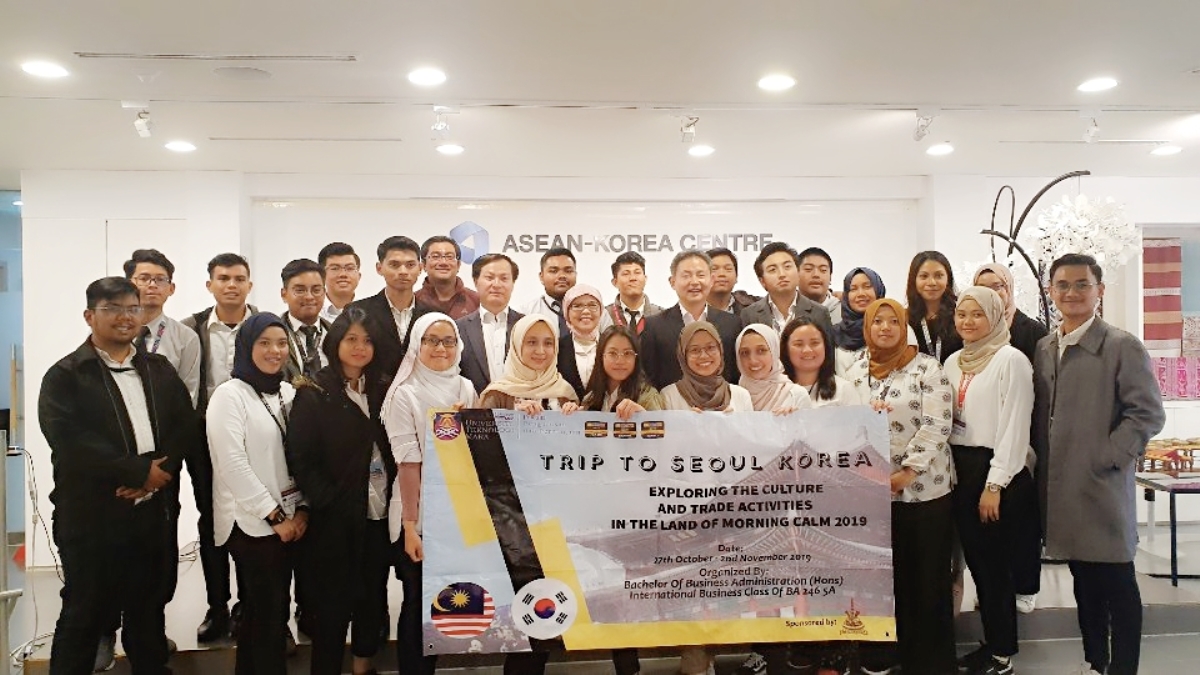 ▲ Group photo of UiTM group 2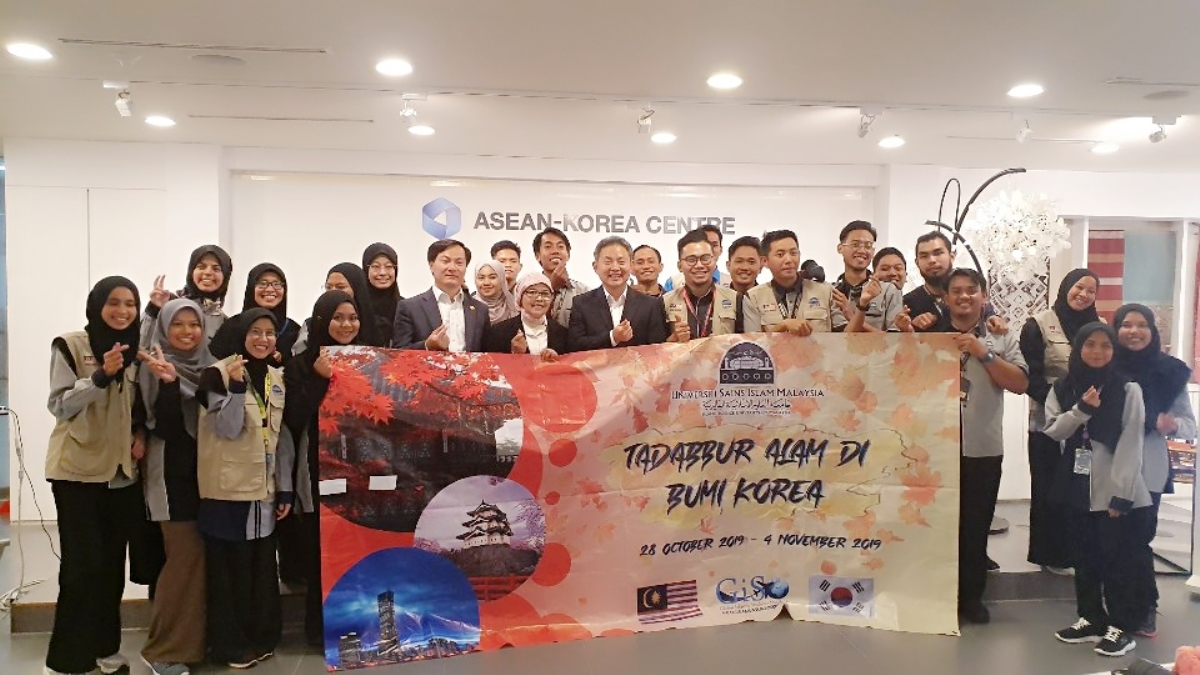 ▲ Group photo of USIM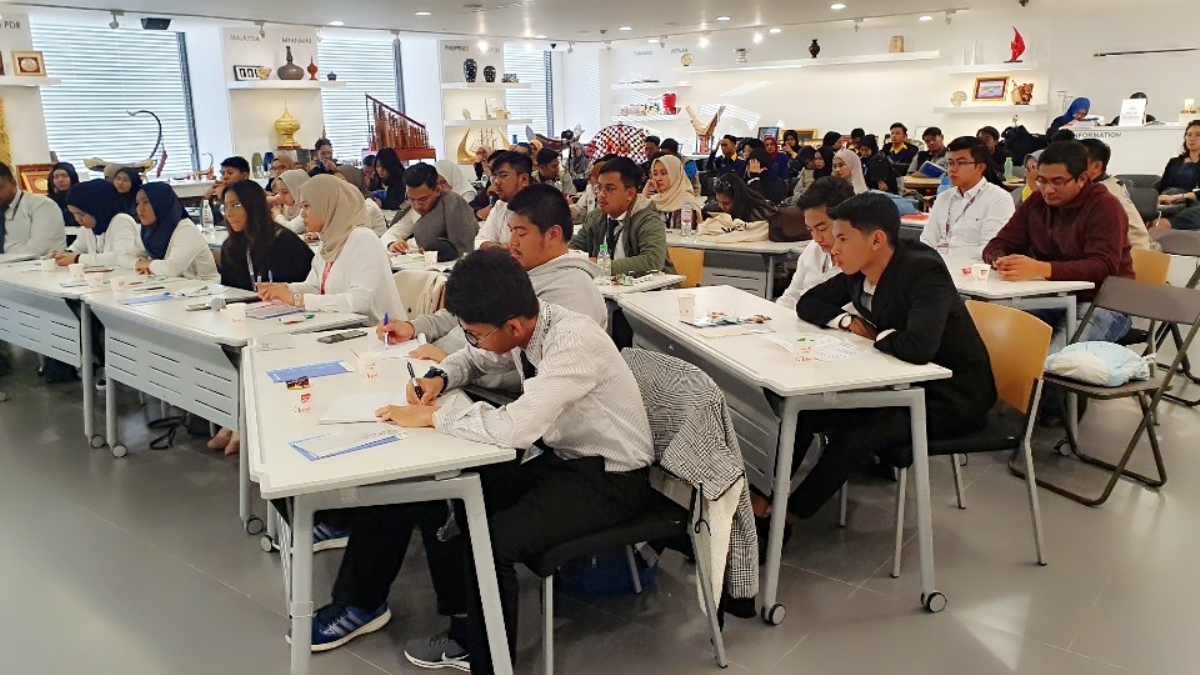 ▲ UiTM and USIM delegates pay attention to the Special Lecture by Mme. Joelyartini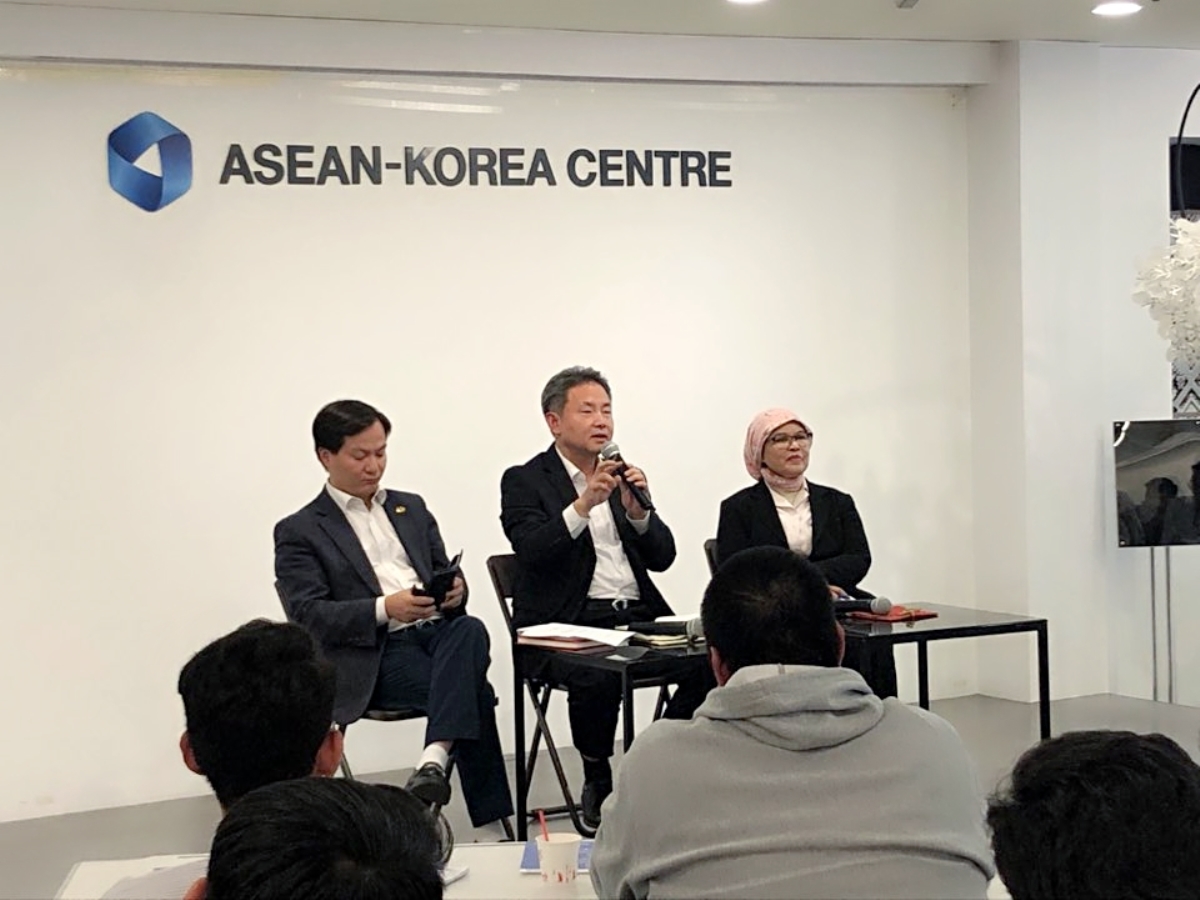 ▲ Mme. Joelyartini, Mr. Kang, and Mr. Thang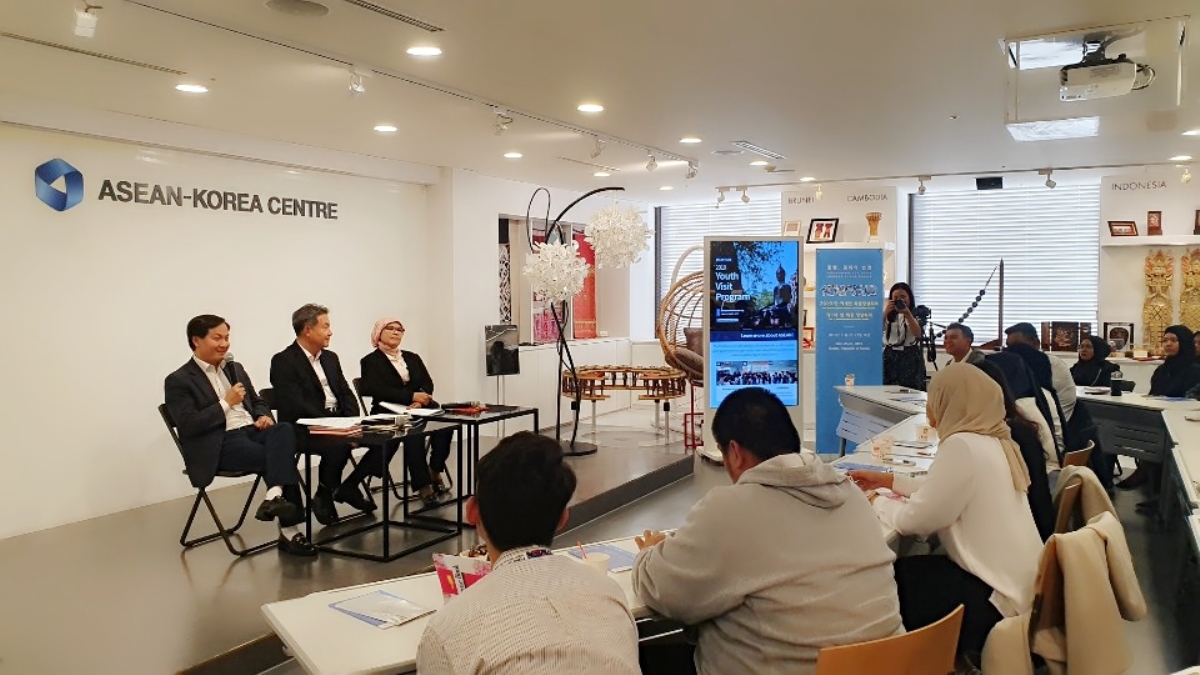 ▲ Discussion Session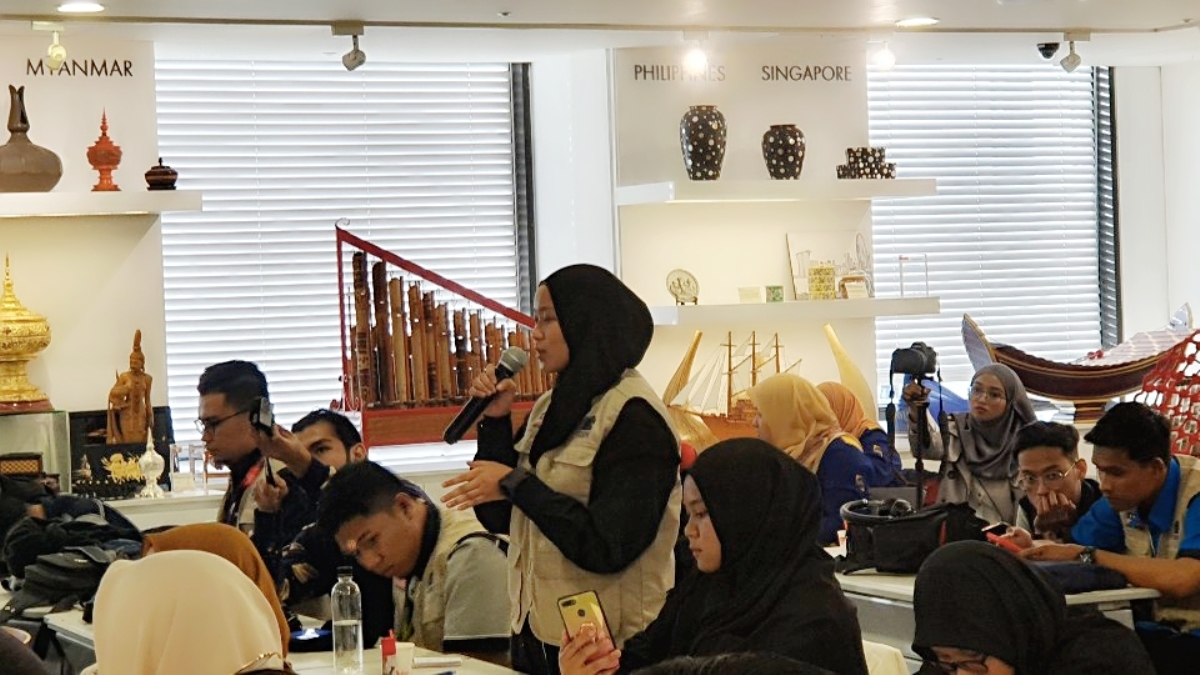 ▲ Student asking a question at the Discussion Session
The ASEAN Hall of ASEAN-Korea Centre conducts the Youth Visit Program with the aim of raising the awareness of ASEAN and ASEAN-Korea partnership among youths from primary school to university level.
Those who would like to visit the ASEAN-Korea Centre may send their inquiries to aseanhall@aseankorea.org or contact the Centre by calling +82-2-2287-1177.