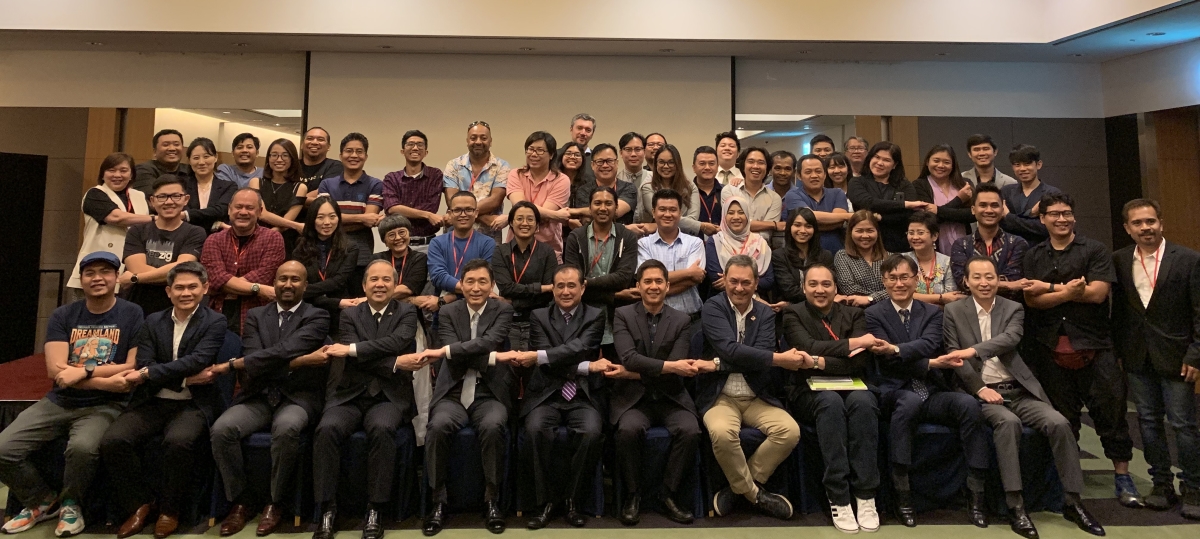 ▲ Welcoming Dinner of ASIA-EU Cartoon Connection | COEX Intercontinental Hotel, Seoul
The ASEAN-Korea Centre (Secretary General Lee Hyuk), together in partnership with Korea Trade-Investment Promotion Agency (KOTRA), CARTOON, Seoul Business Agency, and Korea Manhwa Contents Agency, organized 'ASIA-EU Cartoon Connection 2019' for two days from 30 to 31 May. 44 ASEAN animation, webtoons and relevant character production companies came to Seoul to showcase their contents and participate in seminar and one-on-one business meetings at InterContinental COEX, Seoul. During the seminar, presentations by experts from Europe, China, and Asia on the latest trends and success cases in content industry offered to assist ASEAN corporations to enhance competitiveness and to build prowess in content producing capacities. Further opportunities were given through one-on-one meetings on site, with national or international, institutional content producers, distributors and investors.
At a special seminar, there were presentations by UK's CBBC, France's Studio Canal, and Denmark's The Animation Workshop on the topic of Europe's broadcasting and contents production environment during the first session. Following that, China's Beijing Animation Game Industry Association, COMICFANS, and Shanghai Animation and Cartoon Association delivered presentations on China's content market and business environment for cooperation. Following the presentations from invited European and Chinese speakers, Paza Meonk, the founder of Indonesian character content company 'Pionicon' and President of the Indonesian Cartoon Association, gave a lecture on recent trends in Indonesian webtoon market and business environment for collaboration. Furthermore, there were pitching sessions by Korean companies,mapping out areas of possible cooperation and business opportunities.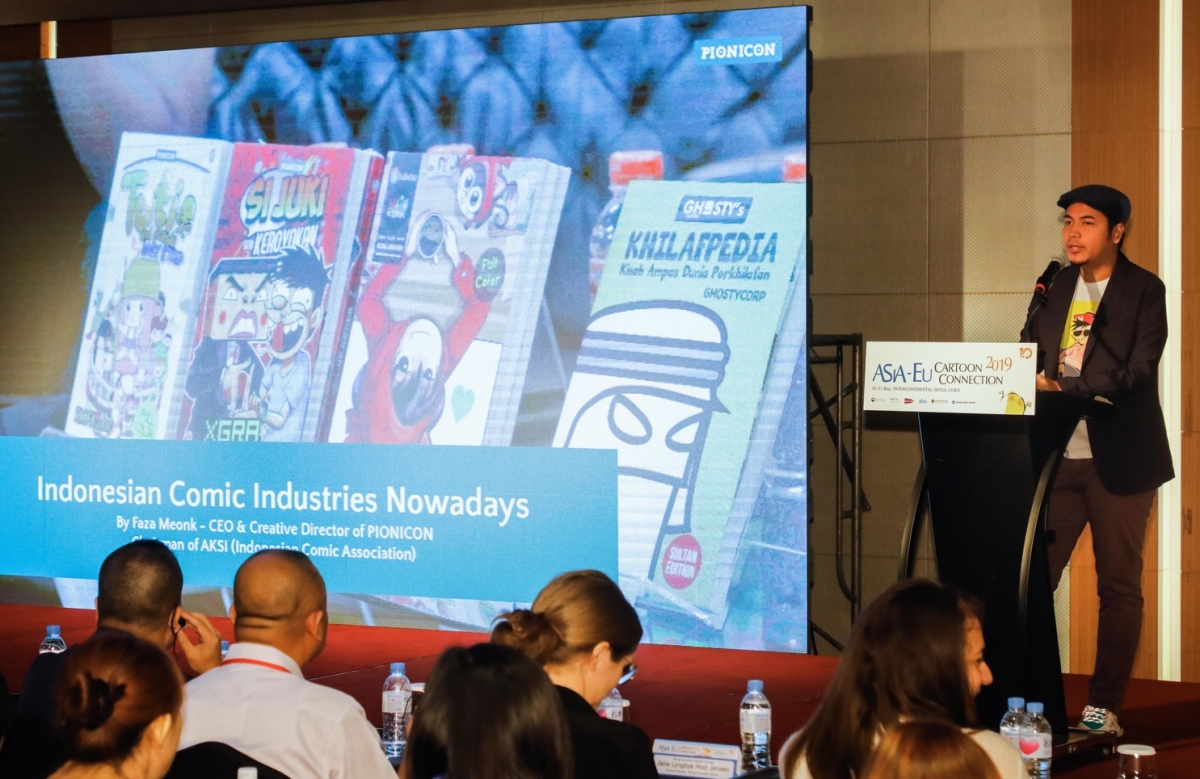 ▲ ASIA-EU Cartoon Connection Conference | COEX Intercontinental Hotel, Seoul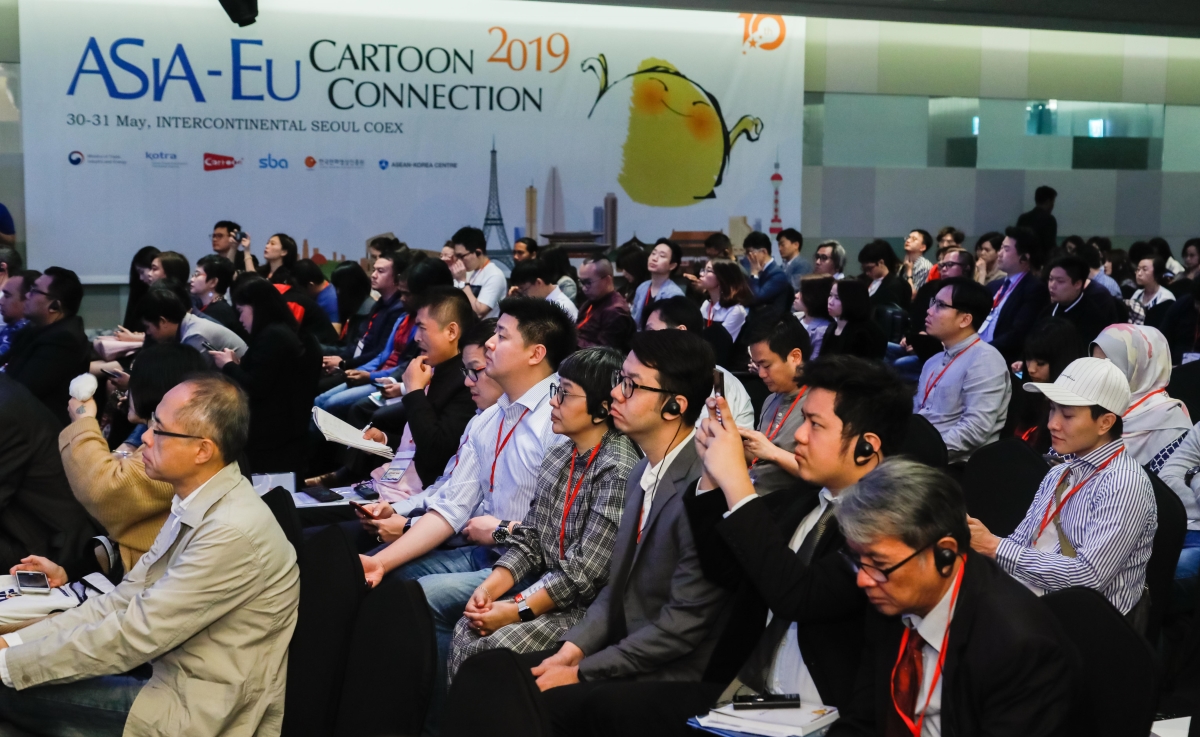 ▲ ASIA-EU Cartoon Connection Conference | COEX Intercontinental Hotel, Seoul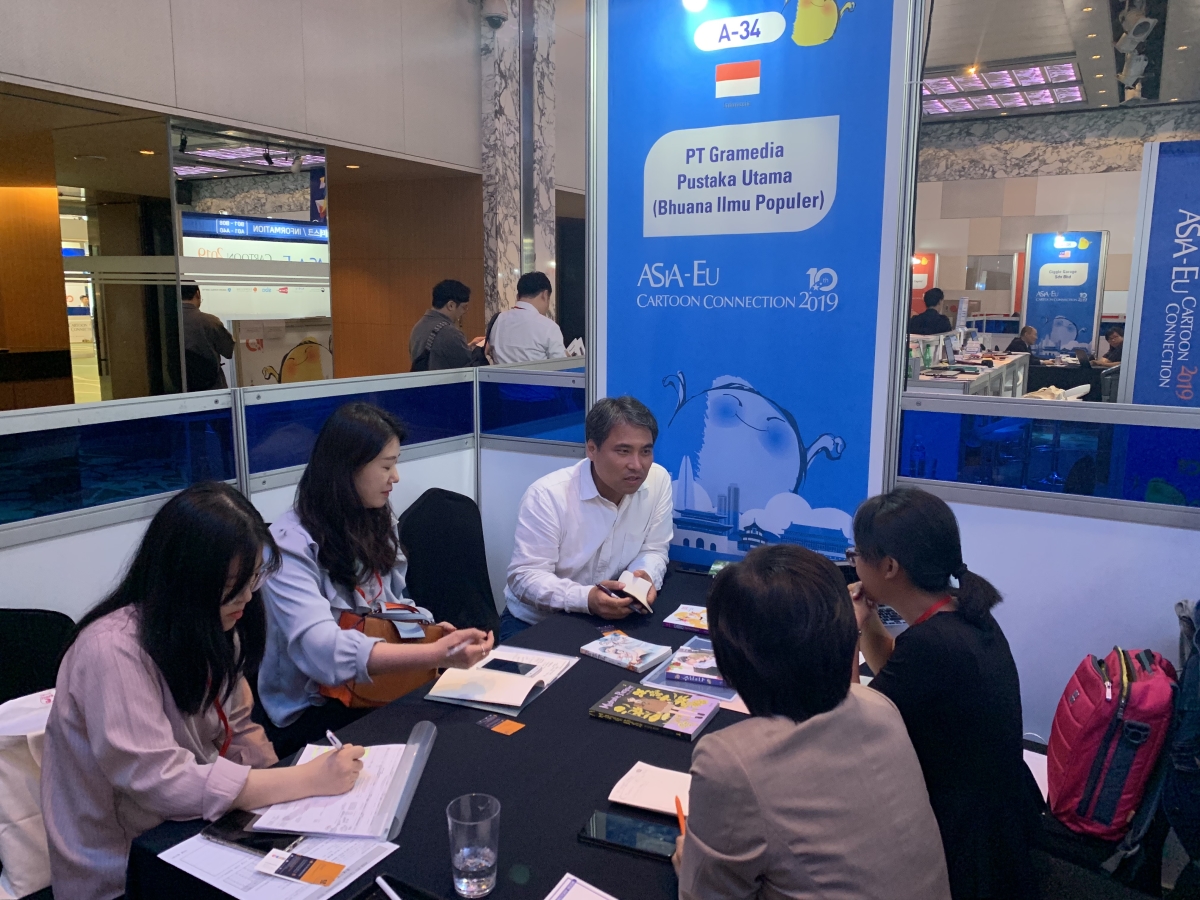 ▲ One-on-one Business Meeting | COEX Intercontinental Hotel, Seoul