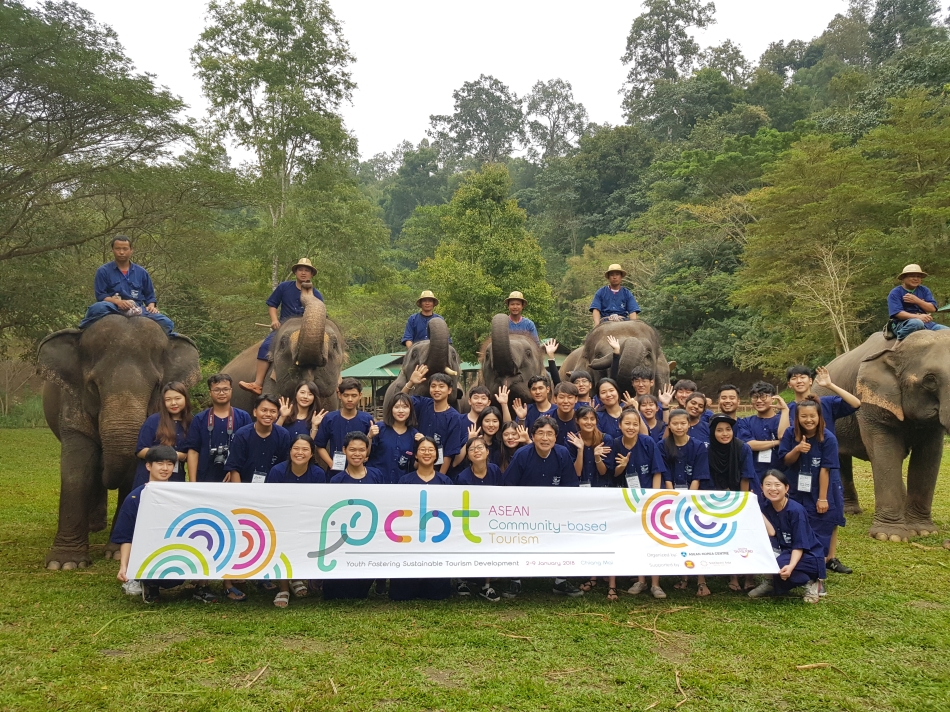 ▲ Group photo | Mae Sa Elephant Camp, Chiang Mai, Thailand
The ASEAN Community-based Tourism (CBT) Program 2017 was held in Chiang Mai, Thailand from 3 to 8 January 2018, together with the Tourism Authority of Thailand. Under the theme, 'Youth Fostering Sustainable Tourism Development', the Program was aimed to educate youth from both ASEAN and Korea on the importance of developing community-based tourism in ASEAN.

Participants were divided into teams and stayed with host families in the Ban Mae Kampong. Throughout the program, participants experienced various CBT programs such as hands-on cultural and volunteer activities, study visits, and ecotourism activities. Participants also developed creative and implementable ideas on how to further enhance the experiences of the ASEAN CBT, offering policymakers fresh ideas and perspectives.

The program was also extensively promoted on social media through word-of-mouth marketing by participants, who shared their experience using photos and video-clips. Photos and videos of their unique experience on ASEAN CBT in Chiang Mai were shared actively on social media, with 3 minutes videos reflecting the theme Colors of ASEAN Community-based Tourism which were produced by each team.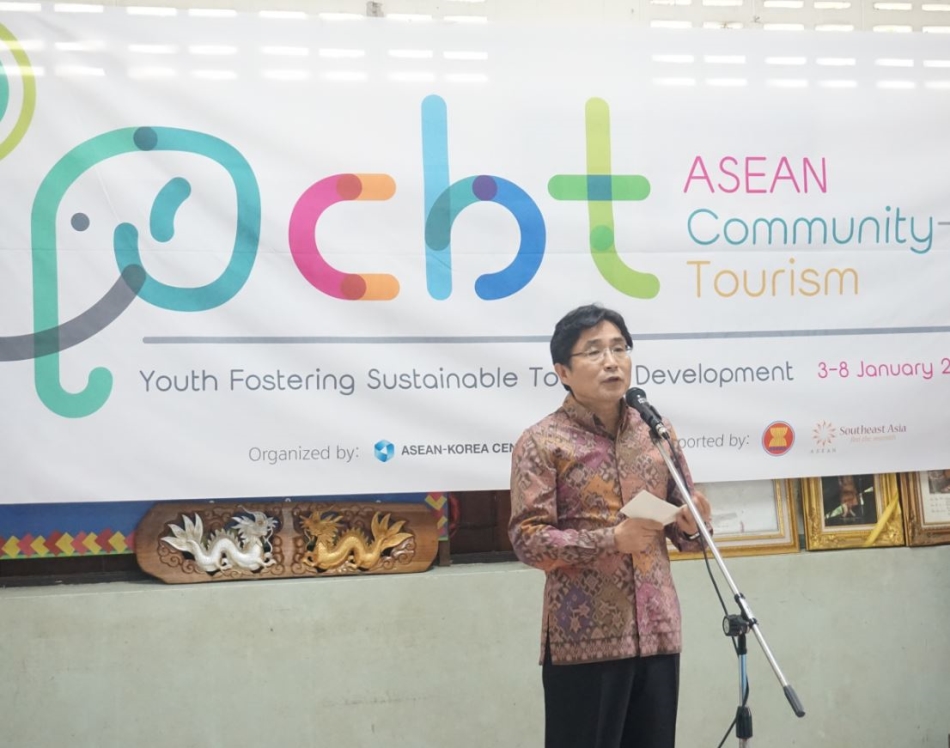 ▲ Secretary General Kim Young-sun during his opening remarks | Ban Mae Kampong, Chiang Mai, Thailand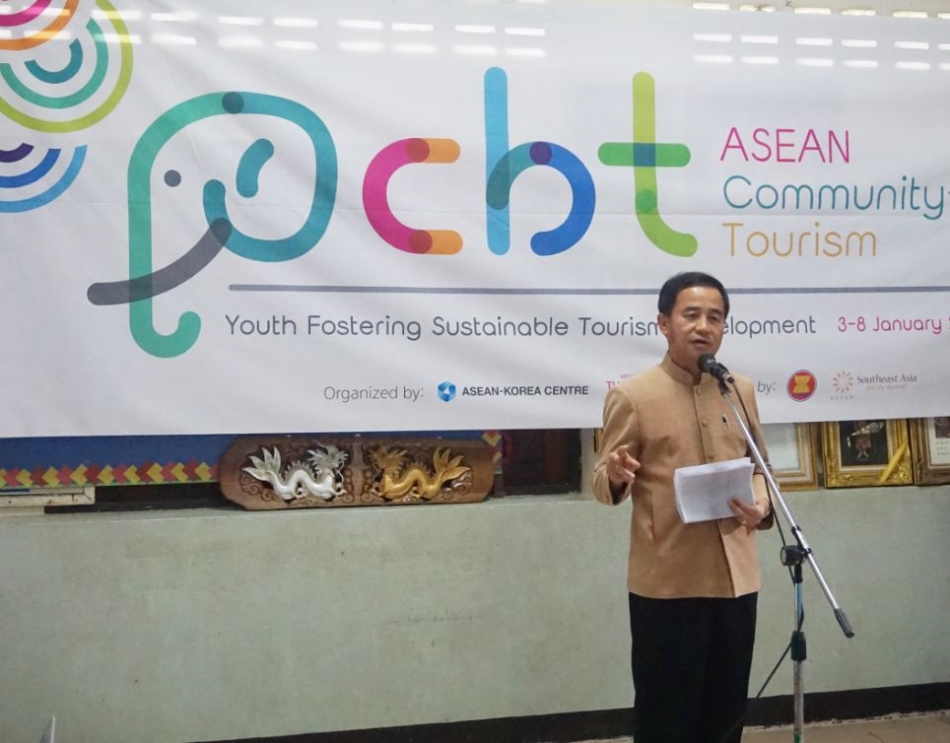 ▲ Mr. Prajuab Kantiya, Vice Governor of Chiang Mai Province | Ban Mae Kampong, Chiang Mai, Thailand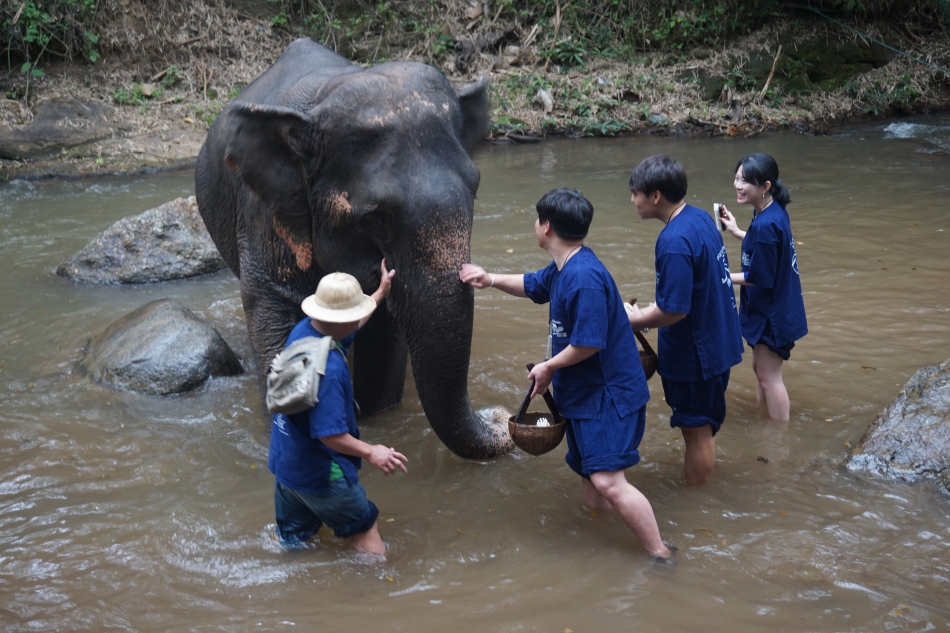 ▲ Participants during Eco-tourism Activity – Mahout Training | Mae Sa Elephant Camp, Chiang Mai, Thailand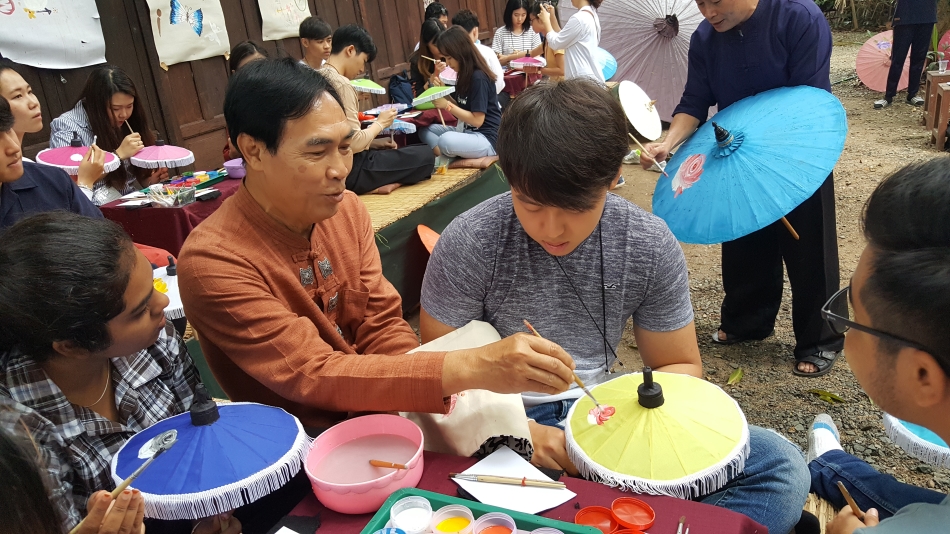 ▲ Participants during Traditional Culture Experience – Umbrella Painting | Sankampaeng Silk Chalermraja Cultural Center, Chiang Mai, Thailand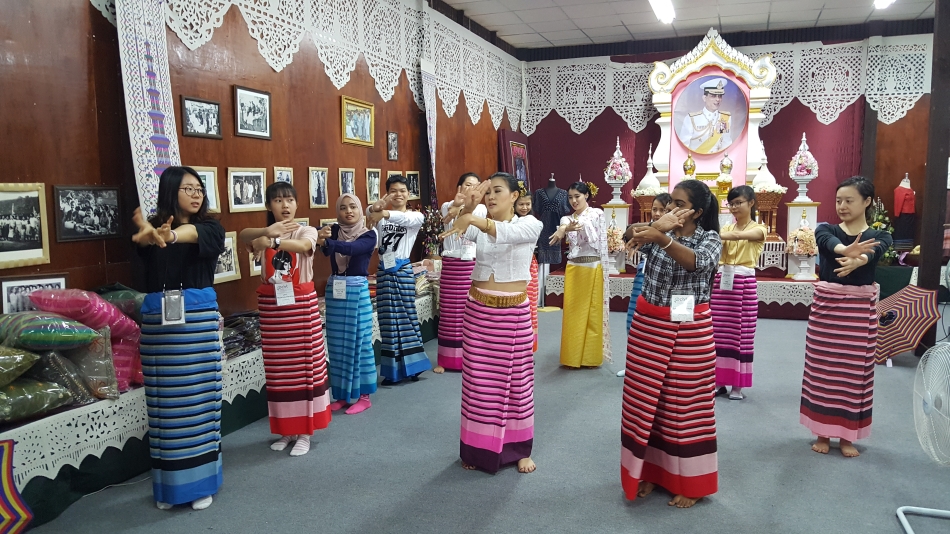 ▲ Participants during Traditional Culture Experience – Lanna Dancing | Sankampaeng Silk Chalermraja Cultural Center, Chiang Mai, Thailand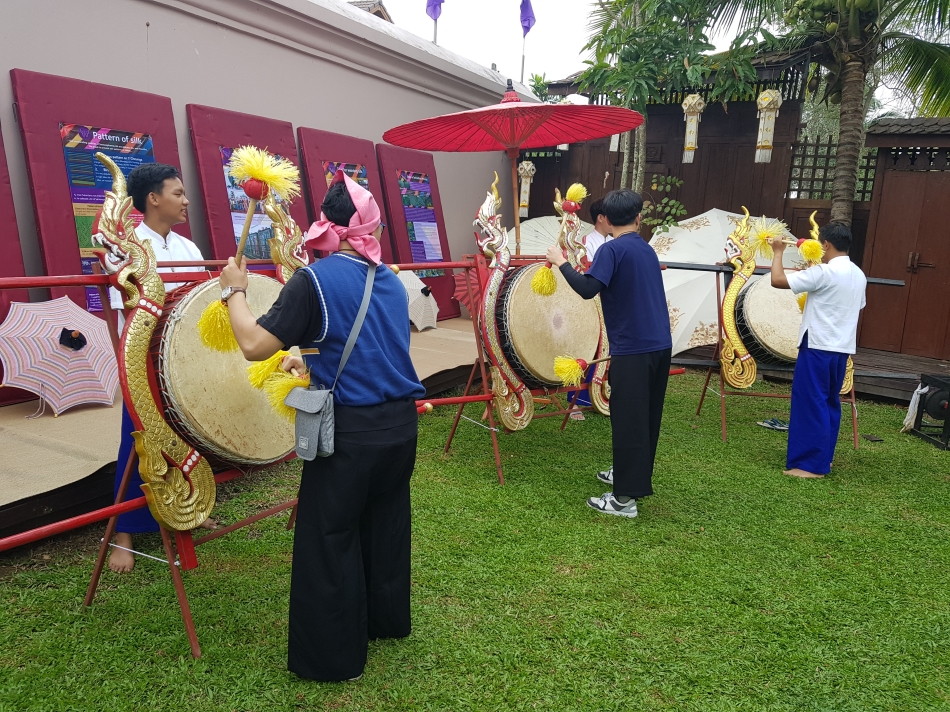 ▲ Participants during Traditional Culture Experience – Lanna Drums | Sankampaeng Silk Chalermraja Cultural Center, Chiang Mai, Thailand

▲ Participants during Traditional Culture Experience – Muay Thai | Hongtong Muay Thai Gym, Chiang Mai, Thailand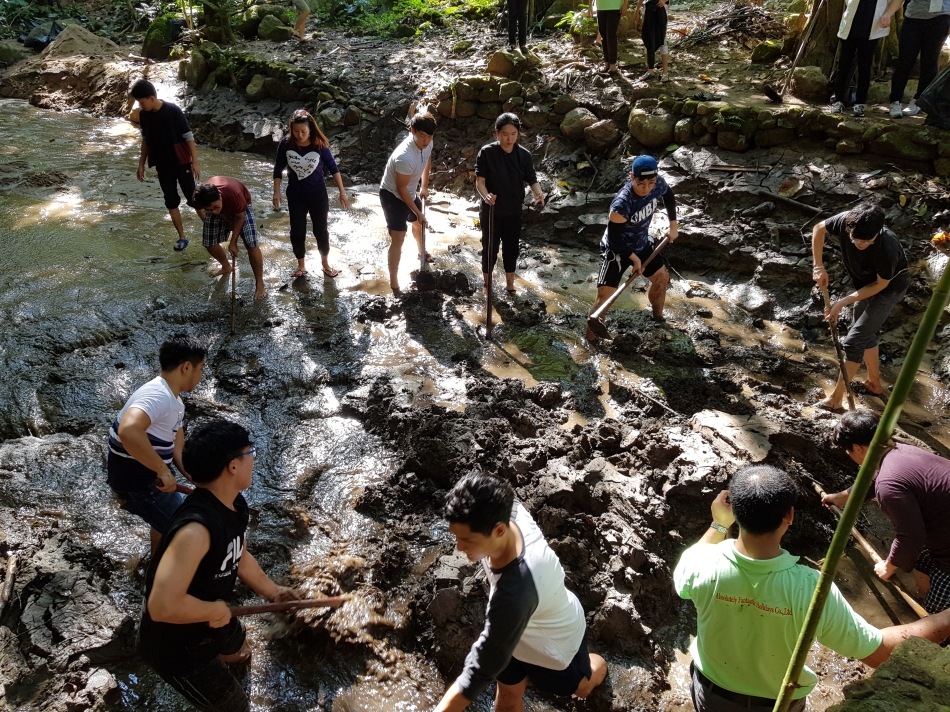 ▲ Participants during Volunteer Activities – Community Dam Repair | Ban Mae Kampong, Chiang Mai, Thailand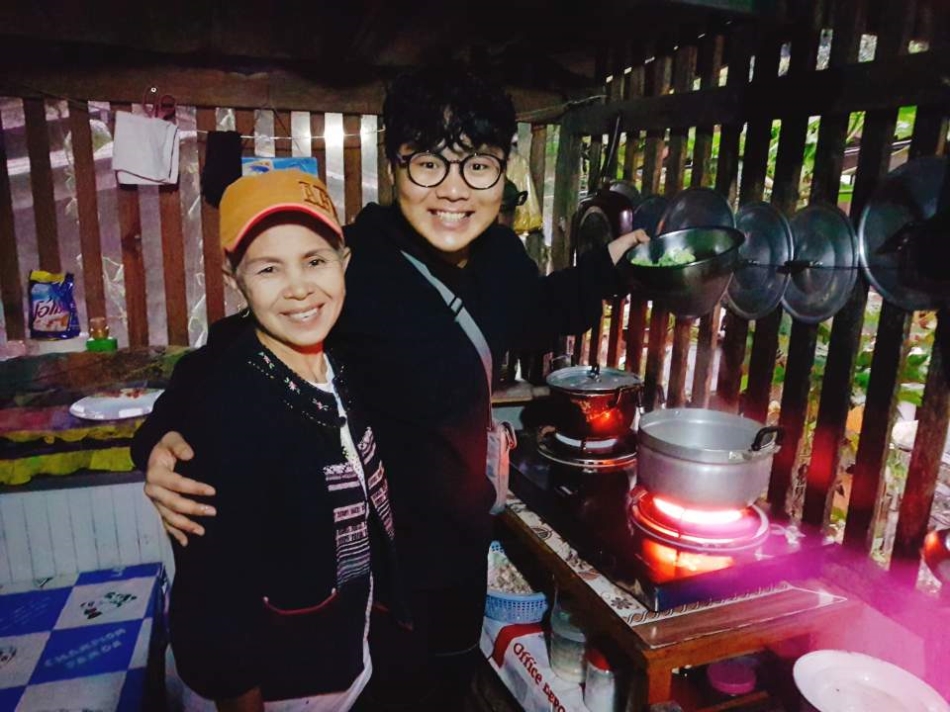 ▲ Participants during Homestay Program | Ban Mae Kampong, Chiang Mai, Thailand