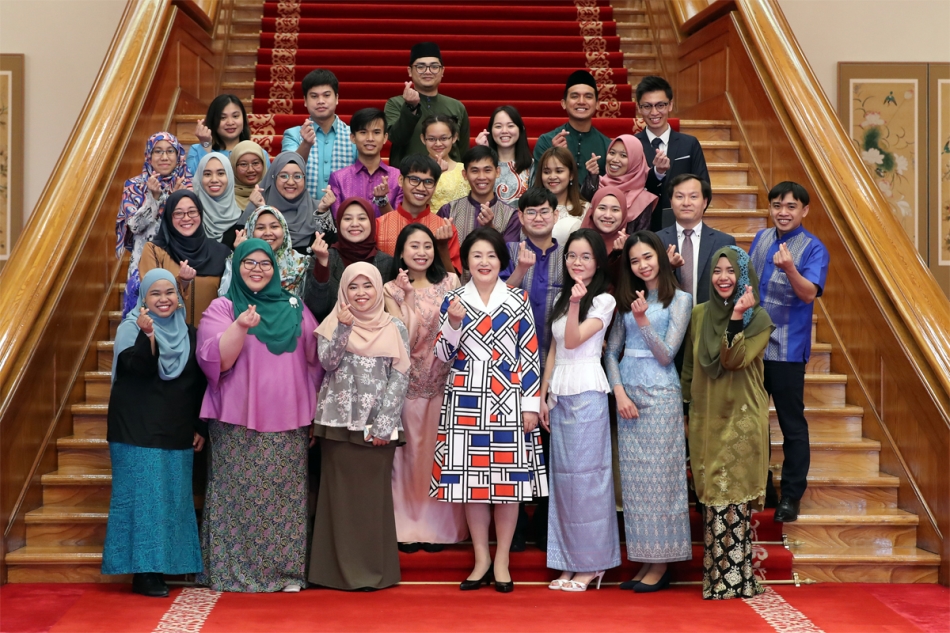 ▲ ASEAN students with First Lady Kim Jung-sook l Cheong Wa Dae, Korea
On 6 March, ahead of President Moon's visits to Brunei, Cambodia and Malaysia, students from respective countries studying in Korea were invited by the First Lady to Cheong Wa Dae, the Presidential Office of Korea also known as the Blue House.
Headed by Mr. Phan The Thang, Deputy Head of Information and Data Unit of the ASEAN-Korea Centre, the students were given a tour of the Blue House and a tea session with First Lady Kim Jung-sook.
The students introduced greetings in their respective languages and performed traditional dances for the First Lady who will visit their countries in the coming week. They also shared their experiences of studying in Korea, and their thoughts on how they can support promoting the cultures of their countries in Korea. In response, the First Lady encouraged the students to act as a bridge between Korea and their home countries which will bring Korea closer to the respective countries.