On 1 October, a group of 45 students and 3 professors from Singapore Republic Polytechnic participated in a Special Youth Visit program at the ASEAN Hall, ASEAN-Korea Centre (AKC). The welcoming remarks was delivered by H.E. Lee Hyuk, Secretary General of AKC, followed by a briefing led by Ms. Kim Min-ji, Officer of AKC. The briefing session touched upon the development and pivotal role of AKC in enhancing ASEAN-Korea partnership in terms of economic and socio-cultural aspects. In addition, a roundtable discussion and Q&A session was conducted by Mr. Phan The-Thang, Deputy Head of Information and Data Unit and Ms. Yu Hye-ryong, Deputy Head of Trade and Investment Unit.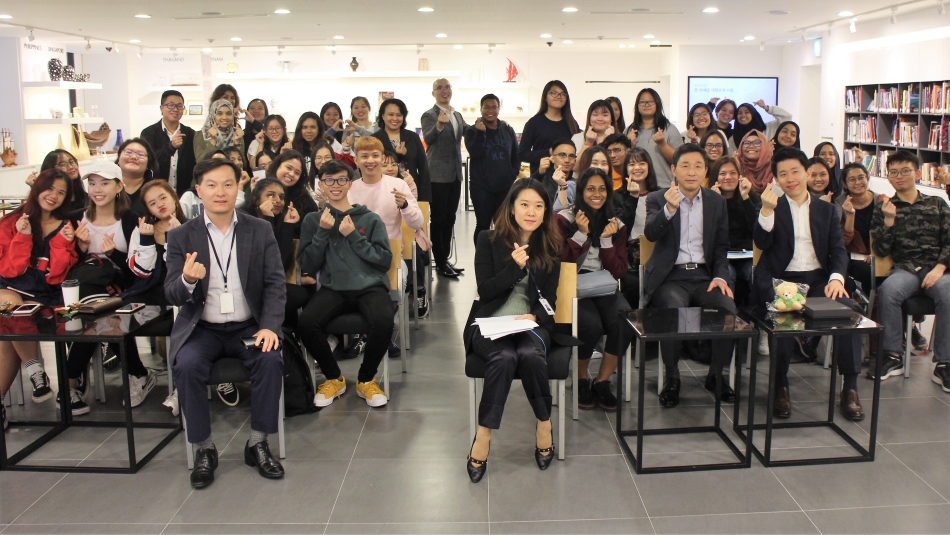 ▲ Group photo session with Amb. Lee Hyuk, Secretary General and Republic Polytechnic students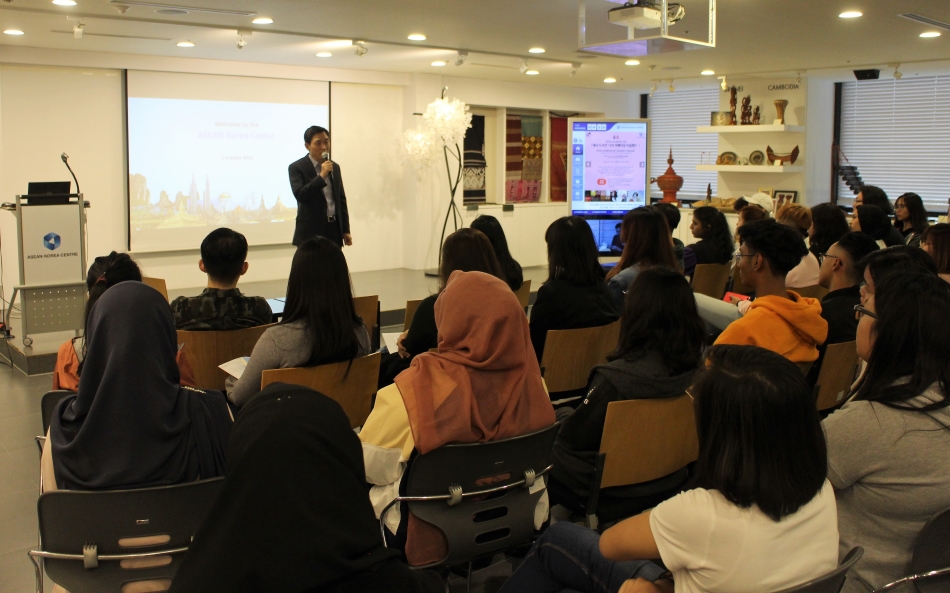 ▲ Amb. Lee Hyuk, Secretary General of AKC addressing the welcome remarks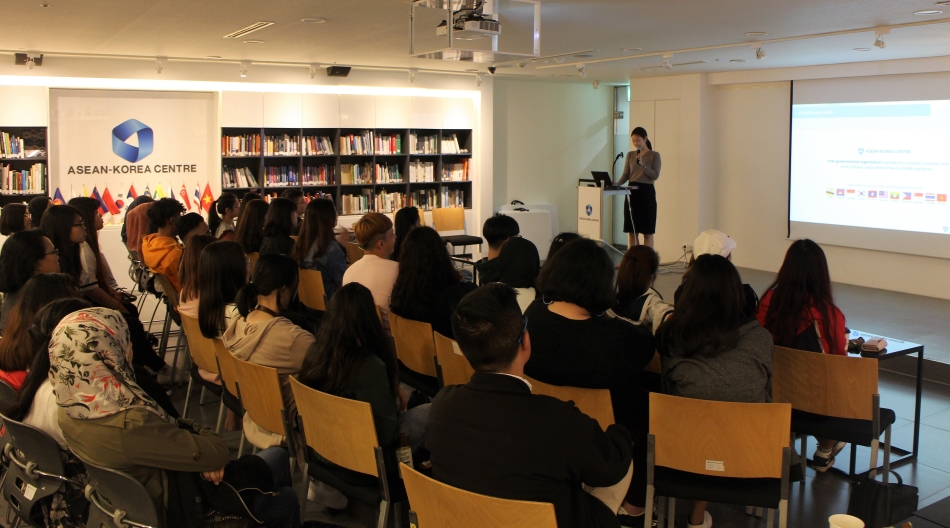 ▲ Ms. Kim Min-ji presenting ASEAN-Korea Centre's activities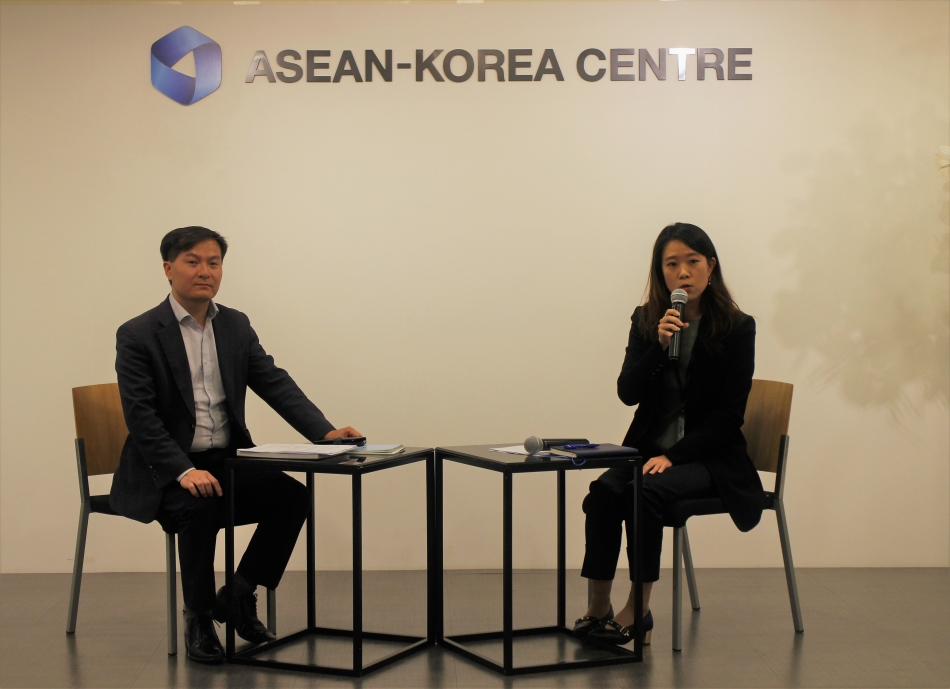 ▲ Discussion roundtable conducted by Mr. Phan The Thang and Ms. Yu Hye-ryong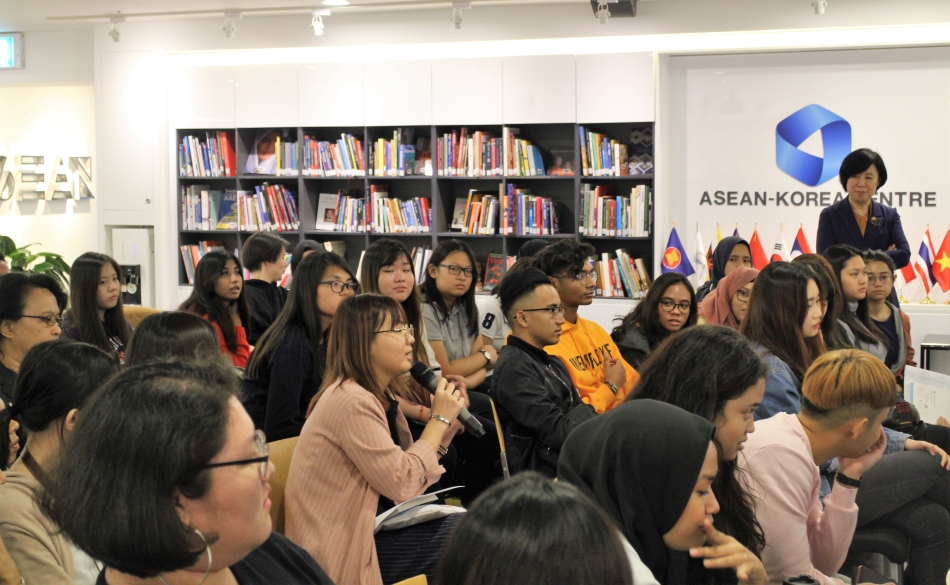 ▲ A student raising a question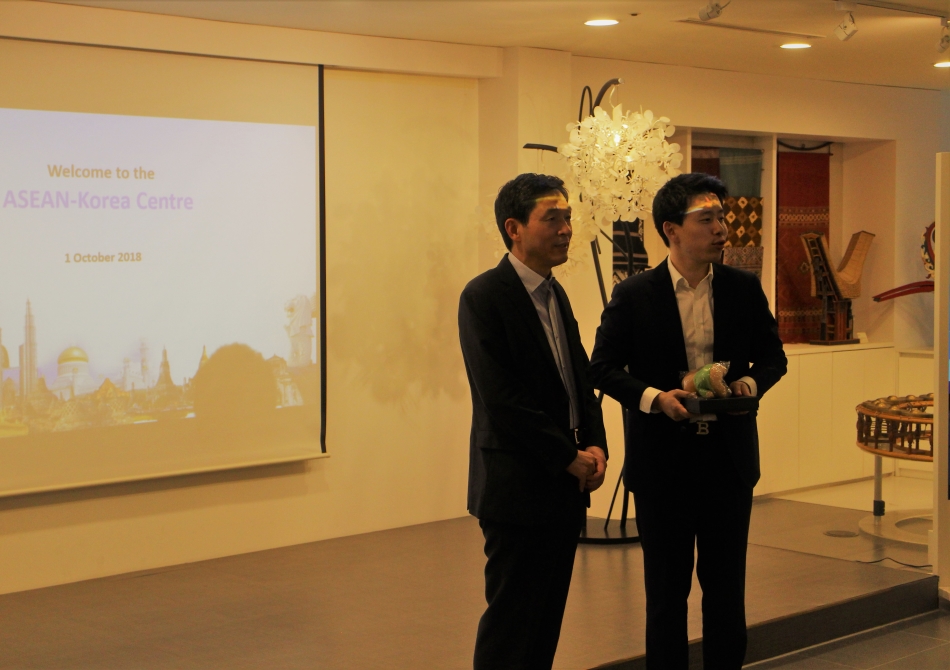 ▲ Professor Kim Chang-Hee presenting a souvenir of Republic Polytechnic to Amb. Lee Hyuk
The ASEAN Hall of the ASEAN-Korea Centre conducts the youth visit program with the aim of raising the awareness of ASEAN and ASEAN-Korea partnership among youths from primary school to university students level.
Held all year-round at the ASEAN Hall of the AKC, 2018 ASEAN School Tour Program consists of diverse educational parts: △ ASEAN Talk with AKC's ASEAN Officials seconded to the AKC, △ Special Lecture on International Organization and career experience, △ ASEAN Quiz Contest, △ Creative cultural activities, etc.
Those who would like to visit the Centre may send their inquiries to visit@aseankorea.org or contact the Centre by calling +82-2-2287-1177.