On 19 August 2019, 30 students from the Islamic Sciences University of Malaysia (USIM) University paid a visit to the ASEAN-Korea Centre.
The welcoming remarks were delivered by Ms. Kim He-jin, Head of Information and Data Unit (IDU), where she warmly greeted and interacted with the student delegation.
Mme. Siti Tri Joelyartini, Deputy Head of General Affairs and Development then gave an informative briefing on the Centre's activities and ASEAN-Korea relations. In the briefing, Mme. Siti Tri Joelyartini went through the history of the founding of ASEAN, how ASEAN-Korea Centre helps to promote ASEAN-ROK relations, with an emphasis on Korea-Malaysia relations.
For the subsequent Q&A roundtable session, Mme. Joelyartini was accompanied by Mr. Nongchith Khambounheuang, Head of Trade and Investment Unit (TIU) to address questions from the students. During the session, some of the students asked how Korea has accommodated to the unique needs of the Muslim community in the country, and if talks are underway for more to be done. There was also a discussion on what could be done to strengthen Malaysia-ROK relations.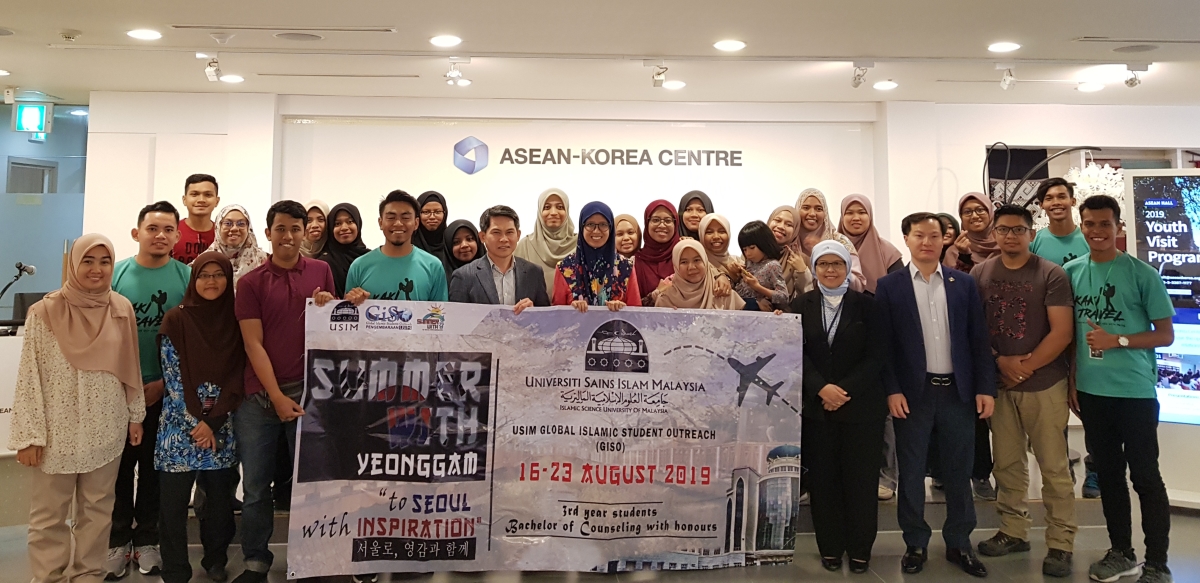 ▲ Group photo session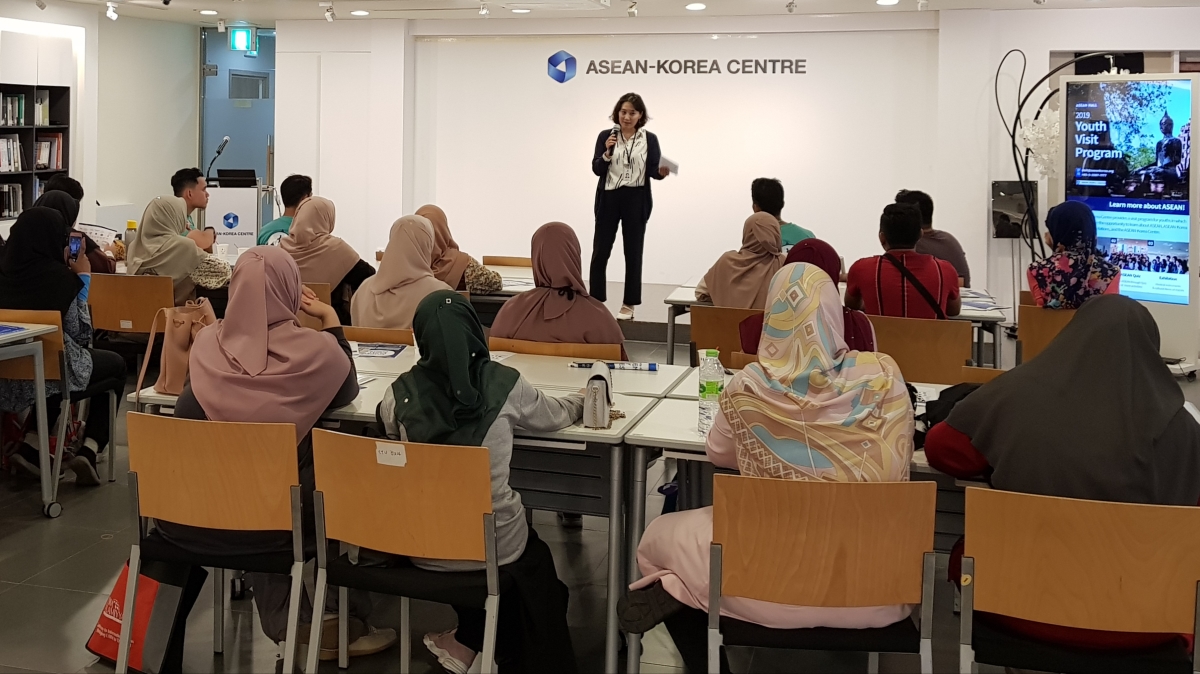 ▲ Welcoming remarks delivered by Ms. Kim He-jin
▲ Briefing by Mme. Joelyartini
The ASEAN Hall of ASEAN-Korea Centre conducts the youth visit program with the aim of raising the awareness of ASEAN and ASEAN-Korea partnership among youths from primary school to university level.
Those who would like to visit the Centre may send their inquiries to aseanhall@aseankorea.org or contact the Centre by calling +82-2-2287-1177.