A total of 112 delegates from Cheongshim International Academy (Middle School) visited the ASEAN-Korea Centre (AKC) on 27 October 2020. Keeping pace with the age of "New Normal", the ASEAN-Korea Centre conducted its first off-line ASEAN School Tour Program into four sessions with around 26 delegates for each session, following the government guidelines on the social distancing measures.
The ASEAN School Tour program began with the welcoming remarks by Lee Kyeong-a, Director of ASEAN Hall, and continued with the 'ASEAN and Korea, We Are Friends' video as a brief introduction of ASEAN. The lectures on this program were divided into two parts. The first lecture was on ASEAN and ASEAN-Korea Centre's roles by Director of ASEAN Hall, and the second lecture was on ASEAN Countries by four ASEAN officials seconded to the ASEAN-Korea Centre.
In the first session, Lao PDR was presented by Nongchith Khambounheuang, Head of Trade and Investment Unit. The second session introduced Indonesia by Siti Tri Joelyartini, Deputy Head of Development Planning and General Affairs Unit. The third session dealt with Viet Nam by Phan The Thang, Deputy Head of Information and Data Unit. Lastly, the fourth session included a lecture on Myanmar by Khaing Mee Mee Htun, Head of Culture and Tourism Unit.
The interactive activity, namely the ASEAN Golden Bell Quiz, was conducted as an intermezzo, followed by the tourism videos along with each ASEAN country presentation. The ASEAN School Tour program concluded with the cultural activities such as elephant paper crafting, ASEAN poster making, and Non-la decoration.

▲ Delegates Decorating Non-La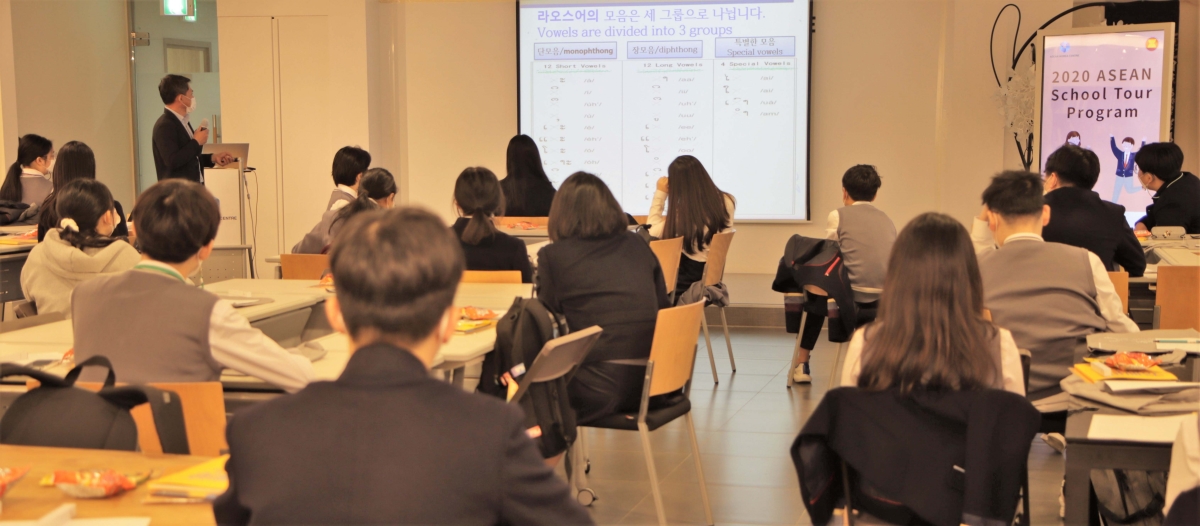 ▲ Lecture on Lao PDR by Mr. Nong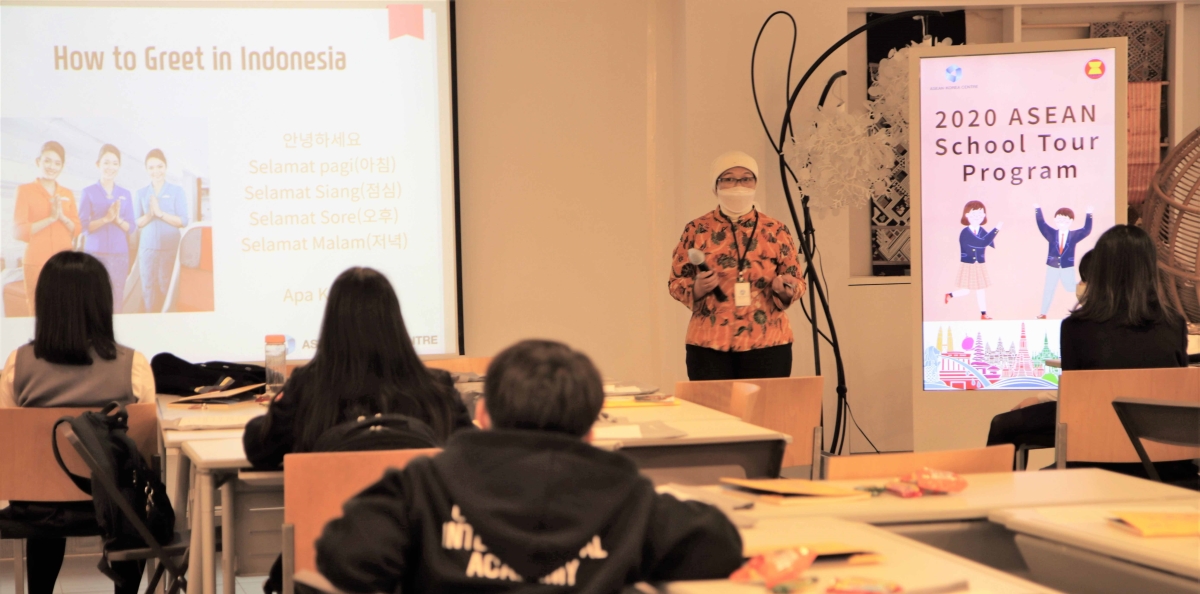 ▲ Lecture on Indonesia by Ms. Joely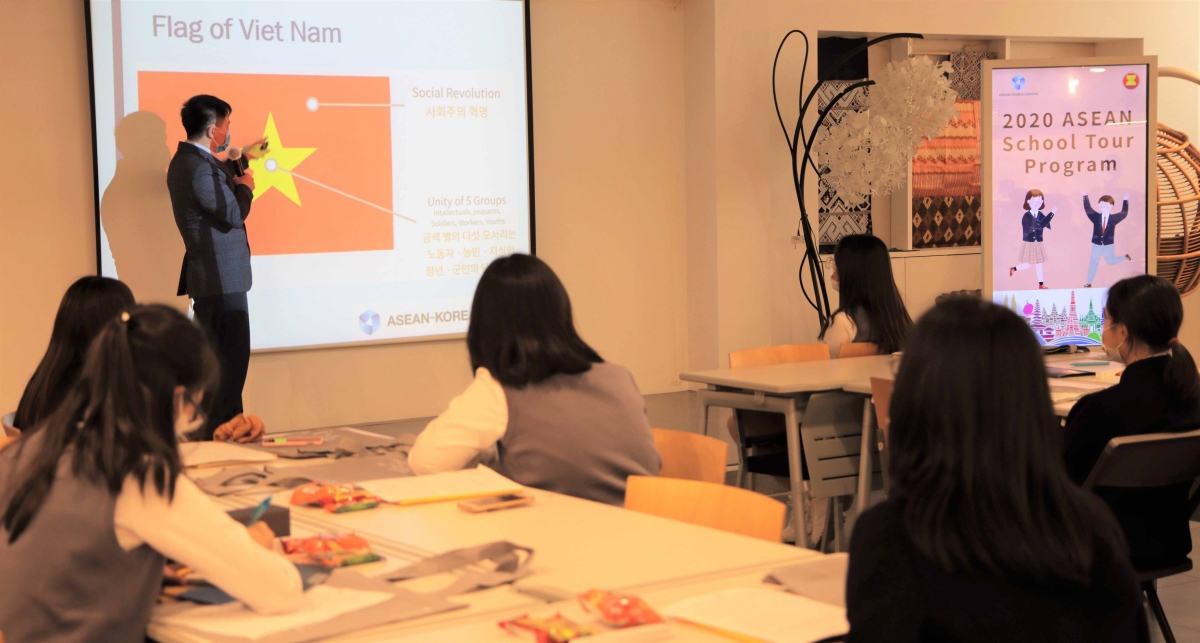 ▲ Lecture on Viet Nam by Mr. Thang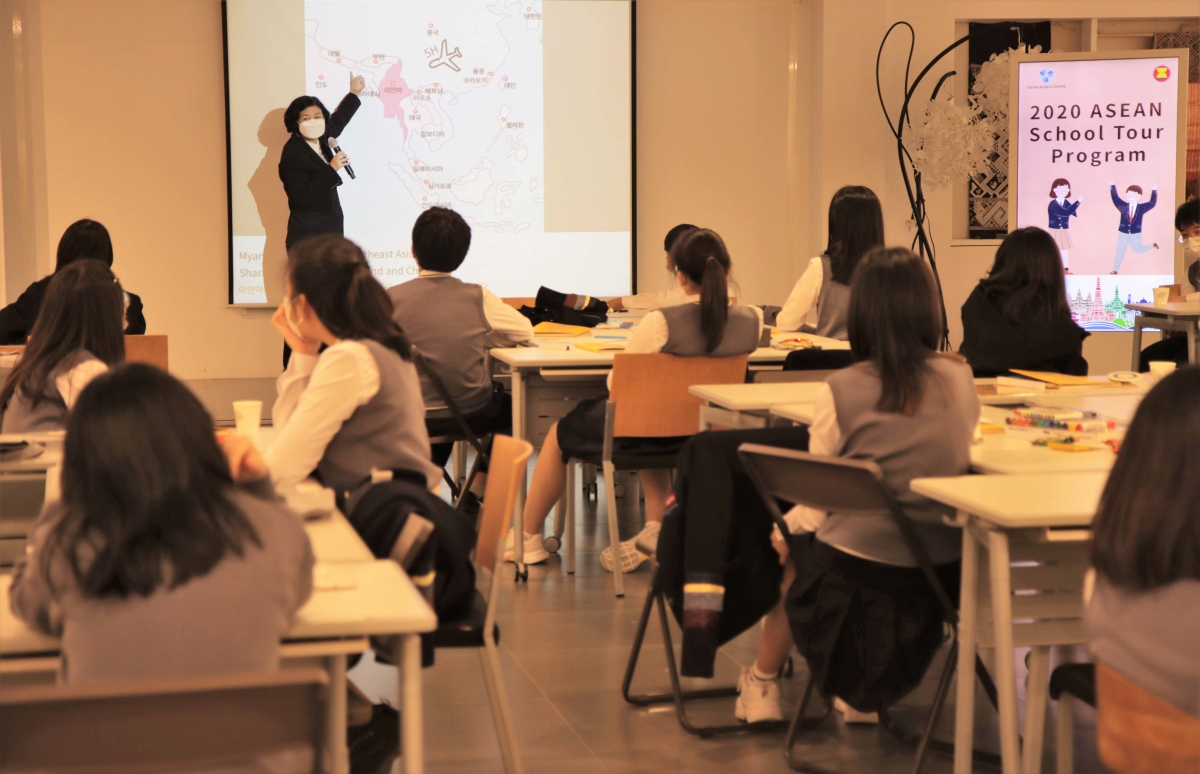 ▲ Lecture on Myanmar by Ms. Khaing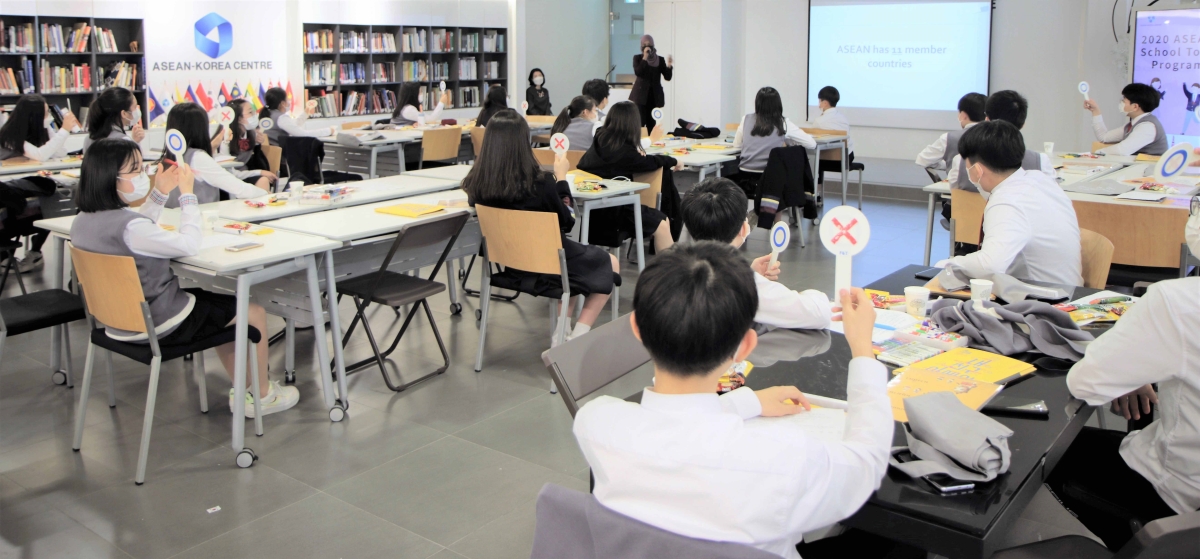 ▲ ASEAN Golden Bell Quiz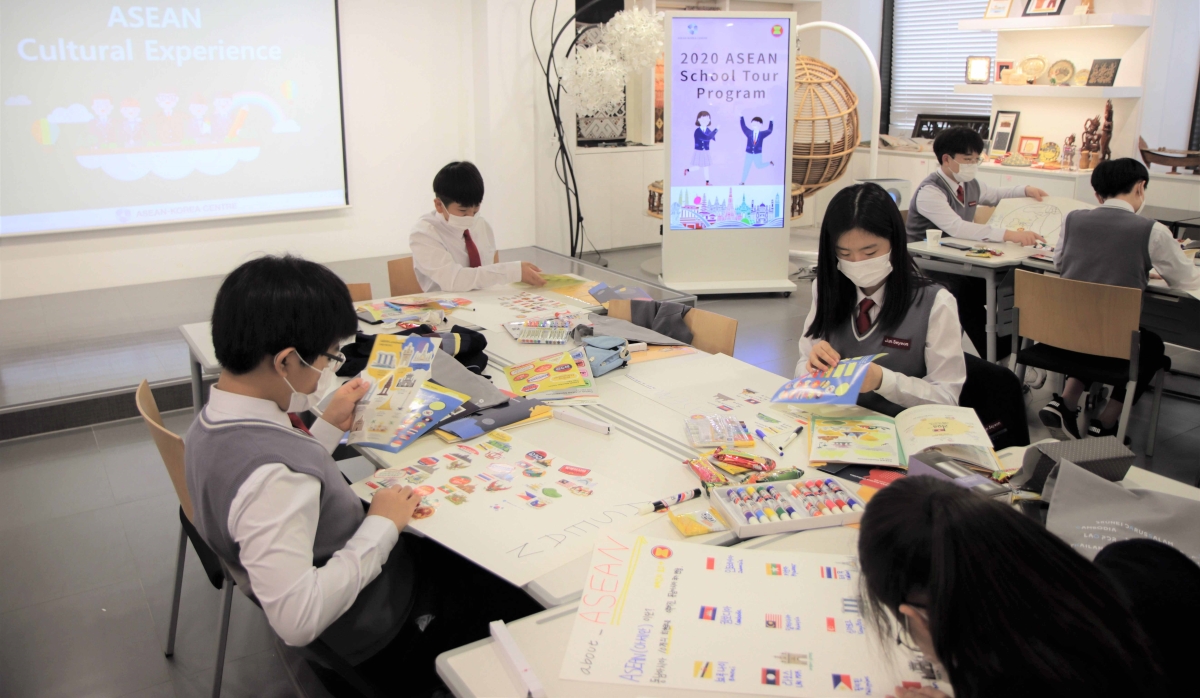 ▲ Poster Making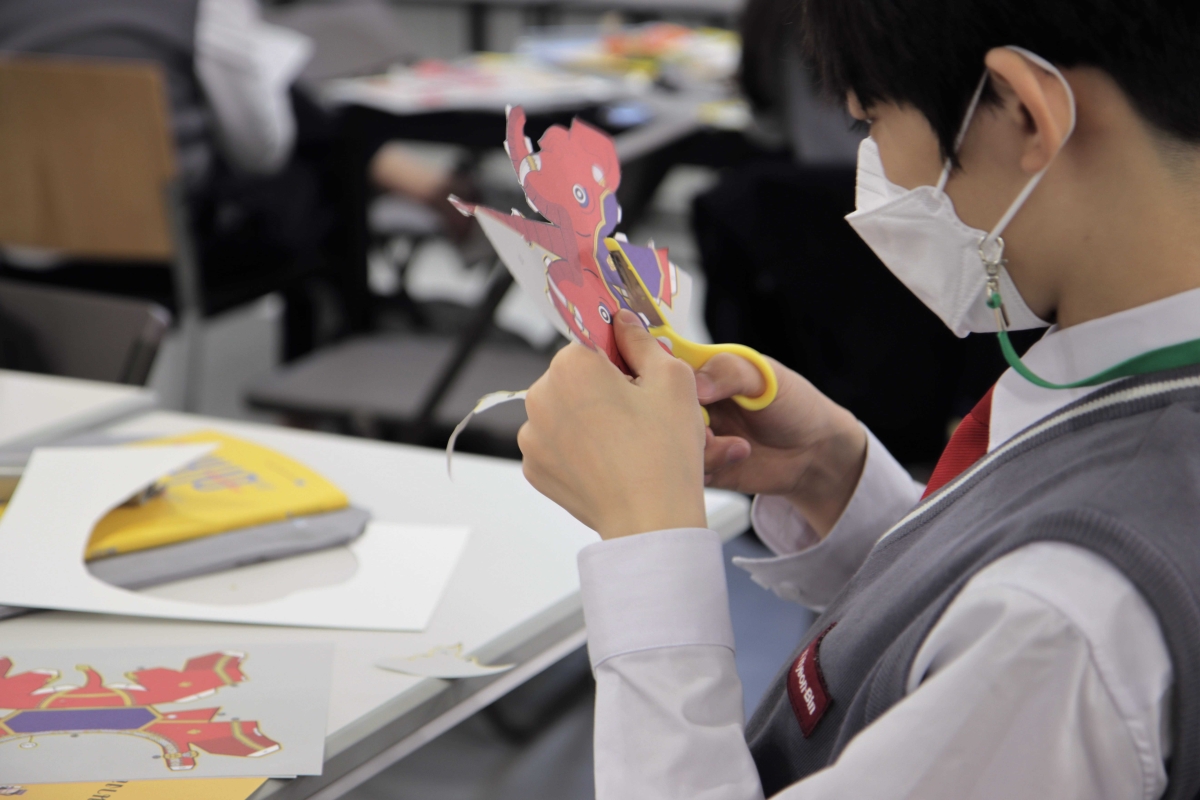 ▲ Elephant Paper Crafting

▲ Group Photo 1

▲ Group Photo 2
The ASEAN-Korea Centre conducts the School Tour and Youth Visit Program with the aim of raising the awareness of ASEAN and ASEAN-Korea partnership among youths from primary school to university level.
Under the Ministry of Education's initiative, 'Ggoomgil', the Centre has been offering the ASEAN School Tour programs that provide students, not only Korean but also students from all ASEAN Member States, with the opportunities to experience cultural aspects of ASEAN Member States and gives a glimpse of the potential career at an intergovernmental organization.
In the situation of COVID-19, the Centre is conducting the visit programs in strict compliance with the preventive measure guidelines and taking thorough disinfection and sterilization measures for each visit.
If you are interested in the Centre's visit programs, please contact the Centre via aseanhall@aseankorea.org or 02-2287-1177