Amid the "New Normal" age, on 4 November 2020, 25 delegates of Majang Middle School participated in the ASEAN-Korea Centre's second online School Tour program.
The lecture was followed by an interactive activity, namely the 'ASEAN Golden Bell Quiz', where the delegates actively participated to test their knowledge about ASEAN. In the following presentation, Nongchith Khambounheuang, Head of Trade and Investment Unit, introduced Lao PDR's society, culture, language, etc. and showed the "Lao, Simply Beautiful" tourism video.
The ASEAN Talk with ASEAN official was conducted concurrently with the Cultural Experience session. In the Cultural Experience session, the delegates had a chance to make Hanuman and Elephant paper crafts. Meanwhile, many questions and answers on Lao's political system, land ownership, history, and custom were exchanged.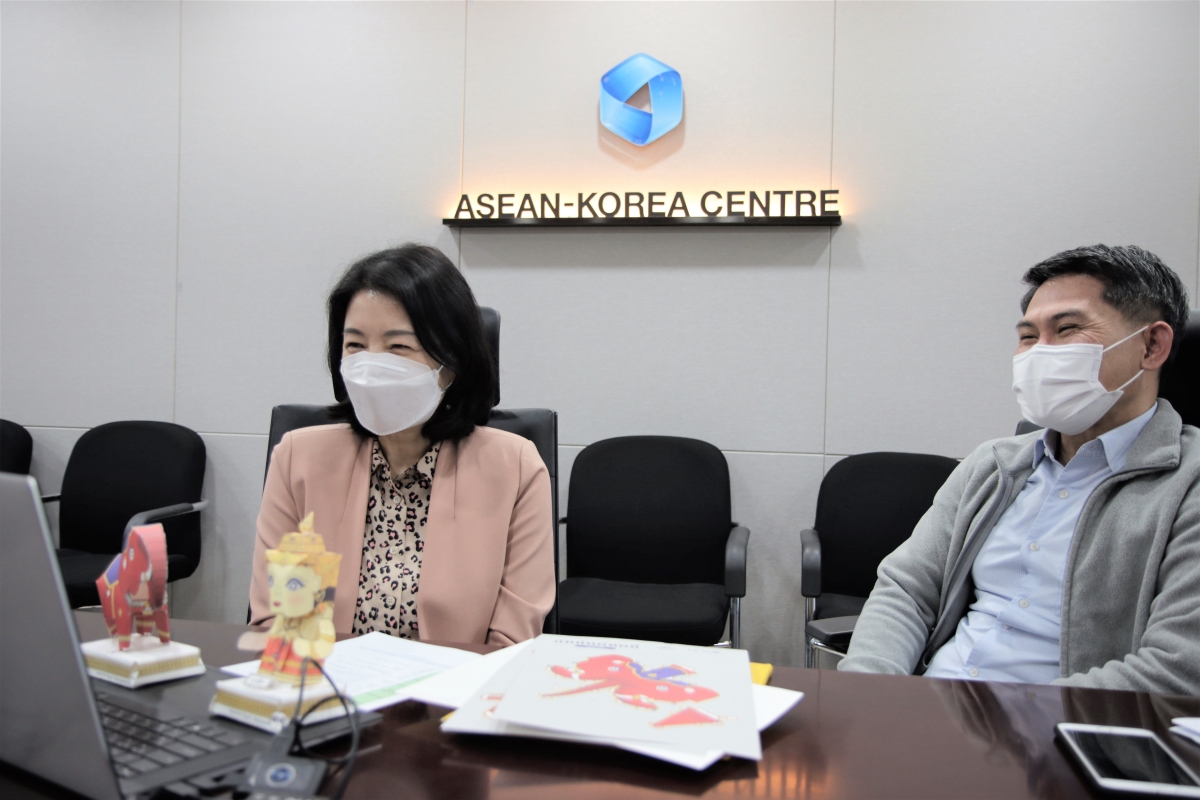 ▲ ASEAN Talk with ASEAN Official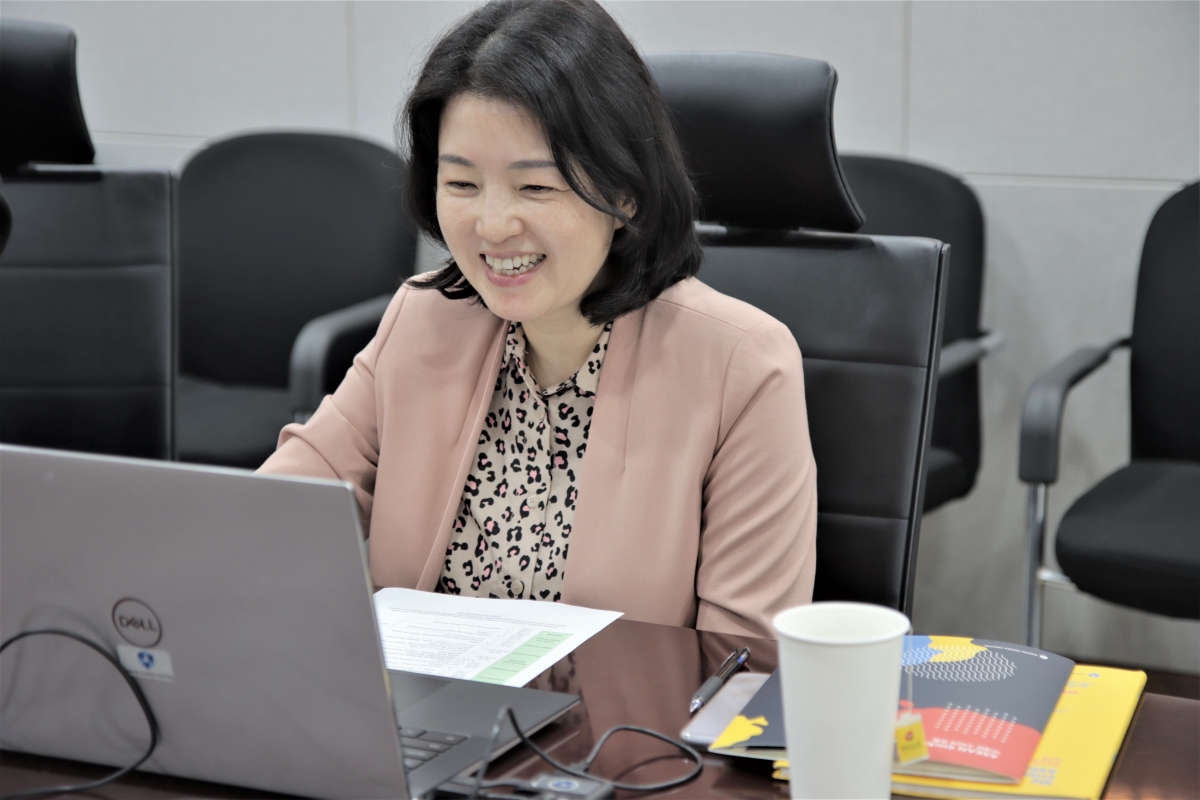 ▲ Lecture on ASEAN and AKC by Director of ASEAN Hall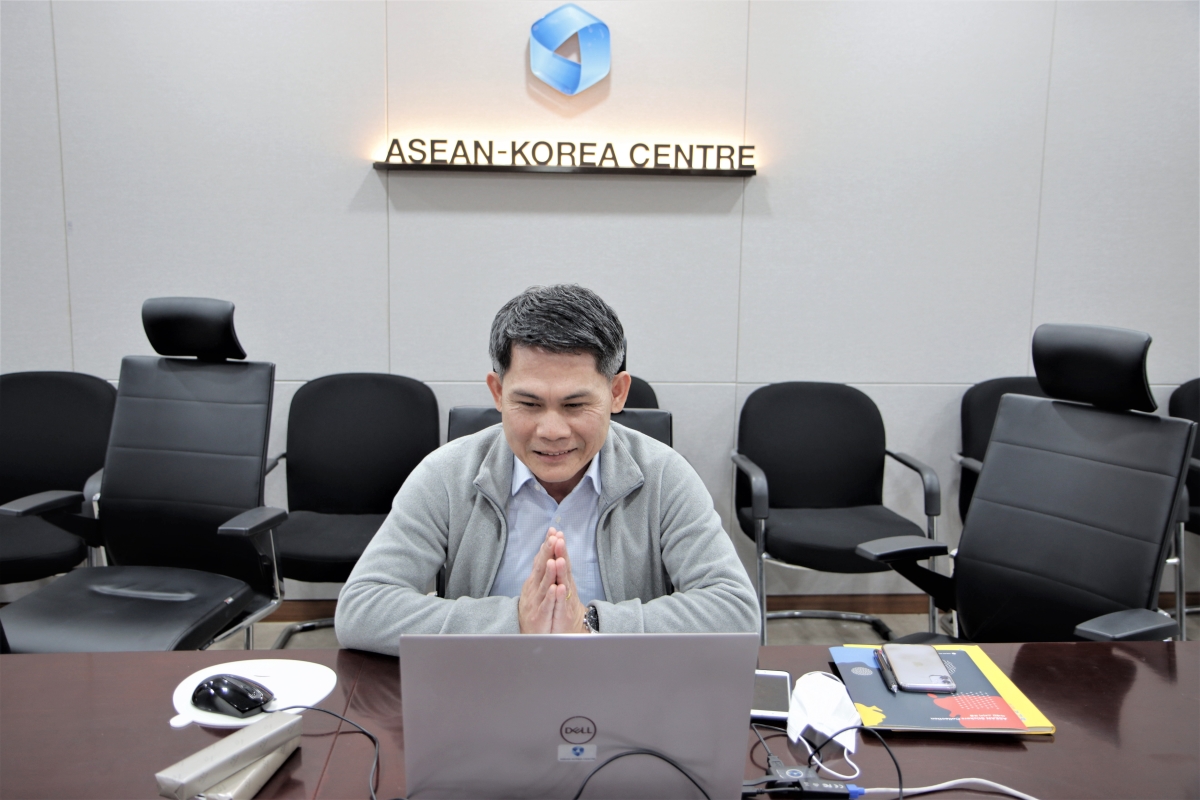 ▲ Lecture on Lao PDR by Mr. Nong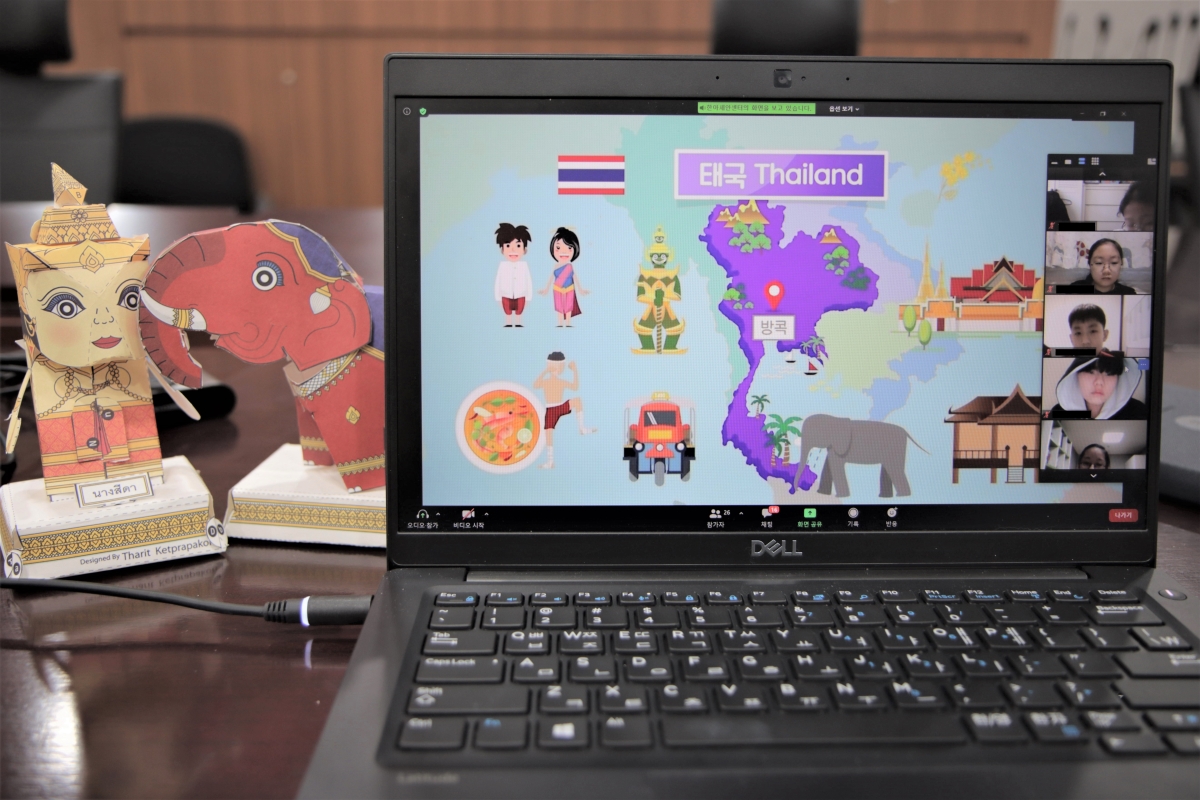 ▲ Delegates Paying Attention to the Video 'ASEAN-Korea, We Are Friends'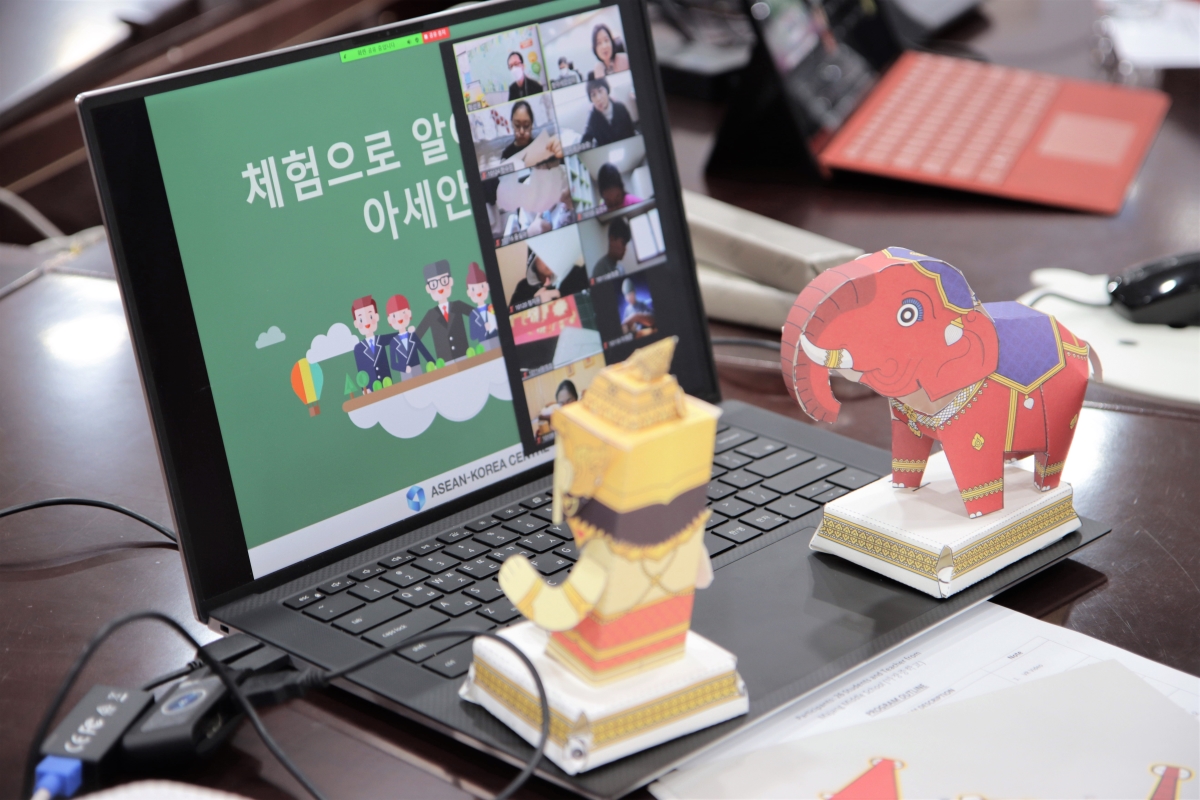 ▲ Making Hanuman and Elephant Paper Crafts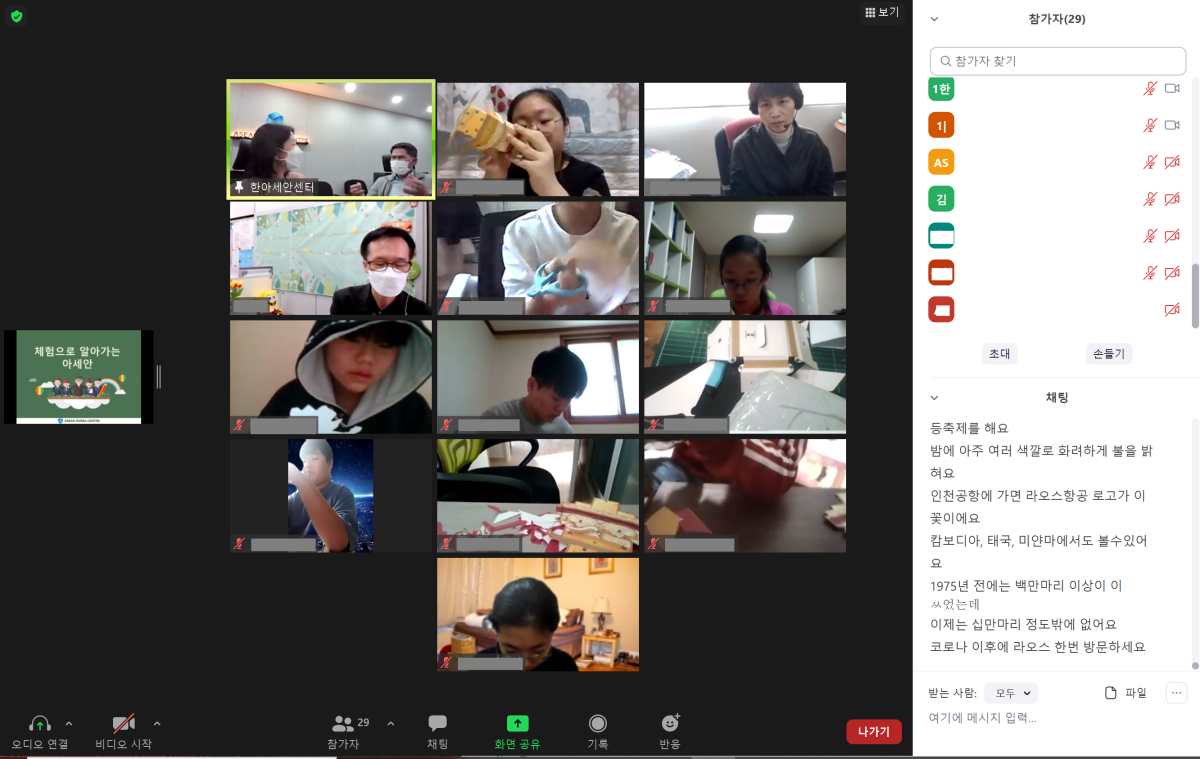 ▲ Delegates Making Paper Crafts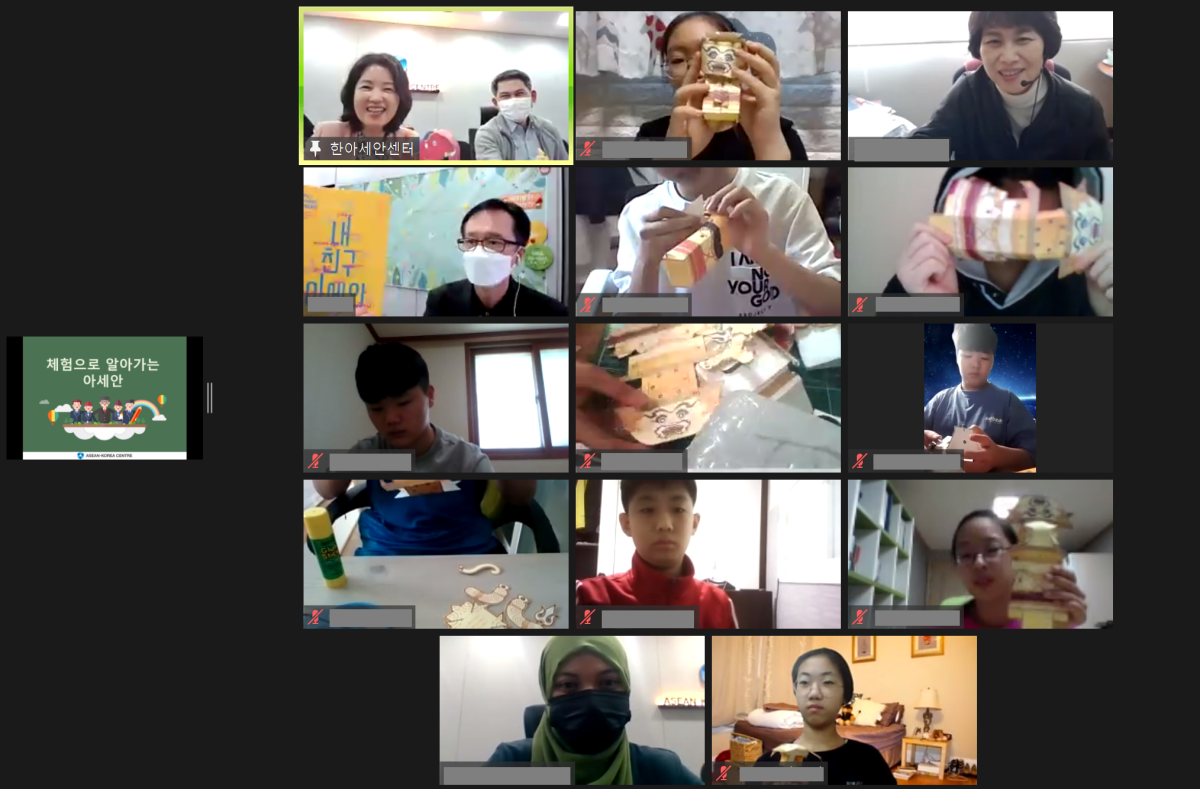 ▲ Virtual Group Photo
The ASEAN-Korea Centre organizes the School Tour and Youth Visit Program with the aim of raising the awareness of ASEAN and ASEAN-Korea partnership among youths from primary school to university level.
Under the Ministry of Education's initiative, 'Ggoomgil', the Centre has been offering the ASEAN School Tour programs that provide students, not only Korean but also students from all ASEAN Member States, with the opportunities to experience cultural aspects of ASEAN Member States and gives a glimpse of the potential career at an intergovernmental organization.
In the situation of COVID-19, the Centre is conducting the visit programs in strict compliance with the preventive measure guidelines and taking thorough disinfection and sterilization measures for each visit.
If you are interested in the Centre's visit programs, please contact the Centre via aseanhall@aseankorea.org or 02-2287-1177