On 11 November 2020, Pyeongtaek PR Supporters visited ASEAN Hall and participated in the Youth Visit program. The delegates are college students selected by the Pyeongtaek International Exchange Foundation (PIEF) as PR Supporters and actively involved in promoting Pyeongtaek through SNS. Recommended by the Korea Joongang Daily, the delegates came to learn about the International Organizations, international relations, and ASEAN-Korea Centre's PR activities.
To accommodate the supporters' needs, the Centre included a briefing on PR and media relations in the Youth Visit program. Lee Kyeong-a, Director of ASEAN Hall, introduced the international organizations through her lecture on the ASEAN-Korea Relations and the Centre. Additionally, Hwang Ji-seon, Senior PR Officer of the Information and Data Unit, introduced the Centre's PR strategies and activities in line with delegates' specific area of interest.
The Centre also provided the in-depth Discussion Session between the delegates and the ASEAN officials as well as staff including Khaing Mme Mme Htun (Head of Culture and Tourism Unit), Nongchith Khambounheuang (Head of Trade and Investment Unit), Lee Kyeong-a (Director of ASEAN Hall), and Hwang Ji-seon. The topics they were mainly interested in include the ASEAN regional affairs, investment regulations on Korean startups and SMEs that are venturing into ASEAN, and business cooperation on the making of ASEAN wave, and so on.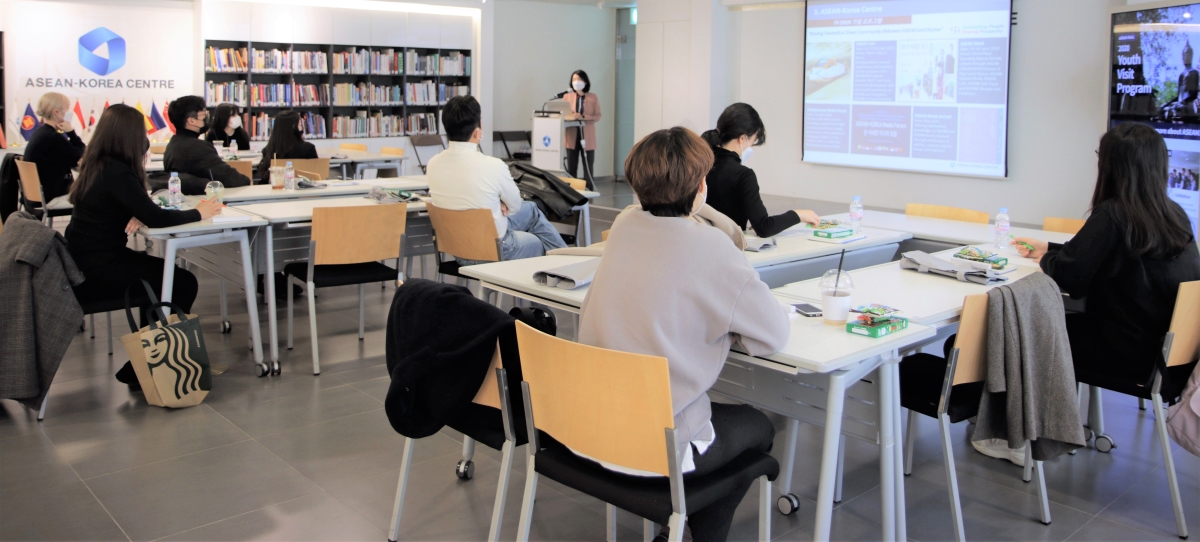 ▲ Lecture on ASEAN-Korea Relations and AKC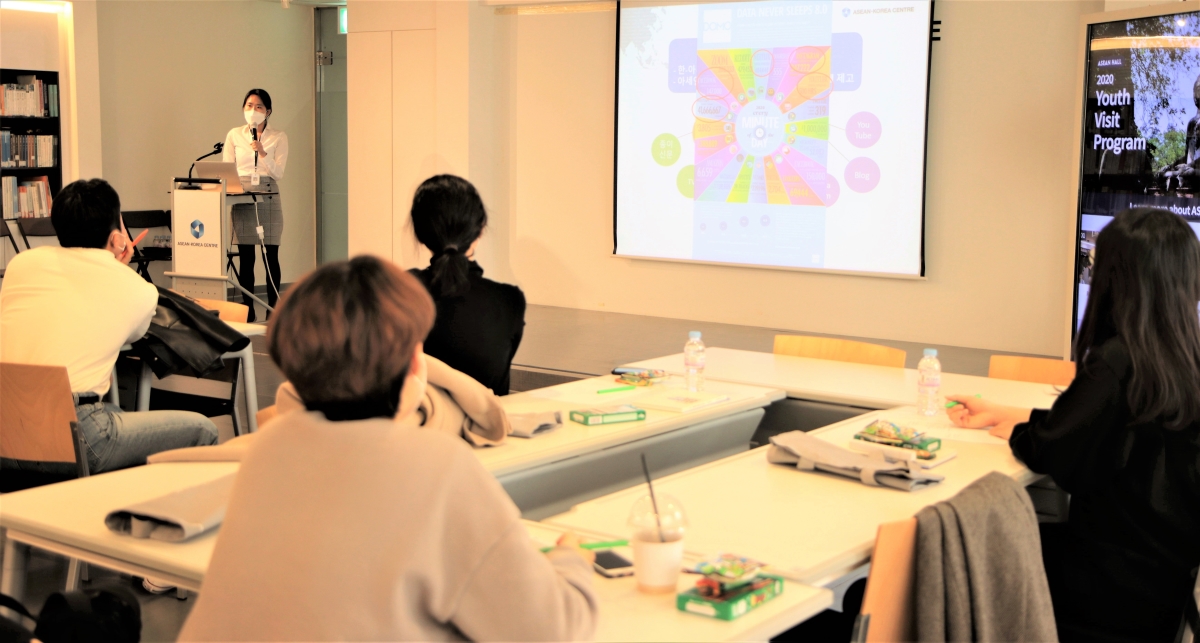 ▲ Briefing on AKC's PR Strategies and Activities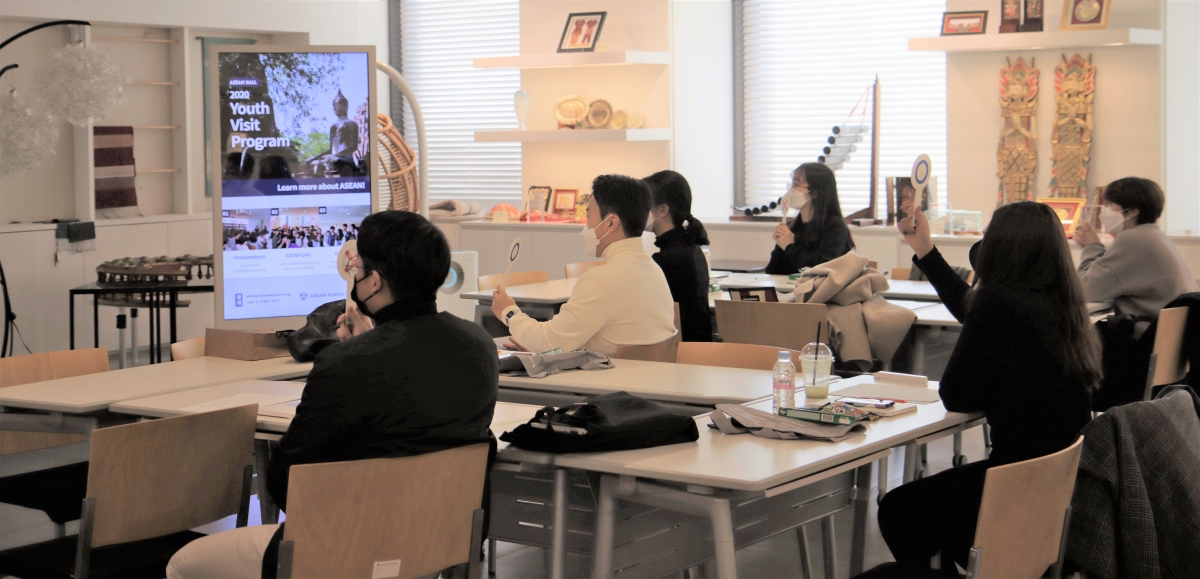 ▲ Delegates Participating in the ASEAN Golden Bell Quiz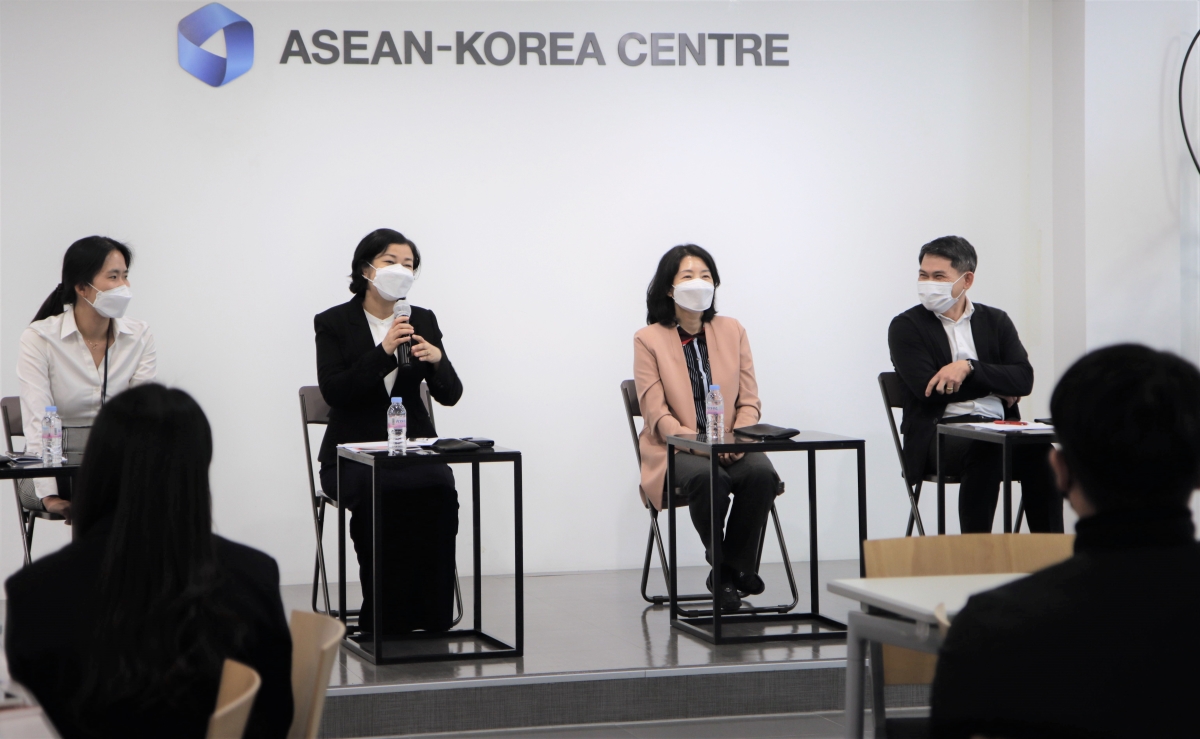 ▲ Discussion Session with ASEAN Officials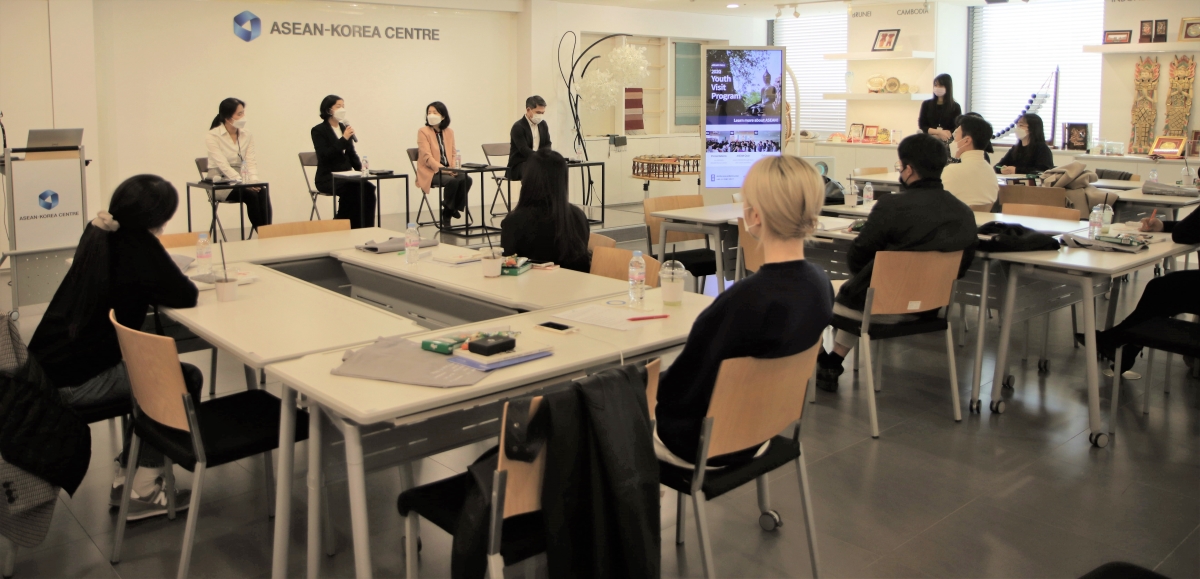 ▲ Delegates Paying Attention During the Discussion Session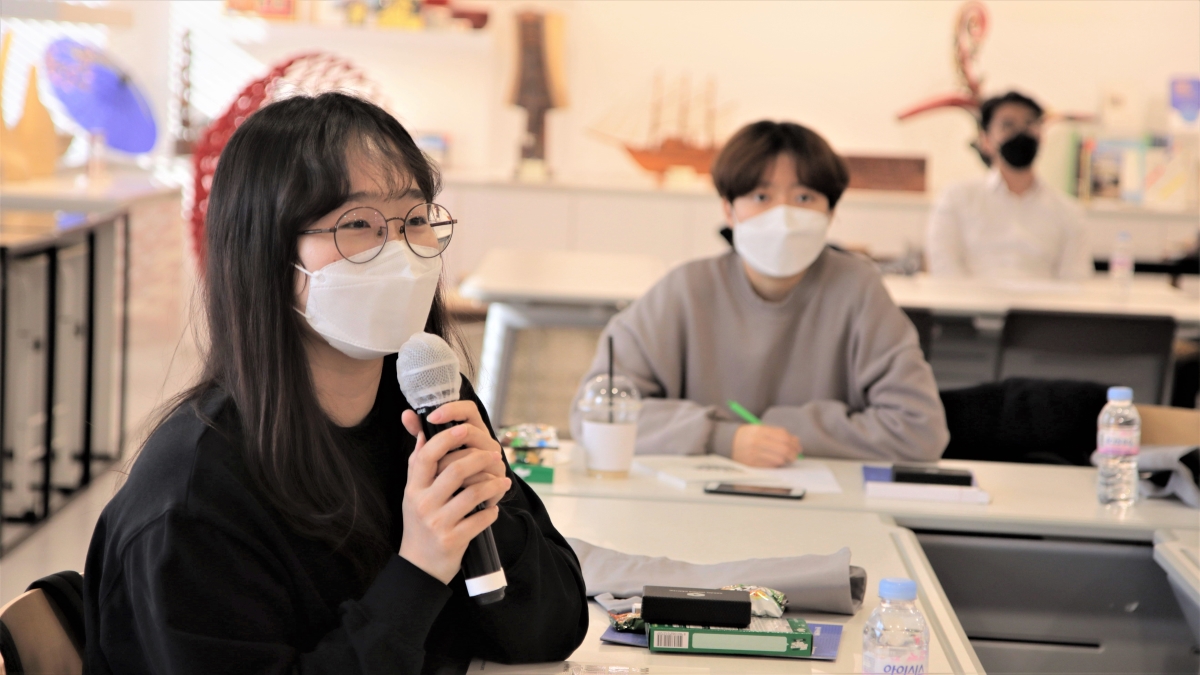 ▲ Delegates Asking Questions in the Discussion Session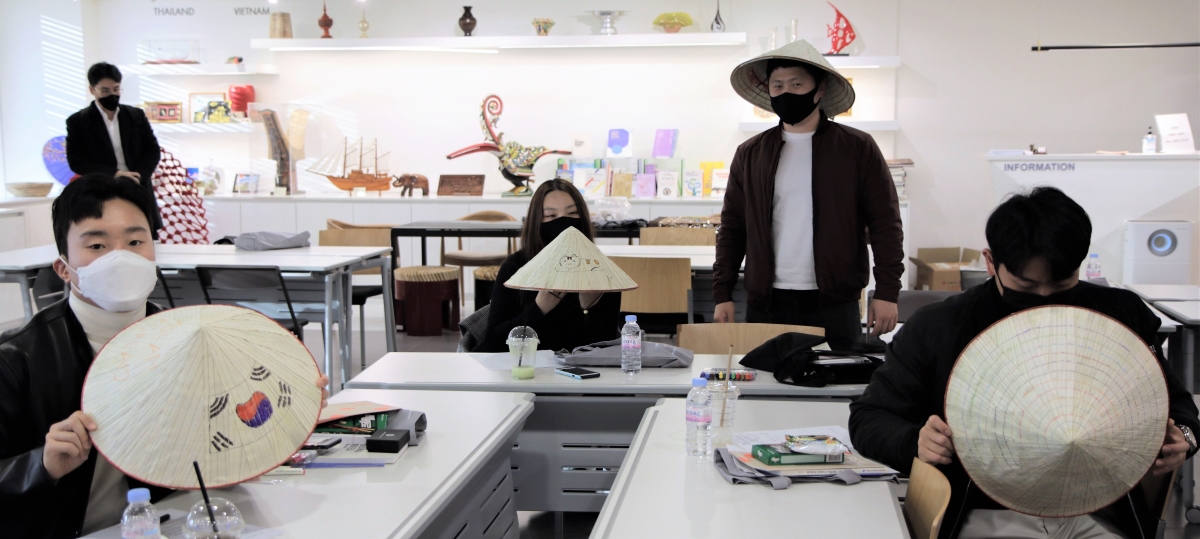 ▲ Delegates Decorating Non-La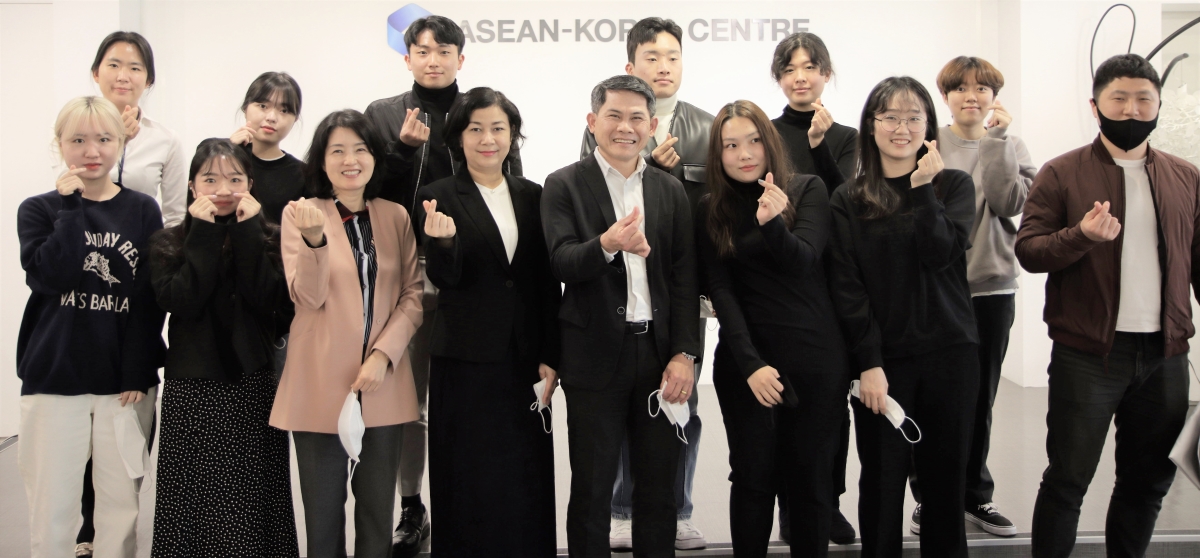 ▲ Pyeongtaek PR Supporters Group Photo 1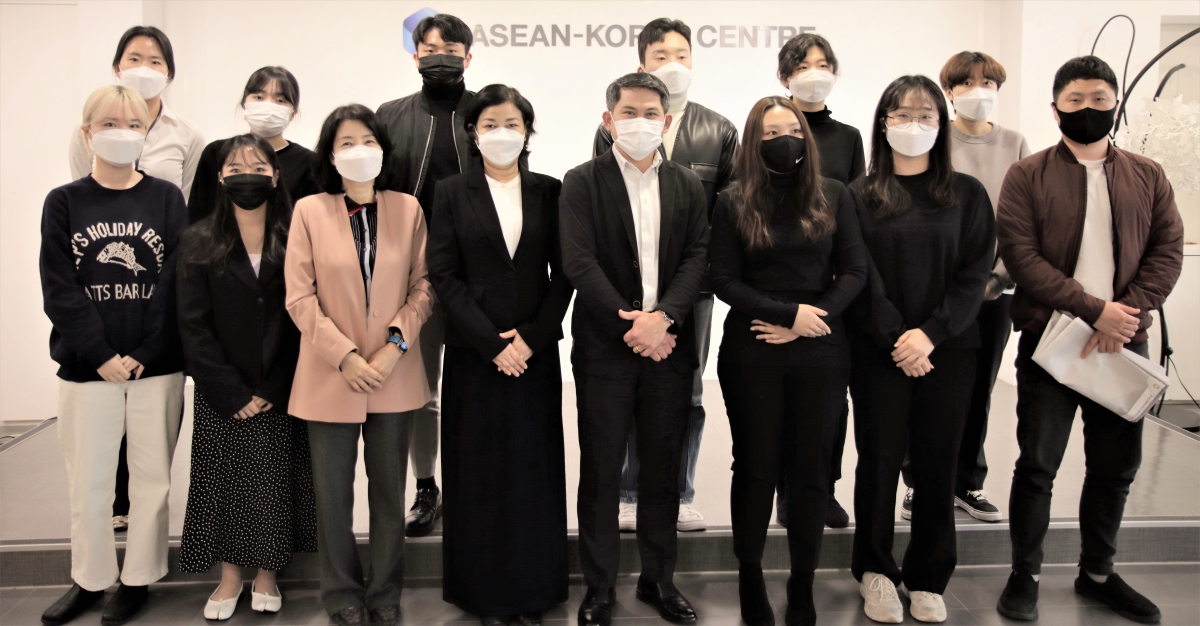 ▲ Pyeongtaek PR Supporters Group Photo 2
The ASEAN-Korea Centre conducts the Youth Visit program with the aim of raising the awareness of ASEAN and ASEAN-Korea partnership among youths from primary school to university level.
In the situation of COVID-19, the Centre is conducting youth visit programs in strict compliance with the preventive measure guidelines and taking thorough disinfection and sterilization measures for each visit.
If you are interested in the Centre's visit programs, please contact the Centre via aseanhall@aseankorea.org or 02-2287-1177