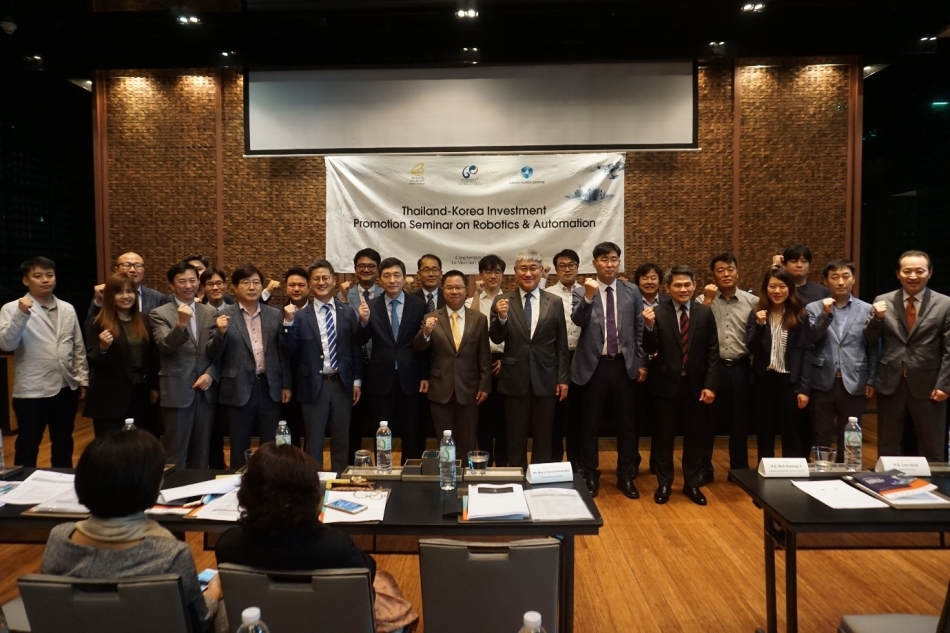 ▲ Thailand-Korea Investment Promotion Seminar | Le Meridien Hotel, Bangkok, Thailand
The ASEAN-Korea Centre (Secretary General Lee Hyuk), the Board of Investment (BOI) of Thailand, and the Korea Institute for Robot Industry Advancement (KIRIA) jointly organized an Investment and Market Research Mission to Bangkok, Thailand from 4 to 6 September. The Korean delegation, composed of 12 firms in the industrial robotics and automation sector, took part in the 'Thailand-Korea Investment Promotion Seminar on Robotics & Automation', an industrial visit to the Eastern Economic Corridor (EEC) and local companies, one-on-one business meetings with Thai government officials and business representatives, as well as a networking dinner with Korean companies in Thailand.
On 4 September, the Thailand-Korea Investment Promotion Seminar on Robotics & Automation provided the latest information on the recent investment climate and incentives in Thailand. At the opening ceremony, Secretary General Lee Hyuk, BOI Deputy Secretary General Narit Therdsteerasukdi, and ROK Ambassador to Thailand Noh Kwang-il delivered remarks. In the following session, there were presentations on the topics of 'Status, Opportunities, Incentives and Laws of Thailand Investment in the Sectors of Industrial Robots & Automation' (by Narit Therdsteerasukdi, Deputy Secretary General of BOI), 'Thailand 4.0 and the Robotics and Automation Industry' (by Itichai Patamasiriwat, Deputy Director General of the Office of Industrial Economy (OIE)), and 'Development of Robotics in Thailand' (by Djitt Laowattana, Founding Director of the Institute of Field Robotics Development (FIBO) and Executive Advisor for the EEC). Robot Industry in Korea and Cooperation of Korea-Thailand were also presented for the Thai entrepreneurs attending the event. The next day, the Korean delegation had one-on-one business meetings with the Thai government officials and company representatives based on their topics of interest.
On 5 September, the Korean delegation conducted an industrial visit to Eureka Design to learn the actual needs of their Thai counterparts. On 6 September, they were offered an opportunity to visit the EEC, touring the Eastern Seaboard Industrial Estate 1 & 2 and Thai Summit Eastern Seaboard Autopart Industry in Layong Province specialized for the robotics and automation industry and received a briefing by the WHA Corporation, which is responsible for the development of the EEC. The delegation also visited Laem Chabang Port, the country's major deep-sea port.
A networking dinner took place on 4 September to bring together representatives from Korean private companies that successfully entered Thailand to share their experiences.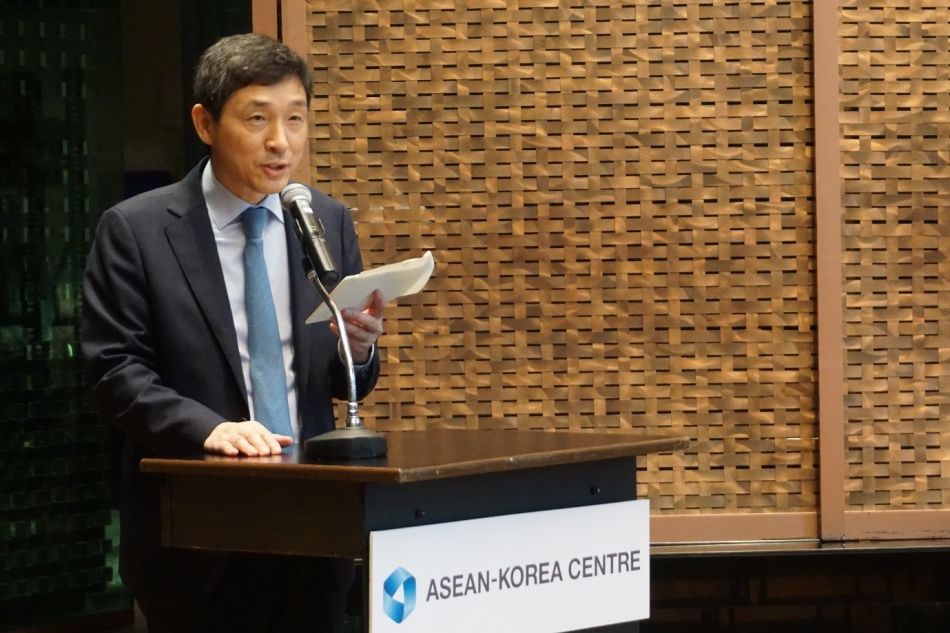 ▲ Thailand-Korea Investment Promotion Seminar | Le Meridien Hotel, Bangkok, Thailand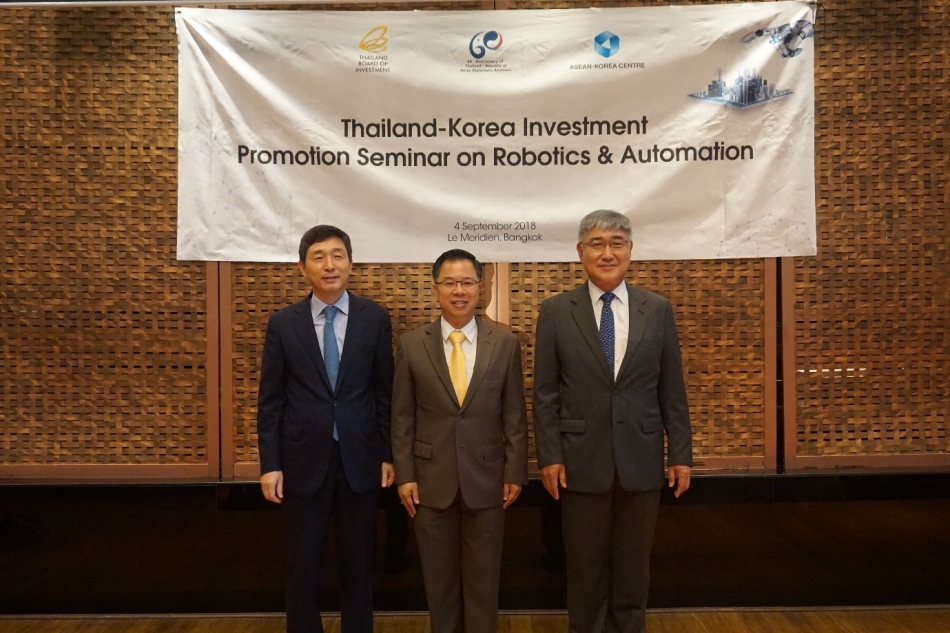 ▲ H.E. Noh Kwang-il, Ambassador of Korea & Narit Therdsteerasukdi, Deputy Director of BOI| Le Meridien Hotel, Bangkok, Thailand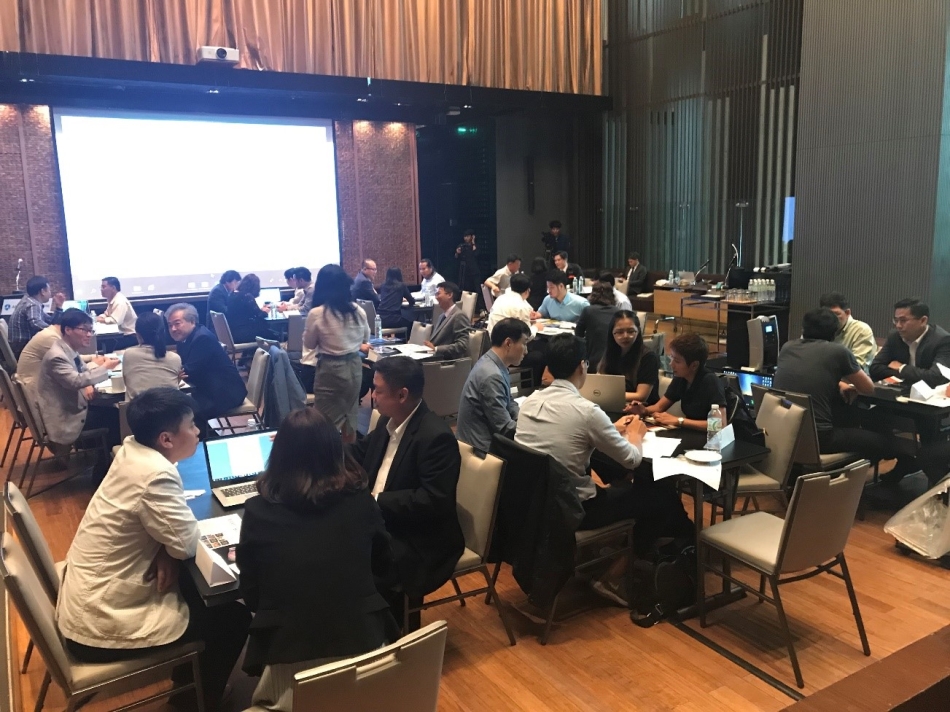 ▲ One-on-one Business Meeting | Le Meridien Hotel, Bangkok, Thailand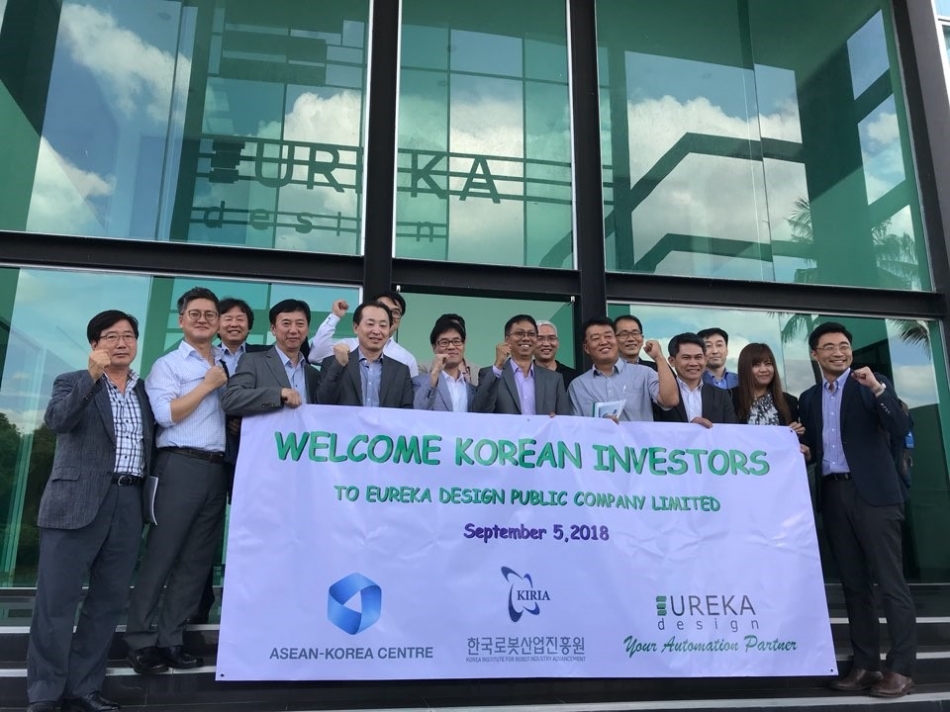 ▲ Industrial Visit: Eureka Design | Bangkok, Thailand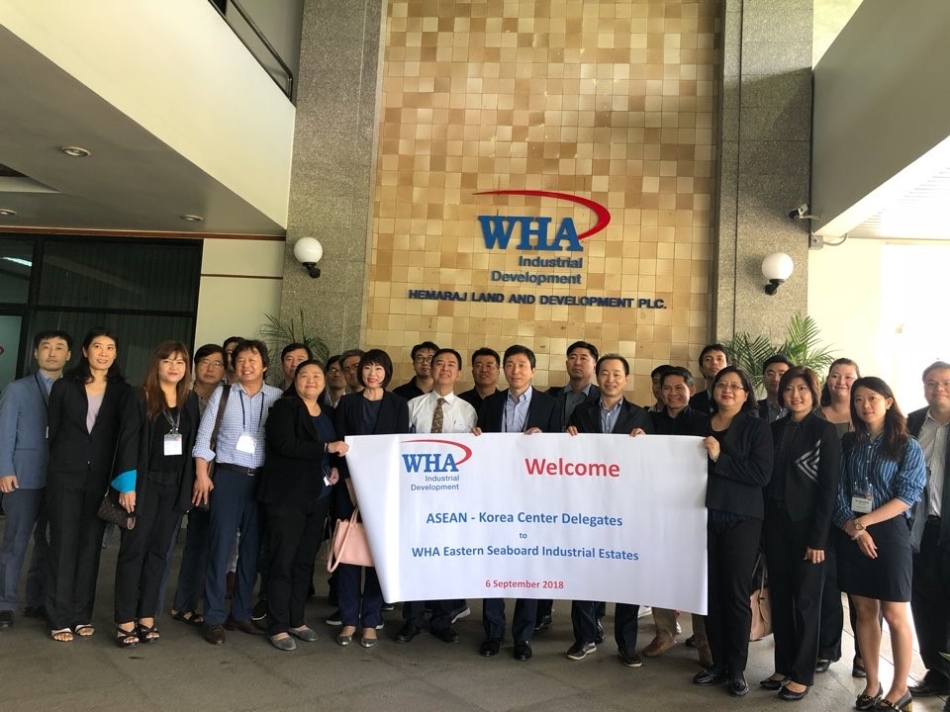 ▲ Industrial Visit WHA Eastern Seaboard Industrial Estate | Thailand Eastern Economic Corridor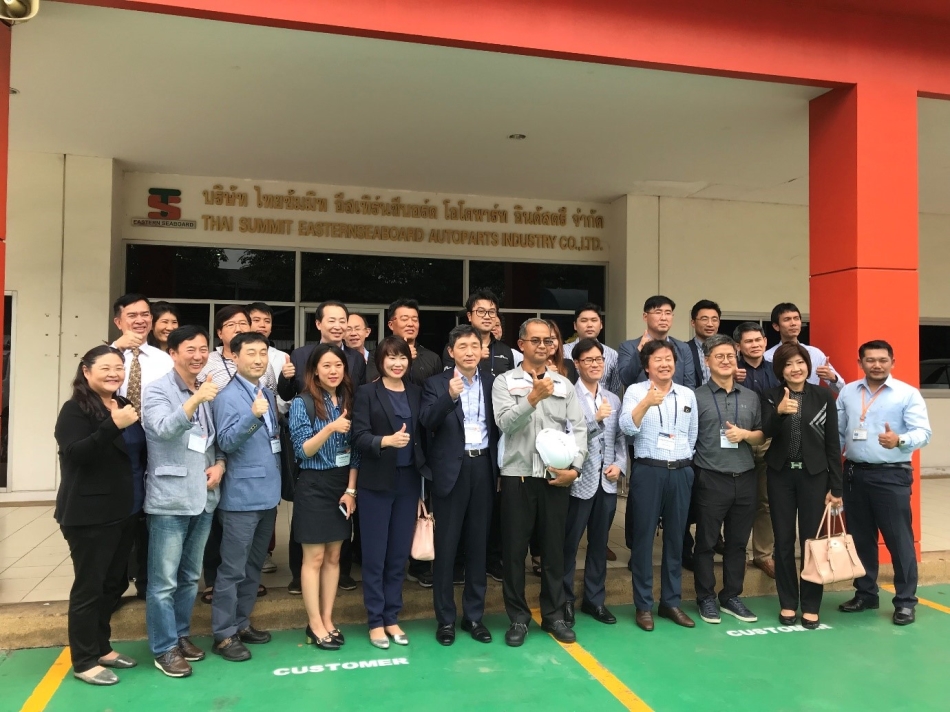 ▲ Industrial Visit: Thai Summit Eastern Seaboard Auto parts Industry | Thailand Eastern Economic Corridor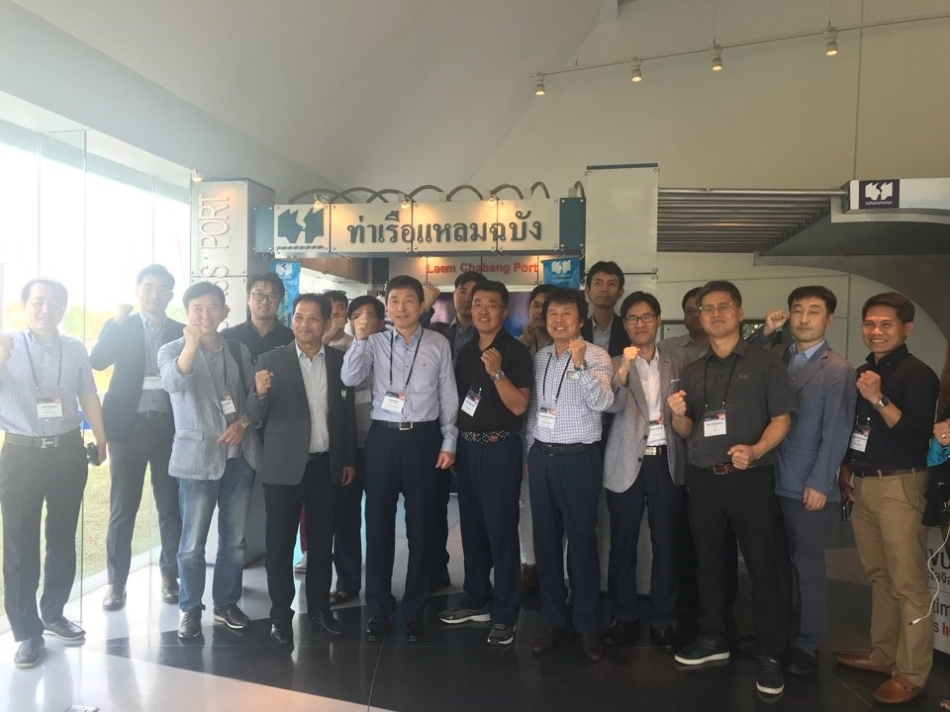 ▲ Industrial Visit: Lamchabang Port | Thailand Eastern Economic Corridor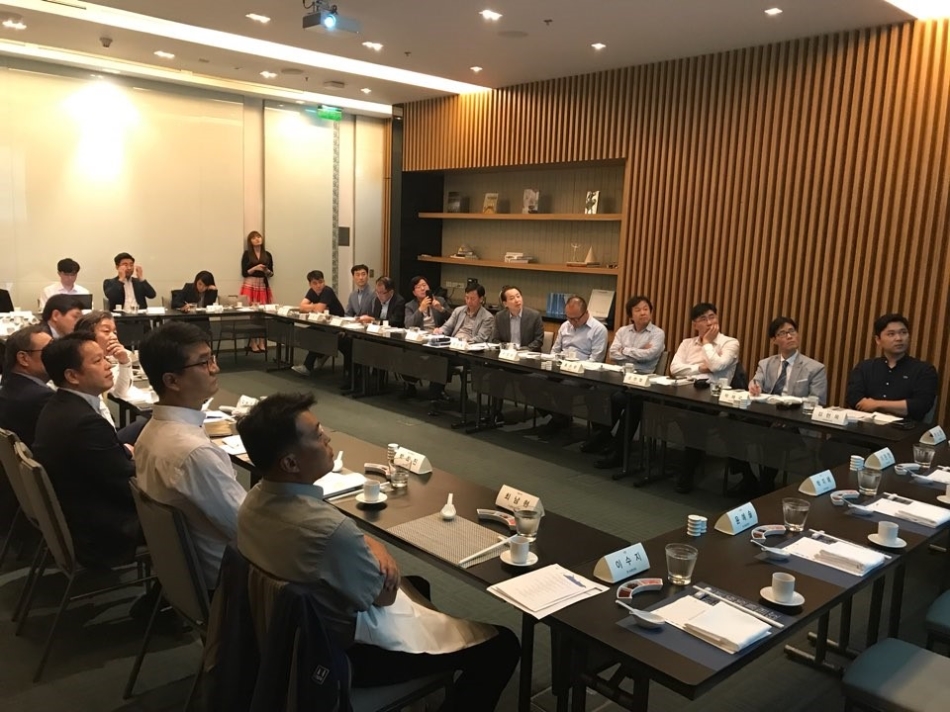 ▲ Networking Dinner | Le Meridien Hotel, Bangkok, Thailand