▲ Opening ceremony of the ASEAN Tourism Promotional Pavilion | COEX, Seoul
ASEAN-Korea Centre set up the ASEAN Tourism Promotional Pavilion (ASEAN Pavilion) at Korea World Travel Fair (1-4, June 2016, Hall A, COEX) to celebrate the 50th Anniversary of establishment of the ASEAN promoting 'Visit ASEAN@50' Campaign. At the ASEAN Pavilion, the Centre distributed the tourism and cultural promotional materials of ASEAN Member states and carried out various public events.
Furthermore, 'Southeast Asia's 50 Golden Trails' which are 50 travel packages that run through multiple Southeast Asian countries and tourism hotspots in ASEAN unveiled for the first time in Korea at the ASEAN Pavilion. More information on the packages can be found at: http://visitasean50.com/top-deals.
The Pavilion featured promotional events, such as the ASEAN Map Quiz event, SNS Photo Wall event for SNS uploads, and ASEAN Travel Mobile Application download event; and disseminate free promotional materials related to ASEAN culture and tourism. With various and creative public events, the Pavilion provided more than 2000 people with the richer and more diverse tourism information on ASEAN, introducing the 50 special packages that feature exciting adventures in the region.
As such, the ASEAN Pavilion received 'The Best Tourism Publicity Award' for tis effective and creative ways to promote ASEAN as a single tourism destination.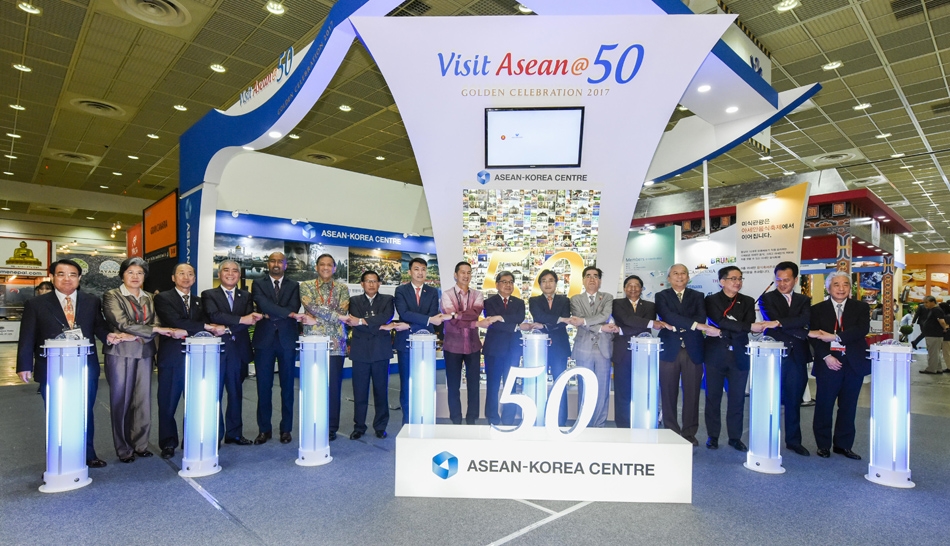 ▲ Opening ceremony of the ASEAN Tourism Promotional Pavilion | COEX, Seoul
▲ VIP participation in the ASEAN Map Quiz event | COEX, Seoul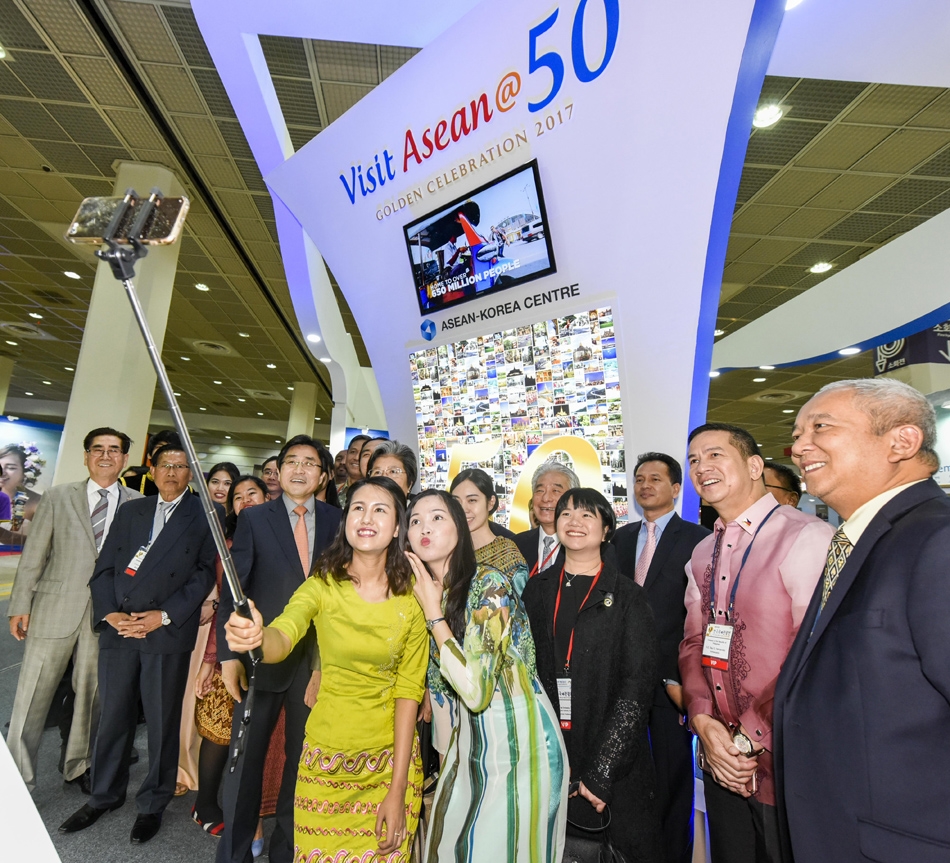 ▲ VIP participation in the SNS Photo upload event | COEX, Seoul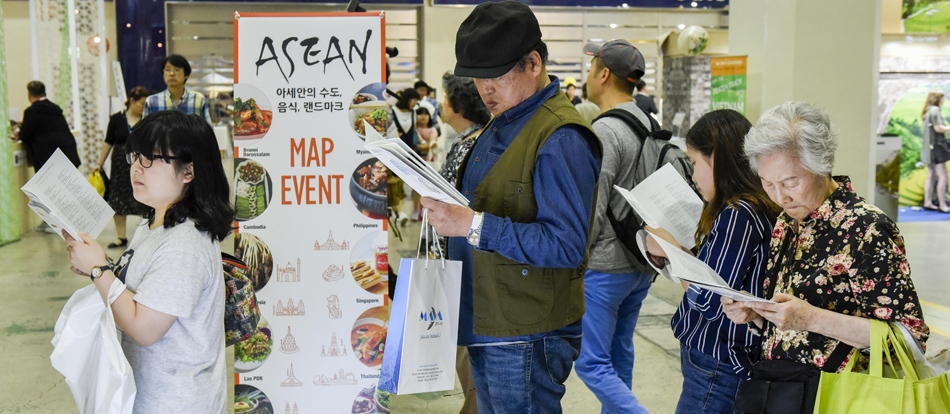 ▲ Visitors line up for ASEAN Map Quiz event while studying about the ASEAN | COEX, Seoul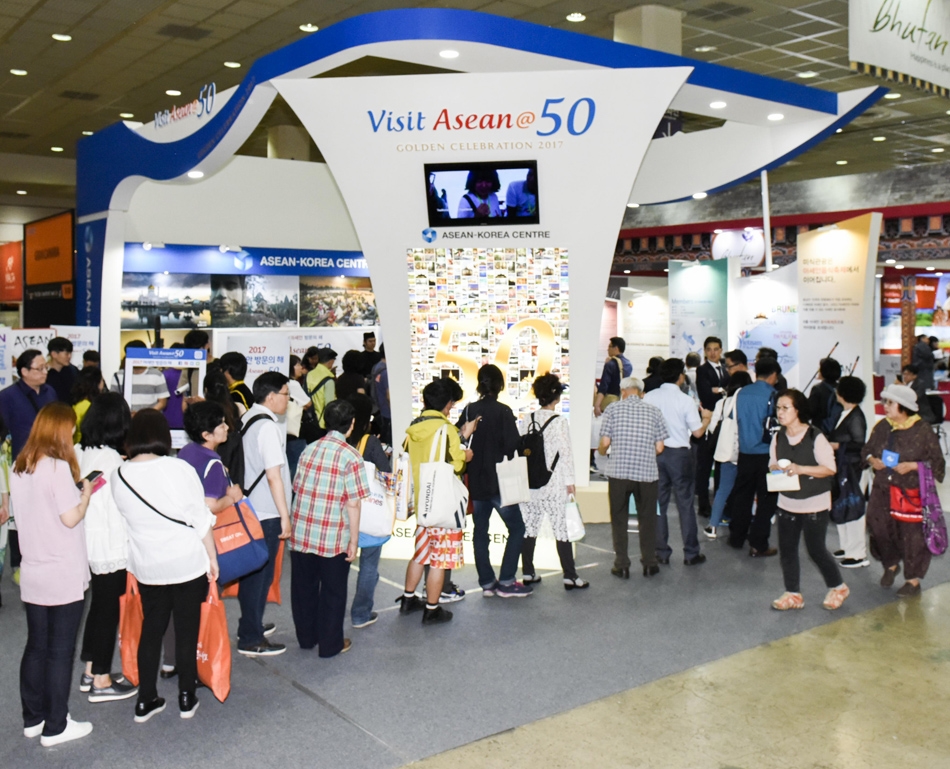 ▲ Visitors line up for ASEAN Map Quiz event while studying about the ASEAN | COEX, Seoul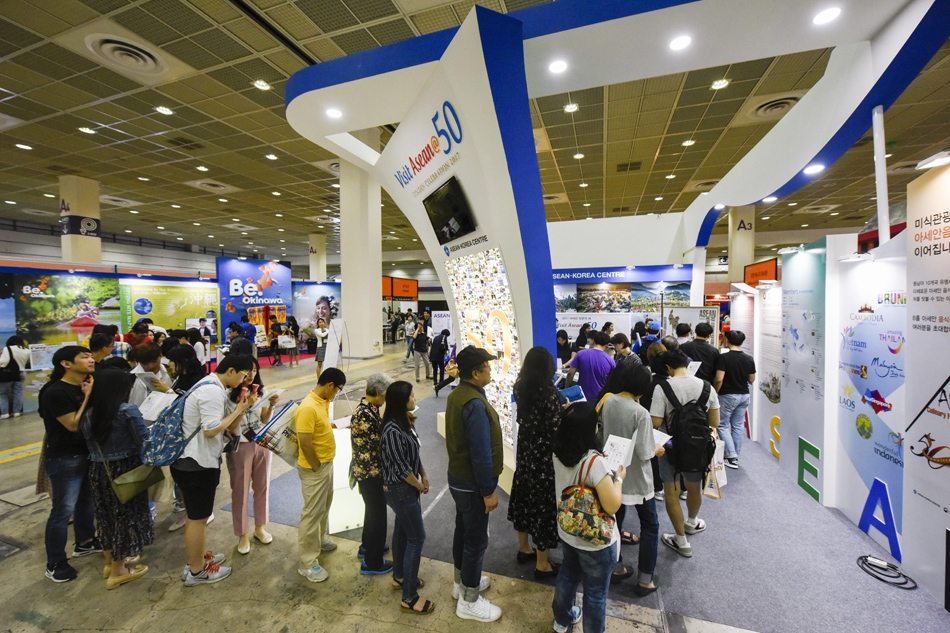 ▲ Visitors line up for ASEAN Map Quiz event while studying about the ASEAN | COEX, Seoul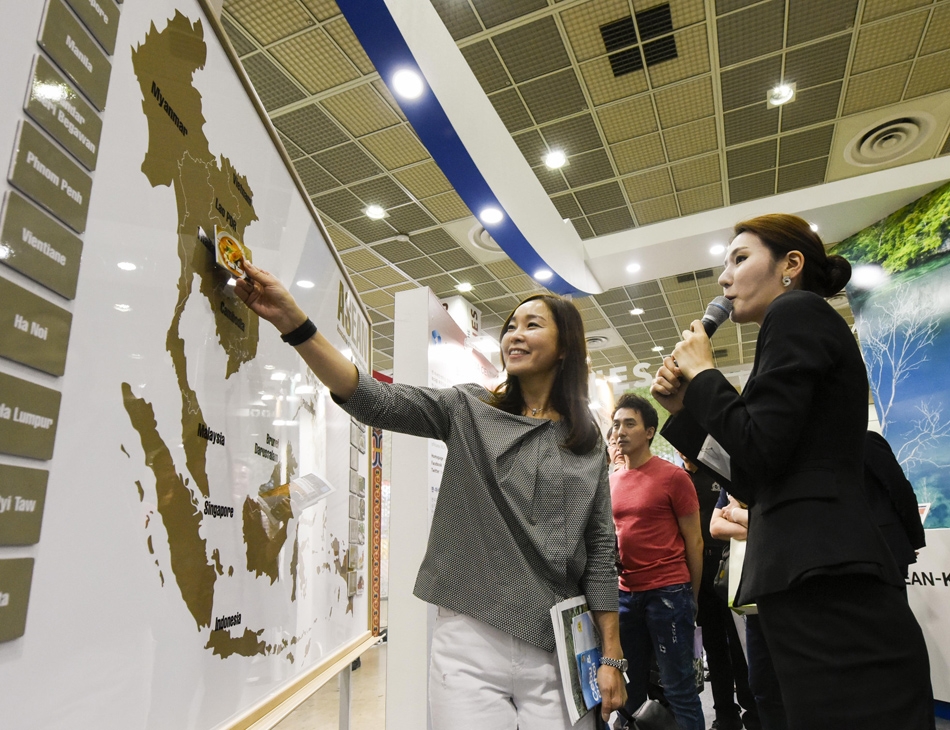 ▲ Participation in the ASEAN Map Quiz event | COEX, Seoul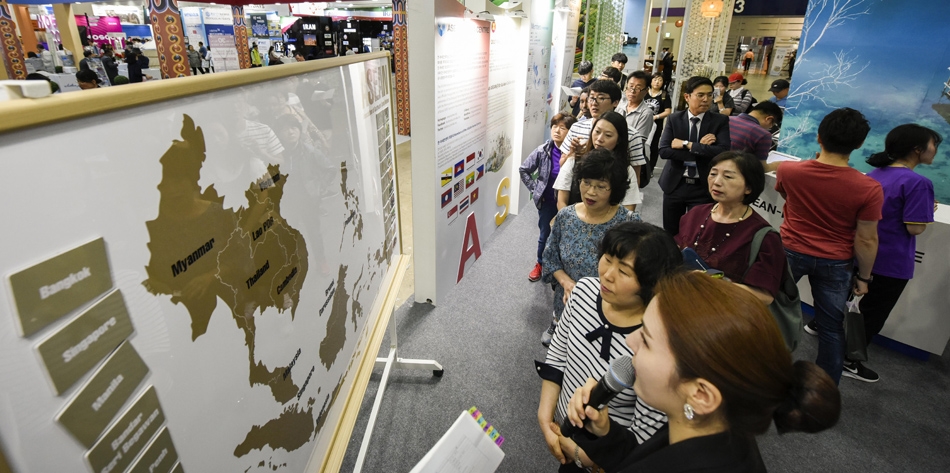 ▲ Participation in the ASEAN Map Quiz event | COEX, Seoul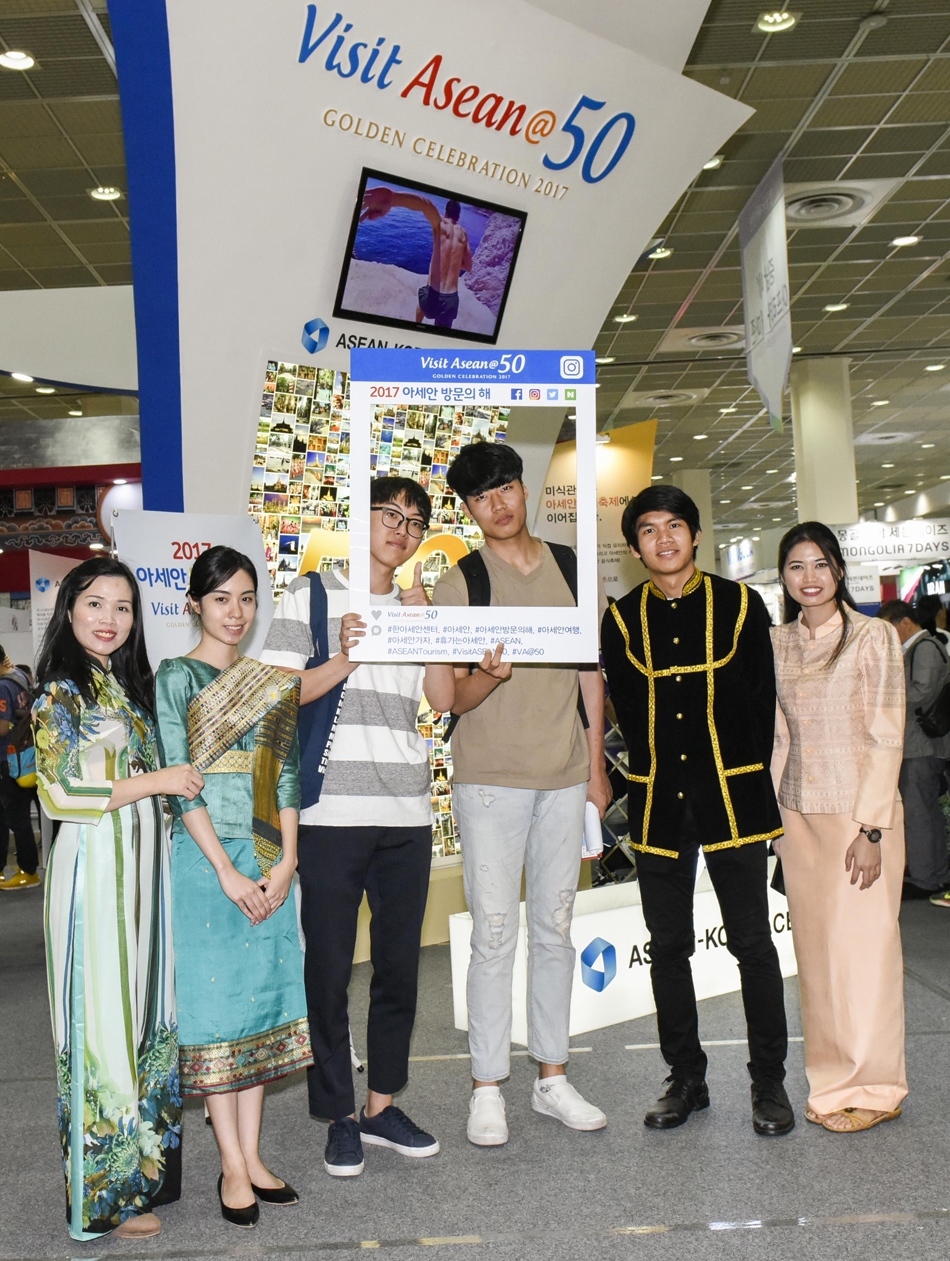 ▲ SNS Photo Upload events (Moving Frame and Photo Wall) | COEX, Seoul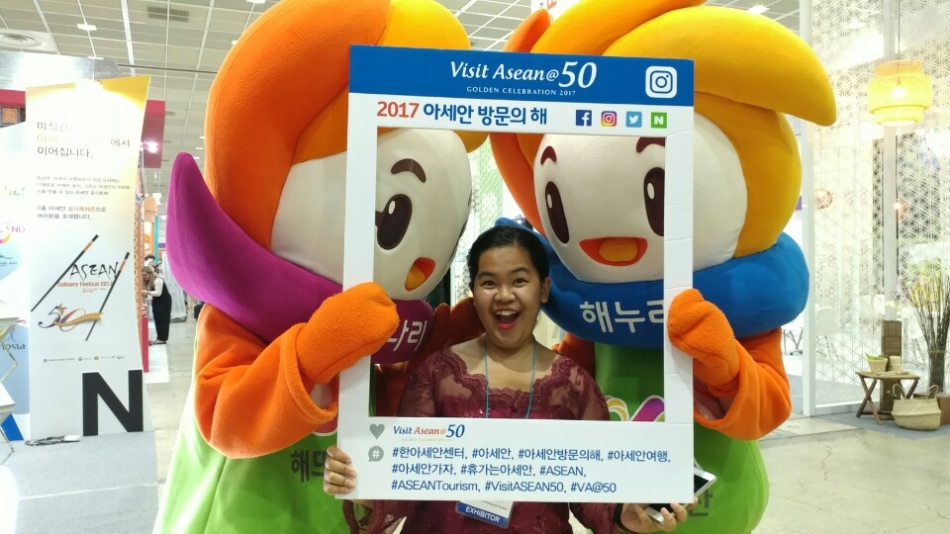 ▲ SNS Photo Upload events (Moving Frame and Photo Wall) | COEX, Seoul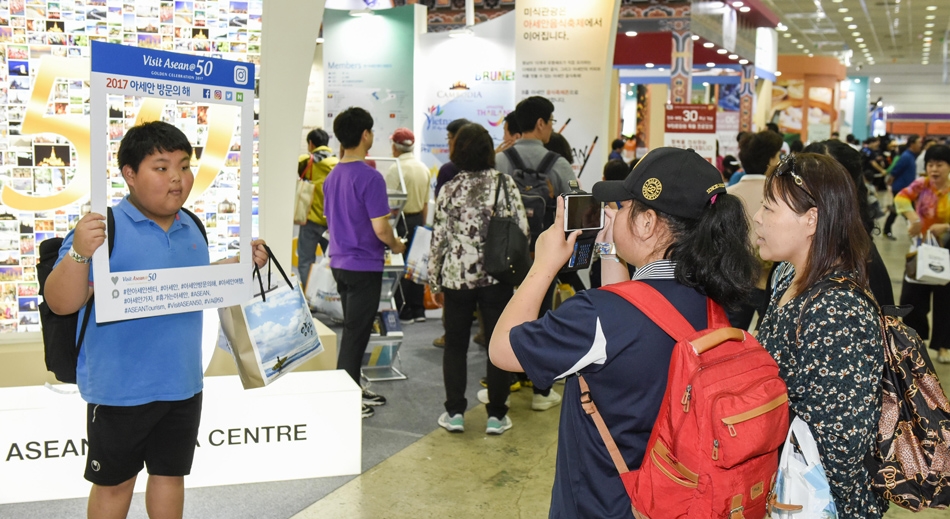 ▲ SNS Photo Upload events (Moving Frame and Photo Wall) | COEX, Seoul
▲ SNS Photo Upload events (Moving Frame and Photo Wall) | COEX, Seoul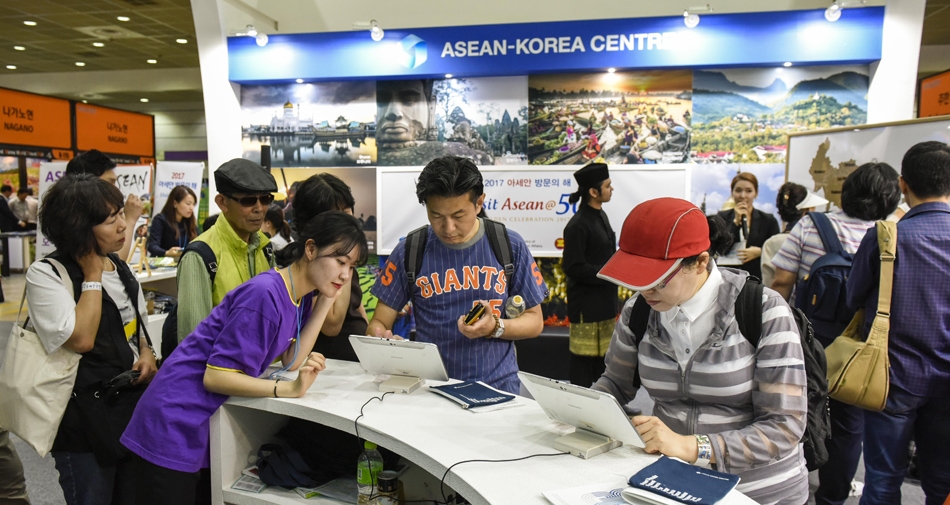 ▲ Survey | COEX, Seoul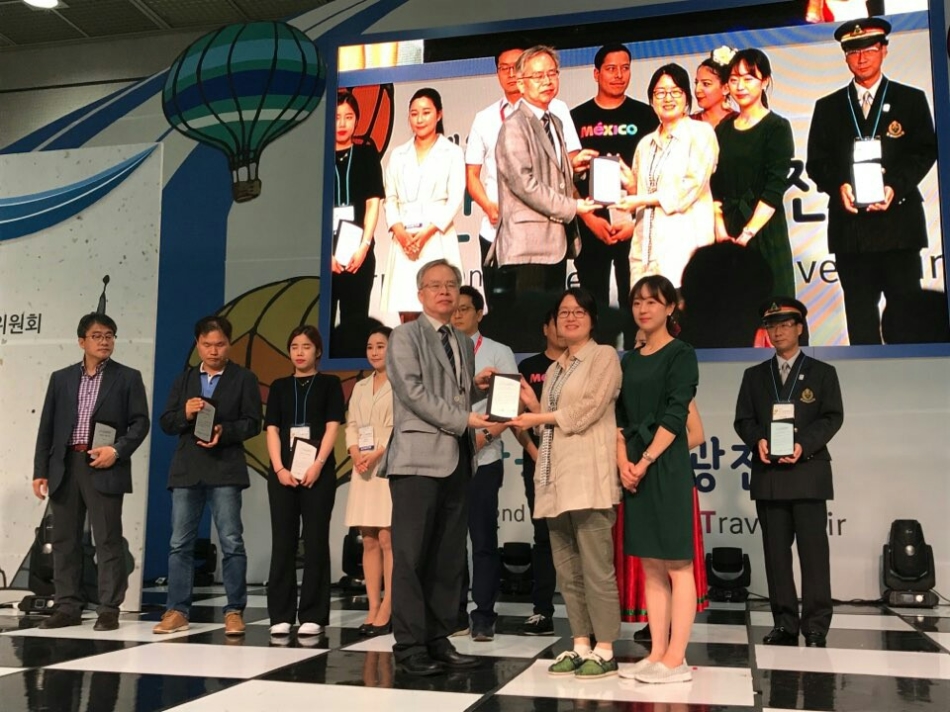 ▲ The Centre received the 'Best Tourism Publicity Award' | COEX, Seoul