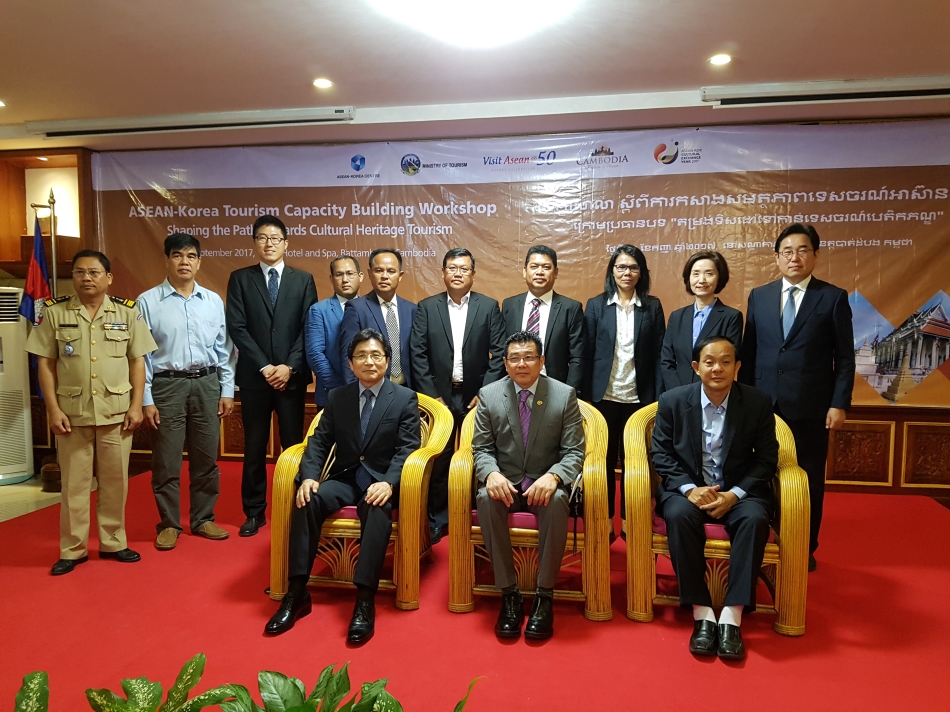 ▲ Group photo | Battambang, Cambodia
On 12 September 2017, the ASEAN-Korea Tourism Capacity Building Workshop was held in Battambang, together with the Ministry of Tourism of Cambodia. Under the theme, 'Shaping the Path Towards Cultural Heritage Tourism', the Workshop was organized to strengthen the capacity of Cambodian tourism professionals as well as to support the development of Cambodian cultural heritage tourism industry, helping to provide demand-driven tourism products and services to Korean travelers.
The Workshop sessions delivered by Korean experts were themed 'Promoting Sustainable Tourism in Battambang as a Cultural Heritage Destination', 'Korean Culture: Insights on Tourists' and 'Branding Battambang: Tourism Products for Koreans'. Approximately 130 tourism professionals from both the private and public sectors attended the Workshop to better understand the characteristics and needs of Korean tourists and their changing trends through lectures, so that Battambang could appeal to a larger Korean tourist population.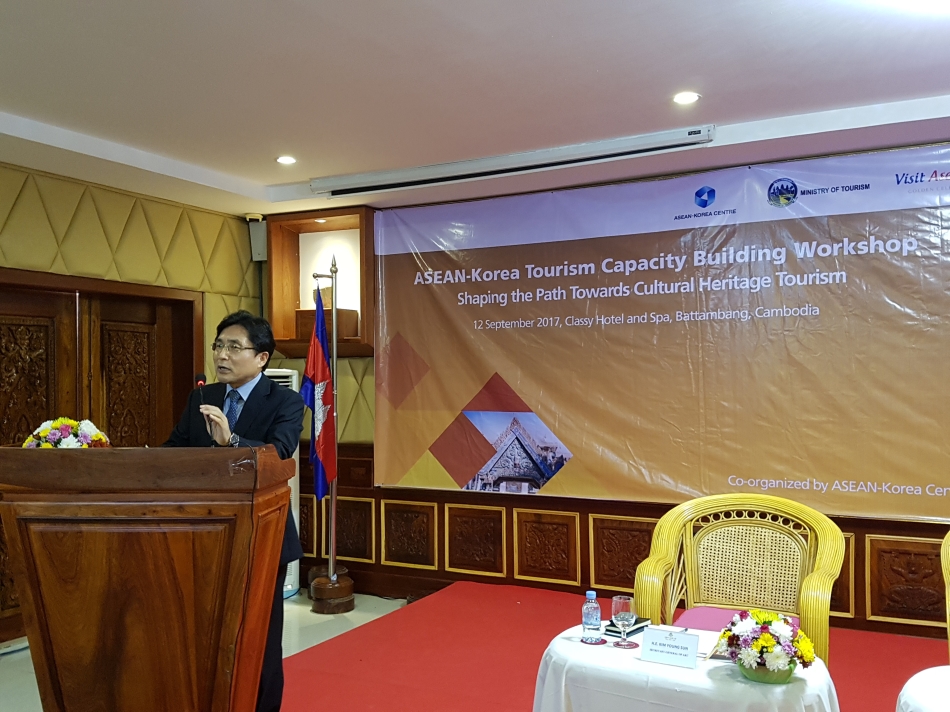 ▲ Secretary General Kim Young-sun during his opening remarks | Battambang, Cambodia
▲ Under-Secretary of State H.E. Ok Darariddh of Ministry of Tourism of Cambodia during opening remarks | Battambang, Cambodia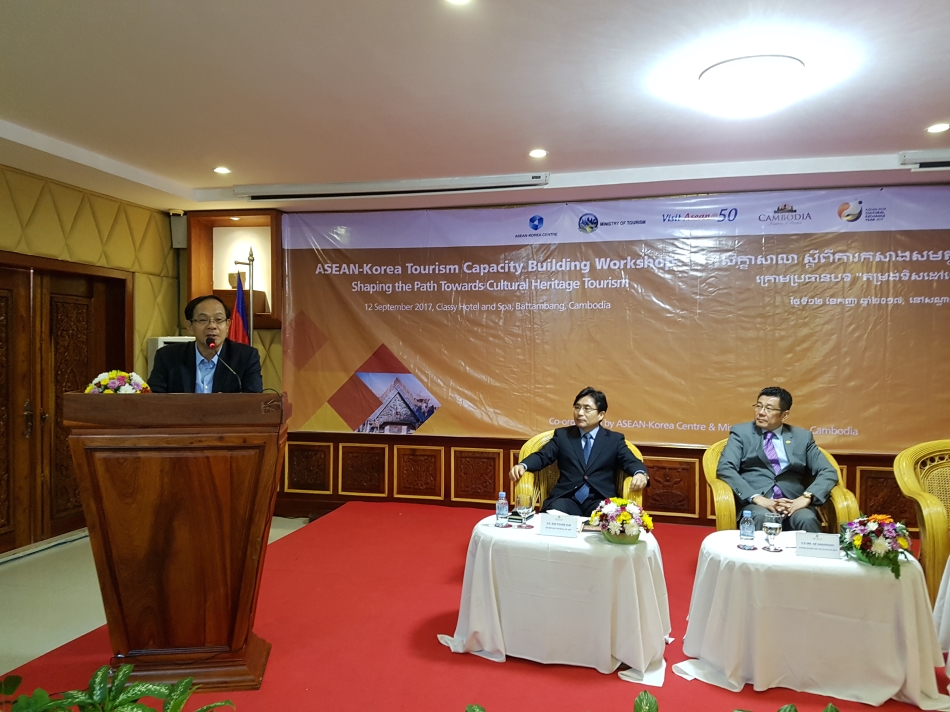 ▲ Deputy Governor of Battambang, H.E. Nhoun Ratanak during opening remarks | Battambang, Cambodia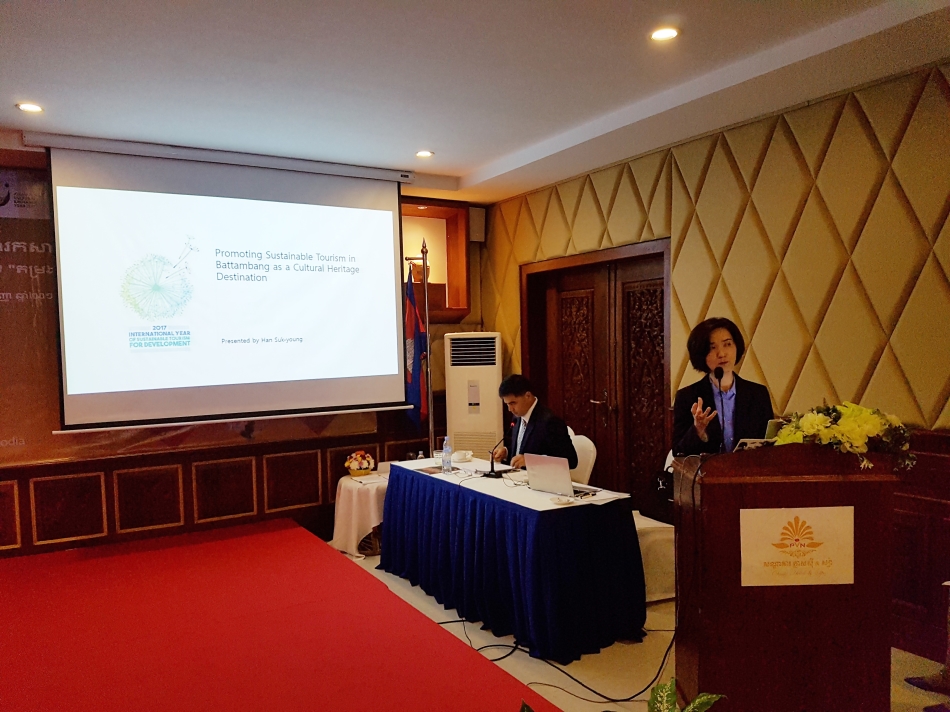 ▲ Professor Han Suk-young during her lecture | Battambang, Cambodia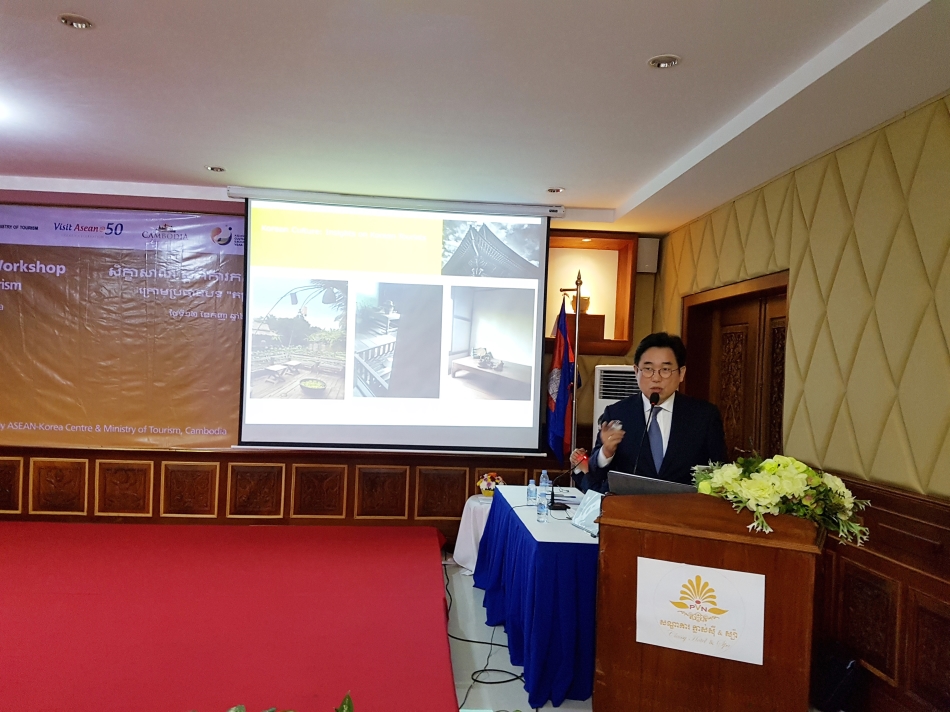 ▲ Dr. Baek Seung-woo during his lecture | Battambang, Cambodia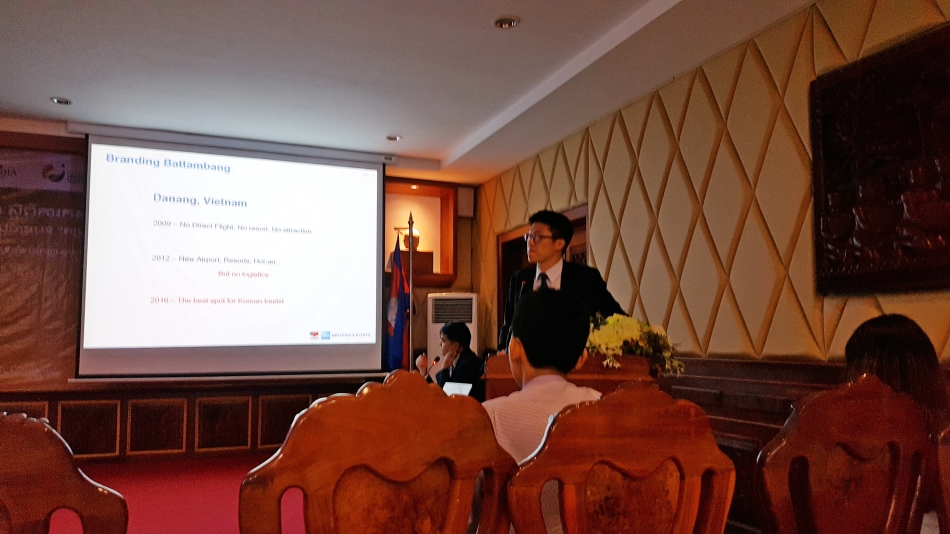 ▲ Mr. Moon Young-bae during his lecture | Battambang, Cambodia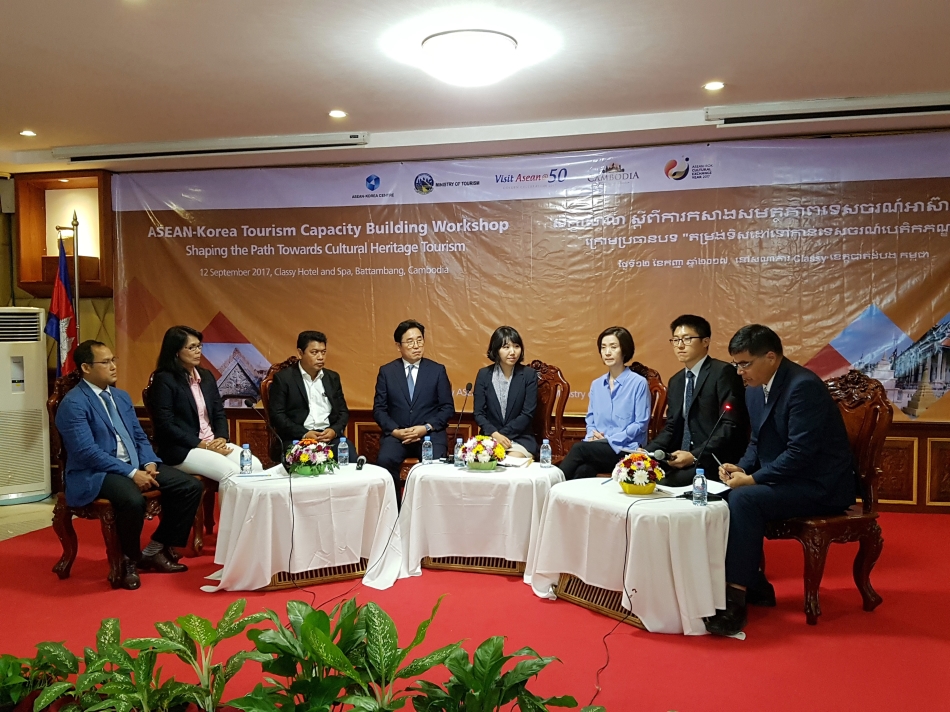 ▲ Panel Discussion | Battambang, Cambodia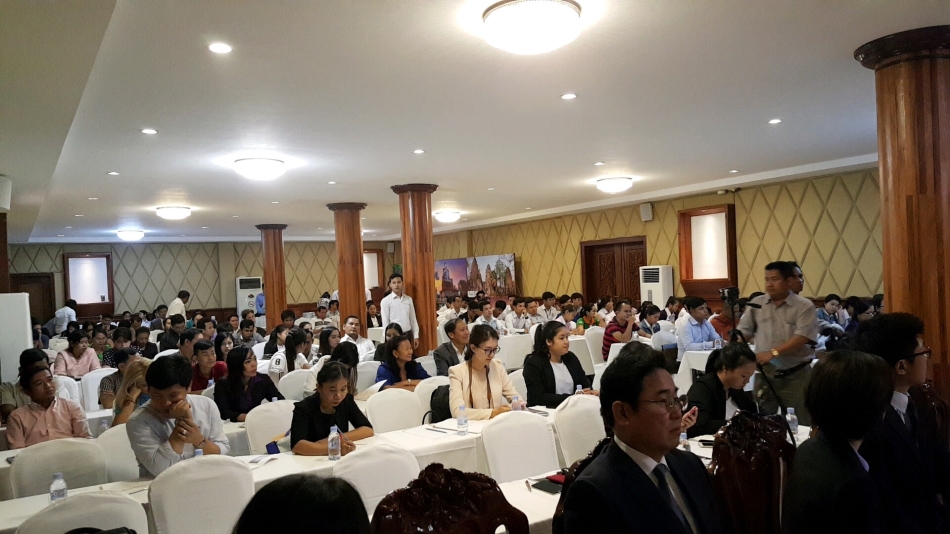 ▲ Participants at the workshop | Battambang, Cambodia