The ASEAN-Korea Centre (AKC) participated in the ASEAN Tourism Forum (ATF) 2020 from 12 to 16 January in Bandar Seri Begawan, Brunei Darussalam. The Ministry of Primary Resources and Tourism of Brunei Darussalam hosted the forum conducting the 23rd ASEAN Tourism Ministers meeting, related meetings, and events such as TRAVEX and ASEAN Tourism Awards Ceremony.
Themed "ASEAN ? Together Towards a Next Generation of Travel", the forum provided a platform to share information, exchange ideas and discuss ASEAN-wide tourism policies, strategies, agreements, standards, and campaigns, which may provide a common framework to accelerate the development of the regional tourism sector and to better promote ASEAN as a single tourism destination.
AKC took the opportunity to present on the activities of FY2019 and planned programs for FY2020. Through the Forum, the AKC updated on the latest developments and statistics of ASEAN and Korea, and strengthen its networks with each National Tourism Organization (NTO), key tourism stakeholders at the regional and global level. On the sidelines, the AKC organized bilateral and trilateral meetings with cooperating ASEAN Centers and NTOs to enhance and diversify its partnership.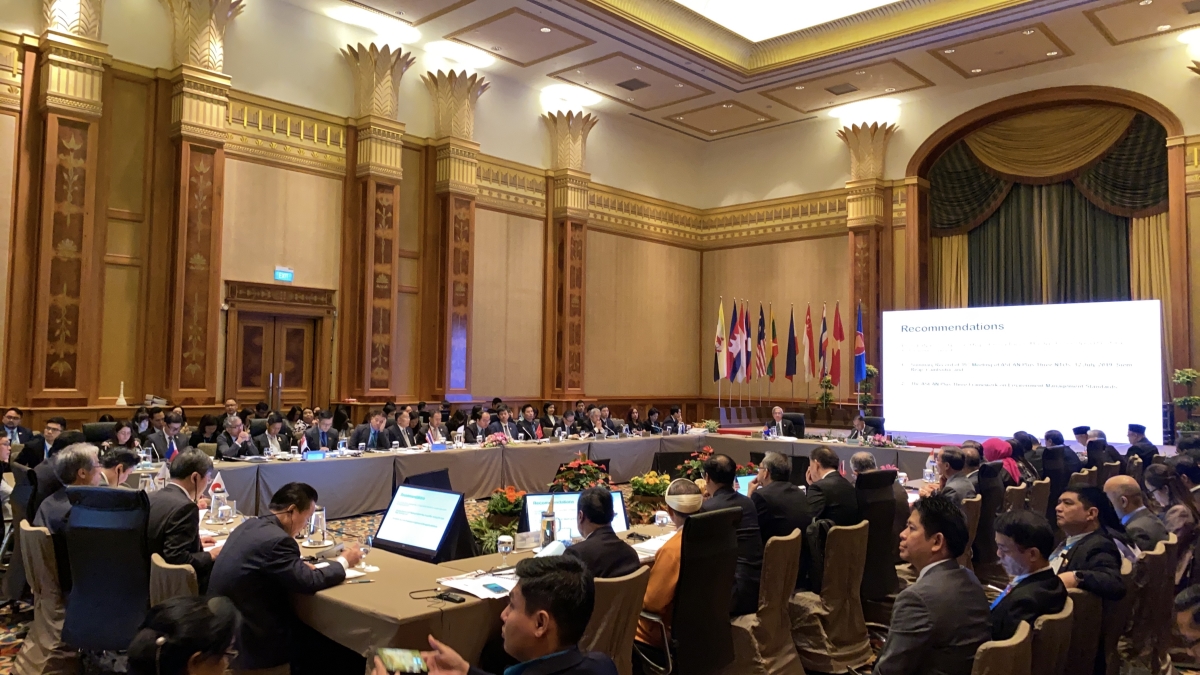 ▲ 23rd ASEAN Tourism Ministers Meeting
▲ Bilateral Meeting with the Singapore Tourism Board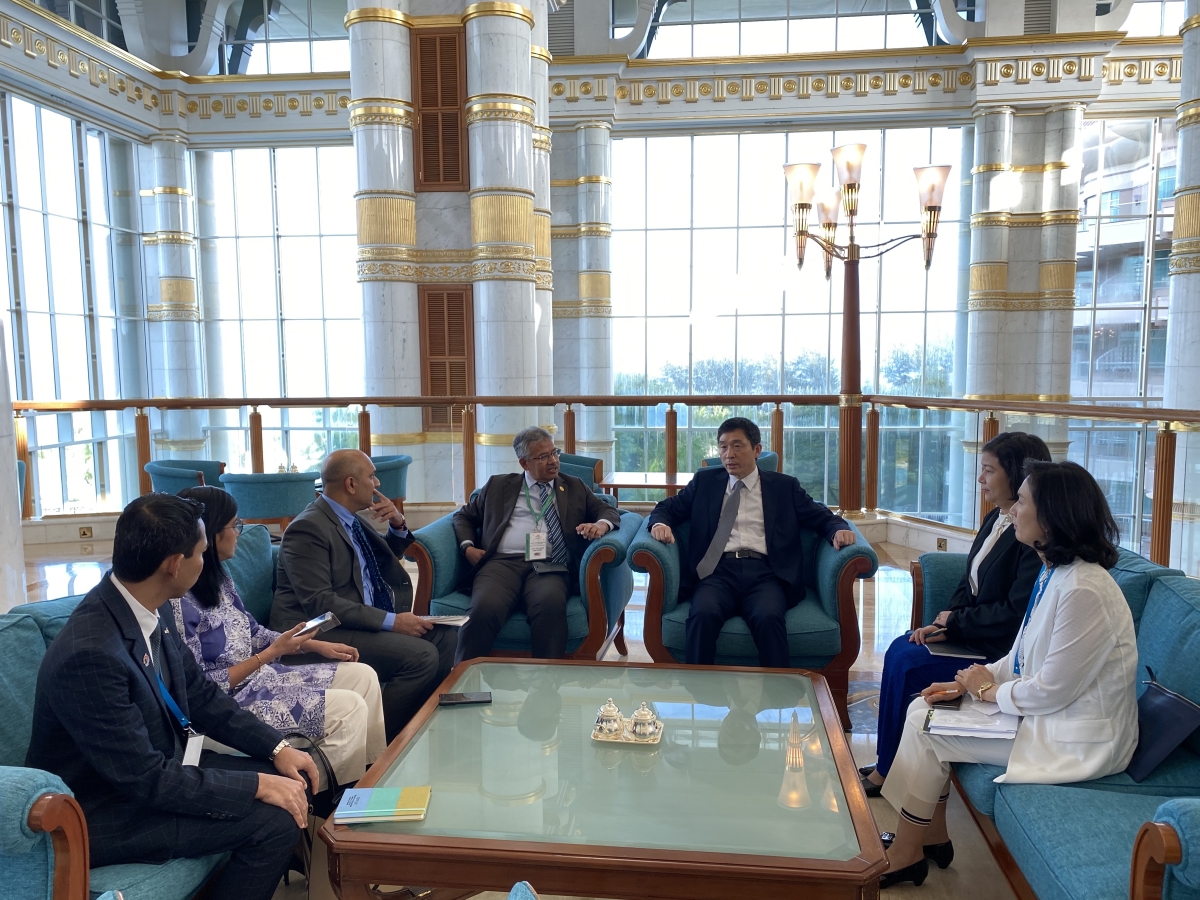 ▲ Bilateral Meeting with the Ministry of Tourism, Arts and Culture of Malaysia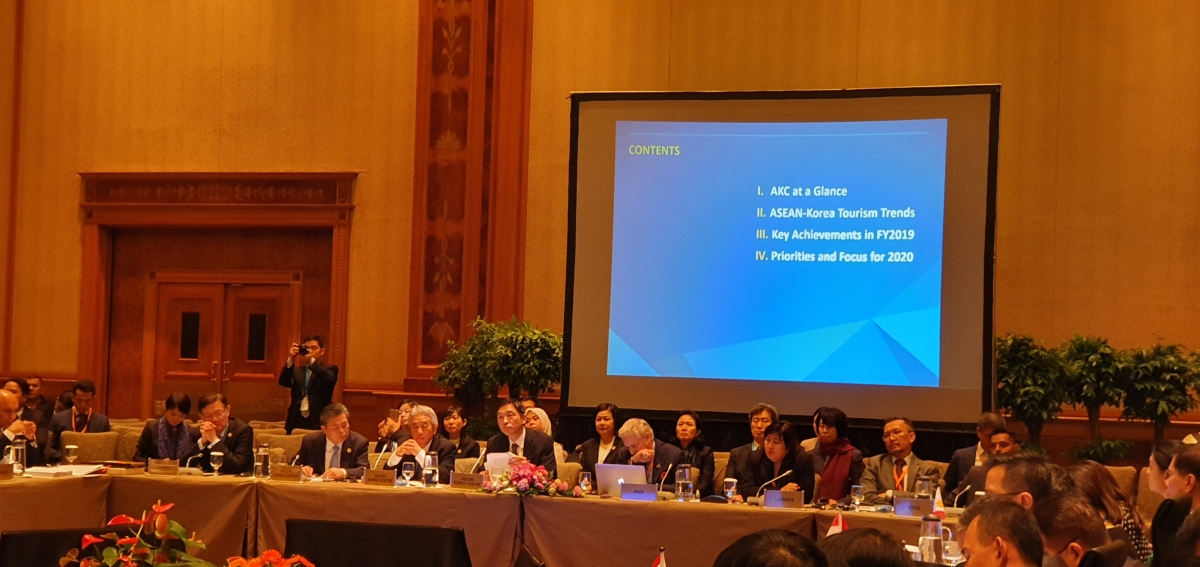 ▲ Secretary-General of AKC Lee-Hyuk at the meeting