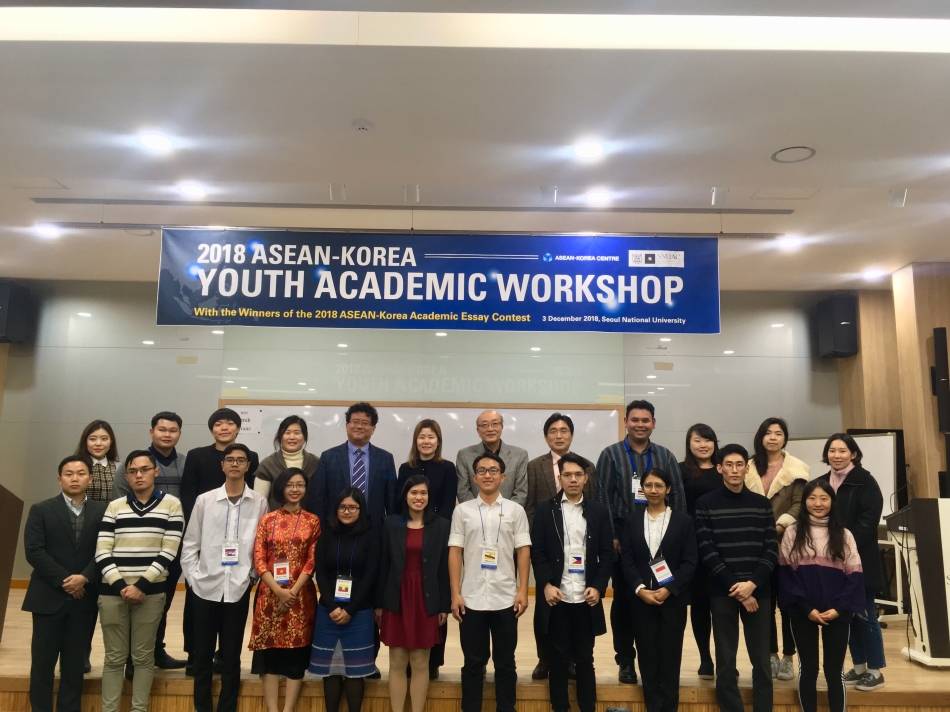 ▲ 2018 ASEAN-Korea Youth Academic Workshop | Seoul National University Asia Center
The ASEAN winners of the 2018 ASEAN-Korea Academic Essay Contest was participated in the Study Trip to Korea from 30 November to 4 December 2018. During the trip, the 10 ASEAN winners met with the Korean winners, and participated in a series of events and site visits.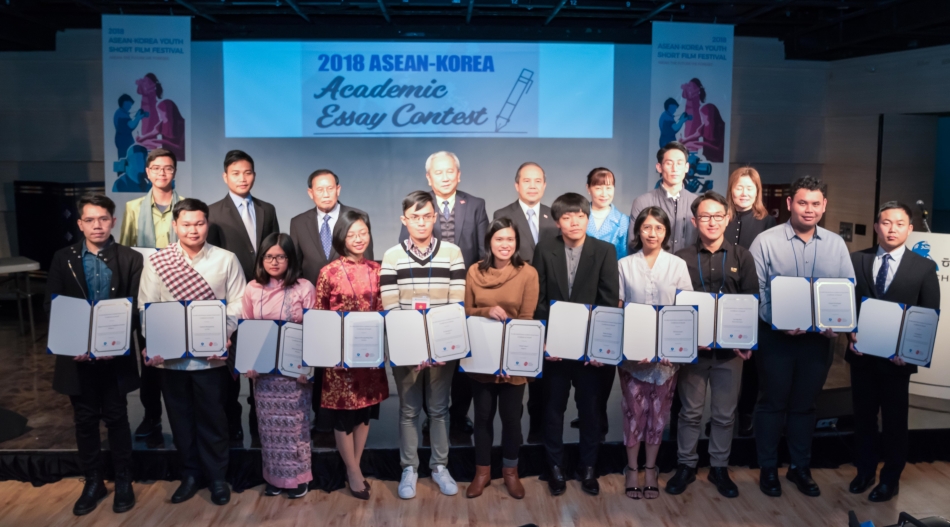 ▲ Awarding Ceremony | Seoul Global Cultural Center
On 1 December, the winners were awarded with the winning certificates from Mme. Jang Yeunju, Deputy Secretary General of the ASEAN-Korea Centre, H.E. Khamsouay Keodalavong, Ambassador of Lao PDR, H.E. Singtong Lapisatepun, Ambassador of Thailand, H.E. Nguyen Vu Tu, Ambassador of Viet Nam and Dr. Joeffrey M. Calimag, professor of the University of Ulsan and a member of the Evaluation Committee.
The winners also participated in the 2018 ASEAN-Korea Youth Short Film Festival and the Yearend Celebration of the ASEAN Youth Network in Korea where they could network with other ASEAN students living in Korea.
On 3 December, the winners presented their winning essays at the 2018 ASEAN-Korea Youth Academic Workshop held at Seoul National University Asia Center, where they enjoyed vibrant discussions with other ASEAN and Korean students for deeper mutual understanding.
As part of the study trip, the winners visited the National Museum of Korean Contemporary History and ROK Ministry of Foreign Affairs where they could learn about Korea's history and development, as well as the New Southern Policy which aims to further enhance the ASEAN-Korea partnership. The winners also enjoyed rich cultures of Korea through Seoul City Exploration, visiting Gyeongbokgung and Changdeokgung Palaces, and experiencing Hanbok, Korean traditional clothing.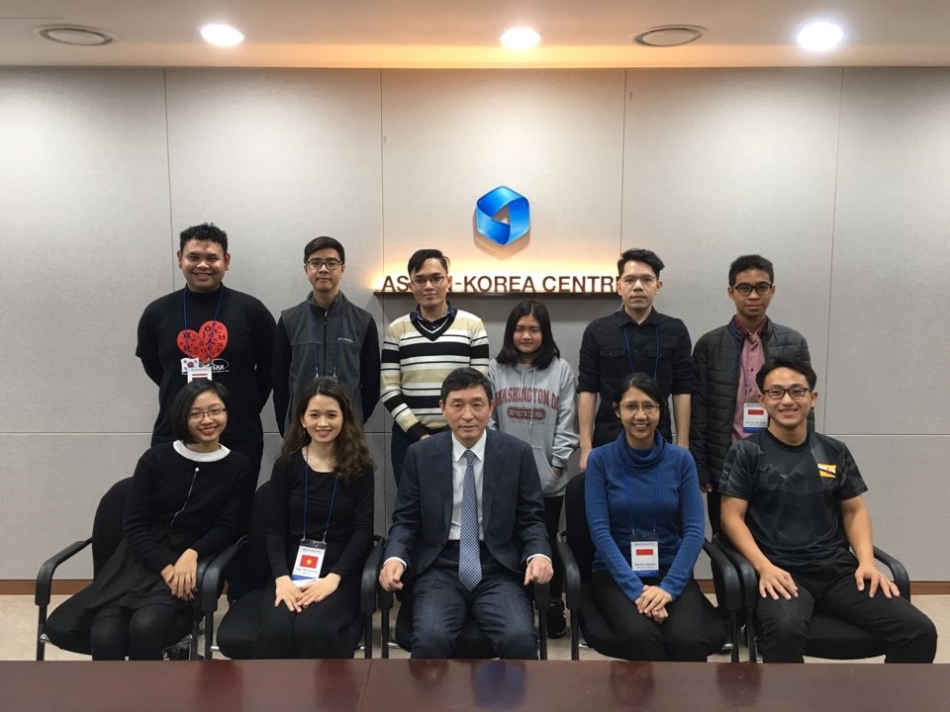 ▲ Meeting with H.E. Lee Hyuk, Secretary General of the ASEAN-Korea Centre | ASEAN-Korea Centre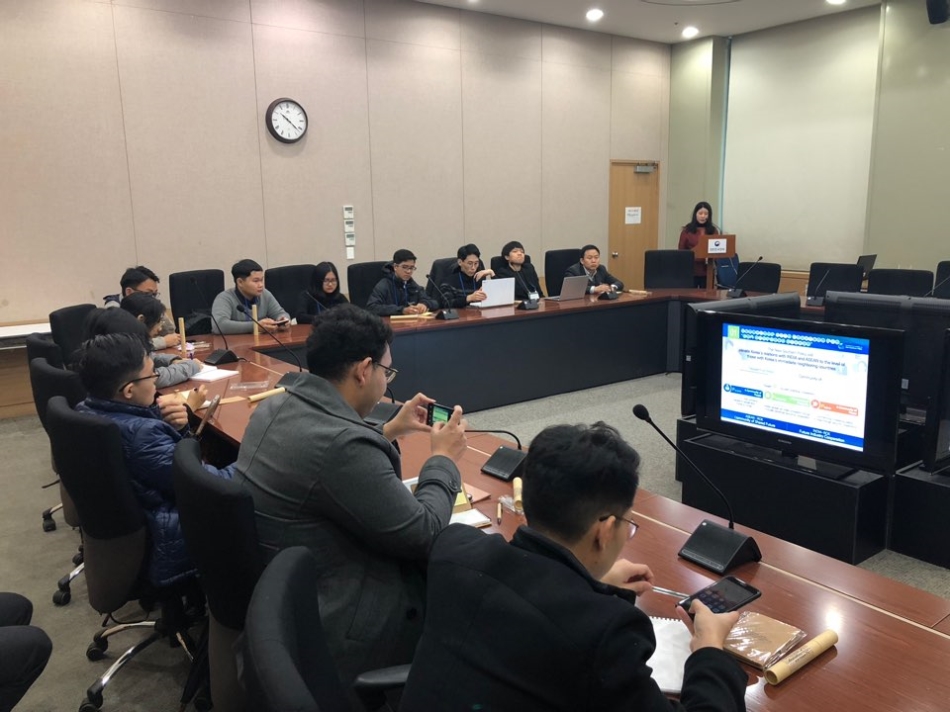 ▲ Visit to ROK MOFA | ROK Ministry of Foreign Affairs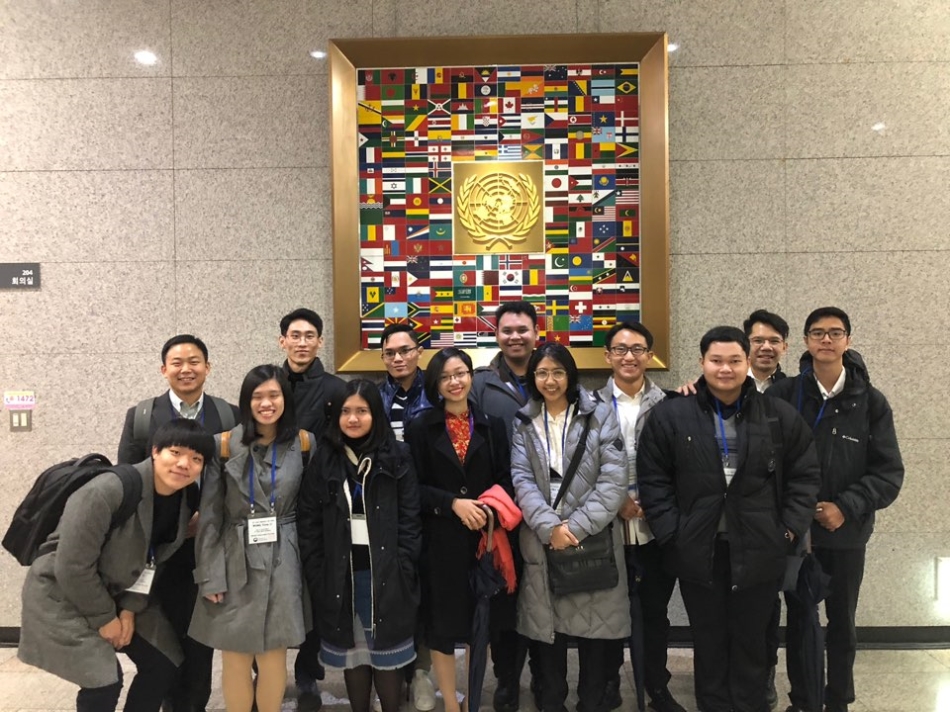 ▲ Visit to ROK MOFA | ROK Ministry of Foreign Affairs
▲ Visit to National Museum of Korean Contemporary History | National Museum of Korean Contemporary History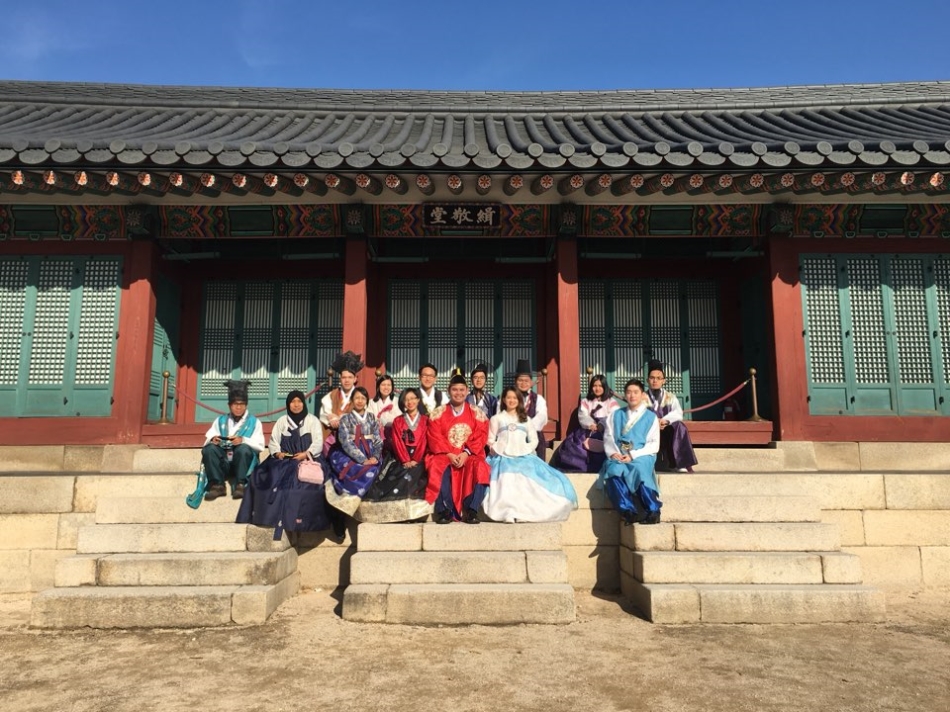 ▲ Seoul City Exploration | Gyeongbokgung Palace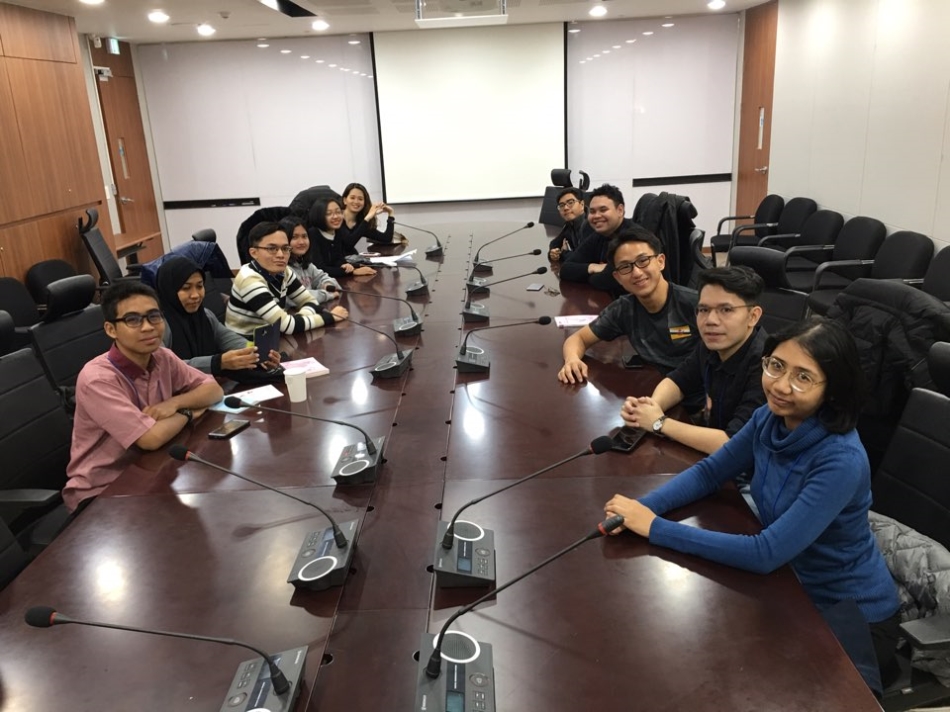 ▲ Visit to the ASEAN-Korea Centre | ASEAN-Korea Centre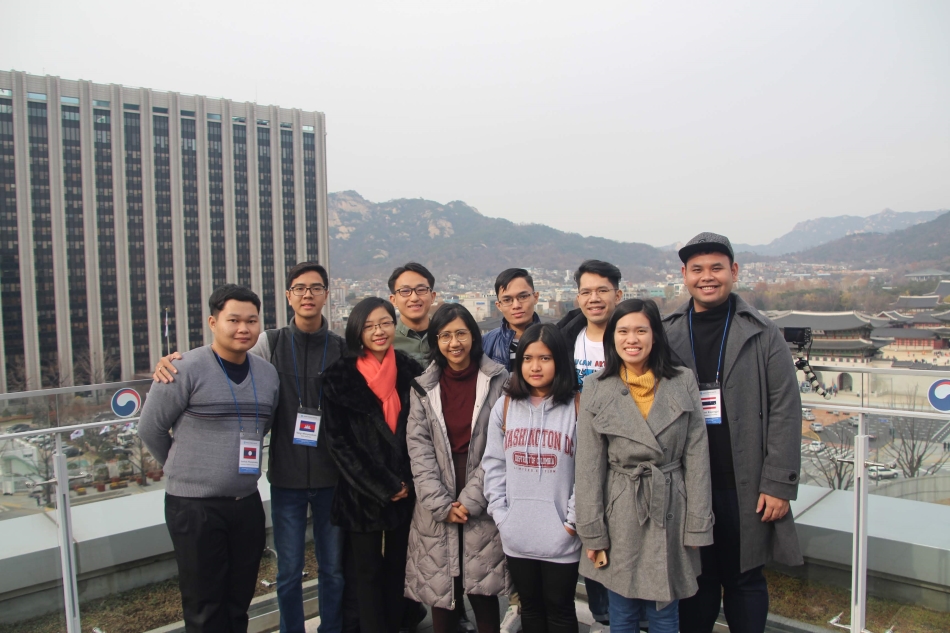 ▲ Seoul City Exploration | National Museum of Korean Contemporary History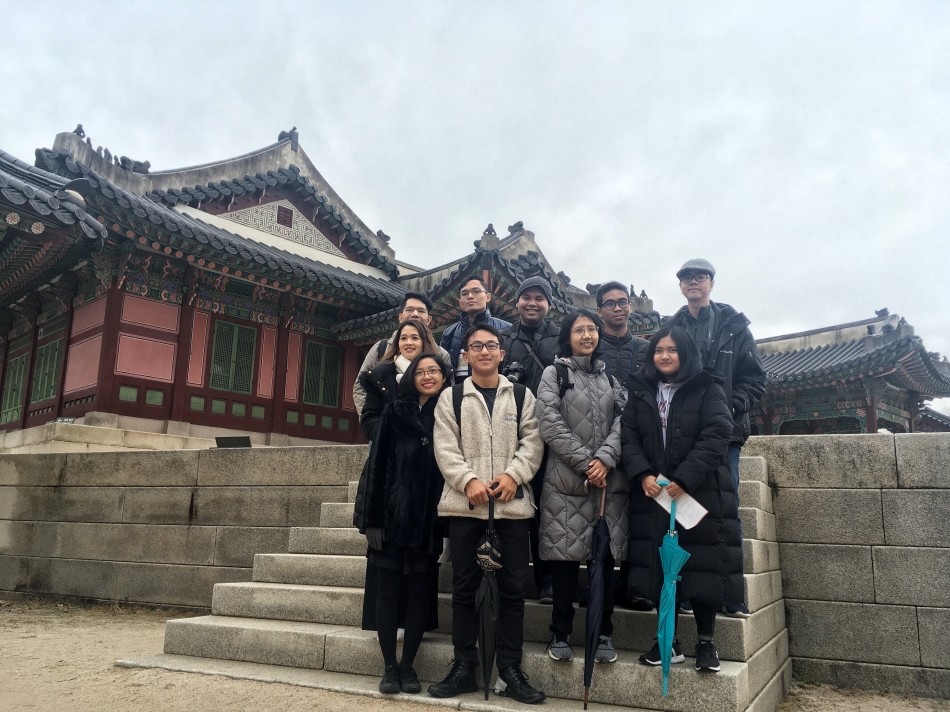 ▲ Seoul City Exploration | Changdeokgung Palace