The ASEAN-Korea Centre, together with Maekyung Media Group, organized the Awarding Ceremony for the 5th ASEAN Entrepreneur Award at Shilla Hotel on 16 September
The ASEAN Entrepreneur Award, organized on the occasion of the annual World Knowledge Forum, aims to introduce outstanding ASEAN Entrepreneurs and Companies to the Korean public, as well as strengthening business ties between ASEAN and Korea. The winners this year were nominated by ASEAN Embassies in Korea and went through rigorous evaluation process.
Winners this year are Mr. Rachmat Kaimuddin, CEO of Bukalapak, also known as "Amazon of Southeast Asia" (Indonesia), Mr. Pham Nam Long, CEO of Abivin (Vietnam), a logistics solutions startup, and Ms. Nang Kham Noung, Deputy CEO of Myanmar's largest private bank KBZ Bank.
Due to social distancing measures as a result of COVID-19, the Ceremony this year took place both on and off-line. As awardees were not able to join off-line, Ambassadors of the three winning countries, Indonesia, Myanmar and Vietnam, received the award on behalf of the winners. The winners delivered their award acceptance speech through pre-recorded videos.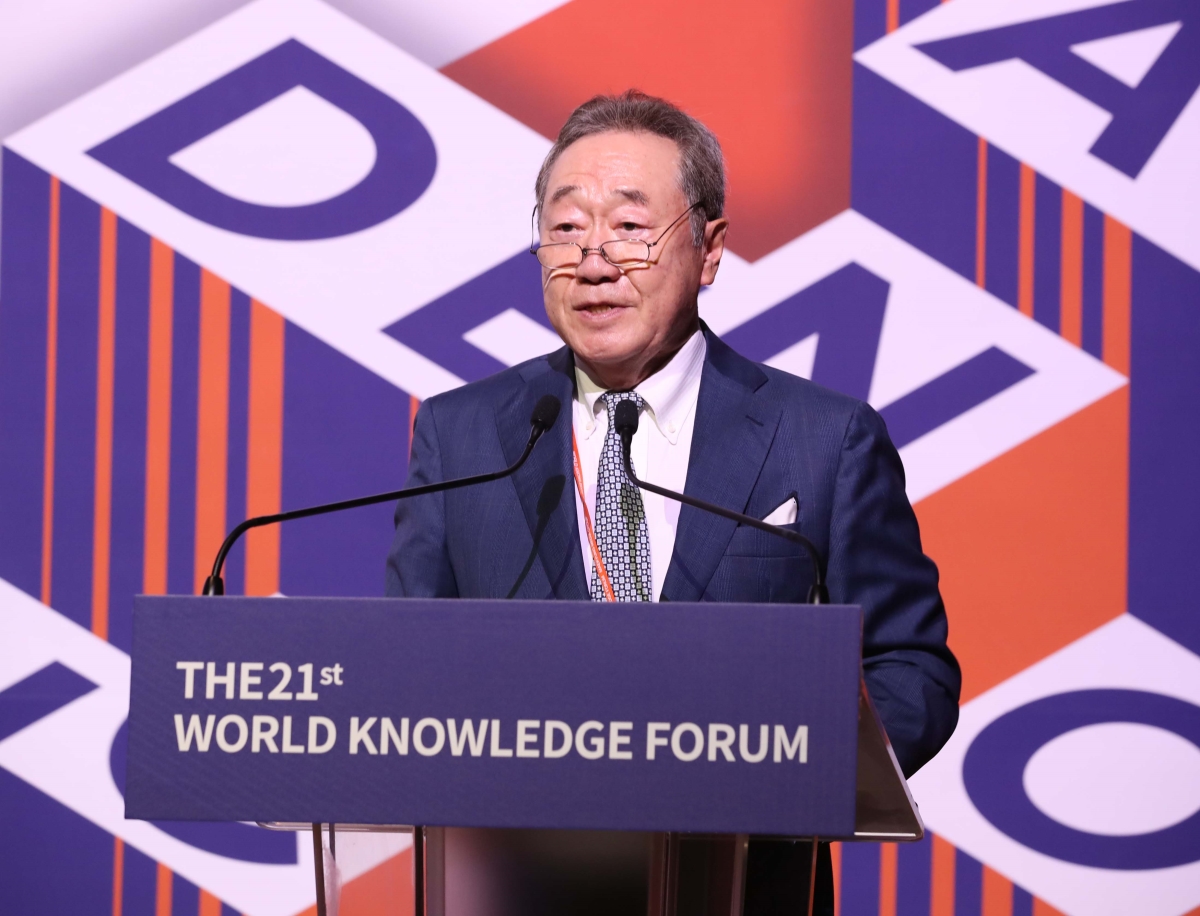 ▲ Opening remarks by Dr. Chang Dae-hwan, Chairman of Maekyung Media Group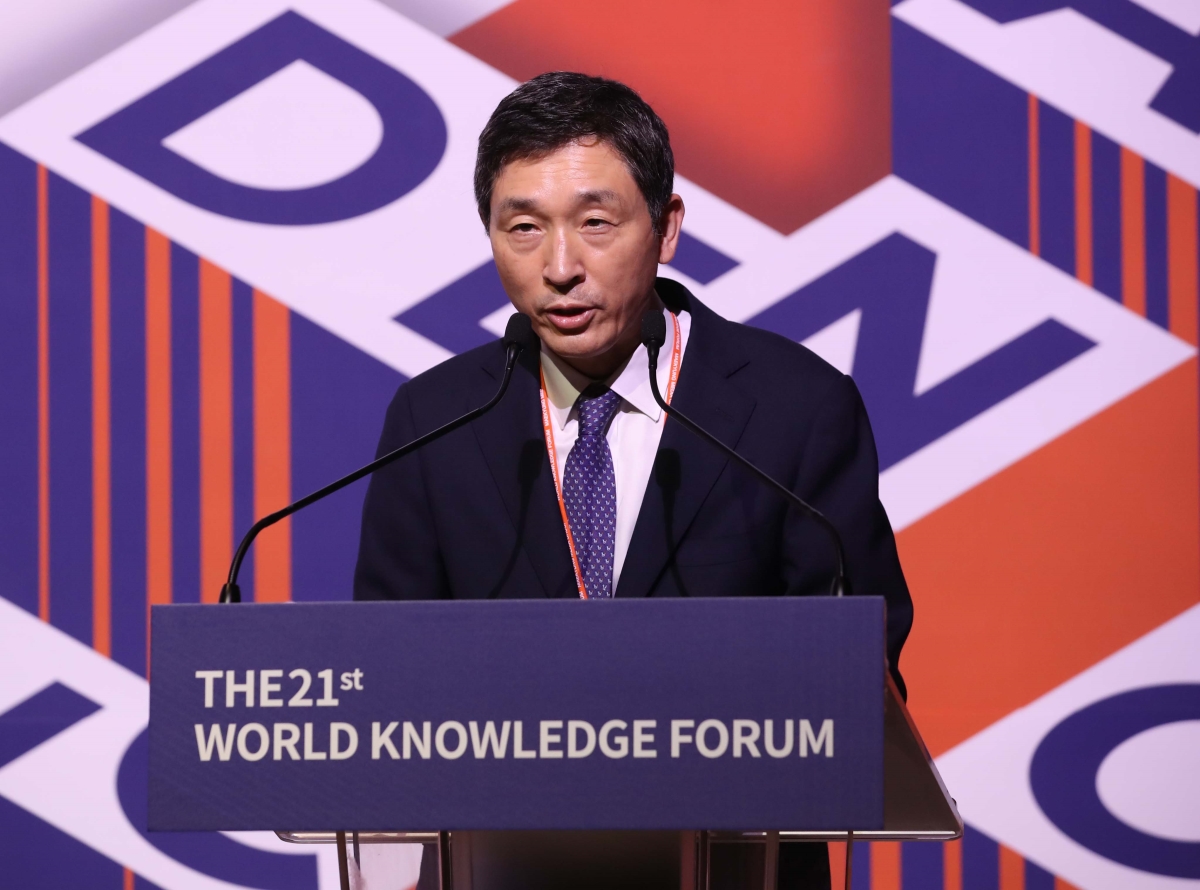 ▲ Congratulatory remarks by H.E. Lee Hyuk, Secretary General of ASEAN-Korea Centre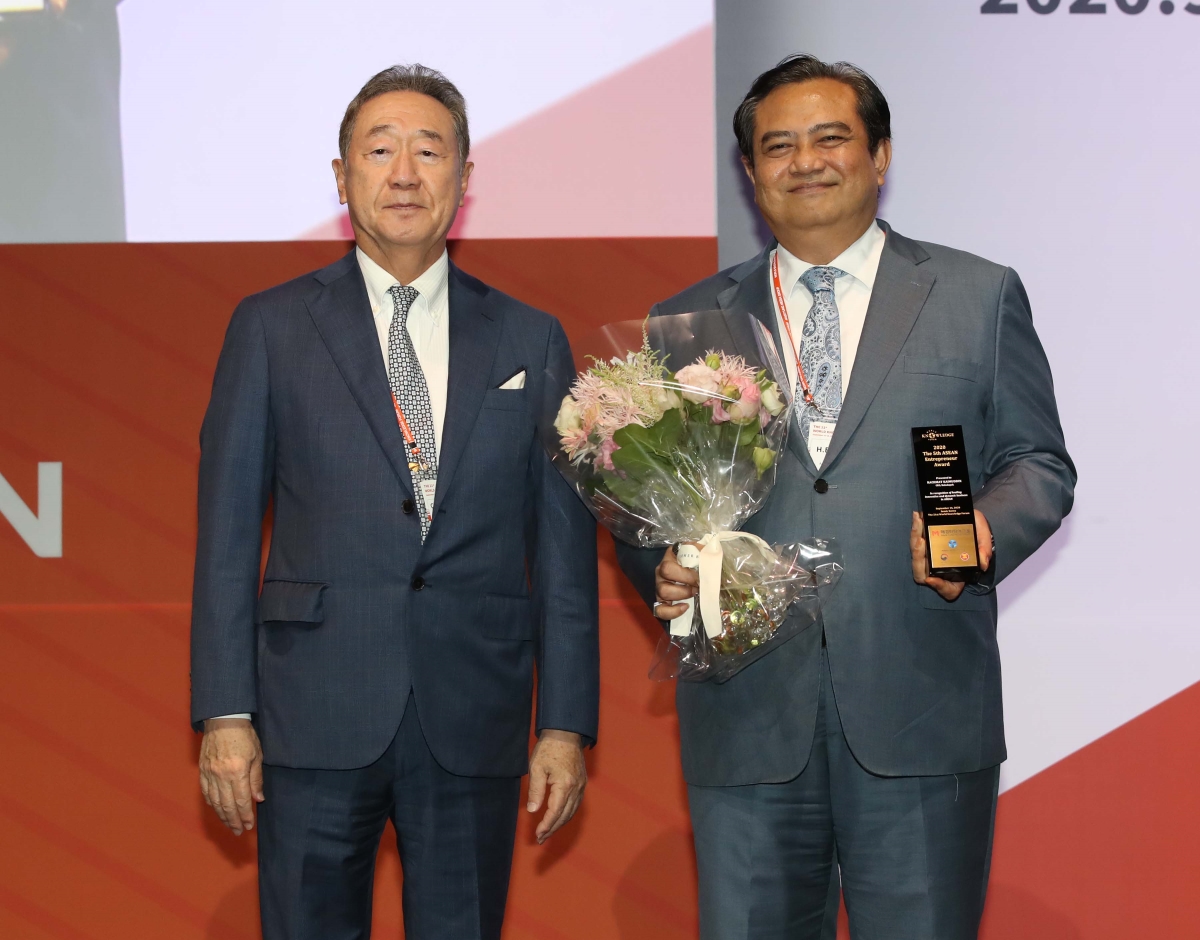 ▲ H.E. Umar Hadi, Ambassador of Indonesia, receiving the award on behalf of Mr. Rachmat Kaimuddin, CEO of Bukalapak
▲ H.E. Nguyen Vu Tung, Ambassador of Vietnam, receiving the award on behalf of Mr. Pham Nam Long, CEO of Abivin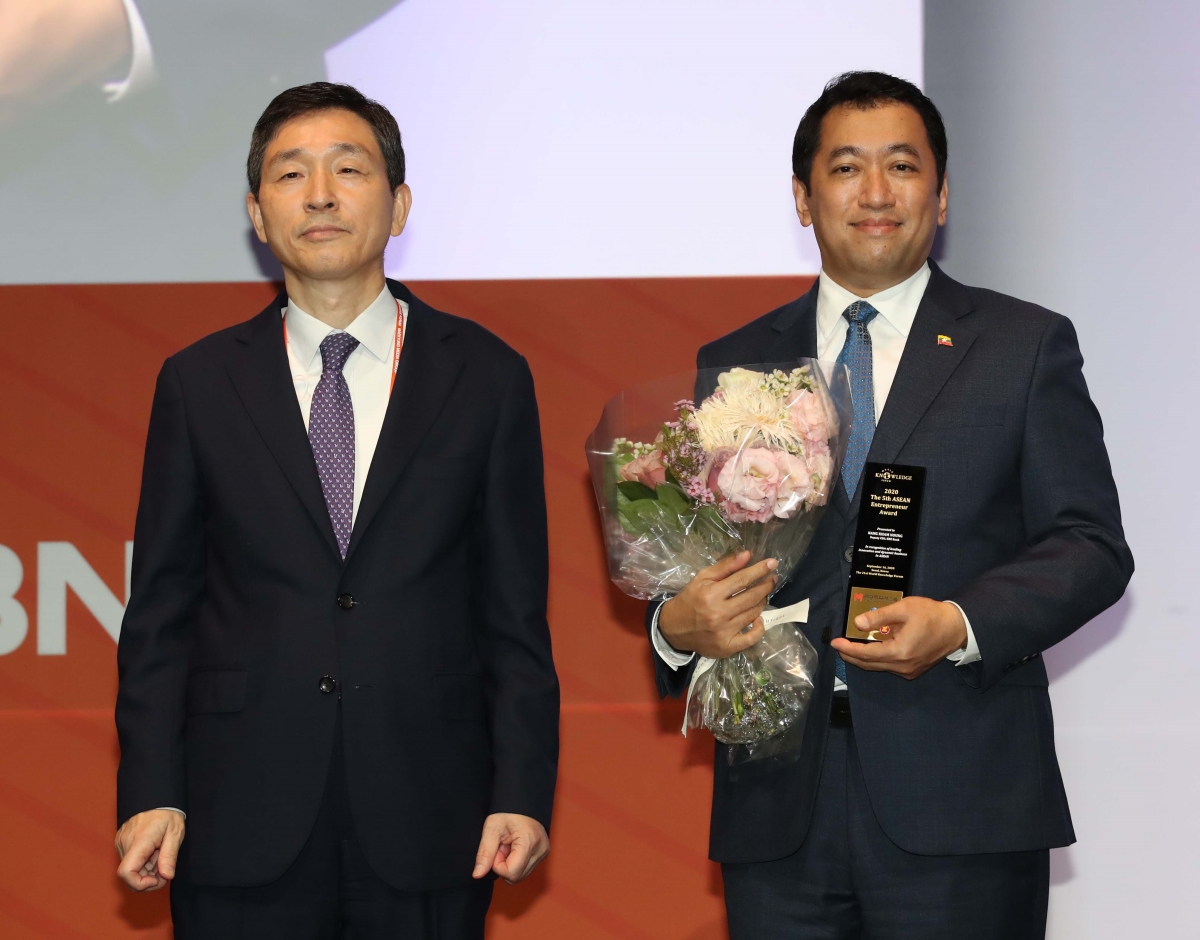 ▲ H.E. Thank Sin, Ambassador of Myanmar, receiving the award on behalf of Ms. Nang Kham Noung, Deputy CEO of KBZ Bank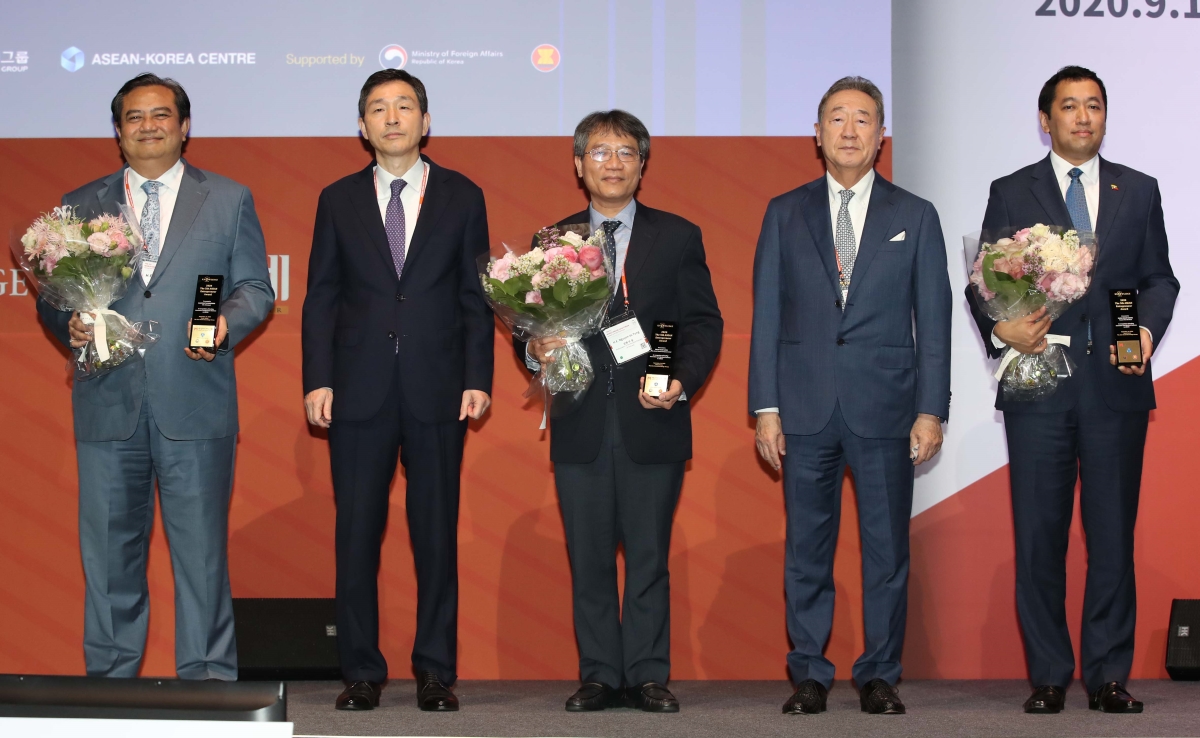 ▲ Group photo