The ASEAN-Korea Centre (AKC) participated in the ASEAN tourism related meetings from 2 to 5 February. Hosted by the Ministry of Tourism of Cambodia, the meetings were held online due to the current circumstances of COVID-19.
※ Initially planned to be held along with the ASEAN Tourism Forum(ATF) including TRAVEX (travel fair), due to COVID-19 only the official meetings took place. ATF was rescheduled to January 2022, Cambodia still being the host country.
Under the theme "Unity for Sustainable and Responsible Tourism Recovery", the meetings provided a platform to share information, exchange ideas and discuss ASEAN-wide tourism policies and strategies, which may provide a common framework to accelerate the development of the regional tourism sector, and to better promote ASEAN as a single tourism destination amidst COVID-19.
The AKC was officially invited to the meetings to make presentations on the activities of FY2020 and planned programs for FY2021. The AKC emphasized that it will continue its effort to invigorate cultural conversation and support the development of sustainable and inclusive tourism of ASEAN by enhancing its contactless activities, such as online seminars, and adopt hybrid format utilizing various medium both offline and online. Throughout the meetings, the AKC was further updated on the latest developments and issues related to the ASEAN tourism, and strengthen its network with tourism stakeholders (UNWTO, ASEANTA, PATA, US-ASEAN Business Council) of ASEAN and global.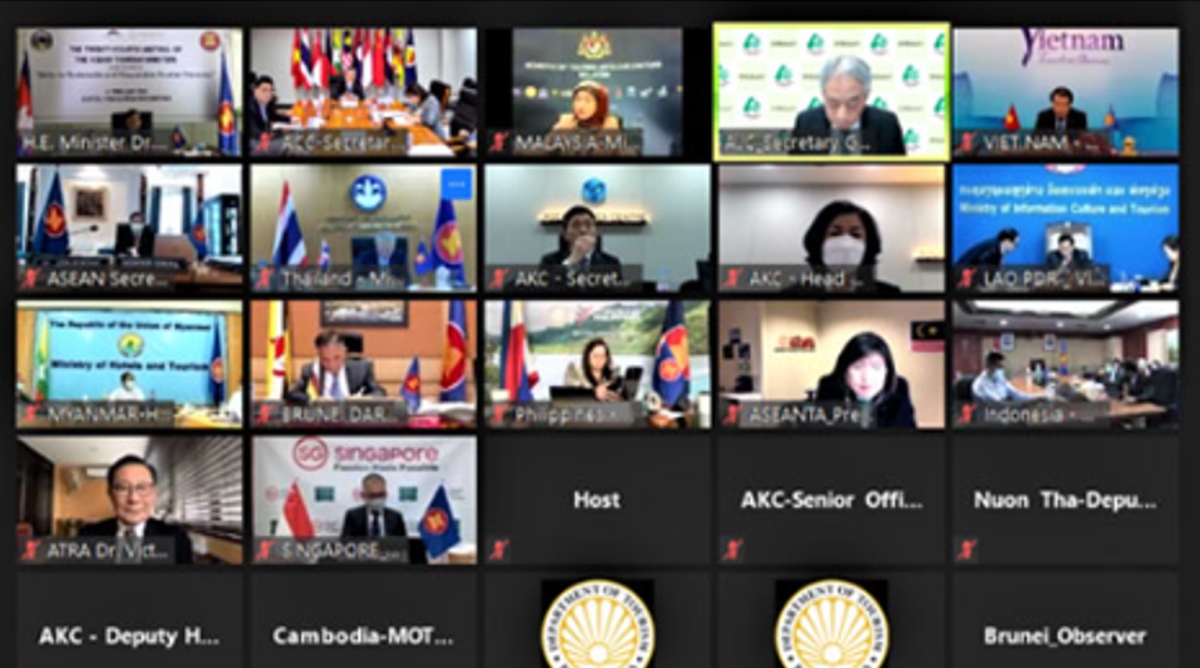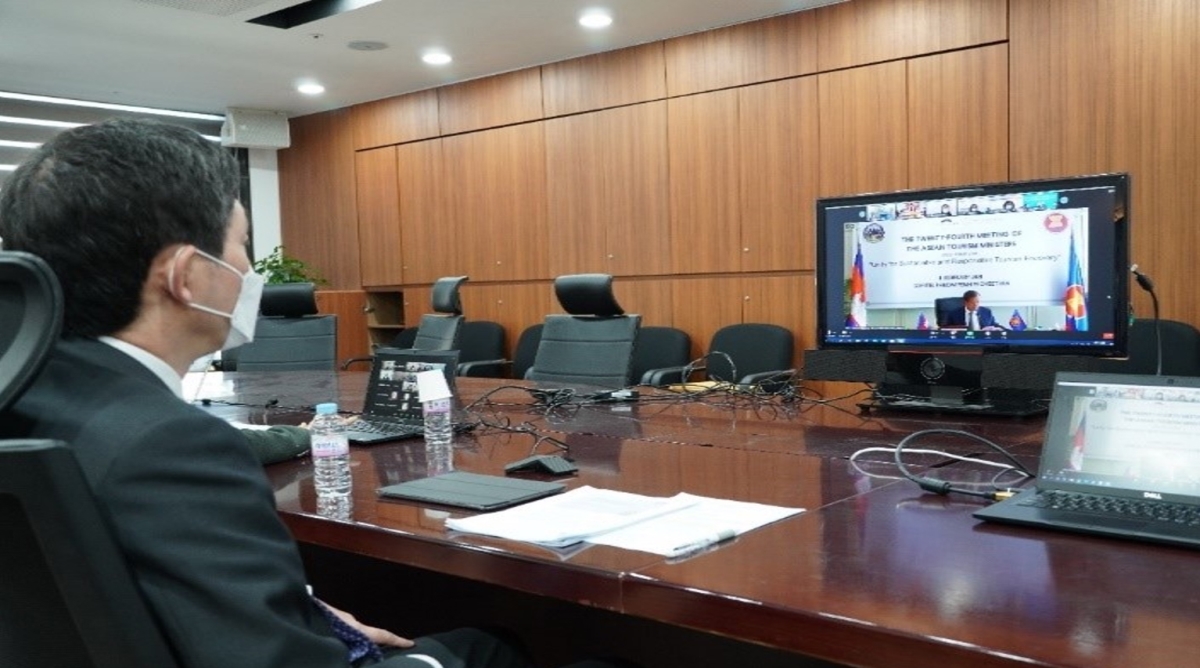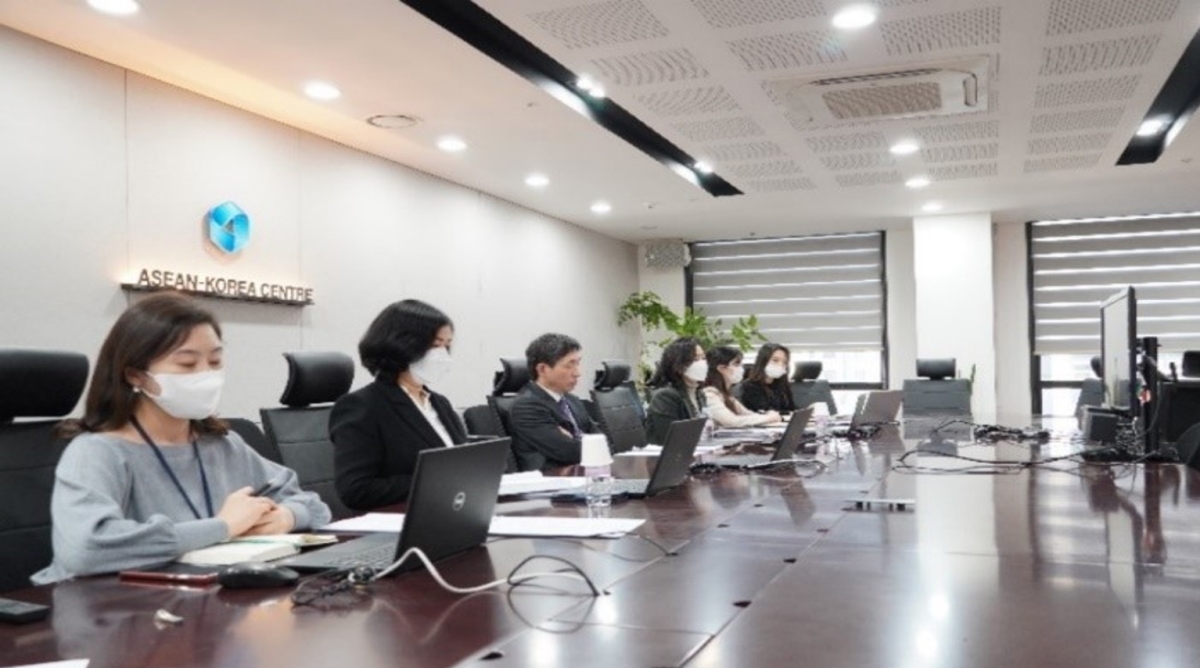 ▲ The 24th ASEAN Tourism Ministers Meeting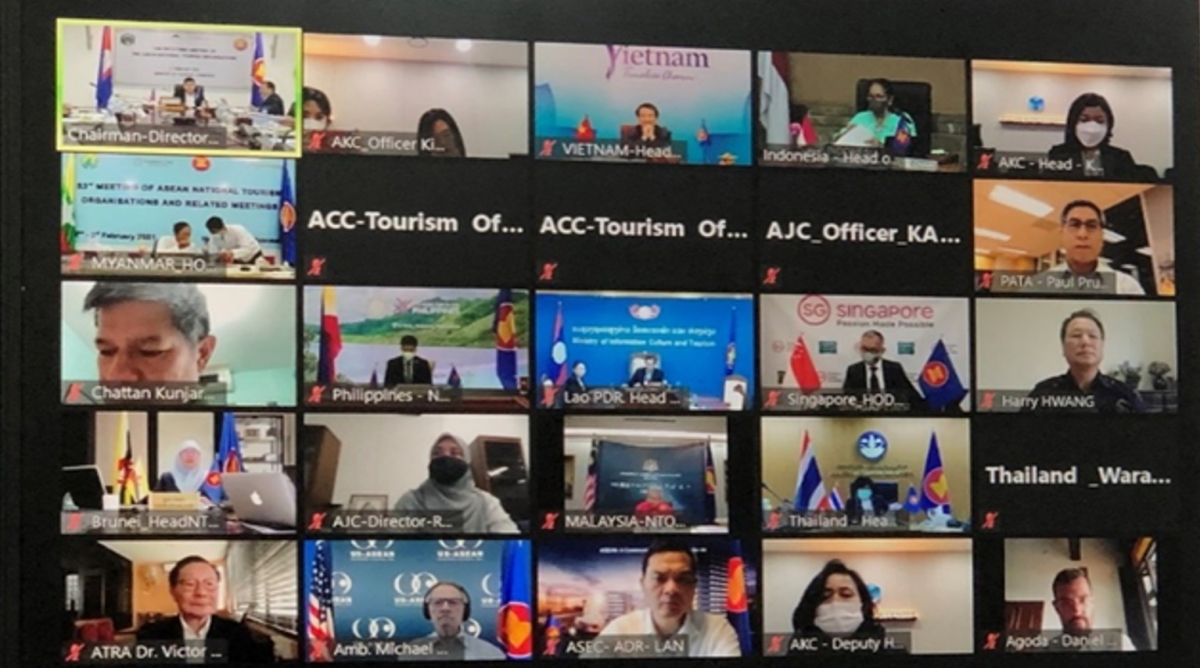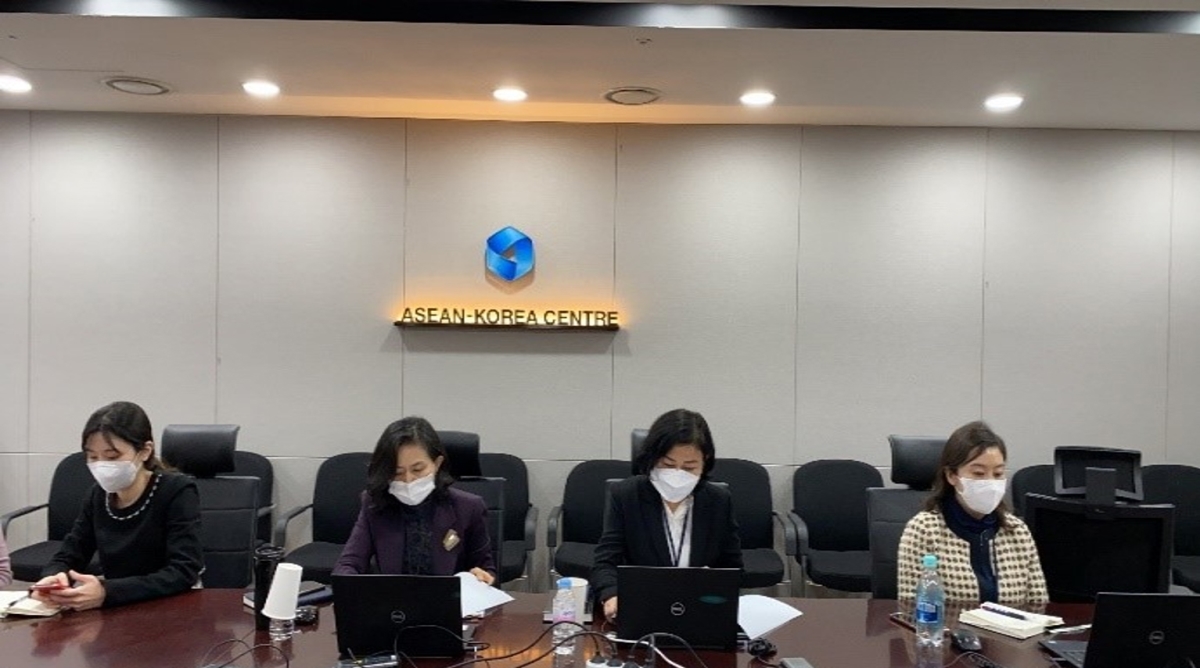 ▲ The 53rd Meeting of ASEAN NTOs