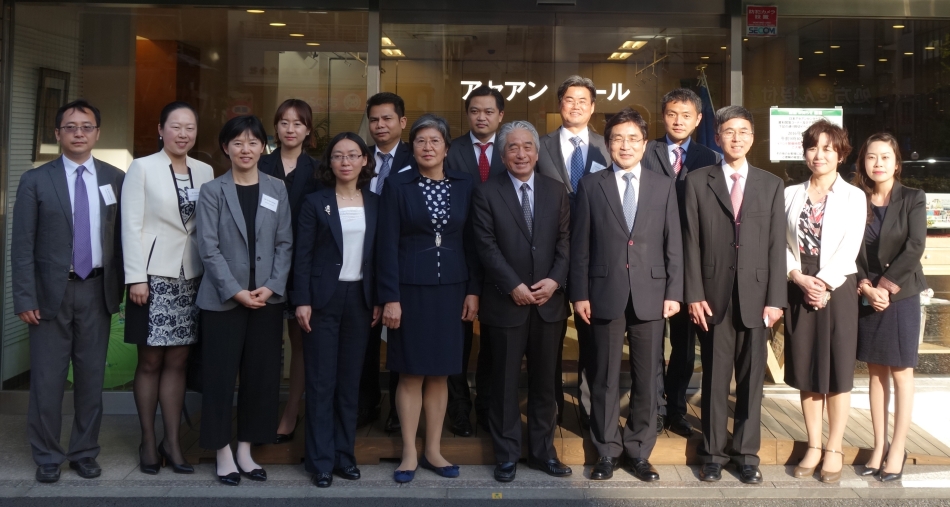 ▲ Group photo | ASEAN-Japan Centre, Tokyo, Japan
The 7th Meeting among the Secretaries General (SG) of the ASEAN-Korea Centre (AKC), ASEAN-China Centre (ACC), and ASEAN-Japan Centre (AJC) was held on 19 April 2016 at the AJC, Tokyo, Japan. At the Meeting, Kim Young-sun, SG of AKC, Yang Xiuping, SG of ACC, and Fujita Masataka, SG of AJC, discussed various ways to substantialize the tripartite cooperation and further promote the ASEAN Plus Three cooperation as encouraged by the Leaders.
The Secretaries General and staff engaged in in-depth discussions on comprehensive topics including joint youth activities, exchange of personnel, sharing best practices and information among the three Centres, among others. They also sought measures to extend their cooperation with other relevant organizations, such as the East Asia Business Council (EABC) and the Trilateral Cooperation Secretariat (TCS), who joined the Meeting as separate sessions to share with the three Centres their proposal on future cooperation.
The series of Meetings among the Secretaries General of AKC, ACC, and AJC are anticipated to further strengthen the momentum for cooperation among the Centres, and ultimately add new dimensions to the ASEAN Plus Three framework.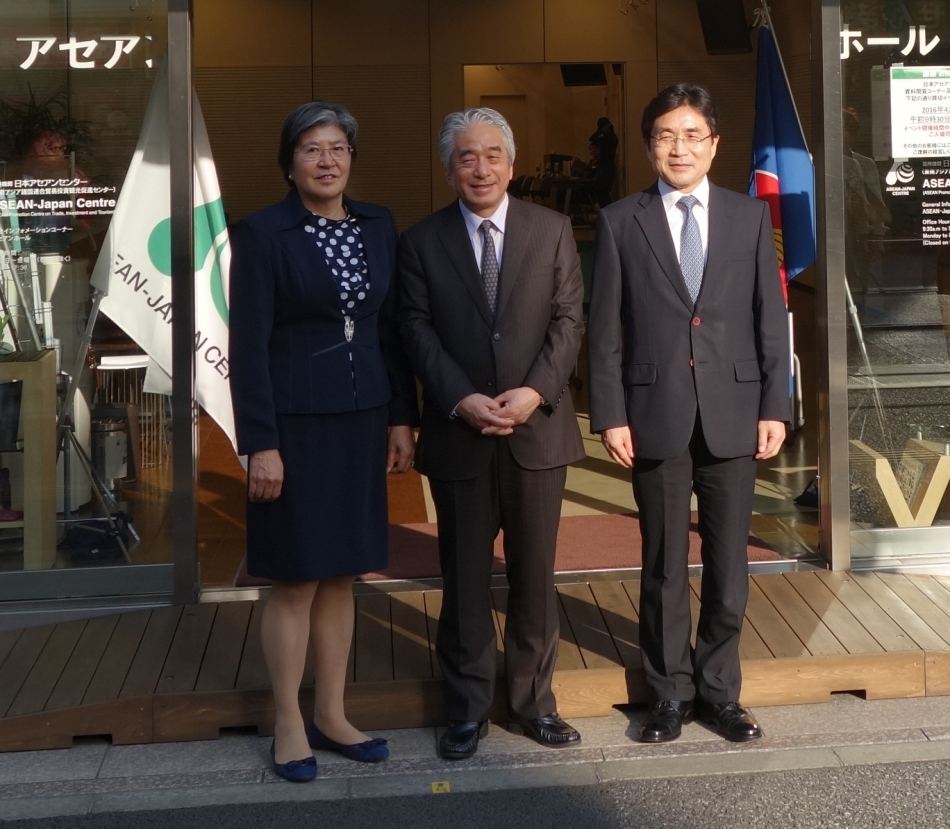 ▲ Secretaries General of the Three Centres (From the left=Yang Xiuping, SG of ACC, Fujita Masataka, SG of AJC, Kim Young-sun, SG of AKC) | ASEAN-Japan Centre, Tokyo, Japan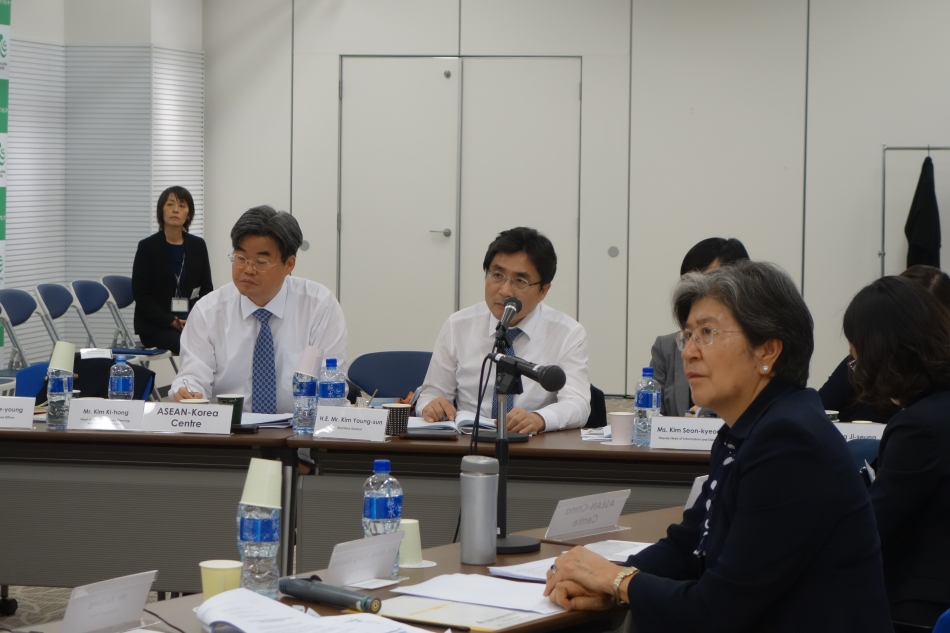 ▲ The 7th Meeting among Secretaries General of Three Centres | ASEAN-Japan Centre, Tokyo, Japan