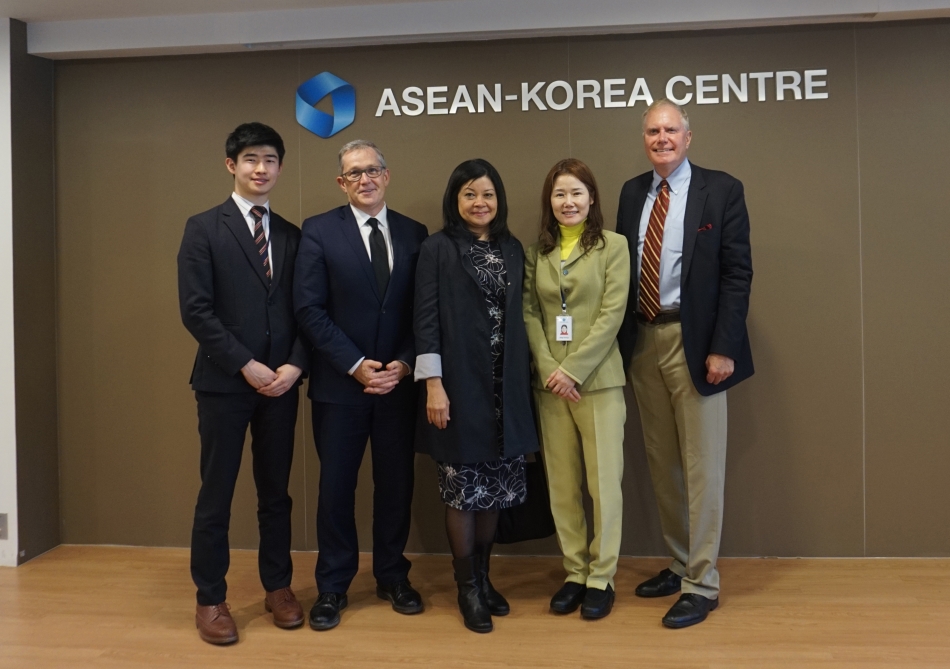 ▲ Group photo | ASEAN-Korea Centre
On Wednesday, April 26, the ASEAN-Korea Centre welcomed distinguished guests in academia who visited the Centre through Korea Foundation's invitation program. Dr. David Capie, Director of Centre for Strategic Studies, Victoria University of Wellington (New Zealand), Prof. Azirah Hashim, Executive Director of Asia-Europe Institute (AEI) and Centre for ASEAN Regionalism, University of Malaya, and Mr. Colin Robertson, Vice President of Canadian Global Affairs Institute visited the Centre for their first time.
A roundtable session was hosted by Ms. Jang Yeon-ju, Head of the Information and Data Unit. The participants discussed on ASEAN-Korea relations and the role of the AKC, as well as the future cooperation with the Centre.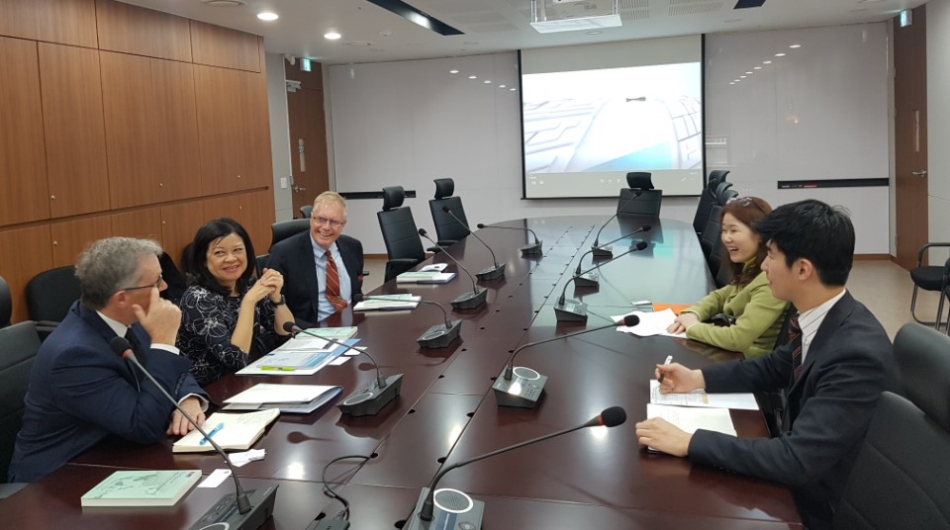 ▲ Visit by Distinguished Scholars | ASEAN-Korea Centre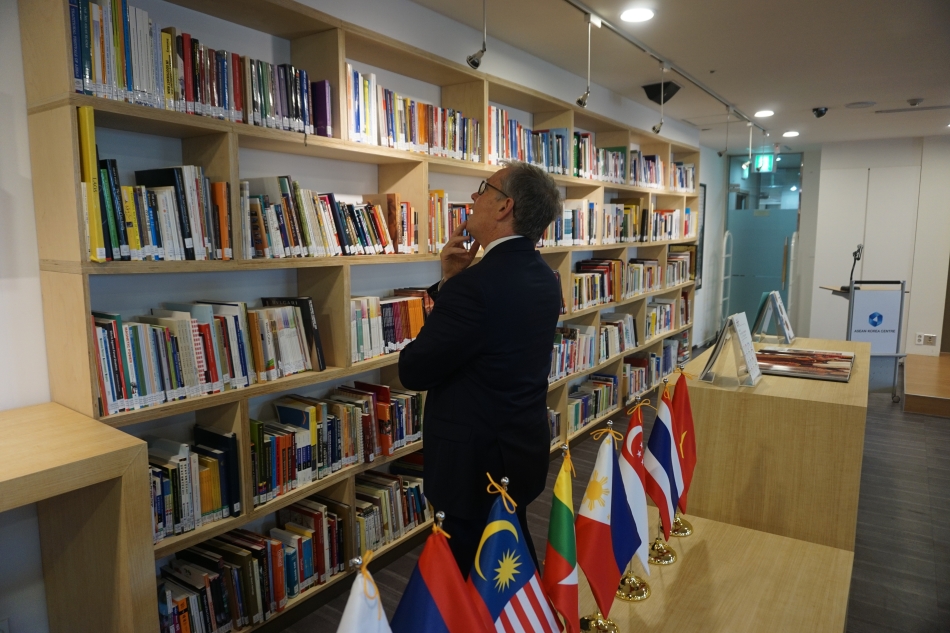 ▲ Visit by Distinguished Scholars | ASEAN-Korea Centre