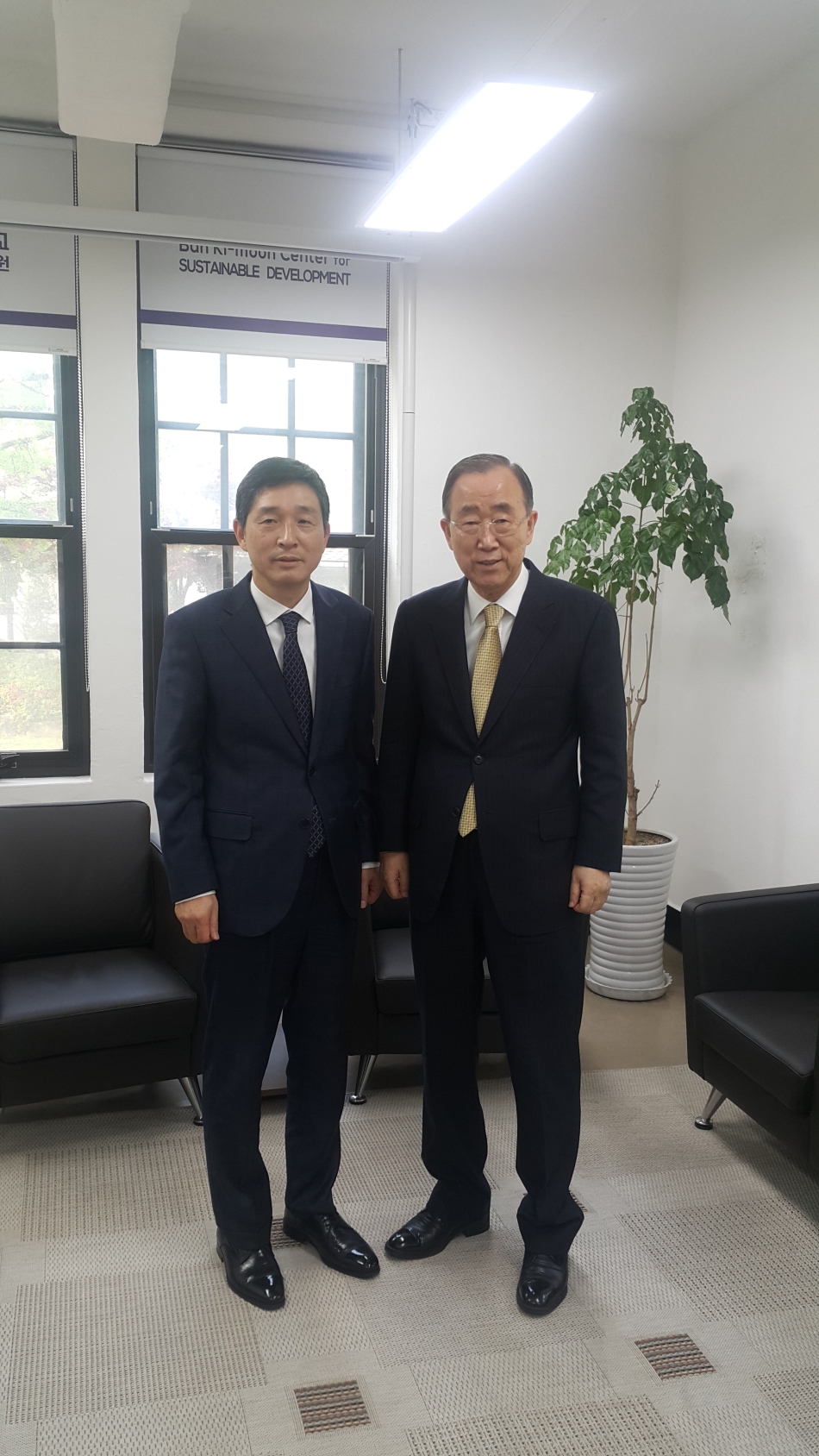 ▲ Lee Hyuk, Secretary General of the ASEAN-Korea Centre, and Ban Ki-moon, Former UN Secretary-General | Ban Ki-moon Center for Sustainable Development at Yonsei University
On 30 April 2018, Secretary General Lee Hyuk met with Former UN Secretary-General Ban Ki-moon, who currently serves as the Honorary Chair of the Yonsei Institute for Global Engagement and Empowerment (IGEE) and the Ban Ki-moon Center for Sustainable Development, to have in-depth discussions on ways to further strengthen collaboration between ASEAN and Korea.
Congratulating Secretary General Lee on his inauguration, former UN Secretary-General Ban requested the ASEAN-Korea Centre to make continuous efforts to build a lasting and genuine partnership between ASEAN and Korea as the only intergovernmental organization in Korea mandated to promote cooperation between the two regions.
The IGEE was launched in 2017 at Yonsei University to contribute to implementing the 2030 Agenda for Sustainable Development by integrating various missionary and volunteer activities within the University. The Ban Ki-moon Center for Sustainable Development is one of the three organizations under the umbrella of the IGEE.