Activities
HOME > Activities
Activities
Investment and Market Research Mission to Vietnam 2017-12-06 ~ 2017-12-09 |Hanoi, Vietnam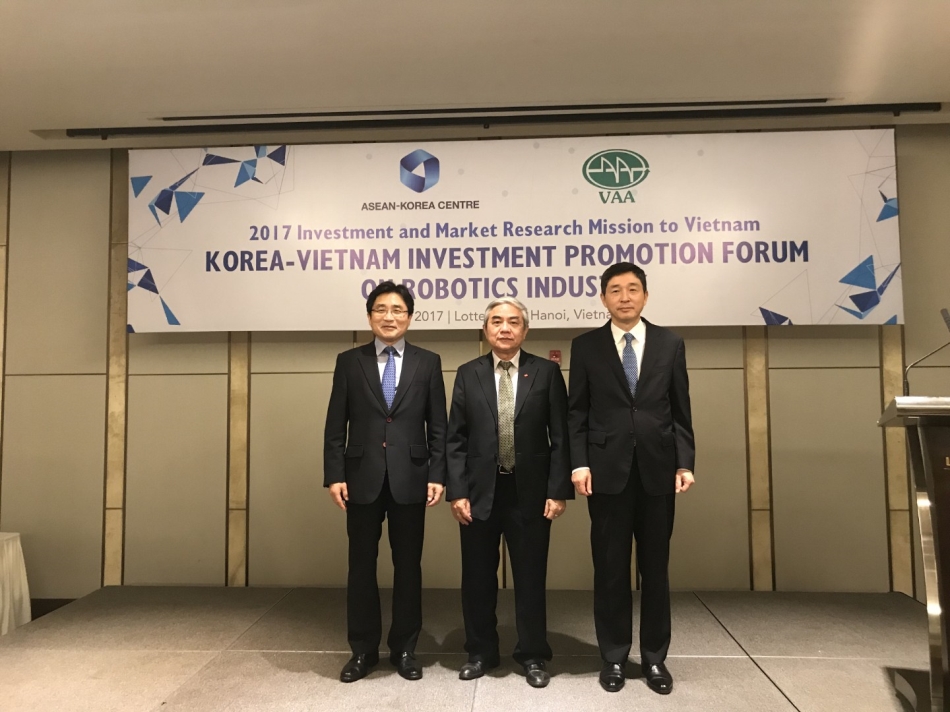 ▲ Secretary General of AKC, Chairman of Vietnam Automation Association, Ambassador of ROK to Vietnam l Hanoi, Vietnam
The ASEAN-Korea Centre dispatched an 'Investment and Market Research Mission Delegation' to Vietnam under the theme of industrial robot industry on 6-9 Dec 2017. The Delegation, comprised of Korean business people (potential investors) visited Hanoi to share their knowledge and success stories, as well as to seek for business opportunities in the major robot related projects of Vietnam.
Co-organized with the Vietnam Automation Association(VAA), the 'Investment Promotion Forum' was held to understand the investment environment of industrial robot industry of Vietnam, and business meetings to share information on the practical projects. Moreover, the Delegation visited Hoa Lac Hi-tech park (HHTP), Vietnam Automation Association(VAA), AUTOTECH and CIE Corporation (Vietnamese robot companies) to deepen their understanding on the local investment environment.
To note, through the business consultation meeting with the Korean public organizations and companies stationed in Vietnam, the Delegation was able to share know-hows on how to invest in Vietnam, as well as broadening their business networks.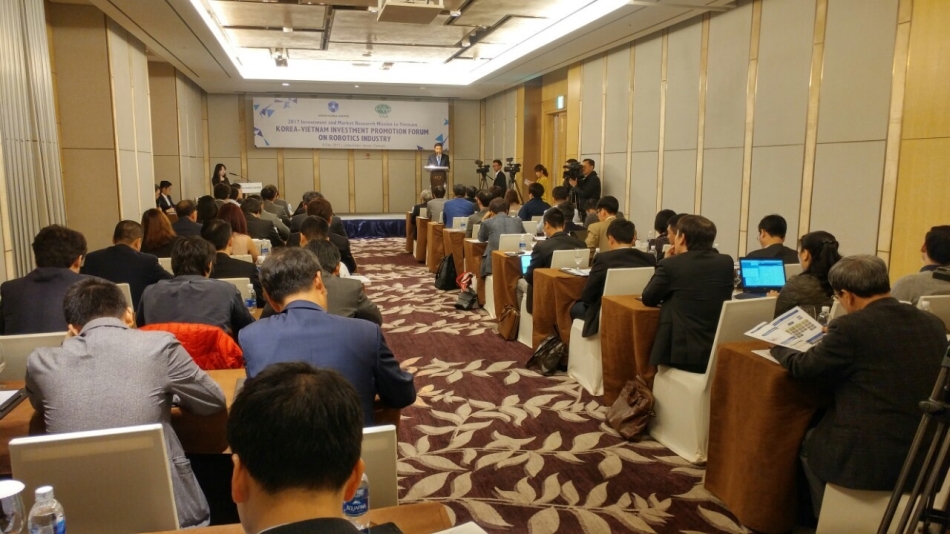 ▲ Investment Promotion Forum l Hanoi, Vietnam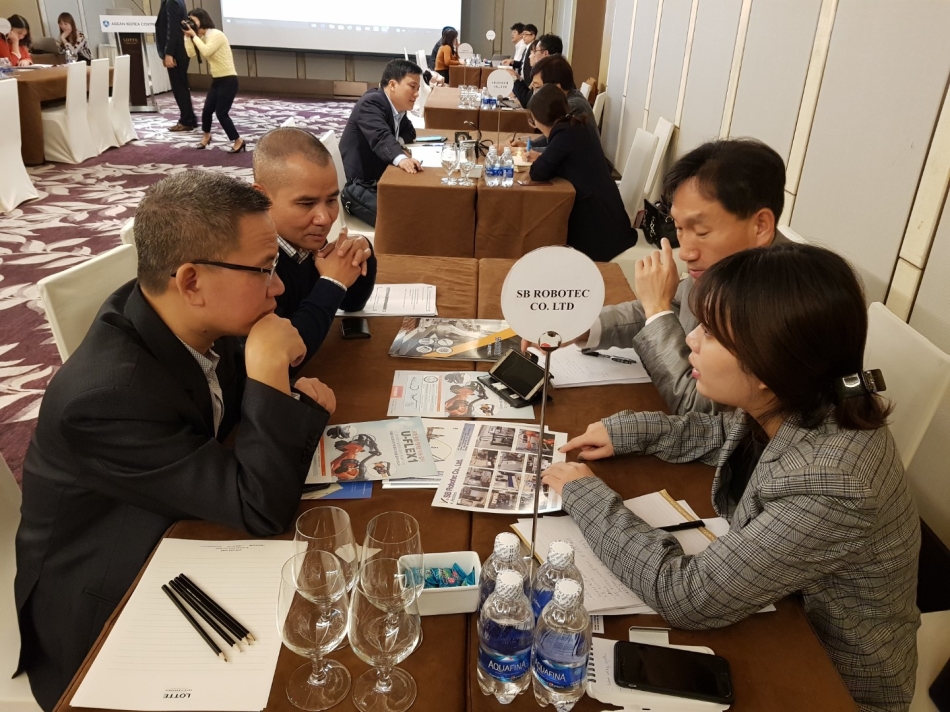 ▲ Business meetings l Hanoi, Vietnam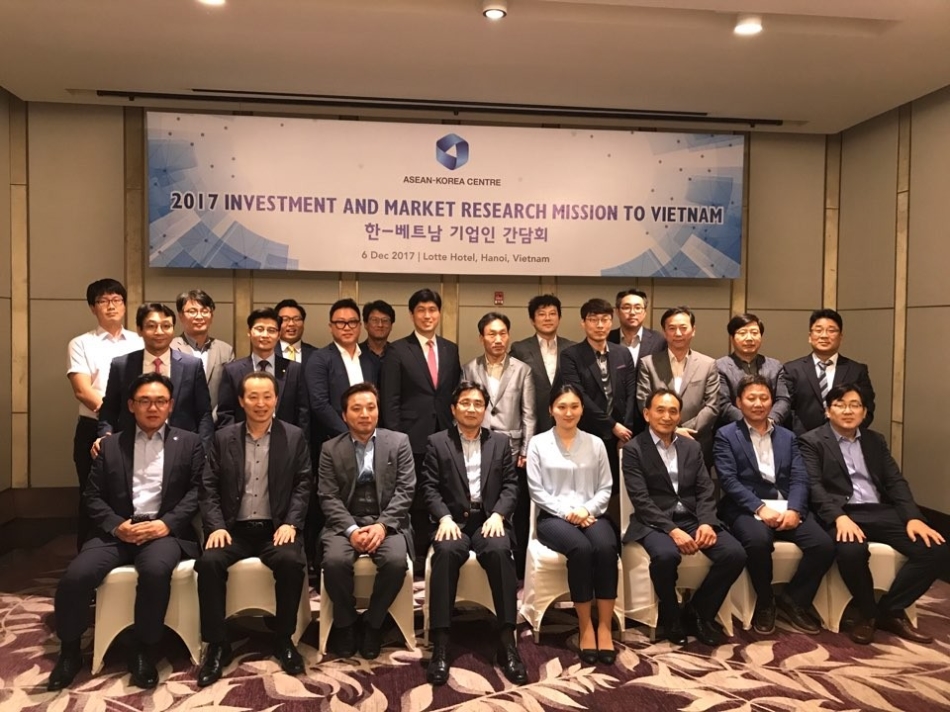 ▲ Business Networking Dinner l Hanoi, Vietnam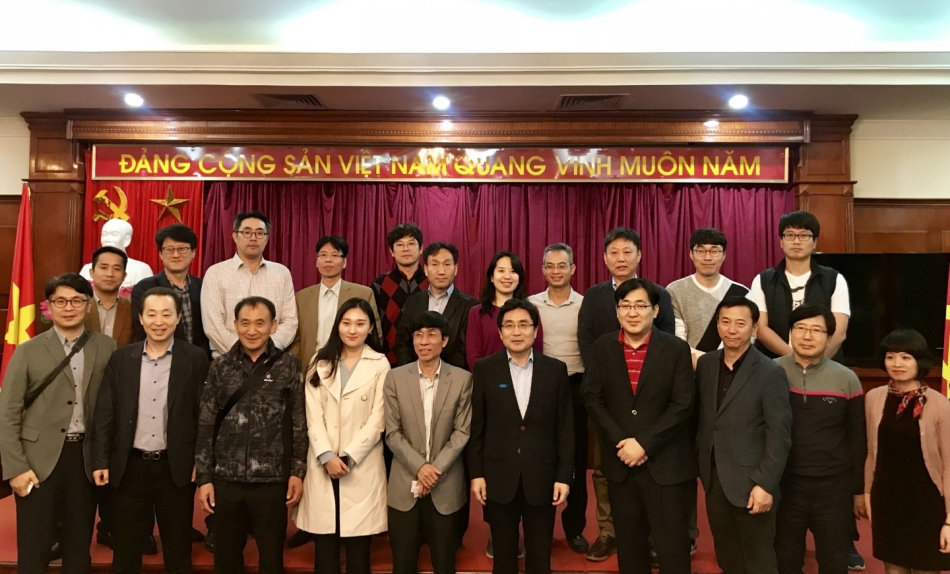 ▲ Industrial Visit to Hoa Lac Hi-tech Park l Hanoi, Vietnam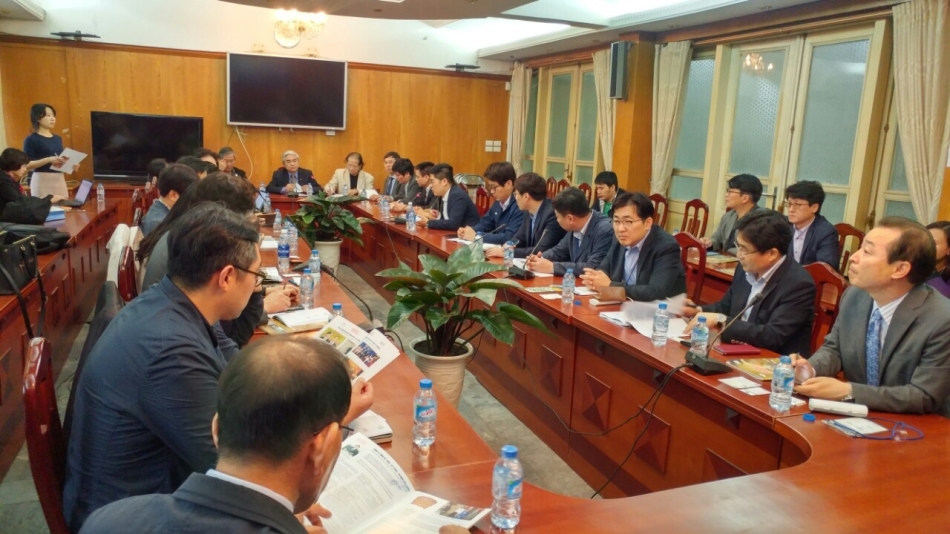 ▲ Industrial Visit to Vietnam Automation Association l Hanoi, Vietnam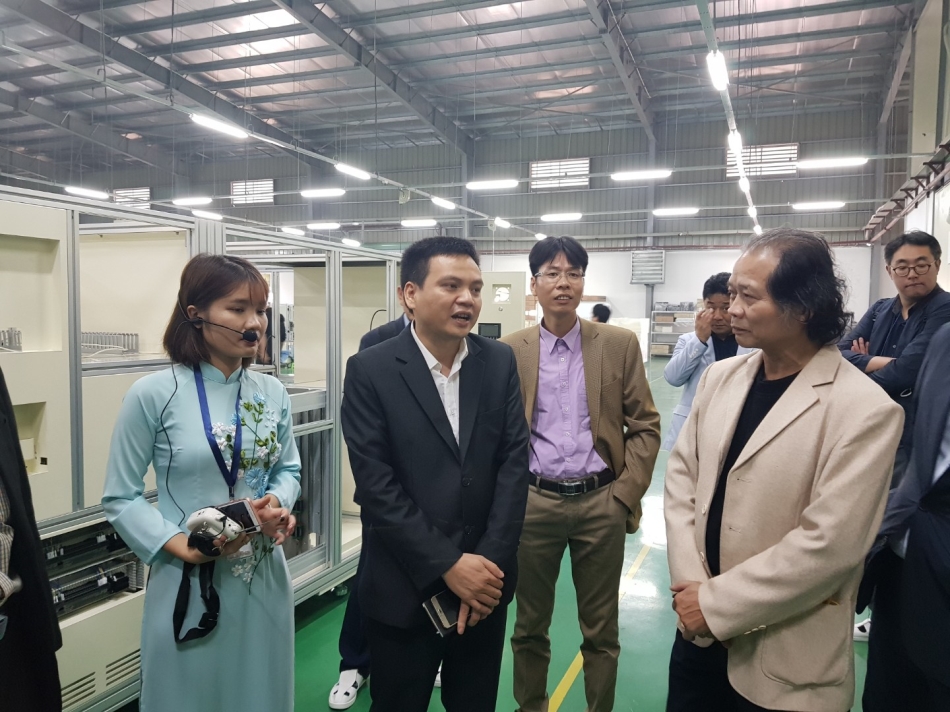 ▲ Industrial Visit to AUTOTECH l Hanoi, Vietnam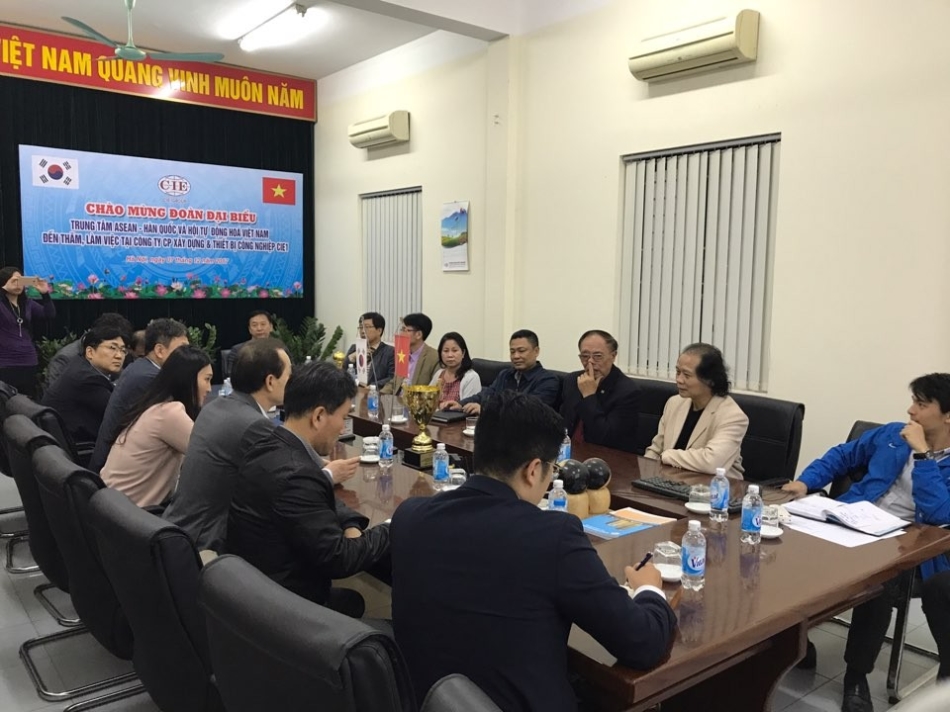 ▲ Industrial Visit to CIE Corporation l Hanoi, Vietnam