Activities
HOME > Activities
Activities
Trade Facilitation Workshop in Malaysia 2018-02-12 ~ 2018-02-13 |Kuala Lumpur, Malaysia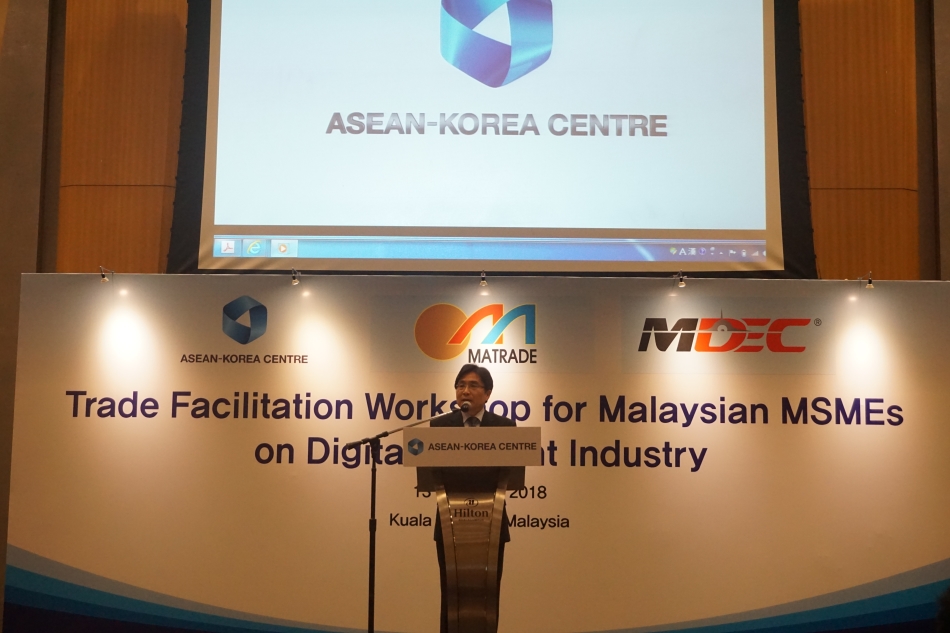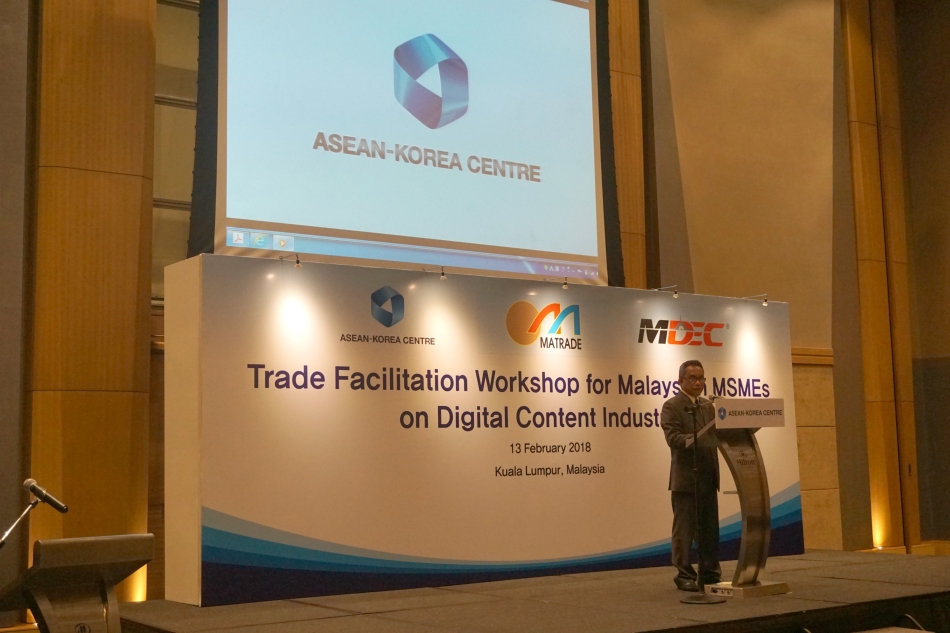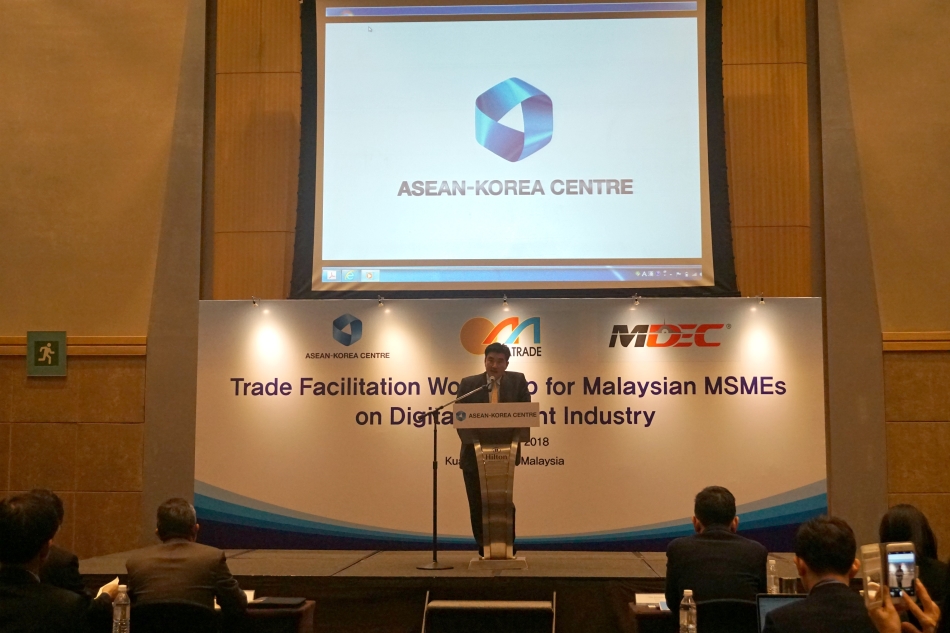 ▲ H.E. Kim Young-sun, Secretary General of the ASEAN-Korea Centre, Mr. Azahar Mohamed, Senior Manager of MATRADE, H.E. Kim Jun-pyo, Deputy Chief of Mission and Consul General of the Embassy of ROK to Malaysia | Hilton Hotel, Kuala Lumpur
ASEAN-Korea Centre organized the Trade Facilitation Workshop for Malaysian MSMEs on Digital Content Industry on 12-13 February 2018 in Kuala Lumpur, Malaysia. Jointly organized with Malaysia External Trade Development Corporation(MATRADE) and Malaysia Digital Economy Corporation(MDEC), the Workshop aimed to enhance competitiveness of Malaysian MSMEs in the digital content sector, thereby facilitating trade between Korea and Malaysia. Korean delegations, composed of members from 10 companies and an expert from Gyeong-gi Center for Creative Economy & Innovation, shared their expertise and conducted one-on-one business meetings with local MSMEs at the Trade Facilitation Seminar.
The Seminar was held on 13 February at Hilton Hotel in Kuala Lumpur. H.E. Kim Young-sun, Secretary General of the ASEAN-Korea Centre and Mr. Azahar Mohamed, Senior Manager of MATRADE attended the opening ceremony to deliver their remarks, along with H.E. Kim Jun-pyo, Deputy Chief of Mission and Consul General of the Embassy of ROK to Malaysia. Following the ceremony, presentations by the Korean delegations on Korean game and animation trend as well as Korean market access strategies were delivered. After the Seminar, the Korean delegates and Malaysian MSMEs representatives had one-on-one business meetings to strengthen network for future businesses.
As part of the Workshop, Korean delegation visited MDEC to receive a briefing on Malaysia's content industry with a focus on game and animation industries. Also, they visited local companies, MONSTA SDN BHD – an animation company – and Streamline Studios – a game development and art outsourcing company – to build business networks and explore possible collaborations.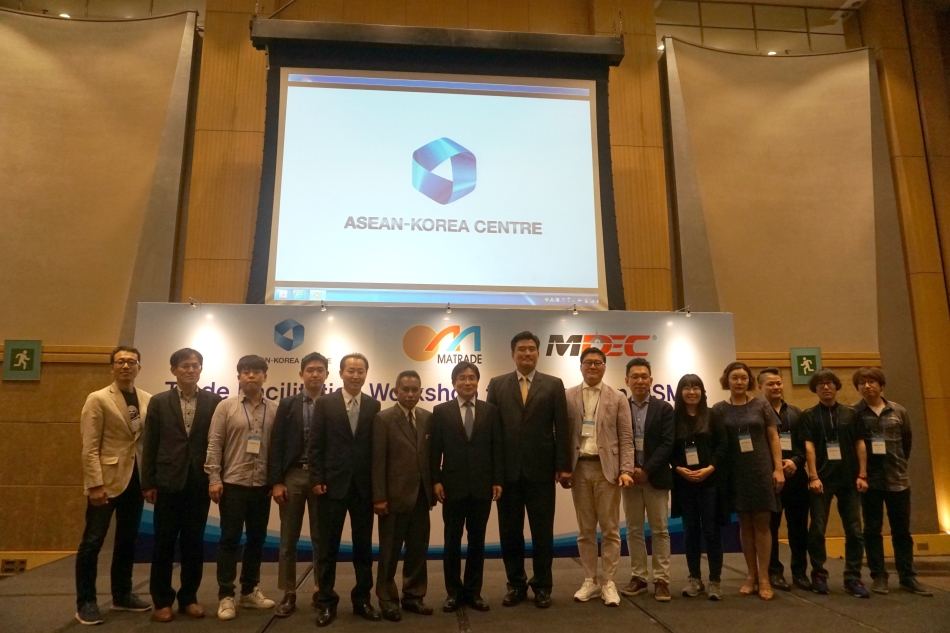 ▲ Trade Facilitation Workshop | Hilton Hotel, Kuala Lumpur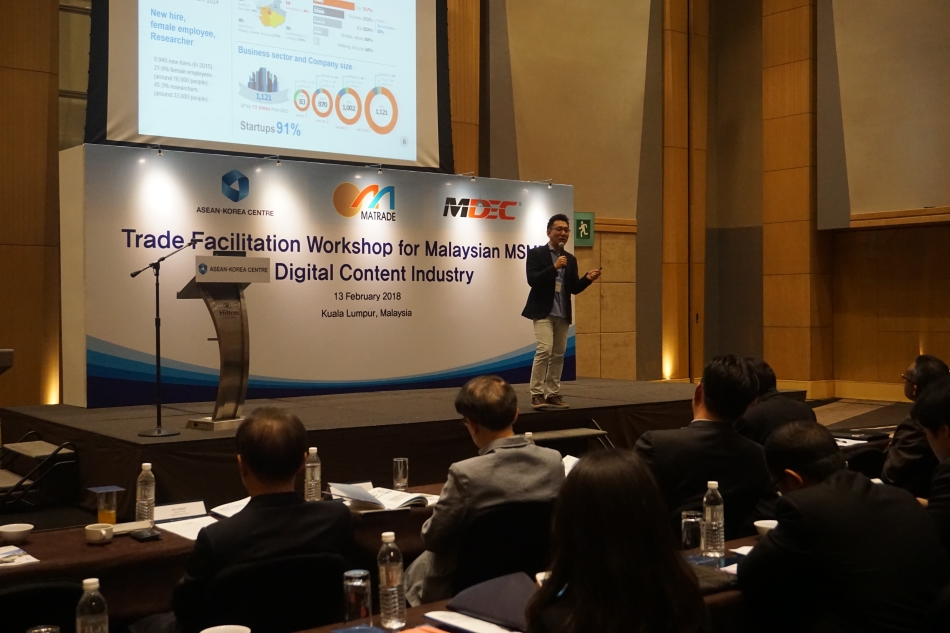 ▲ Trade Facilitation Workshop | Hilton Hotel, Kuala Lumpur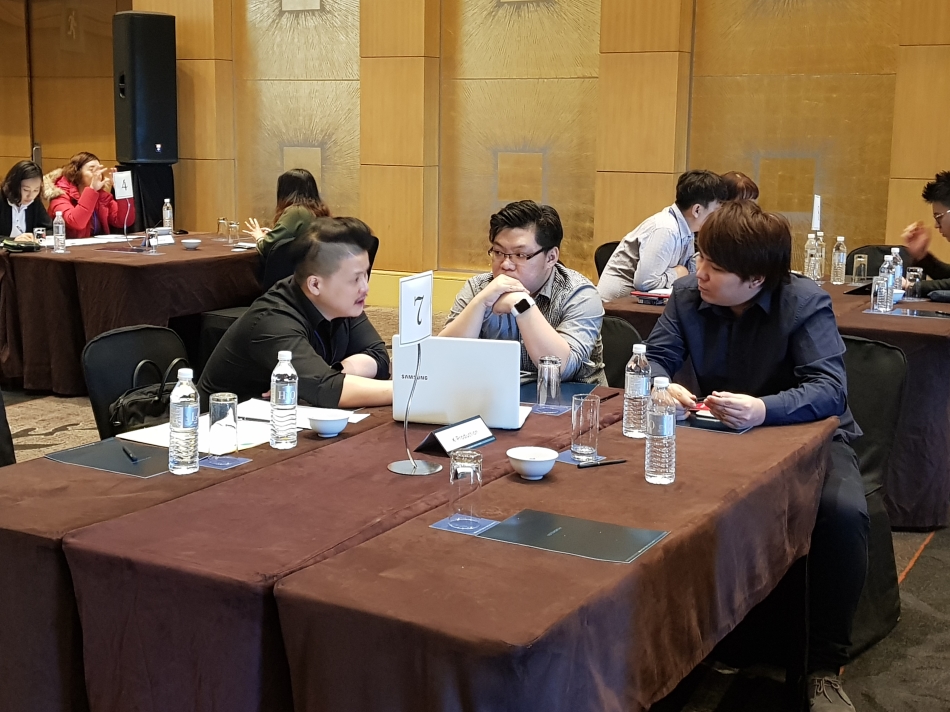 ▲ 1:1 Business Meeting | Hilton Hotel, Kuala Lumpur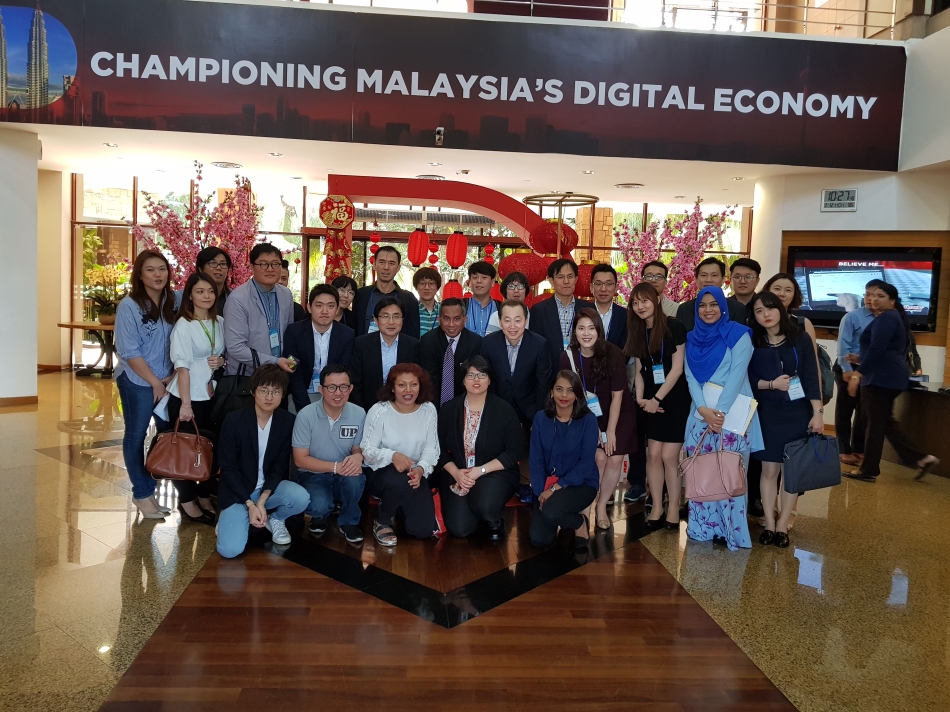 ▲ Malaysia Digital Economy Corporation(MDEC) | Kuala Lumpur, Malaysia
▲ MONSTA SDN BHD | Kuala Lumpur, Malaysia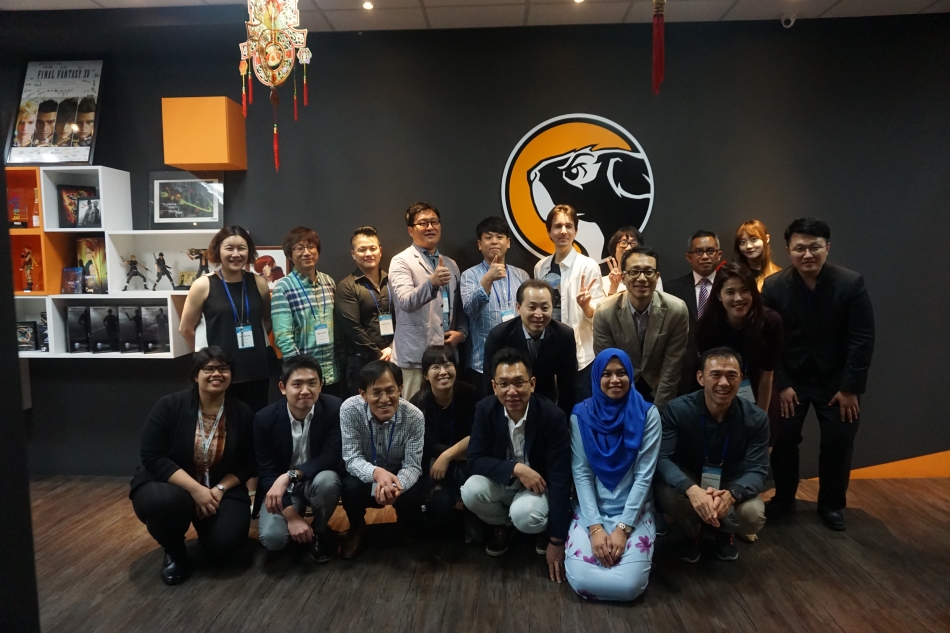 ▲ STREAMLINE STUDIOS SDN BHD | Kuala Lumpur, Malaysia