Activities
HOME > Activities
Activities
The 2nd ASEAN-Korea Academic Essay Contest – Award Ceremony & Study Trip to Korea 2017-12-01 ~ 2017-12-05 |ASEAN-Korea Centre / Seoul / Busan
▲ ASEAN-Korea Academic Essay Contest Award Ceremony | ASEAN-Korea Centre
The Awarding Ceremony for the 2nd ASEAN-Korea Academic Essay Contest was held at the ASEAN Hall of the ASEAN-Korea Centre on 1 December 2017. Ten out of twelve winners from ASEAN and Korea were present and awarded by Kim Young-sun, Secretary General of the ASEAN-Korea Centre, Park Sa-myung, Chair of the Korean Institute of Southeast Asian Studies, Kim Hoo-ran, Culture Desk Editor at The Korea Herald, Long Dimanche, Ambassador of Cambodia, and Yip Wei Kiat, Ambassador of Singapore.
▲ ASEAN Winners having a meeting with Secretary General of the ASEAN-Korea Centre | ASEAN-Korea Centre
Also, ASEAN winners took part in the Study Trip to Korea from 1 to 5 December and visited the sights of Seoul and Busan. On 1 December, they visited the ASEAN-Korea Centre, met with the Secretary General, and participated in the 'ASEAN-Korea Youth Perspectives: Through Selected Essays and Research on Their Mutual Perception' to share their perspectives together. On the second day, they visited The National Museum of Korean Contemporary History, other historical sites such as Gyeongbok Palace, Namsan Tower, and Insadong, tried on the traditional Korean costumes, hanbok, and took time to learn about Korean history and culture. On the third day, they moved to Busan and visited ASEAN Culture House and Nurimaru APEC House.
On 4 December, the winners presented their essays at the roundtable of the 2017 ASEAN-Korea Youth Academic Workshop in Busan University of Foreign Studies and toured the campus with Korean and ASEAN students for deeper mutual understanding. After the Workshop, they also took time to explore Busan by visiting touristic sites, such as Haedong Yonggungsa Temple, Jagalchi Market, Busan Tower, Busan Cinema Center, and Gwangalli Beach
▲ ASEAN winners, visiting the ASEAN-Korea Centre | ASEAN-Korea Centre
▲ Seoul City Exploration | Gyeongbokgung, Seoul
▲ Seoul City Exploration | Gyeongbokgung, Seoul
▲ ASEAN winners, visiting the ASEAN Culture House | ASEAN Culture House, Busan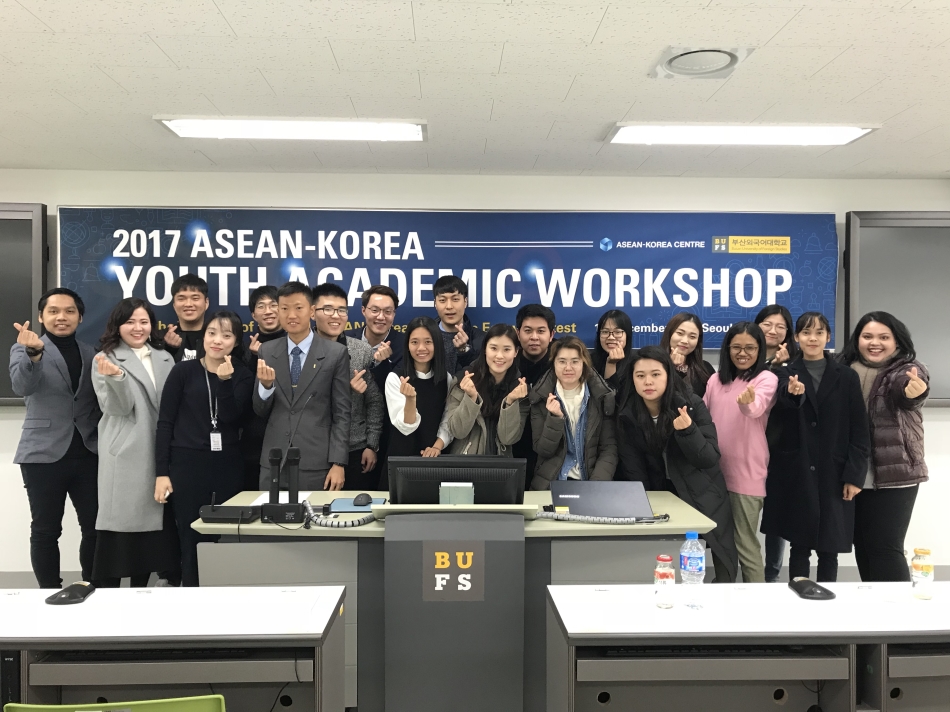 ▲ ASEAN-Korea Youth Academic Workshop | Busan University of Foreign Studies. Busan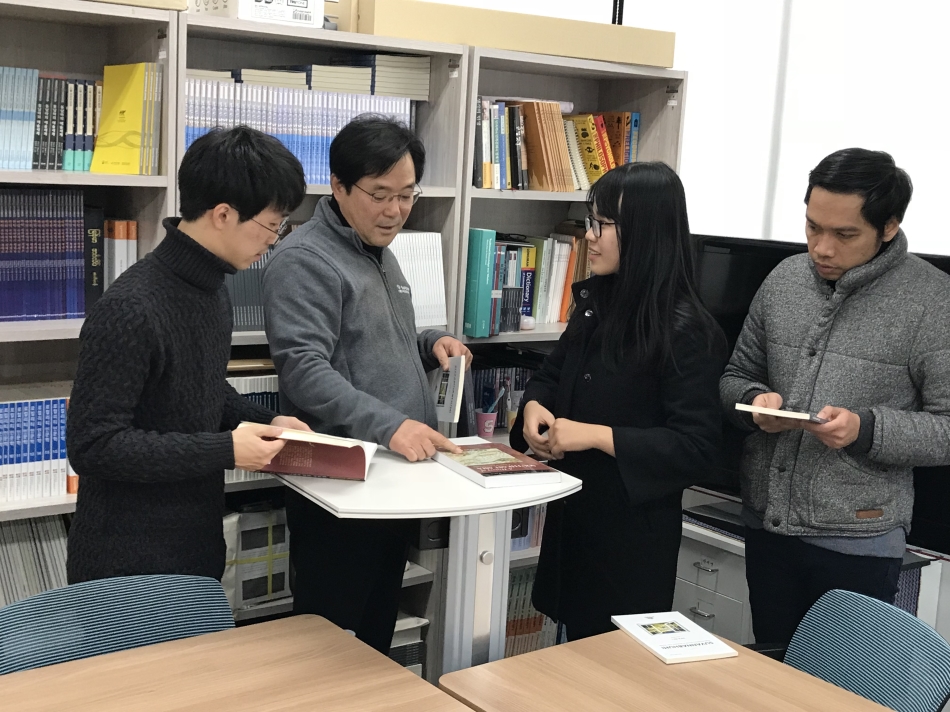 ▲ Visiting Busan University of Foreign Studies | Busan University of Foreign Studies, Busan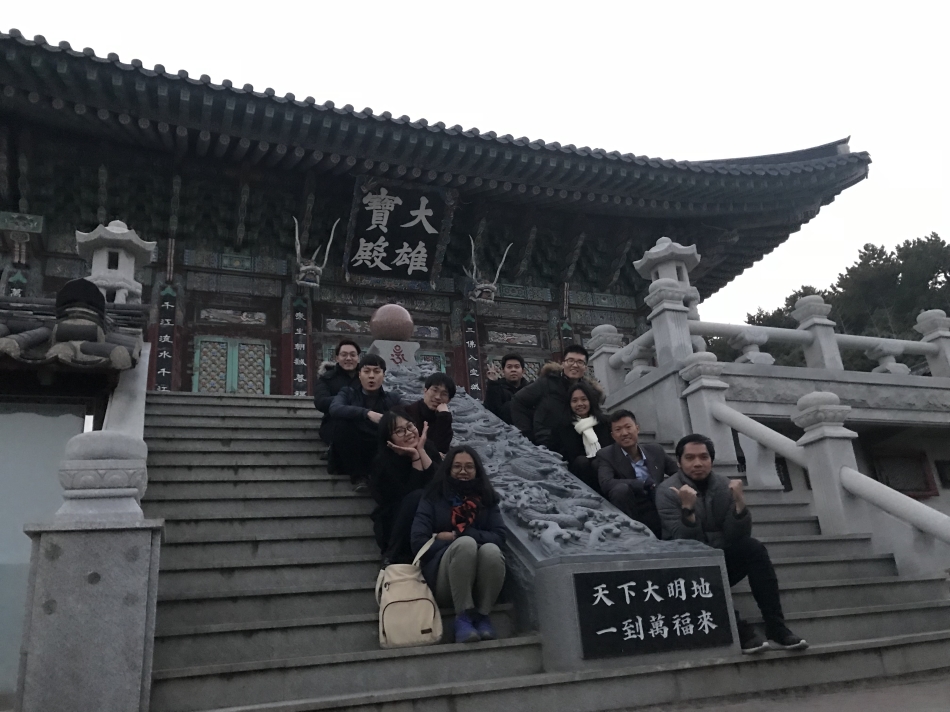 ▲ Busan City Exploration | Haedong Yonggungsa, Busan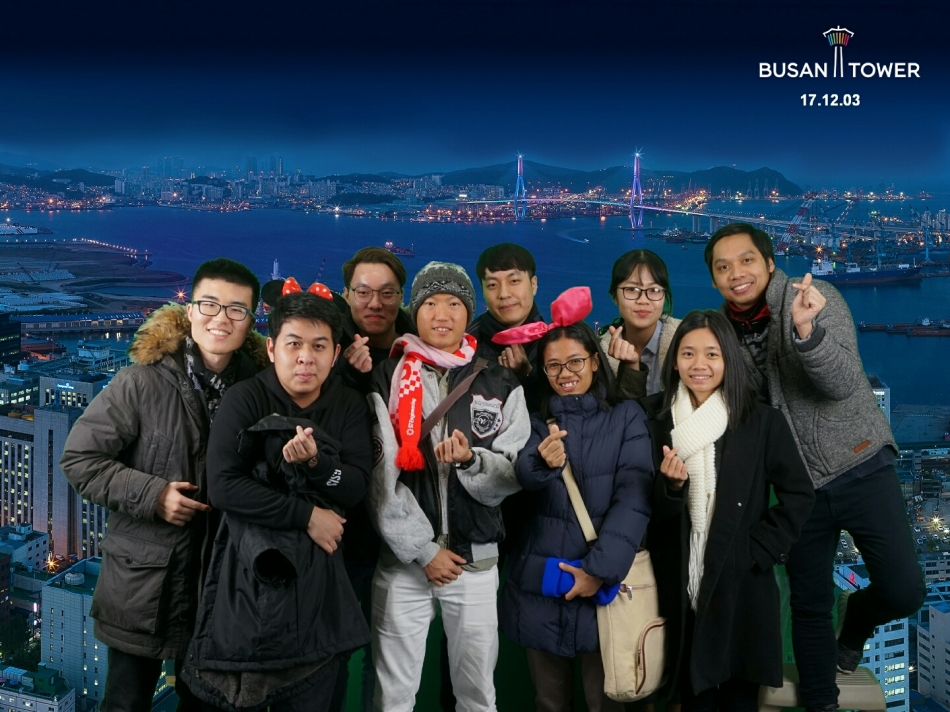 ▲ Busan City Exploration | Busan Tower