Activities
HOME > Activities
Activities
Book Launching Ceremony for Field Guide to the Waterbirds of ASEAN 2018-05-08 |ASEAN Hall, ASEAN-Korea Centre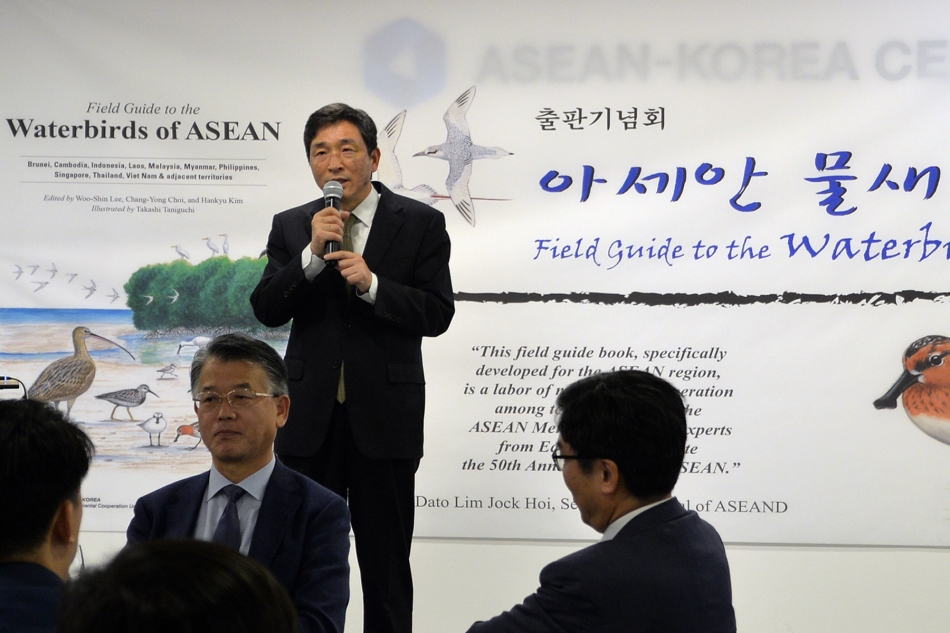 ▲ Secretary General Lee Hyuk giving his congratulatory remarks
The book launching ceremony for Field Guide to the Waterbirds of ASEAN was held in ASEAN-Korea Centre's ASEAN Hall on 8 May 2018. Published in celebration of the 50th Anniversary of ASEAN with the ASEAN-Korea Cooperation Fund, the ASEAN-Korea Environmental Cooperation Unit (Project leader: Professor Lee Woo-shin of Seoul National University) gathered writers from all 10 ASEAN Member States and Korea to record the waterbirds of ASEAN in an effort to preserving the ecosystem.
Secretary General Lee Hyuk of ASEAN-Korea Centre, Deputy Minister for Planning and Coordination Seo Jeong-in of Ministry of Foreign Affairs, Ambassador Yip Wei Kiat of the Embassy of Singapore, Deputy Minister for Natural Environment Hong Jeong-ki from Ministry of Environment, Dean Lee Seok-ha of the College of Agriculture and Life Sciences of Seoul National University, and guests from relevant field participated in the event. Secretary General Lee Hyuk made a congratulatory remark on publishing the book, mentioning the importance of preserving wildlife, and promising ASEAN-Korea Centre's continued efforts in keeping an eye on environmental issues.
In the event, the background and information on the book were introduced, the decreasing trend of waterbirds in ASEAN were mentioned, and necessity of further cooperation between ASEAN and Korea were emphasized.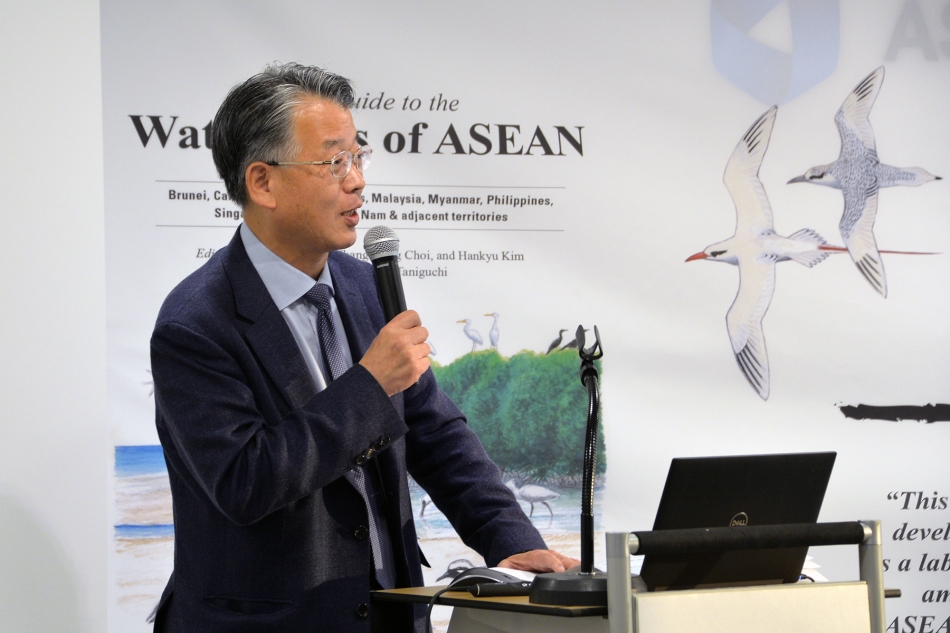 ▲ Professor Lee Woo-shin giving his welcoming remarks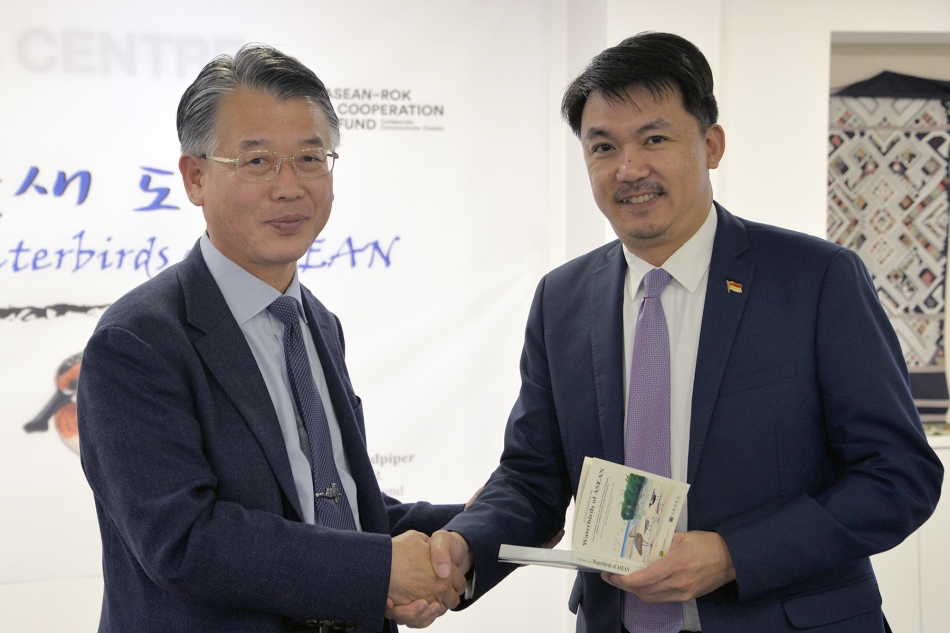 ▲ Book delivery to Ambassador Yip Wei Kiat, Embassy of Singapore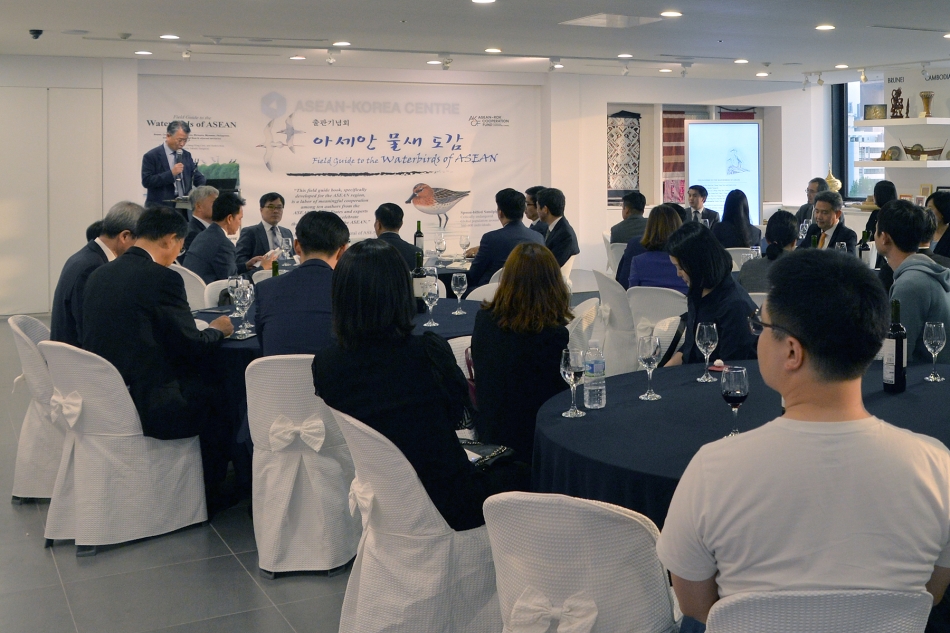 ▲ Book launching ceremony for Field Guide to the Waterbirds of ASEAN