On the occasion of H.E. Dr. Pe Myint, Union Minister of Ministry of Information in Myanmar, and his delegations' visit to Korea, the ASEAN-Korea Centre organized a Centre Visit programme for his delegation on September 3. Accompanied by H.E. Thura U Thet Oo Maung, Ambassador of Myanmar, delegation from Myanmar government ministries included Min Thu, Member of Nay Pyi Taw City Development Committee, Ye Naing, Director General of Information and Public Relations Department of the Ministry of Information, Hlaing Win Maung, Deputy of Fine Arts of the Ministry of Religious Affairs and Culture, and Thein Naing, Director of Information and Public Relations Department of Ministry of Information. Presidents of Shwe Than Lwin, Forever Group, and Myanmar Motion Pictures Organization were also part of the delegations to discuss further cooperation between Myanmar and Korea and continue cooperation in various fields, such as culture and investment.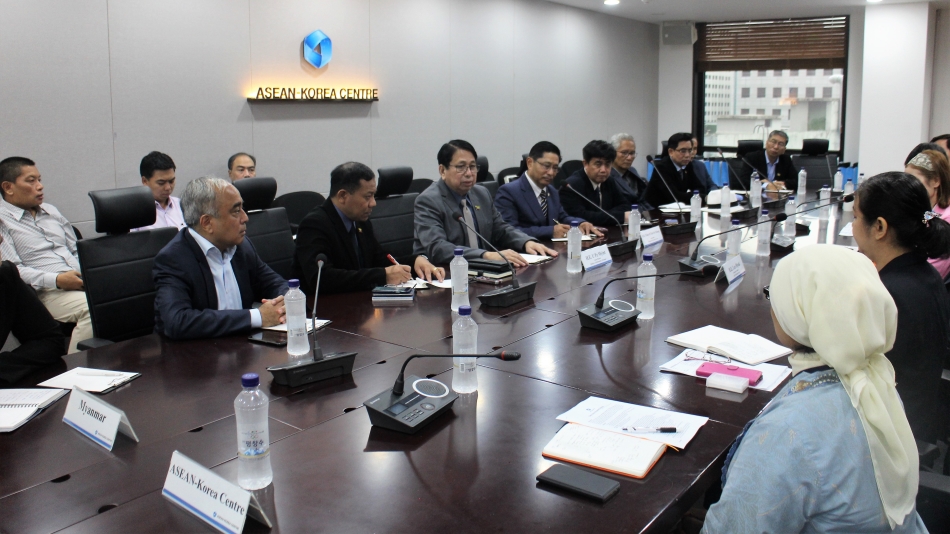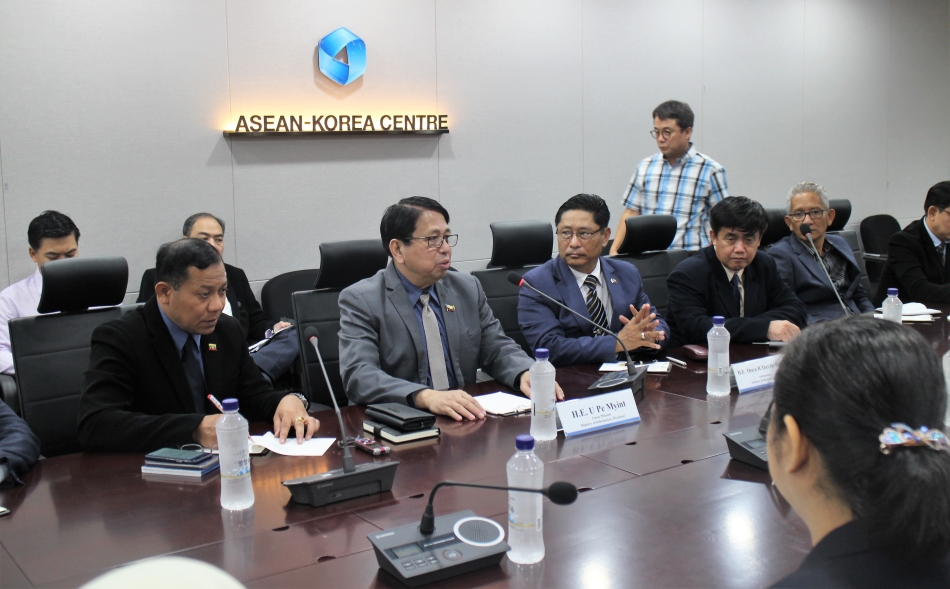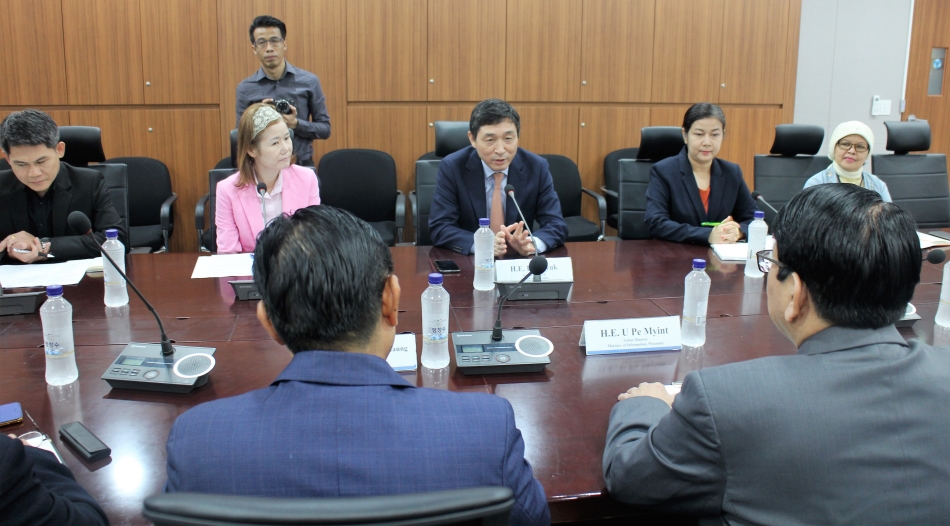 ▲ Roundtable Discussion | ASEAN-Korea Centre
During their visit to Korea from August 29 to September 3, the delegations also visited organizations related to Korea's movie, drama, and entertainment, such as Korean Academy of Film Arts, Korean Film Council, Busan Film Commission, Busan International Film Festival Organizing Committee, Korea Media Rating Board, Sangam Digital Media City, CJ Entertainment, Korea National University of Arts and more, to experience up-to-date trends and technologies of the related industries in Korea.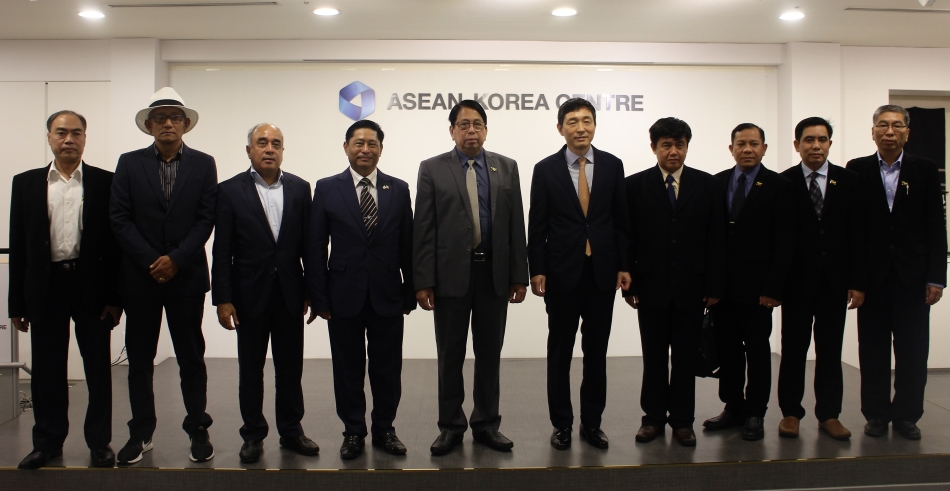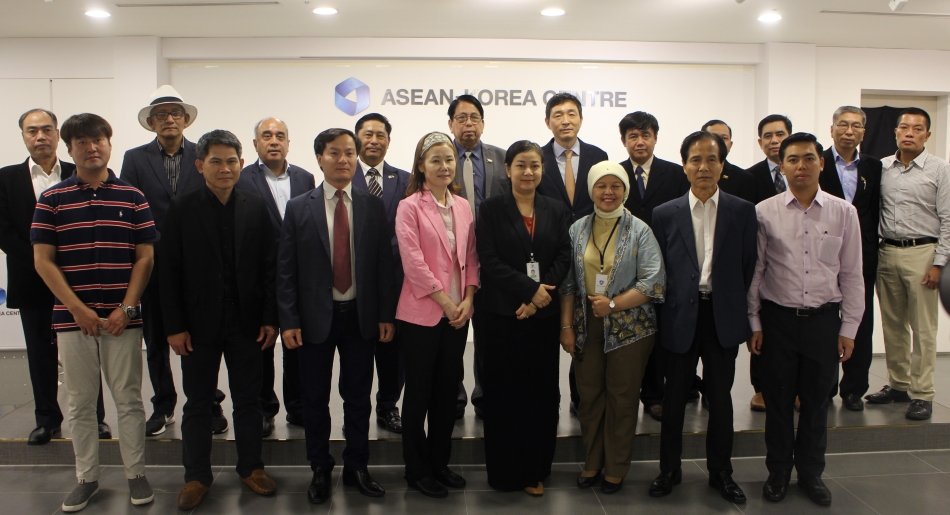 ▲ Roundtable Discussion | ASEAN-Korea Centre