Under a Youth exchange program between Korea and Indonesia, a delegation of government officials and 20 university students from Indonesia visited the ASEAN-Korea Centre (AKC) on 19 October. They took part in a briefing and a Q&A discussion session that touched upon the various aspects of ASEAN-Korea partnership and AKC's activities.
In addition, a special song and dance performance was showcased by the Indonesian delegates under the theme of 'Unity in Diversity', in which students from Seocheon Middle School (Yongin City, Gyeonggi Province) had the privilege of enjoying exceptional cultural experience. In response, Mme. Siti Tri Joelyartini, Deputy Head of the Development Planning and General Affairs Unit (DPGAU) led the Seocheon Middle School students in a sing-a-long session of the well-known Indonesian children's song, "Satu-satu Aku Sayang Ibu".
In closing, H.E. Lee Hyuk, Secretary-General of AKC thanked the Indonesian delegation for their performance and expressed his hope that the youths from both ASEAN countries and Korea will be united as one through increased understanding and appreciation of each other's culture amidst diversity.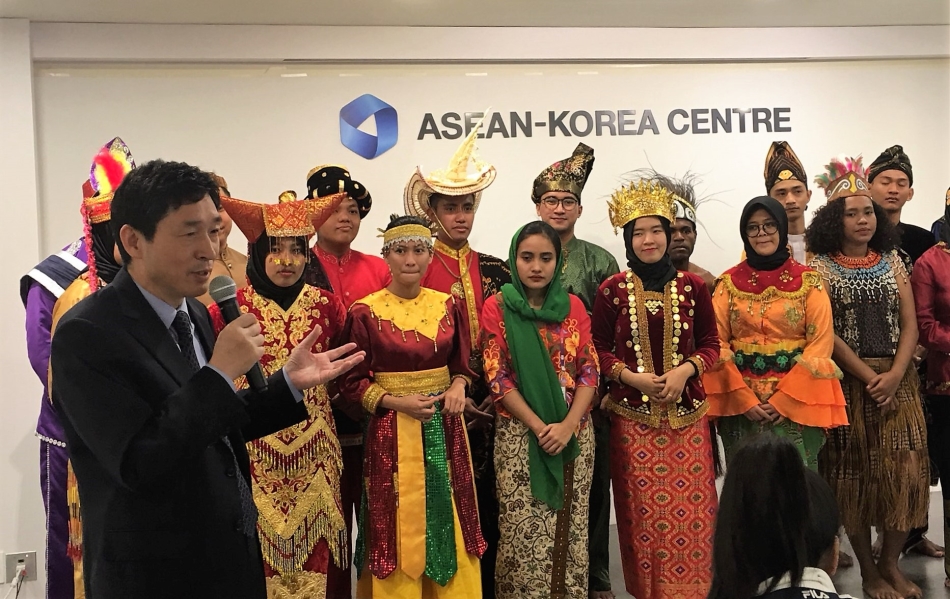 ▲ Group photo with Amb. Lee Hyuk, Secretary General of AKC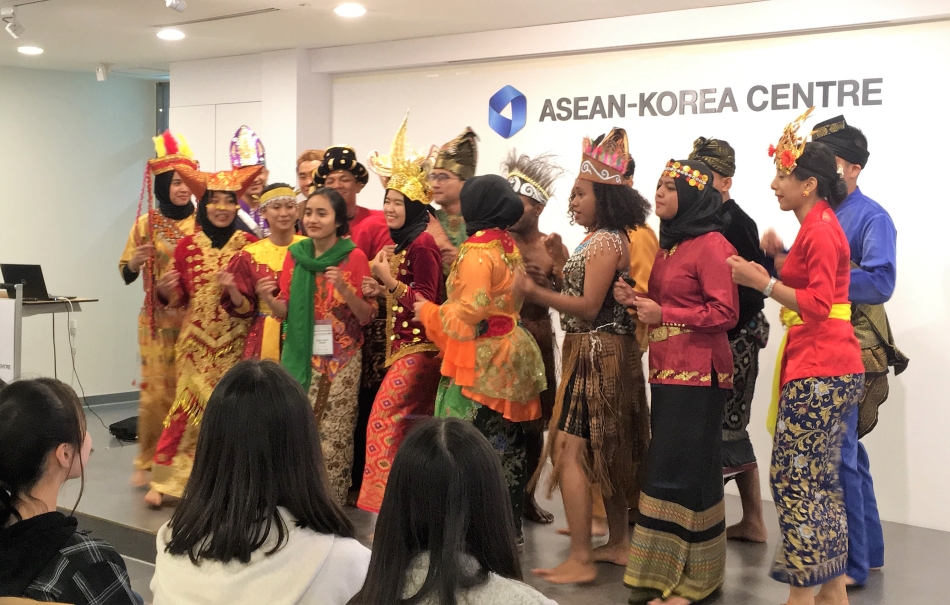 ▲ A passionate performance by the Indonesian students at the ASEAN Hall

▲ Welcoming address by Amb. Lee Hyuk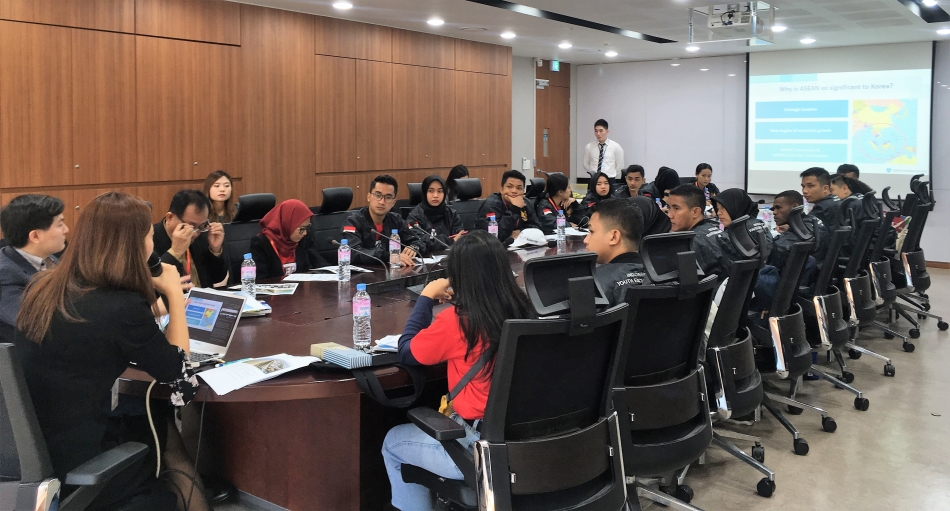 ▲ Q&A session conducted by Mr. Phan The Thang, Deputy Head of Information and Data Unit (IDU) and Ms. Won Ji-hyeon, Senior Officer of IDU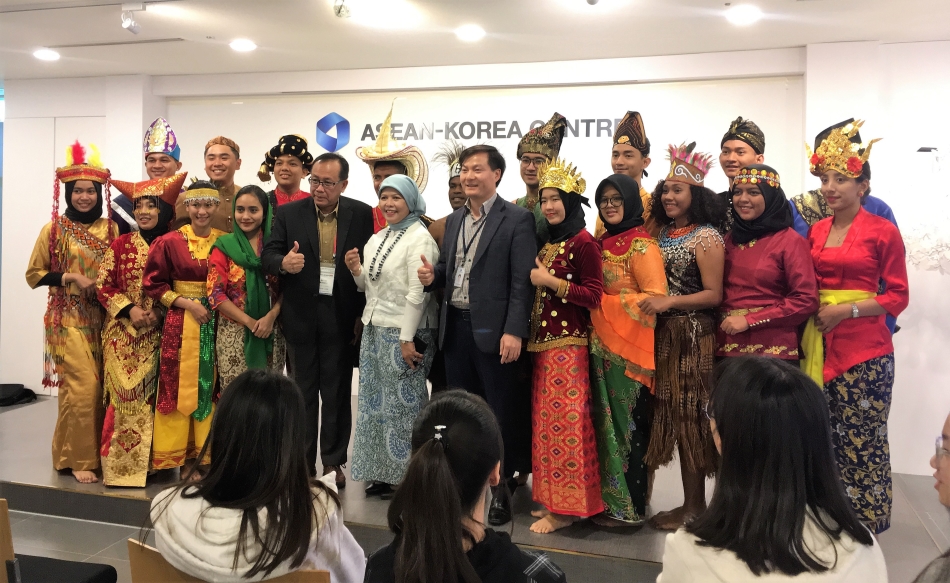 ▲ Mme. Jeolyartini and Mr. Thang with the Indonesian delegates and students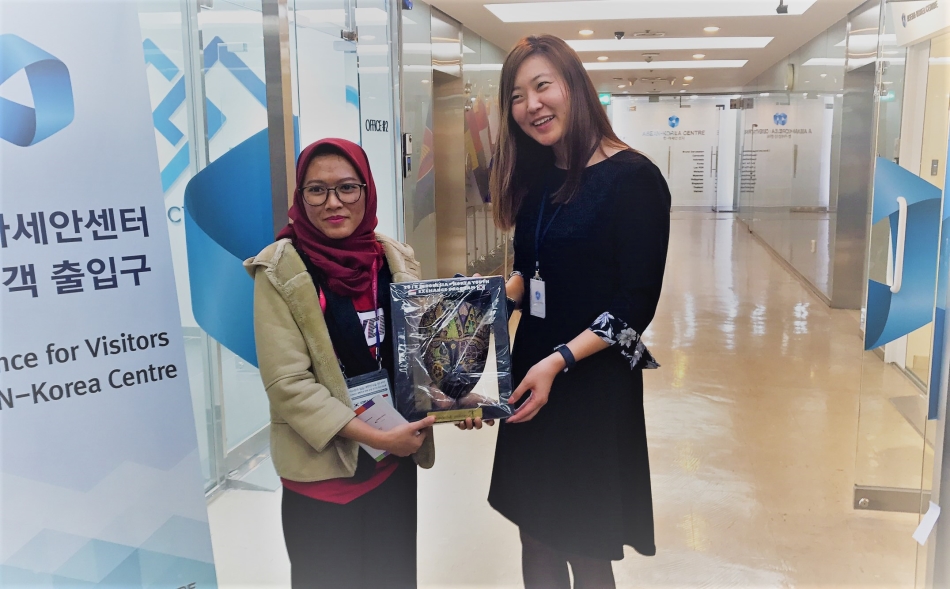 ▲ An Indonesian Delegate presenting a gift of thanks to Ms. Won
The ASEAN Hall of ASEAN-Korea Centre conducts the youth visit program with the aim of raising the awareness of ASEAN and ASEAN-Korea partnership among youths from primary school to university students level.
Those who would like to visit the Centre may send their inquiries to visit@aseankorea.org or contact the Centre by calling +82-2-2287-1177.