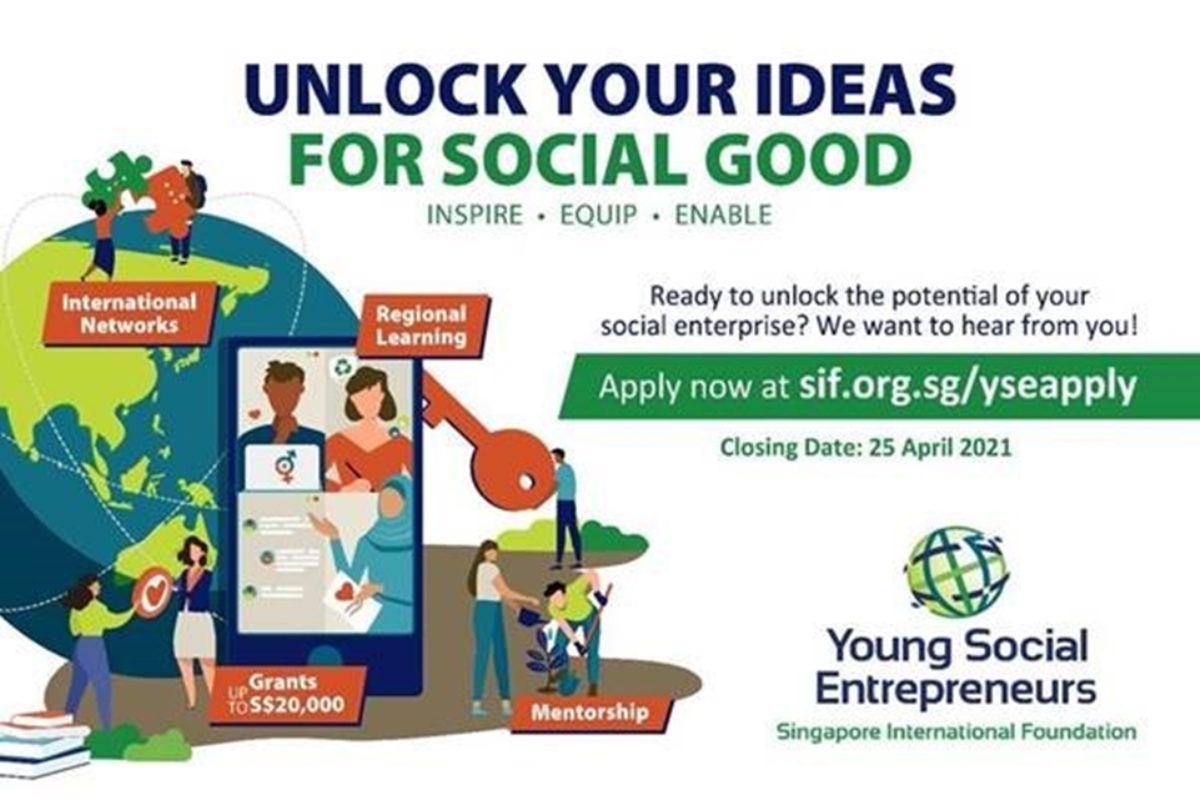 The YSE Global 2021 seeks to inspire, equip, and enable youth across the world to embark on social enterprises. Participants will gain access to an international ecosystem of over 1,200 alumni and Shortlisted teams will also stand a chance at securing up to S$20,000 grant to launch or scale up their social enterprises.
Application Period Now until 25 April 2021, 23:59 (Singapore time)
Apply Here https://www.sif.org.sg/yseapply
Want A Digital Roadshow?
Think your network would love to know about YSE Global 2021 and what it has to offer? We're reserving a session just for you! Simply book a slot with us here and we will be in touch to arrange a digital roadshow with you.
If you have any questions, feel free to contact us at yse@sif.org.sg