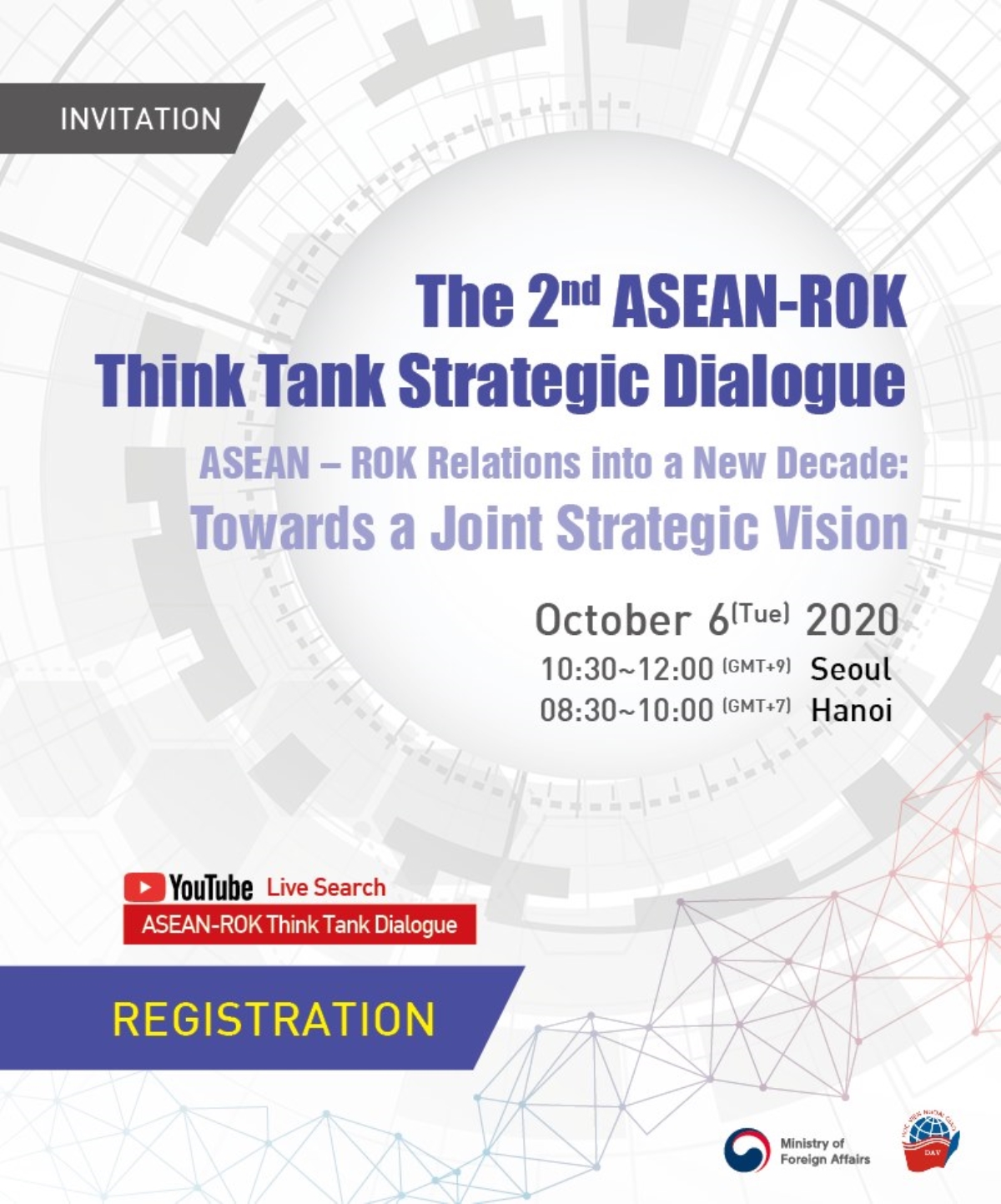 1. The Ministry of Foreign Affairs will hold the "2nd ASEAN-ROK Think Tank Strategic Dialogue" with leading foreign and security affairs think tanks of ten ASEAN member countries on October 6.
The ASEAN-ROK Think Tank Strategic Dialogue, hosted for the second time this year, was launched on the occasion of the ASEAN-ROK Commemorative Summit in 2019 with the aim to establish policy networks between experts on diplomacy and security of the two sides.
The 2nd ASEAN-ROK Think Tank Strategic Dialogue, to be co-hosted by the Korea National Diplomatic Academy (KNDA) of the Ministry of Foreign Affairs and the Diplomatic Academy of Vietnam (DAV), will be held in a blended online format given that a face-to-face meeting is not possible due to the global spread of COVID-19.
2. At the upcoming virtual meeting in which experts from ten thinks tanks of the ASEAN Institutes of Strategic and International Studies (ASEAN-ISIS) will take part, participants will have discussions on assessments and prospects for the regional strategic landscape, including growing strategic competition between the United States and China, amid the spread of COVID-19; the way forward for upgrading the Republic of Korea's New Southern Policy; and ways to increase cooperation between the ROK and ASEAN.
* Registration: https://forms.gle/D4qv7pBnD1i4NL7c9