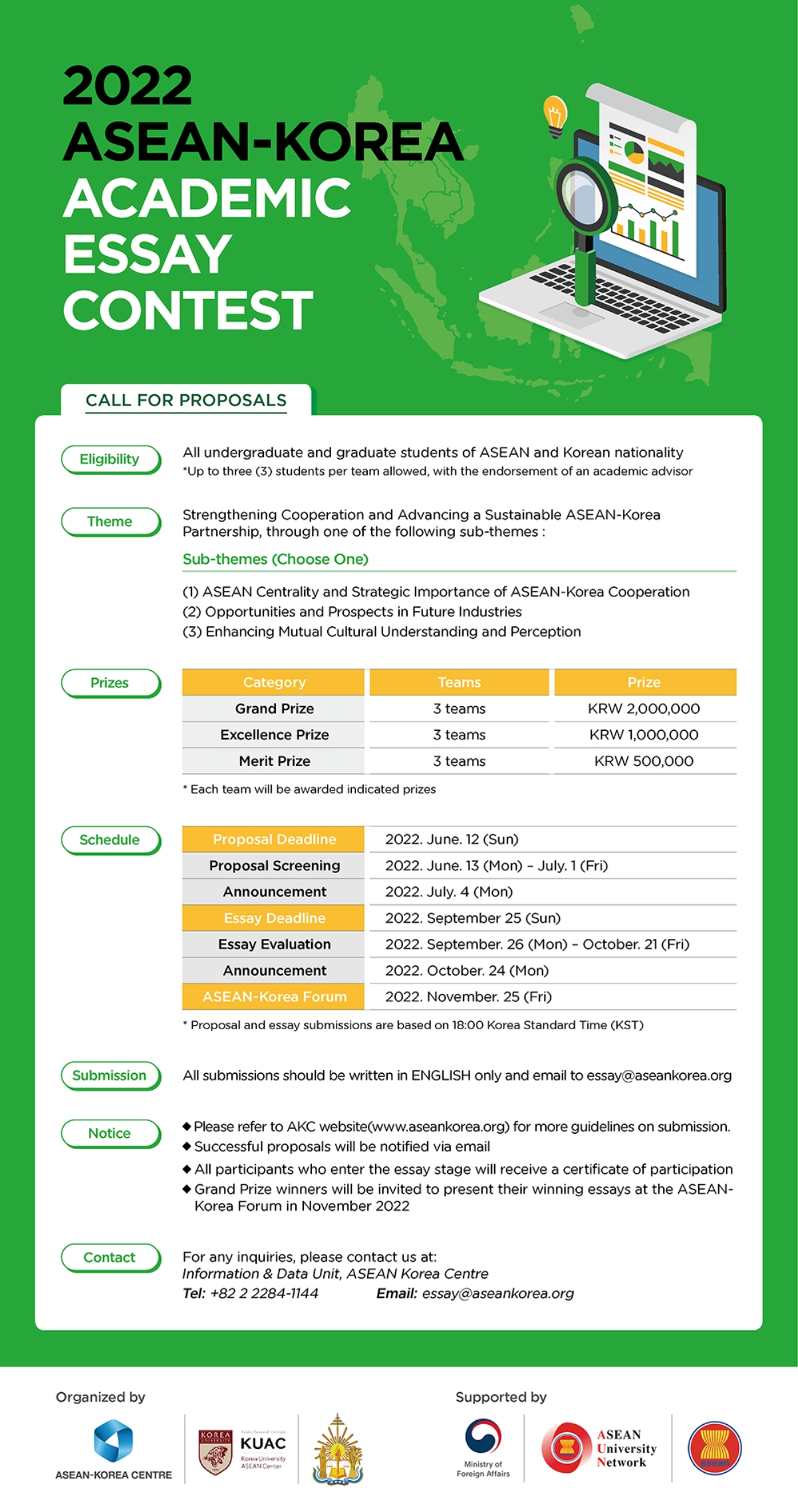 The ASEAN-Korea Centre is pleased to call for proposals for the 2022 ASEAN-Korea Academic Essay Contest!
In collaboration with the Korea University ASEAN Center (KUAC) and Royal University of Law and Economics (RULE), the Centre hosts the 2022 ASEAN-Korea Academic Essay Contest, inviting graduate and undergraduate students of ASEAN and Korean nationality
This time, the Centre looks forward to receiving proposals in promoting the ASEAN-Korea relationship and suggestions as to how ASEAN and Korea can further expand and deepen their cooperation towards a more sustainable ASEAN-Korea partnership. You may refer to attachments for more details and requirements.
1. AKC General Guidelines
2. AKC Proposal Guidelines
3. AKC Application & Consent Form
4. AKC Academic Recommendation
Notice
ㆍCall for proposals is only for proposal submission. Selected proposals will be notified via email on June 27, 2022.
ㆍOnly selected proposals will proceed to the essay stage.
ㆍAll participants who enter the essay stage will receive a certificate of participation.
ㆍFor any inquiries, please contact us at Information and Data Unit,
Tel: +82 2 2287-1144 or Email: essay@aseankorea.org