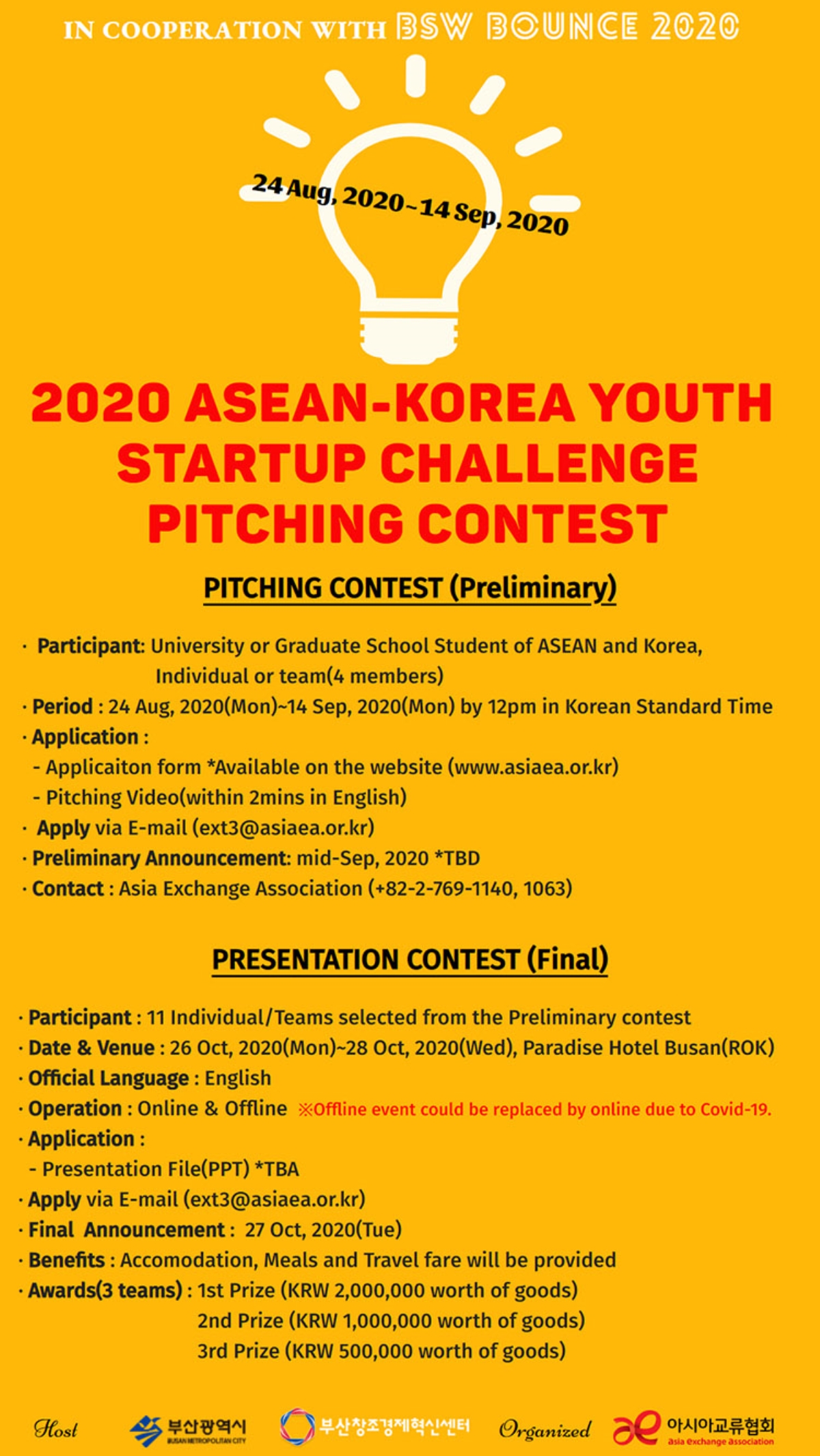 '2020 ASEAN-Korea Youth Startup Challenge' will be held in Busan.
Date : 26th October, 2020 ~ 28th October, 2020 (3 days)
Place : Paradise Hotel, Busan
Please refer to the attached outline and poster for further information.
Due to COVID 19, this event will be held both online and offline.
Hope your active participation.
Contact : Asia Exchange Association T. 02-769-1063(or 1140) / E. ext2@asiaea.or.kr